Smartphones are evolving every day with new features and hardware upgrades. With manufacturers striving to grab consumers' attention, the competition is getting tougher every year. Although this year we've already seen some of the best smartphones yet, such as the iPhone 14 series, Samsung Galaxy S23 series, and OnePlus 11 series, there's still more to come.
Therefore, we have compiled a list of the best upcoming smartphones in 2023 that people are eagerly waiting to be unveiled.
Table of Contents
Google Pixel Fold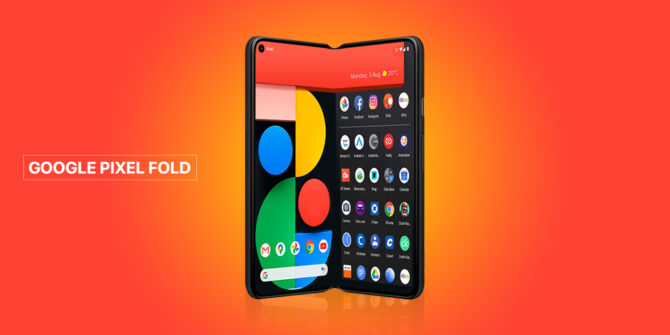 Just like Samsung, rumors are that Google is also working on a folding phone. Another reason to believe this is the addition of native support for foldable displays in Android back in November 2018. Despite the rumors being around since 2018, the launch has been delayed for some reasons. Furthermore, while there have been leaked pictures of the model, there is no evidence of a hardware leak.
Google's hardware team may need more time to perfect the design. Nonetheless, the phone is facing significant delays since other OEMs are already releasing their versions of foldable phones and stealing the show. Although the spotted phone in leaks is named G10 and is said to be Google's first foldable smartphone, there's also been discussion regarding the possibility of it being a Pixel 8 Pro.
The release date of Google Pixel Fold is unknown.
Huawei Mate X3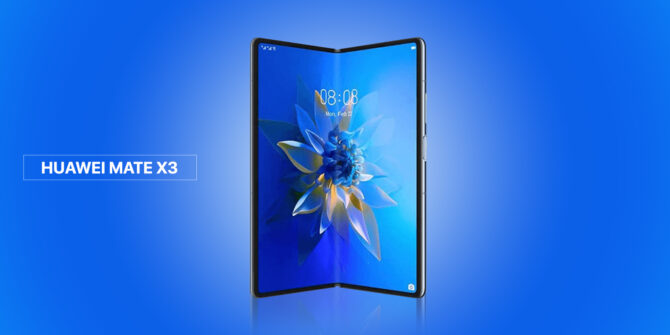 Huawei Mate X3 is expected to release in March 2023. The new phone is rumored to have a larger inside display, new satellite communication technology, and a Snapdragon 8+ Gen. The current Mate 50 could only send messages without receiving them. However, the Mate X3 will be able to do more than its predecessors. It'll even support sending voice messages, according to reports.
This is not the first time Huawei has released a foldable phone. The company has a flip foldable phone and a foldable phone in its portfolio. The phone is expected to release along with the Huawei P60 series.
Huawei P60 series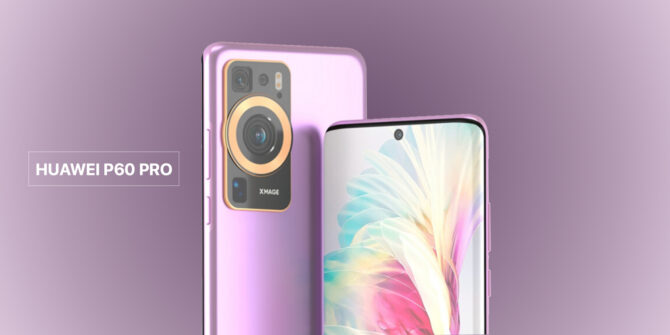 For a couple of years, the flagship series of Huawei has always surprised consumers with its beast of hardware products and record sales. However, after the US ban on Huawei, the company can't get Android OS with Google Play services, and other hardware limitations restricted them to China. The hype for Huawei phones has significantly been affected. In fact, their global sales have lowered, except for China, where Huawei phones are still a thing.
Also read: Huawei announces P50 and P50 Pro equipped with Snapdragon 888 and HarmonyOS
P60 Pro is a flagship phone that's set to arrive in mid-2023. It will run HarmonyOS (with no Google Play services) and will likely get 12GB RAM, 512GB of UFS 4.0 storage, a 50MP wide sensor with optical image stabilization, and a 64MP periscope telephoto lens with 3.5x optical zoom, and a third 50MP ultra-wide sensor.
The phone is also rumored to support 100W wired and 50W wireless charging.
Oppo Find X6 Pro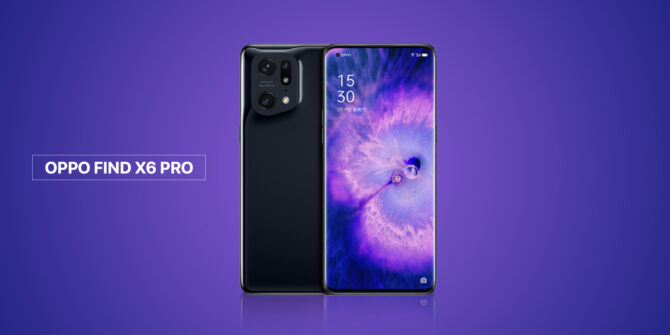 Like X5 Pro, Oppo's Find X6 Pro is expected to arrive with the latest flagship Snapdragon processor, 8 Gen 2, a better display with a 120Hz refresh rate (same as OnePlus 11), a larger camera sensor, and more. The new Find X6 Pro is expected to release soon in Q1 2023.
Xiaomi 13 and 13 Pro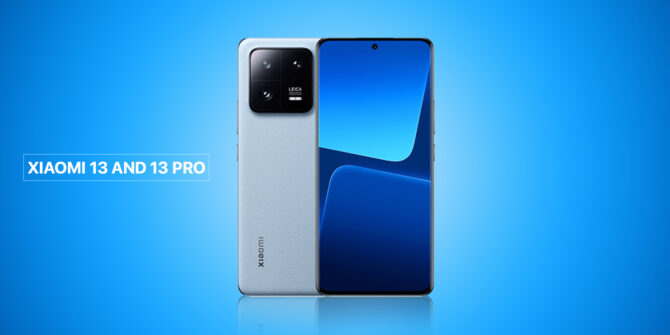 2023's Xiaomi flagship is also among the best upcoming smartphones. The phone was announced in December 2022 and is set to feature Snapdragon 8 Gen 2. The phone comes with 12GB RAM, 50MP camera sensor, 4,820 mAh, 512GB storage, no card slot, runs Android 13 on top of Xiaomi's customized skin, and has an LTPO AMOLED 120Hz display.
Update: Recently, Xiaomi has finally released Xiaomi 13 and 13 Pro.
OnePlus V Fold and V Flip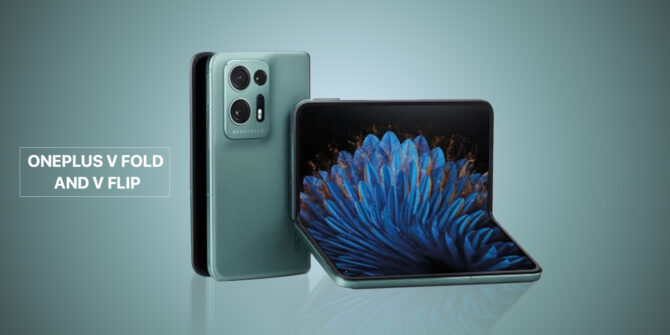 Foldable phones seem to be the future since every company is releasing its take on foldable phones. OnePlus isn't staying behind in the race and is expected to release a foldable phone this year.
The strong reason to believe that the company has been working on a folding phone display is the parent company, Oppo. Although there have been rumors of OnePlus working on a foldable phone, but the company has been merged with Oppo. Since then, we've seen similar patterns of sharing technology and software between OnePlus and Oppo smartphones.
Rumors say that OnePlus is set to release two foldable phone variants, OnePlus V Fold and OnePlus V Flip, just like Samsung's Galaxy Z Fold and Z Flip.
Nothing Phone 2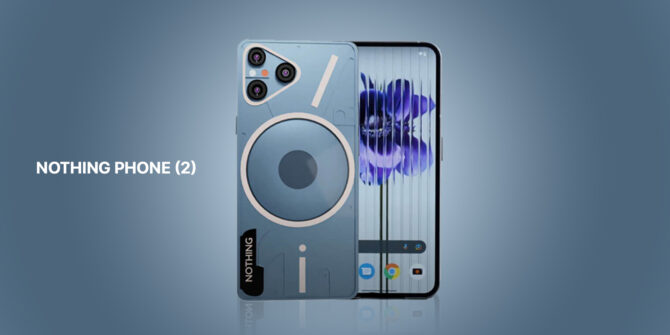 From the founders of OnePlus, Nothing Phone has not yet set any record or left any meaningful mark in the industry. Carl Pei, the founder of Nothing, also co-founded OnePlus. He acquired Andy Rubins' Essential to start Nothing.
Even with the fancy lights, aka "The Glyph," Nothing Phone 1 could not meet consumers' expectations. However, expectations from the second phone are still high. The phone will have Snapdragon 8+ Gen. 1 processor, accidentally confirmed by Qualcomm exec.
The phone was expected to make an appearance at MWC 2023; however, it didn't. Additionally, it's also rumored to get 12GB RAM, 256GB storage, 5,000 mAh, 120Hz refresh rate, and an adaptive AMOLED display.
Nothing Phone 2 is expected to be release sometime in late 2023.
iPhone 15 and 15 Pro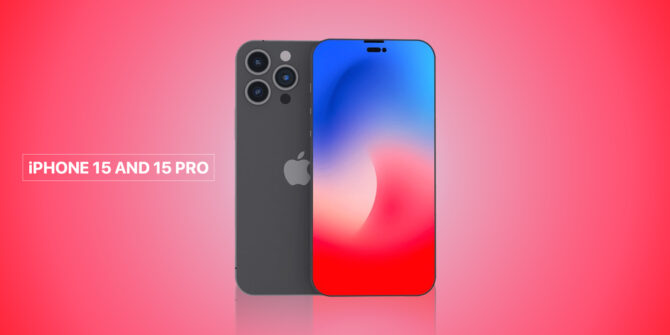 With Dynamic Display in iPhone 14 Pro and Pro Max, Apple fans now have more expectations from the upcoming iPhone 15 series. If we take a look at rumors, the new iPhone 15 series that'll be announced in September 2023 is expected to have USB Type C instead of a lightning connector.
Rumors also suggest that the new iPhone 15 series will arrive with haptic buttons instead of physical ones, which may be just a stretch, but it's being talked about in the rumor mills.
Also read: Best iPhone alternatives 2023
In addition, iPhone 15 series is set to arrive with new colors to attract more users. In addition, for 2024's iPhone, there may be an Ultra model for iPhone 16 with more advanced features like no charging port and just pin connectors.
iPhone Fold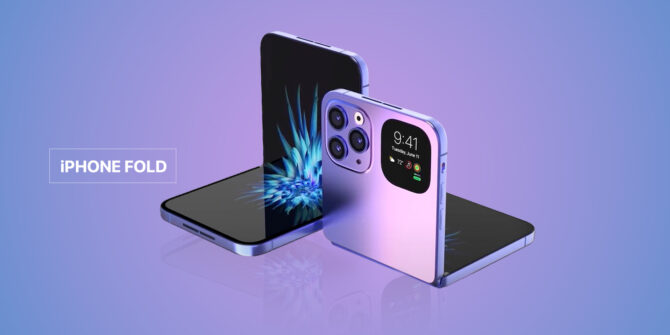 Apple is famous for not jumping right into a trend before strict R&D. While other companies are producing foldable phones in bulk and stealing the show, Apple is being patient with it and taking its time to come up with the best possible version of a foldable phone. There have been rumors that the company is working on a foldable phone. However, there haven't been any signs of a foldable iPhone.
Also read: Incredible things your iPhone can do in 2023
With the M1 silicon chipset series, Apple has an advantage over any other company and may include it in the upcoming foldable phone to make it even more powerful than the current A-series chipset. The custom silicon processors will allow the tech giant to play more with the software and get the most out of the foldable product. Let's see what we get when the company releases the first foldable phone but one question that arises in my mind is: Will the Apple logo also be foldable?
Samsung Galaxy Z Fold 5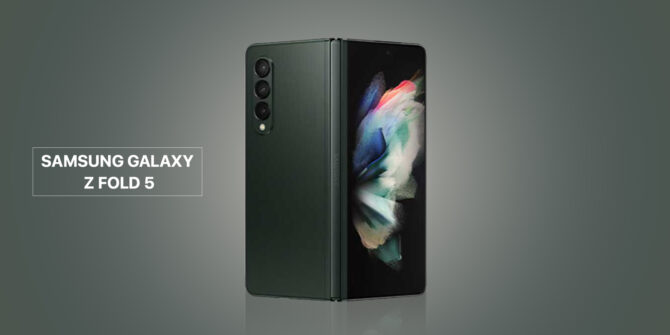 Since the inception of foldable phones with Galaxy Fold, Samsung hasn't looked back and has been continuously improving its foldable phones. The latest one in the Fold series is Z Fold is Galaxy Z Fold 4, announced recently.
The Z Fold5 will continue to have the same camera as of current model Z Fold4. Previously it was rumored that the primary camera for Fold5 would get an upgrade to 108MP from a 50MP sensor. However, the latest leaks reveal it's not the case.
The phone will likely be released in August 2023.
Google Pixel 7a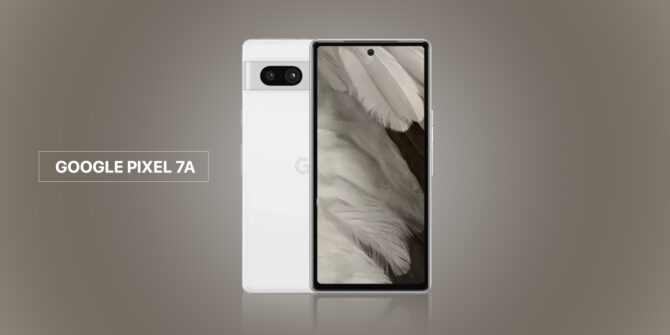 The Google Pixel A-series gets more attention, unlike other phones in the Pixel series, because of lower prices and the same great features, especially the camera. Its amazing features, such as excellent battery performance, 5G support, a flagship camera, IP67 water protection, Google's Titan M2 chip, and more, surprised people.
Pixel 7a is a mid-range phone that's one of the highly anticipated smartphones of 2023. The reason is the price and the form factor it comes in. According to leaks, Pixel 7a will arrive with LPDDR5 RAM and UFS 3.1 storage. Also, a Tensor G2 chipset will power the smartphone also present in Pixel 7 series. The new phone will run on Android 14 and be unveiled at Google I/O 2023.
Google Pixel G10/Pixel 7 Ultra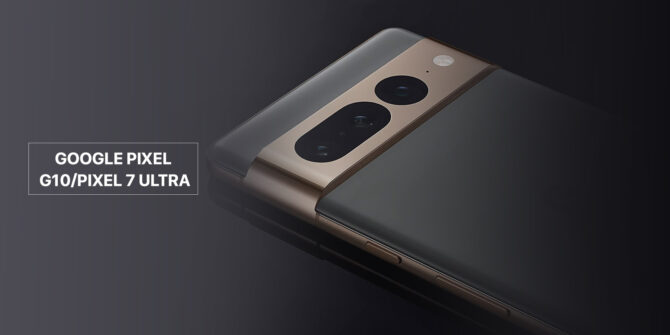 A new Pixel phone with "Ultra" specs is a phone that's in the works. Everyone seems to be liking the Pixel 7 Pro since its release. A new device was spotted by tipster Kuba Wojciechowski.
A G10 Pixel phone has a resolution and with 120Hz refresh rate display that is the same as Pixel 7 Pro, meaning it's not a Pixel 7a device since the 7a has a lower resolution. The phone is rumored to have a Snapdragon processor that will handle an under-display fingerprint scanner. This isn't the first time that a device named G10 has been spotted. Back in 2022, a high-end Pixel phone was reported by 9to5Google.
It's also possible that the spotted phone is the rumored foldable Pixel phone that we've already mentioned above in this list. However, with limited information, we can only assume at the moment that this phone is much similar to Pixel 6 Pro/7 Pro. It could also be possible that the rumored G10 is none other than Pixel 8 Pro.
Motorola Razr 2023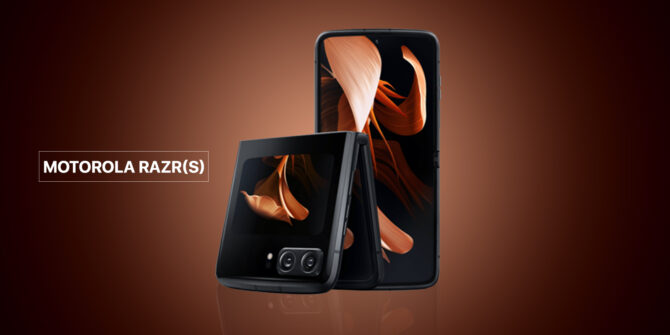 Motorola brought flip phones back with the Motorola Razr series. The 2023's Motorola Razr has been leaked recently, which shows a hinge design. The leaked images suggest that the foldable flip phone will have colored buttons and a fancy Red bottom panel.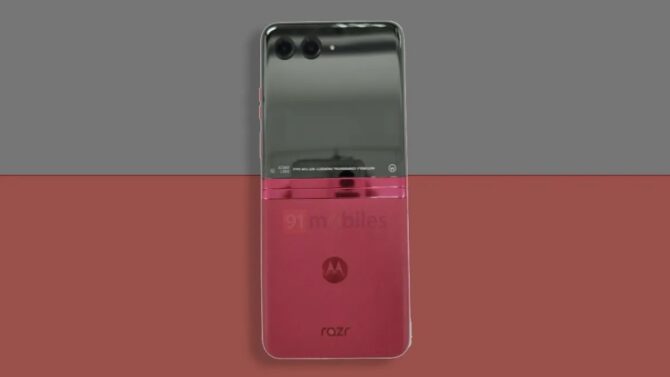 A previously leaked image also suggests the phone has two rear cameras with a flash and a secondary display underneath. However, the new leaked photo gives a proper look at the back of the phone, suggesting a new design inside out. It affirms the two rear cameras aligned horizontally with an LED flash.
The bottom panel with shiny Red color also has a Motorola logo and "razr" written at the bottom. The Motorola Razr will likely get Snapdragon 8+ Gen. 1 processor, however, it is too early to speculate the specs.
Also read: Motorola Razr 2: 5G support, improved cameras, and more
The new image leakThe foldable flip phone will likely be released in June 2023.
New Microsoft Surface foldable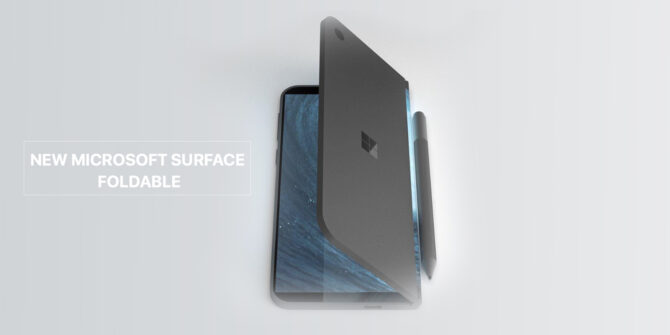 After the failure of Microsoft Surface Duo and Neo, fans may get a truly foldable phone from the Redmond giant. Microsoft has scrapped the plans of a dual-screen phone for a single foldable display, according to Windows Central.
Please note that the current Surface Duo doesn't precisely bend in half like Galaxy Fold or Huawei's foldable phones. Instead, it has two different screens put together that can be closed on each other. The current rumored phone is set to feature a foldable display, which will let users experience a foldable display in a Surface device.
The Surface Foldable phone is expected to be released at the end of 2023.
These were some of the most anticipated upcoming smartphones of 2023. We'll keep this list up to date with the latest phones. You can share your suggestions in the comments below.