The Future of Smartphones is Flex Display?
Samsung has been teasing its foldable smartphone since 2013. The hype for the phone started when the first concept video was published on the internet. But, even after eight years of its making, there was still no official announcement. Recently, Samsung began to tease a foldable phone from the company in SDC18. The foldable phone was continuously teased for weeks, and finally, it was unveiled in disguise in a keynote. Justin Denison, SVP of product marketing, showed a prototype of the phone during Samsung Developers Conference but the elements of the flexible phone were protected by dimming the light. The SVP Justin Denison said:
"There's a device inside here. And it is stunning."
Denison claims that there's a gorgeous device is hiding behind the case. And Samsung will reveal the phone in 2019. However, not displaying it publicly means that the company is not proud of the final product. Otherwise, they would have shown it, no?
On the stage, the only visible part was the screen. It's a phone when it's folded and becomes a tablet when unfolded. Samsung calls it "Infinity Flex Display." Eight years of work on the rumored smartphone and it will be released next year, such a disappointment. Samsung's phone is rumored to be called Galaxy X, but it's not an official name from the company.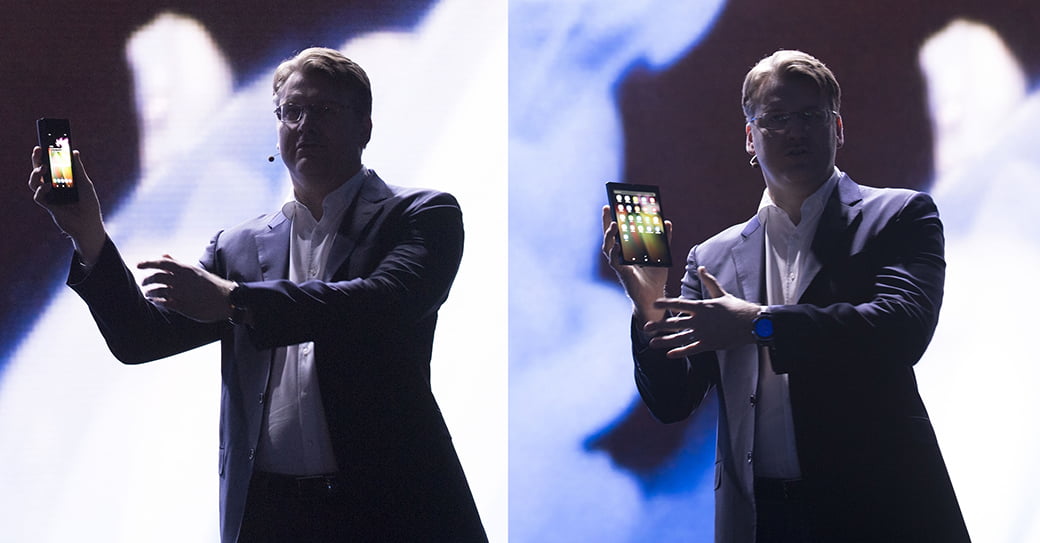 The foldable phone which becomes a tablet on unfolding comes with a 7.3″ display. The main display has a resolution of 1536×2152 with a screen density of 420 dpi. When folded, it becomes a phone. The phone's display has a resolution of 840 x 1960 with a screen density of 420p.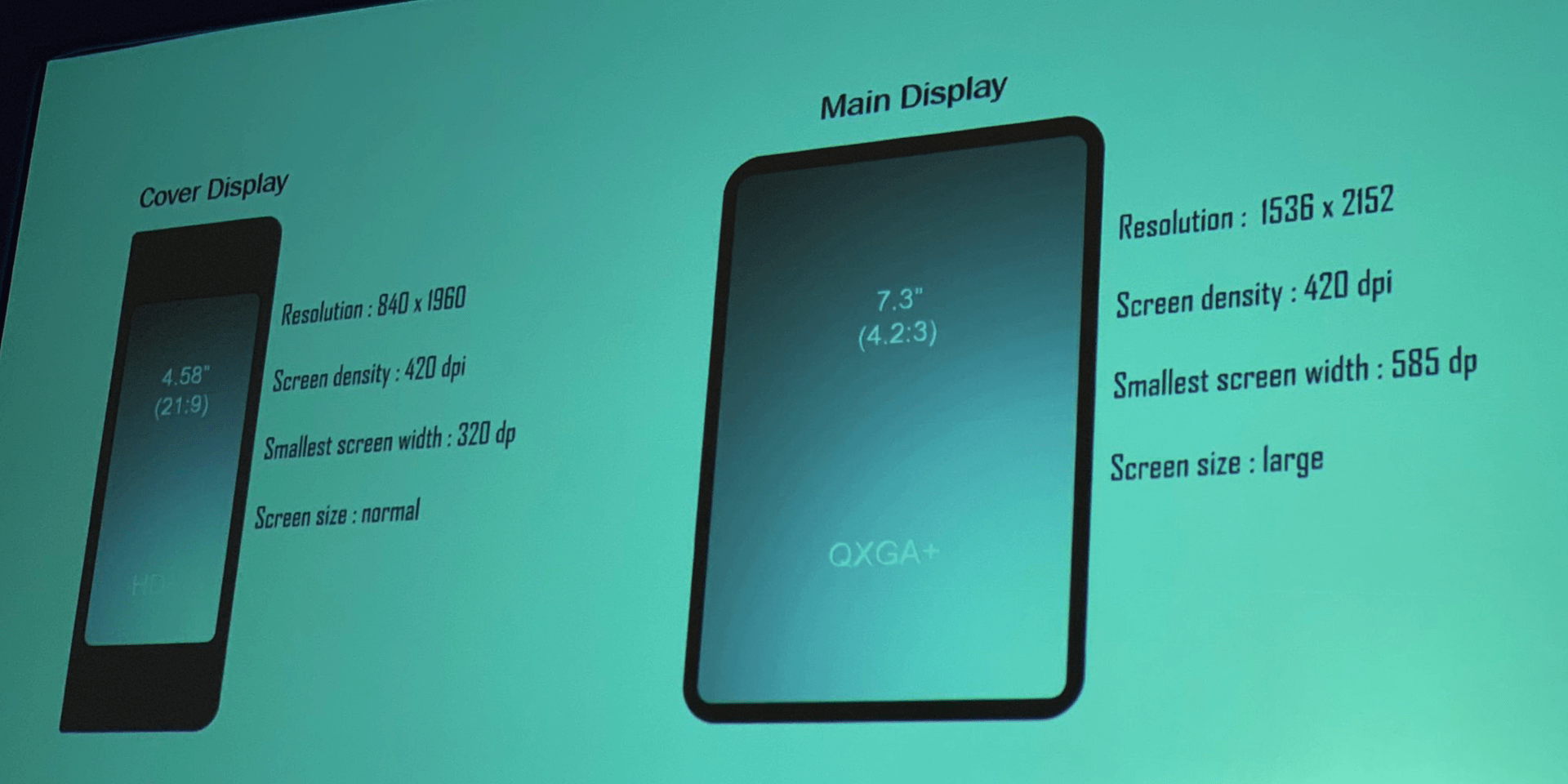 Samsung isn't the only manufacturer in the industry working on foldable phones. Recently, a Chinese company Royale released their foldable phone "FlexPai" and is the first foldable phone in the world. Other than Samsung, LG, Huawei, and Xiaomi are also working on foldable displays. Huawei is reportedly working on a foldable phone for next year release. LG has been showing their foldable displays for a long time and is planning to release their phone sometime next year.
Meanwhile, Google announced native support for foldable smartphones in Android dev summit. A tweet from Android Dev summit twitter handle confirms that Android now officially supports foldable display phones. Samsung is working with Google closely to bring foldable phones to mass market till next year. With this, companies will be able to manufacture new phones with different variations. A GIF on Android Developer's twitter shows a foldable adapt the change as the device changes its shape.
We just announced support for foldables at #AndroidDevSummit, a new form factor coming next year from Android partners.

Android apps run seamlessly as the device folds, achieving this form factor's chief feature: screen continuity. pic.twitter.com/NAfOmCOY26

— Android Developers (@AndroidDev) November 7, 2018

With all these OEMs on board and Google rolling up sleeves to ease the work for these companies, we hope to see a tsunami of foldable phones from different manufacturers next year. Just like the notch, the companies will adapt to this change in their new wave of Android smartphones.