Microsoft unfolded Surface Neo and Surface Duo last night at Microsoft's October 2019 Event. The new dual-screen foldable devices are the products from the future since Microsoft is still working on them and they have a release date of next year.
Surface Neo is a dual-screen device that runs Windows 10X. It has a 360-degree full-friction hinge and two 'paper-thin' 9″ screens, which Microsoft claims to be the thinnest LCD in its class. When unfolds, the Surface Neo becomes a full-size 13″ display. It runs full productivity apps, supports a removable keyboard and compatible with Surface Pen and Bluetooth mouse.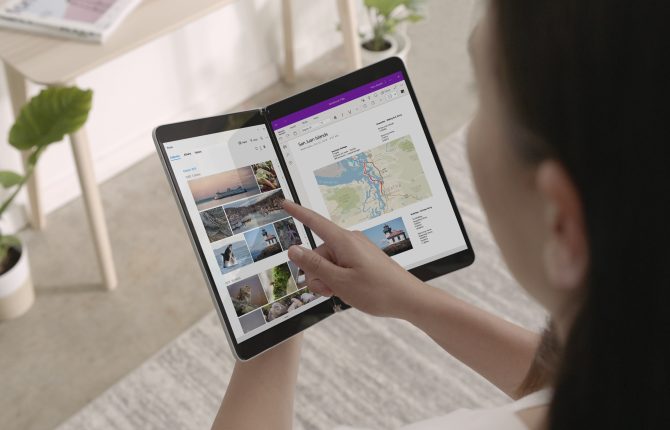 Microsoft surprised everyone with the announcement of another dual-screen device. Microsoft announces Surface Duo; a pocket-sized Surface Neo that seems to be a replacement for Microsoft Lumia smartphones. A smaller Surface Neo that runs Android OS. Yes, it's happening, Microsoft is finally embracing Android for phones.
Microsoft is partnering with Google to bring Android OS into Surface Duo. In April, Google announced support for foldable devices in Android Q (now Android 10). It was long rumored that Microsoft is working on their Surface phone, a premium phone that will house features from the Surface lineup. But Surface Duo doesn't fit in the flagship category yet as a Surface phone would. Anyways, the new Surface Duo comes with two 'paper-thin' 5.6″ screens. When unfolded, it becomes an 8.3″ display. Duo doesn't fold or unfold like the Samsung Galaxy Fold or Huawei Mate X; it's more like LG's G8X ThinQ, which has two different screens and can be used for various purposes.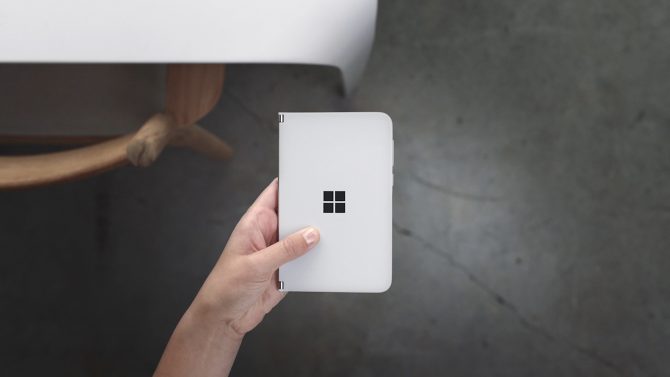 Surface Duo runs Microsoft's launcher on top of Android OS. Both Neo and Duo are still in 'being worked on status,' so the only official specs are aforementioned. Microsoft also launched Windows 10X for dual-screen PCs. These two devices will be available next year and were an important part of the event since foldable phones are hot these days. Both Neo and Duo are coming next year.