Samsung has finally unveiled its new Galaxy S23 series in a physical event after three years. Previously, the company was unable to hold these events in person due to the 2020 pandemic. Qualcomm and Snapdragon worked together to create a customized, much better, and faster Snapdragon 8 Gen. 2, specifically designed for the new Galaxy S23 flagship series.
In addition to different sizes, new smartphones are available in a variety of colors that are not new to the audience, as Apple has been using these colors in their smartphones. The new Galaxy series is updated with the latest software, and hardware enhancements, with slight design changes, and increased megapixel counts. Let's take a deeper look.
Samsung Galaxy S23: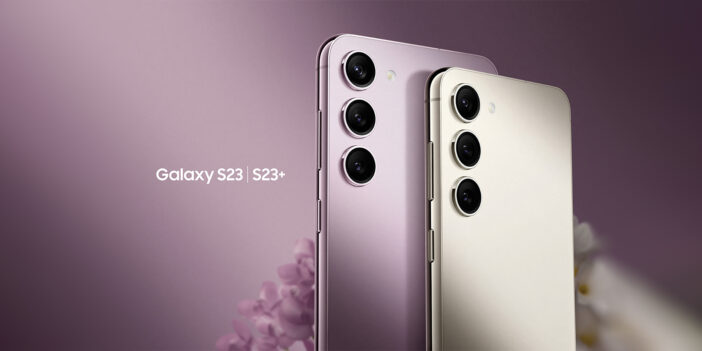 ---
The first one in the Galaxy series is Samsung's S23, a compact version of the new flagship series featuring a 6.1-inch FHD+ display. It's not just a normal display; it's named 'Dynamic' (remember Dynamic Island from iPhone 14 Pro?). Galaxy S23 also features a 120Hz refresh rate and 240Hz touch sampling rate in game mode, a vision booster, and enhanced comfort.
The camera is the highlight of this phone, with a total of four sensors, three rear, and one front-facing camera sensor. The rear cameras consist of a 12MP Ultra-wide, 50MP wide, and 10MP Telephoto camera. The front camera has a 12MP resolution to capture great selfies.
Speaking of the chipset and memory, the Galaxy S23 series has almost identical internals. The series has a customized 'Snapdragon 8 Gen. 2 Mobile Platform for Galaxy' created in partnership with Qualcomm.
This hardware is coupled with One UI 5.1, powered by Android 13. The new Galaxy S23 series has 5G, Wi-Fi 6E, and Bluetooth 5.3 and includes integration with Samsung Knox and Knox Vault.
The new S23 series is also IP68 dust and water-resistant, with a sleek design and compact display, making it a great option for those looking for a compact smartphone.
---
Samsung Galaxy S23+: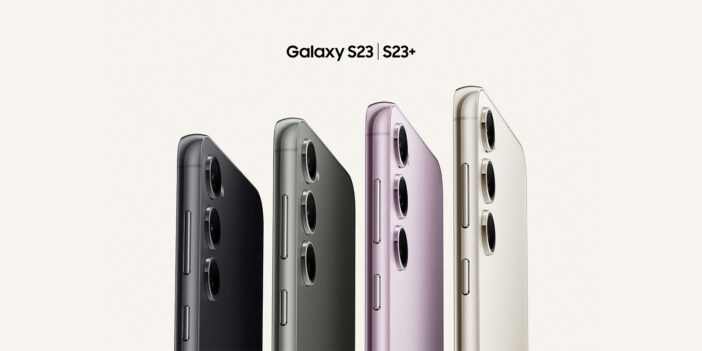 ---
Galaxy S23+ has all the same features mentioned in Galaxy S23 except it comes with more battery power, only two storage options, and a larger display of 6.6 inches.
The S23+ model has two storage space options as mentioned on their website, 256 and 512GB. Not just this, it has a larger battery of 4,700 mAh. Here are the camera sensors used in Galaxy S23+:
12MP Ultra-wide camera
50MP Wide camera
10MP Telephoto camera
12MP Front camera
---
Samsung Galaxy S23 Ultra: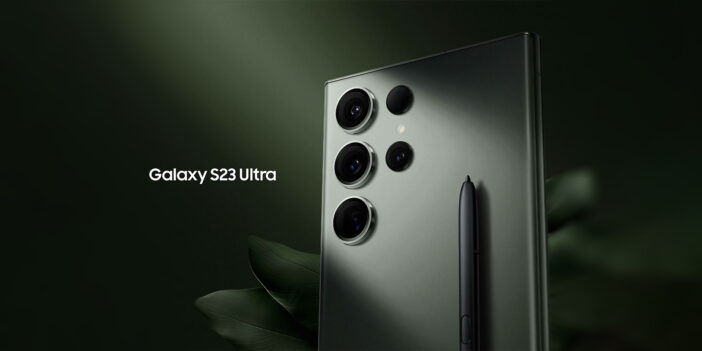 ---
You've read the specs. You can find more in the specs table at the end of this article. So, what sets S23 Ultra apart from the rest? Well, it has a larger camera, battery, display, and an S-Pen.
After discontinuing the Galaxy Note series, Samsung added S-Pen to the Galaxy Ultra series. Just like last year, the S-Pen will also ship with S23 Ultra models this year. Besides the S-Pen, the biggest difference is the battery size. S23 Ultra is equipped with a massive 5,000 mAh battery to handle the larger display and high refresh rate.
The primary camera sensor in the Galaxy S23 Ultra is Samsung's ISOCELL HP2, which has a resolution of 200MP, a significant upgrade from the previous Ultra phones' 108MP cameras. Here are other camera sensors used in S23 Ultra:
12MP Ultra-wide camera
200MP Wide camera
10MP Telephoto camera
10MP Telephoto camera
12MP front camera
In addition, Galaxy S23 Ultra will ship in four storage options:
12GB+1TB,
12+512GB,
12+256GB,
and 8+256GB.
---
Differences?
So, what's the difference between all these models? Well, the biggest difference between these smartphones and the previous models is the display. The Samsung S23 series all have the same brightness, ranging from 1200 nits to 1750 nits. Another significant difference is the battery and display sizes. The S23+ and S23 Ultra have larger batteries than the smaller S23. The Galaxy S23, S23+, and S23 Ultra have display sizes of 6.1, 6.6, and 6.8 inches respectively.
The most notable change in the Galaxy series is the 200MP camera of the Samsung S23 Ultra, which is a significant upgrade from previous Samsung flagships.
The new Galaxy phones will come with One UI 5.1 powered by Android 13. Samsung has also partnered with Google to bring even more updates and support to its new phones than any other OEM in the industry. The new phones will now receive four years of updates and five years of security patches, even more than Google provides.
The Galaxy S23 series will hit stores on February 17, 2023.
---
Galaxy S23, S23+, and S23 Ultra spec sheet: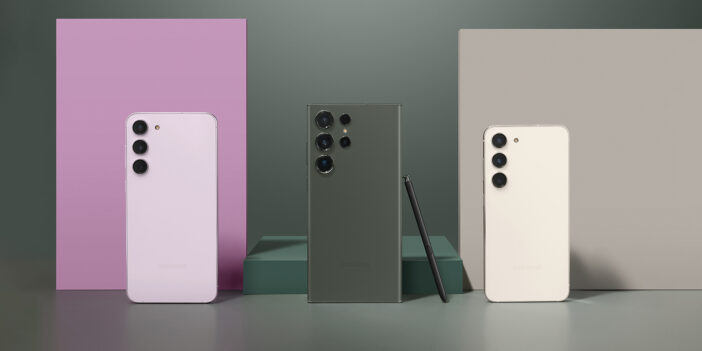 Spec sheet
Galaxy S23
Galaxy S23+
Galaxy S23 Ultra
Display
6.1-inch FHD+ Dynamic AMOLED 2X Display, Super Smooth 120Hz refresh rate (48~120Hz), 240Hz Touch Sampling Rate in Game Mode, Vision booster, Enhanced comfort
6.6-inch FHD+ Dynamic AMOLED 2X, Display, Super Smooth 120Hz refresh rate (48~120Hz), 240Hz Touch Sampling Rate in Game Mode, Vision booster, Enhanced comfort
6.8-inch QHD+ Edge.
Dynamic AMOLED 2X Display, Super Smooth 120Hz refresh rate (1~120Hz), 240Hz Touch Sampling Rate in Game Mode, Vision booster, Enhanced comfort
Camera
12MP Ultra-Wide Camera, F2.2

50MP Wide Camera, F1.8

10MP Telephoto Camera, 3x Optical Zoom, F2.4

12MP Front Camera, F2.2
12MP Ultra-wide Camera, F2.2

50MP Wide Camera, F1.8

10MP Telephoto Camera, F2.4 with 3x Optical Zoom

12MP Front Camera, F2.2
12MP Ultra-Wide Camera, F2.2

200MP Wide Camera, F1.7

10MP Telephoto Camera, 3x Optical Zoom, F2.4

10MP Telephoto Camera, 10x Optical Zoom, F4.9

12MP Front Camera, F2.2
Memory (RAM+ Storage)
8 + 512GB
8 + 256GB
8 + 128GB
8 + 512GB
8 + 256GB
12GB + 1TB
12 + 512GB
12 + 256GB
8 + 256GB
Battery
3,900 mAh

Fast Wireless Charging 2.0 (compatible with QC2.0 and AFC), Wireless PowerShare, Wired Charging up to 65% in 30 mins with 45W Adapter
4,700 mAh

Fast Wireless Charging 2.0 (compatible with QC2.0 and AFC), Wireless PowerShare, Wired Charging up to 65% in 30 mins with 45W Adapter
5,000 mAh

Fast Wireless Charging 2.0 (compatible with QC2.0 and AFC), Wireless PowerShare, Wired Charging up to 65% in 30 mins with 45W Adapter
Chipset
Snapdragon 8 Gen. 2 Mobile Platform for Galaxy
Snapdragon 8 Gen. 2 Mobile Platform for Galaxy
Snapdragon 8 Gen. 2 Mobile Platform for Galaxy
OS
Android 13, One UI 5.1
Android 13, One UI 5.1
Android 13, One UI 5.1
Special Features
5G, LTE, Wi-Fi 6E, Wi-Fi Direct, Bluetooth v 5.3

Samsung Knox, Samsung Knox Vault

IP68 Dust and Water resistance (up to 1.5 meters, 30 minutes)
5G, LTE, Wi-Fi 6E, Wi-Fi Direct, Bluetooth v 5.3

Samsung Knox, Samsung Knox Vault

IP68 Dust and Water resistance (up to 1.5 meters, 30 minutes)
5G, LTE, Wi-Fi 6E, Wi-Fi Direct, Bluetooth v 5.3

Samsung Knox, Samsung Knox Vault

IP68 Dust and Water resistance (up to 1.5 meters, 30 minutes)
Dimensions
70.9 x 146.3 x 7.6mm, 168g
76.2 x 157.8 x 7.6mm, 196g
78.1 X 163.4 X 8.9mm, 234g