As usual, every year, Apple fans spend days and nights outside the Apple store to get their hands on the new Apple devices (iPhones in most of the cases). Apple made so much hype about the iPhones that Apple users couldn't resist but to queue in front of Apple stores worldwide.
In 2017, Samsung did a troll by launching this video asking Apple to "Grow Up":
https://youtu.be/R59TevgzN3k
This year, while waiting for the iPhone XS, iPhone XS Max and iPhone XR, Huawei made some next level marketing. Some people wearing Black Huawei T-Shirt were handing over power banks to Apple fans around 11 pm at Orchard Road, Singapore. They gifted around 200 power banks.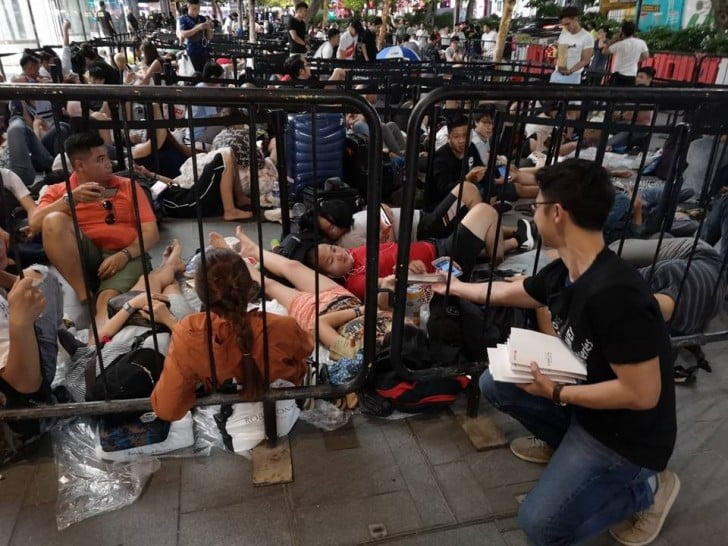 That's not all. The power bank cover says: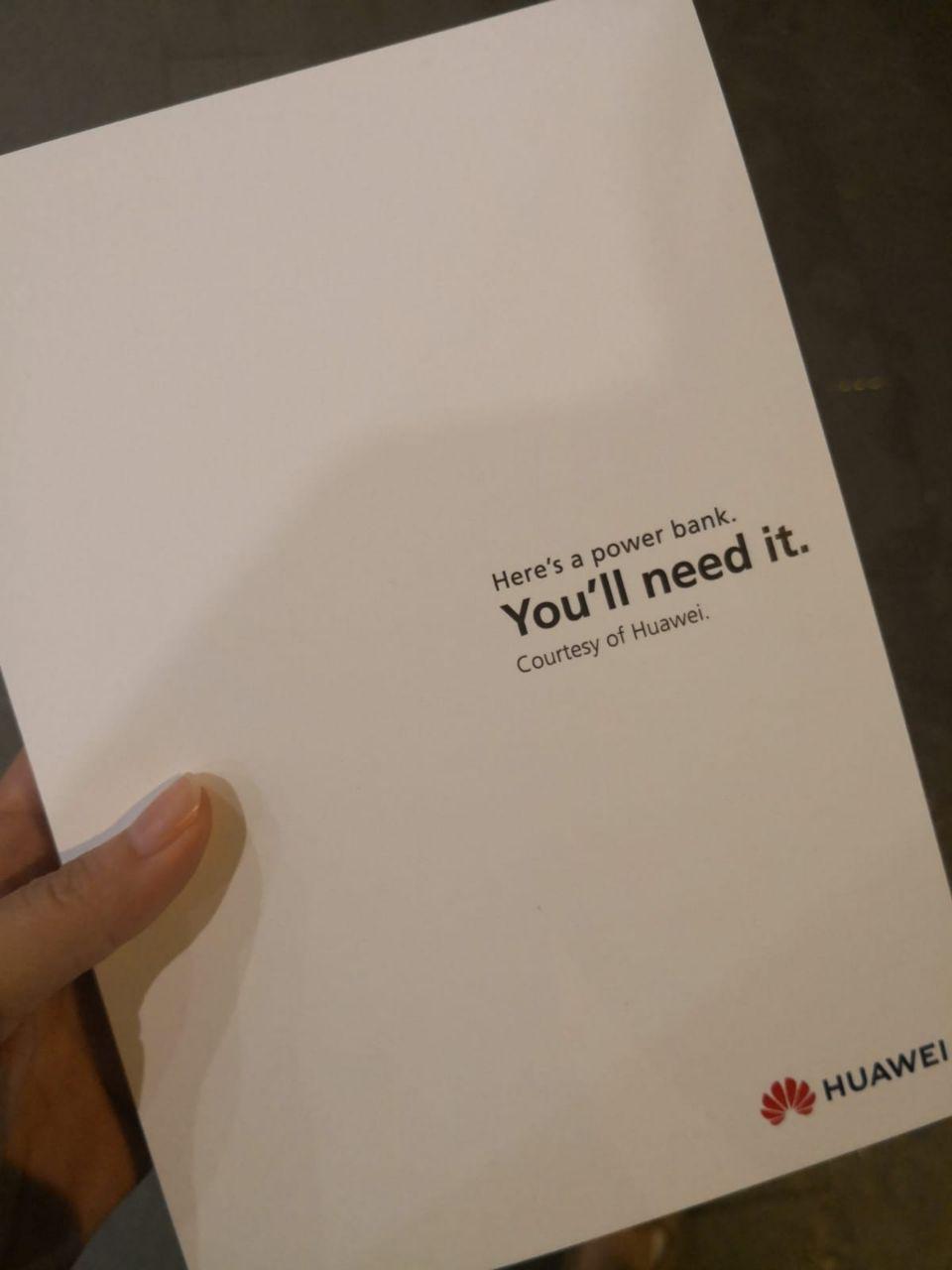 Why's that? Because the Android community always mocks Apple for iPhone's unsatisfactory battery life. This year is no exception. The high-end model iPhone XS Max has only 3,174 mAh battery. Even Samsung Galaxy Note 9 has 4,000 mAh battery. Both devices have almost the same size of chassis. It's tough to find out any Android device with less than 3,000 mAh battery these days.
Each power bank costs around $80. Many iPhone users followed Huawei staff to get free power banks.
Also read: Huawei mocks Apple for keeping things the same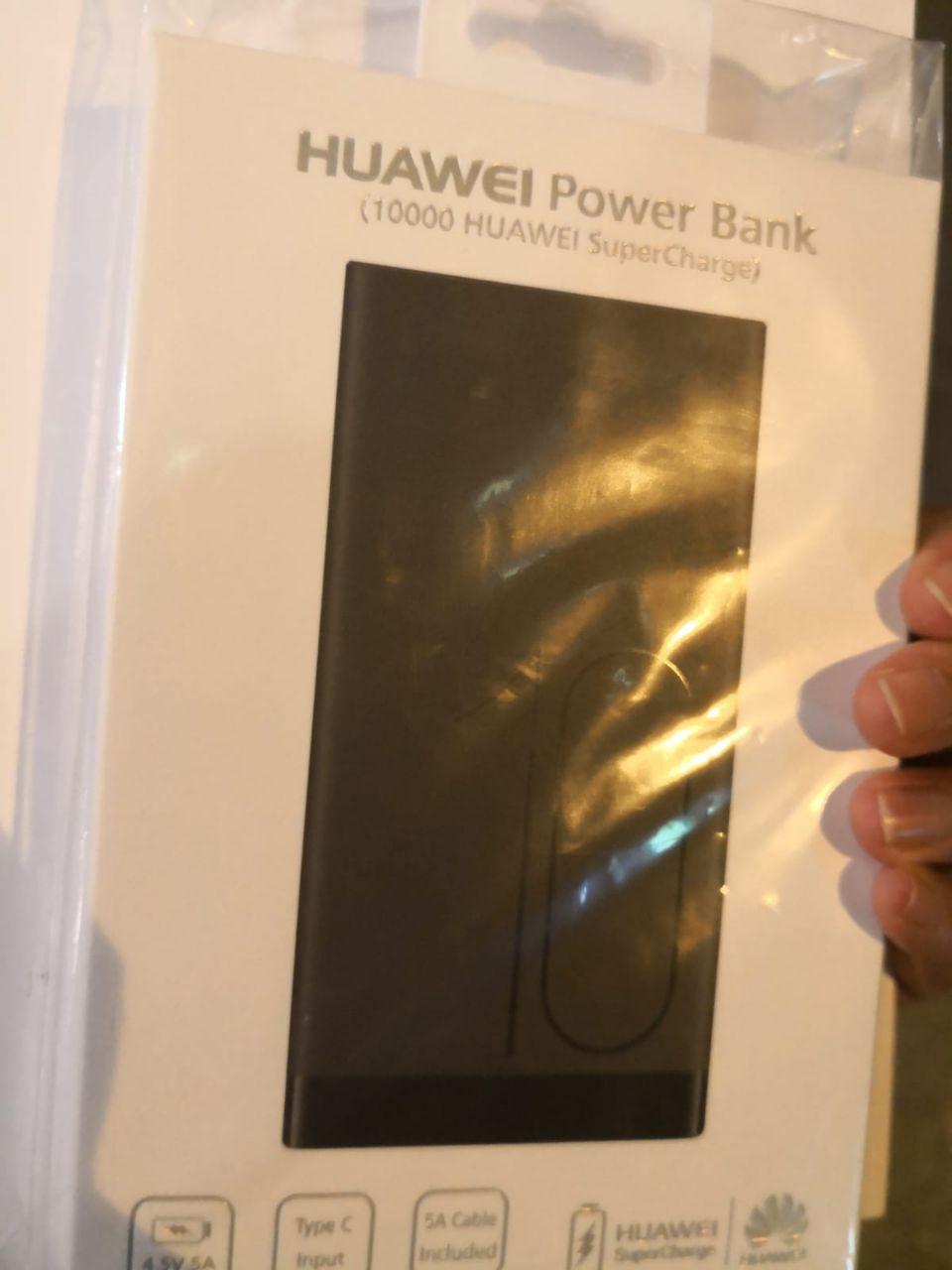 These batteries were not cheap or low mAh batteries. These are Huawei's SuperCharge 10,000mAh power banks.
Huawei believes that Apple's keynote on introducing new iPhones lacks innovation and adoption of new technology.
Huawei managed to overtake Apple as the second smartphone brand in Q2 this year. The Chinese company has been on Apple's heels in terms of smartphone shipments, with its P20 series doing particularly well across Europe and China. Huawei plans to introduce its new flagship phone, the Mate 20 Pro, in London on October 16. The device will have a triple camera configuration, a Kirin 980 7nm chipset and a massive 4000 mAh battery.
Stay tuned for more!