What should you be looking at? Confused about which phone to buy? Worry not! We've boarded multiplicity of opinions.

Nouman S. Ghumman, TechEngage
If you are thinking of buying a phone without knowing what to look for, you are definitely treading into the wrong waters. Choosing what to buy is hard because many great players are out there, and the ground is hard to be trampled by one.
Fortunately, the mobile tech industry has advanced so much that you can buy satisfying smartphones even with a limited budget. Depending on one's usage and pocket, an intelligent choice can decide what to buy. End of the day, all smartphones run on the same backbone of either Android or iOS and keep getting updated. Moreover, none is free from the room for improvement, so you'll have to optimize and satisfice between the features that matter most to you!
This year, almost all the top smartphone brands launched phones. Some were loved by the customers, whereas some were a complete fail. We have hand-picked (we like to brag about our devotion towards what we do :p) a few out of the best there are in the market right now.
We have just the right guide to help you buy the phone you are going to stick with for a while (obviously, it's for all those restless butts that keep on changing their phones). There are several factors including OS choice and limitations that one has to watch out for before making a choice. Here's all that we think can help you.
Android or iOS?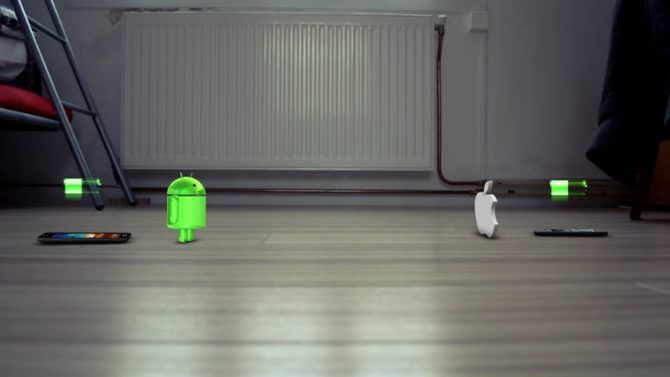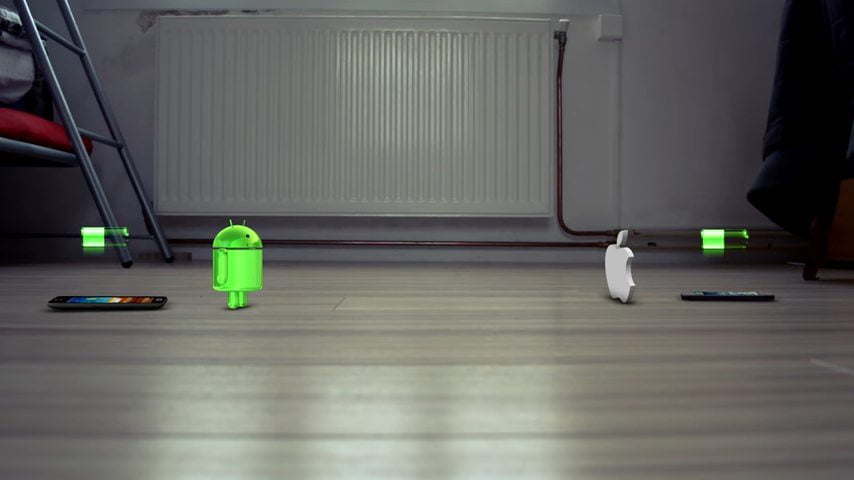 Both Android and iOS have pros. It's the user's choice what he wishes to opt for. If you've been using Android for the entire life and are a die-heart Android fan, maybe stick to it for the next phone too. Android is an easily blending operating system, and it has some excellent native applications.
On the other hand, if you are indifferent to the OS on your phone, you can switch anytime. Android gets updated in May or June, and these updates are first received by "pure" Google phones, followed by the other manufacturers. High-end handsets receive updates quicker. If you are going for an Android phone, look for an Android 8.0 Oreo or higher. This is the updated version of Android, and this will give you ease to scroll around and multi-task better than the others.
However, Android 7.0 Nougat is functioning well, too, despite being old. Below this, you won't experience the excellent navigation that Android is known for.
If your choice is an iPhone, you will have to look at things slightly differently. iPhone works better with Apple products like Mac's. The app store has almost everything that you need and will find in the Google Play Store. iPhone gets all the updates at the right time for almost all models.
Apple updates are usually announced in June and released in September. You can choose old iPhones if you are on a budget, but the hardware-based features are most updated in the new models.
Below is our guide mentioning phones in no particular order!
The list of hot-favorite phones includes the following:
High-end: Samsung Galaxy S9/S9+, Samsung Galaxy Note 8, iPhone XR, iPhone XS and XS Max, Galaxy S8, Google Pixel 2, Pixel 2 XL, LG V30, Huawei Mate 10 Pro, One Plus6, Huawei P20 Pro
Midrange: OnePlus 5T, Motorola Moto X4, Huawei Honor 10
Budget: Redmi Note 6 Pro, Motorola Moto G5 Plus, Moto E4
We have many more options, but most of the new models tend to start hitting the shelves in March and onwards if you are planning to buy a new model. We see new releases in summers until October because after that is the prime time of sales. You get to see black Friday sales and winters sales where cell phones are sold and bought at great discounts. We recommend you waiting for one of these times of the year if you don't have to get rid of your old phone in urgency. You can get a pricier phone cheaper during these promotional campaigns.
For this year, the cycle of launchings and promotions goes like this:
January: Midrange phones are announced at CES show
February: Phones are announced for all ranges at the MWC show
March, April sales: Samsung Galaxy S phone, Xiaomi Redmi line, Huawei P family, Motorola Moto.
May, June, July sales: OnePlus update, iPhone SE
August, September sales: iPhone, Samsung Galaxy Note, Moto Z Force
October, November, December sales: Google Pixel line, LG V series, OnePlus update, Huawei Mate family (global)
Samsung Galaxy S9
Released in March this year, Galaxy S9 is one of the decent phones Samsung has produced to date. But first thing first, the phone is bigger than average smartphones and weighs 189gms.
Yes, holding it may seem arduous for longer periods of time. But if you are willing to make that compromise, here's the good news; the camera is low-light friendly and takes amazing photos even in a dimly lit place.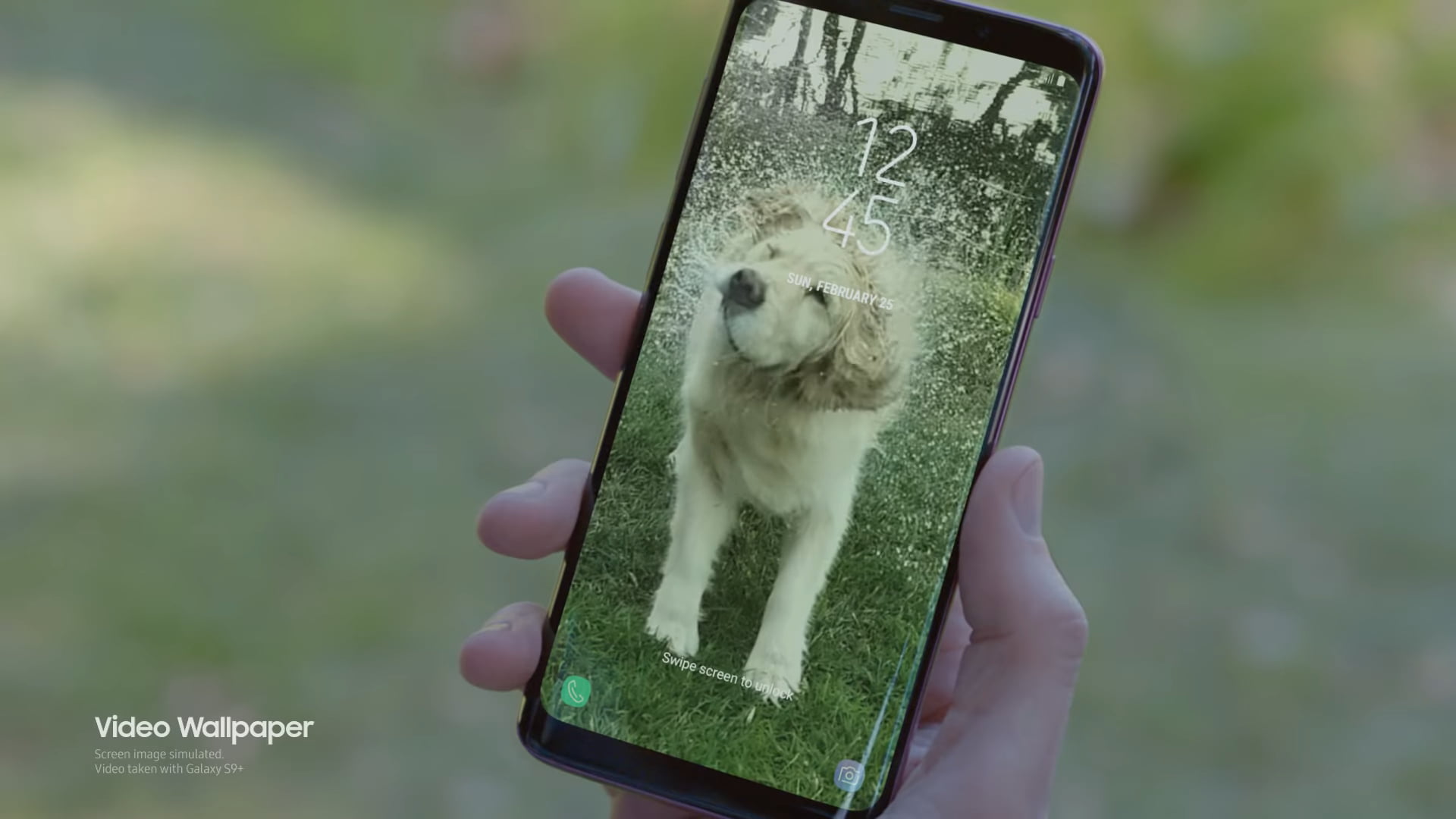 The phone is very fast; its responsiveness is the highlight. The phone costs $739 which sounds pricey.
Specs
6.2-inch AMOLED display
Snapdragon 845 (Exynos 9810 for Britain)
960 fps slo-mo
Improved facial recognition
6GB RAM
3,500 mAh battery
12MP dual rear camera and 8MP front camera
Reasons to buy:
The camera that works well in low lights is one of the best out there.
Its responsiveness does not disappoint.
Comfortable to hold for a big phone.
Things you must consider:
Considering its price, this one may not be the best deal in the market.
Samsung did not get creative with its design.
Huawei P20 Pro
Huawei released P20 Pro in April this year. The phone is a much better version of the Huawei P20 as it is equipped with a triple-lense camera instead of the much-hyped dual rear camera. And in terms of the design, the phone clearly steals the show. The phone has various color options; Midnight blue, Pink gold, black, and Twilight (Champagne gold is only for P20). The phone has a glass back, which gives it a very edgy feel.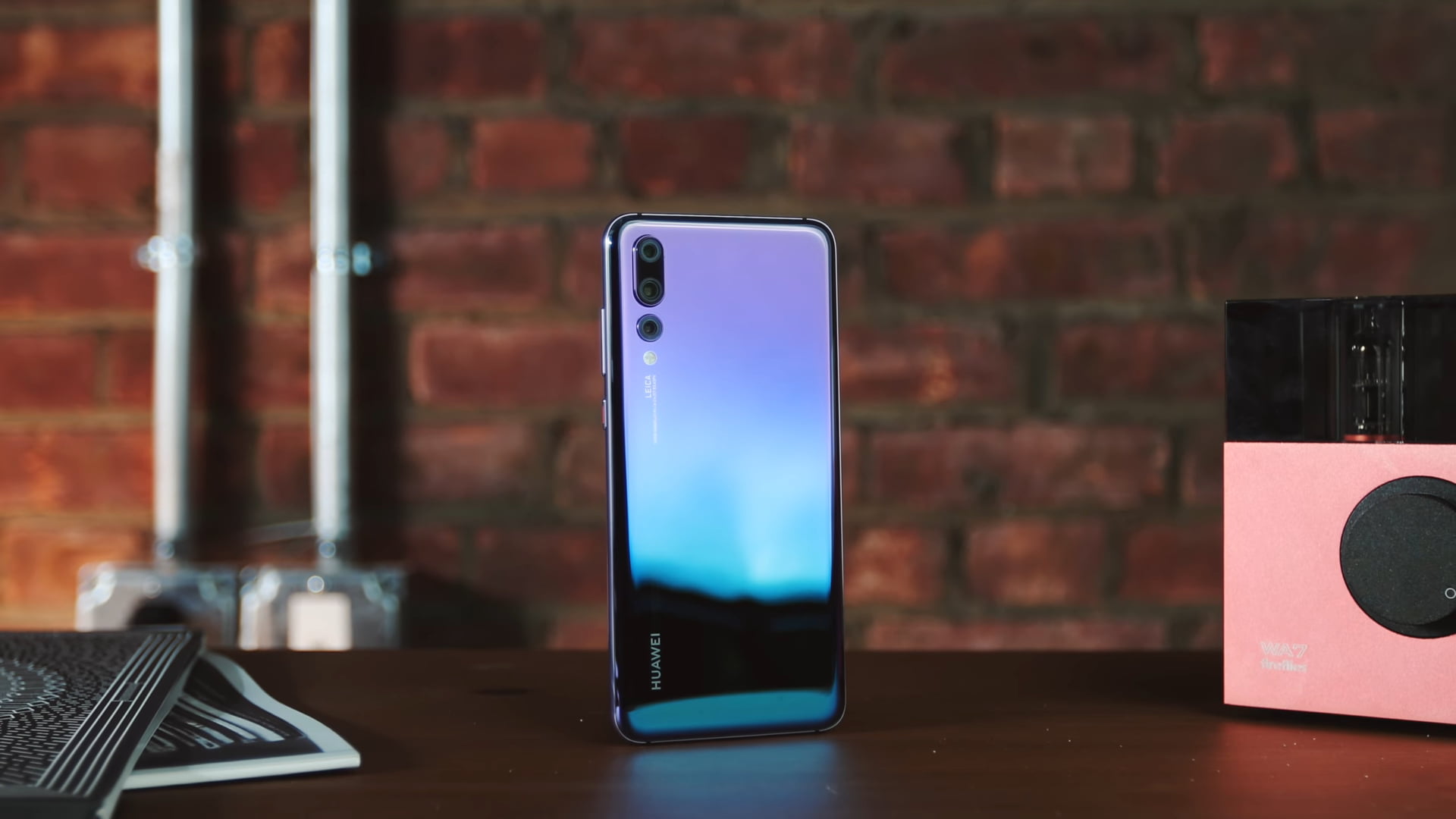 The phone costs around $1,100 which is a huge figure. Given the number of features the phone has its exquisite camera, the price is not that bad actually.
Specs
6.1-inch HD display
Kirin 970
40MP, 20MP, and 8MP rear camera and 24MP front
6GB RAM with 128GB storage
4,000mAh battery
Reasons to buy:
For all the camera buffs, this is a dream phone
The design is a winner
The battery is solid
Things you must consider:
The price is not in everyone's budget.
Just like Huawei's other phones, the interface is not that impressive.
OnePlus 6
For those who were not satisfied with the OnePlus 5T, the OnePlus 6 would feel like its corrected version. The phone has an all-glass design that can compete with Samsung on any given day.
OnePlus 6 has top-end specs, with the camera being the hero of its features. Its 6.2-inch FHD display makes it no less than any other high-price phone.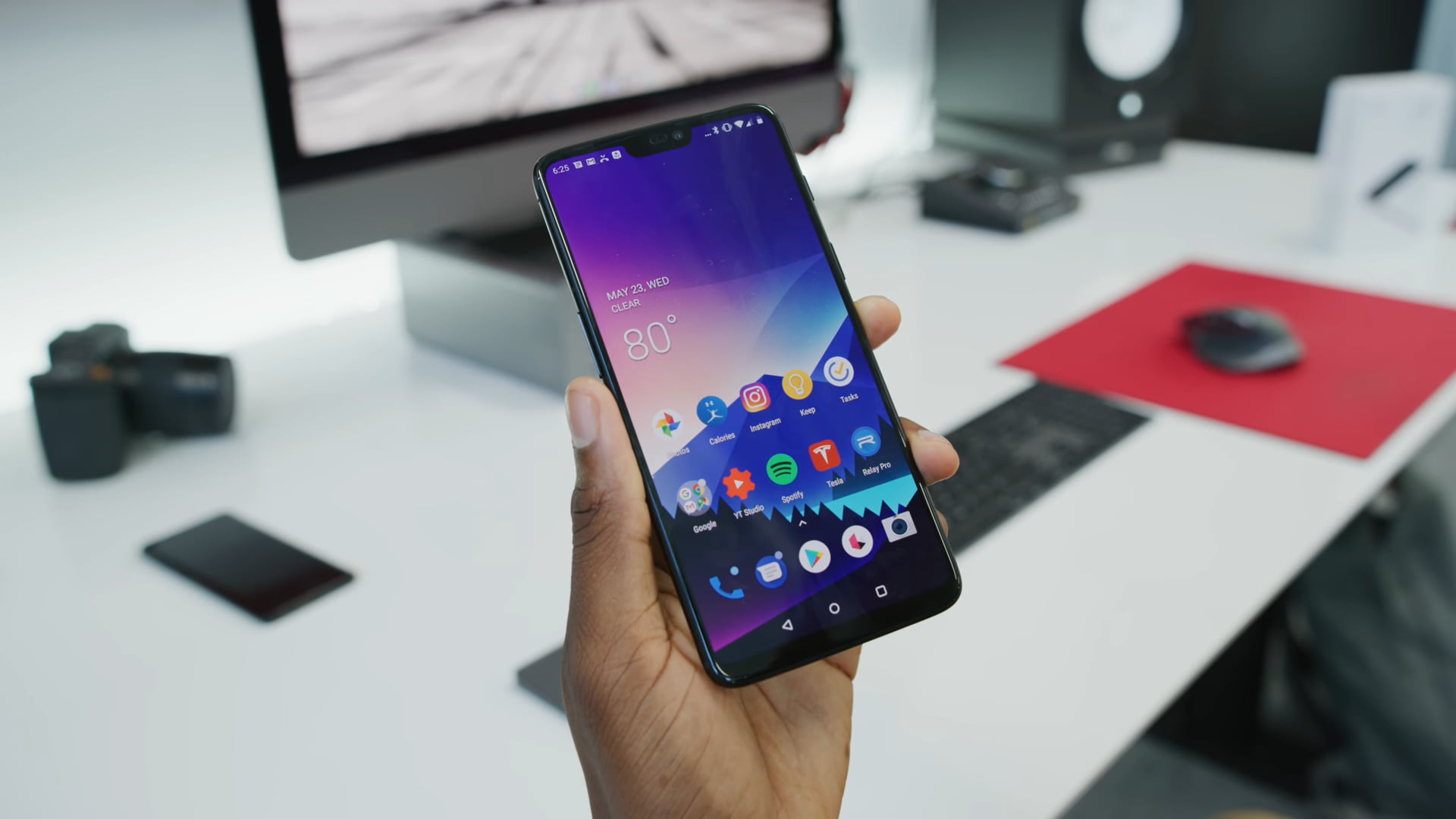 The phone comes in two brilliant colors; Red and White. OnePlus 6 also has a fingerprint magnet at its back. Here's a bummer; the phone does not offer water resistance. The company said that the phone is equipped with added protection, but the lack of water resistance is a huge disappointment.
The phone costs $529 which is not that bad. In fact, if you are looking for a classy phone that does not come with a hefty price tag, OnePlus 6 is perfect for you.
Specs
6.2-inch FHD screen
Snapdragon 845
6/8GB RAM
16MP and 20MP cameras
3,300mAh
Reasons to buy:
A decent number of features for its price.
Amazing lookswise
Things to consider:
The camera is not too great.
No splash protection
Samsung Galaxy Note 9
Samsung has made sure that the Note that hits the market this time is jack-of-all and master of a few trades. The phone comes with an S pen that is responsive and sensitive to screen as it was in the previous notes, except that it is even better now. Note 9's S pen has Bluetooth.
Moreover, its camera is one of the neatest cameras out there in the market. The phone also has a new Flaw Detection feature that tells you when your picture was either blurry, or somebody blinked, or the lights were too much or too low. Super Slo-Mo makes amazing videos, and its AR emoji feature is back with some really cool avatar customizations.
The phone costs $1,000, which is not too expensive considering how amazing this phone is. Then, there's this recent incident where the phone caught fire that may make you want to give it a second thought.
Read a complete review at Samsung Galaxy Note 9.
Specs
6.4-inch Super AMOLED display
Qualcomm Snapdragon 845
Corning Gorilla Glass v5
4,000mAh battery
6/8GB RAM
12MP and 8MP cameras
Reasons to buy:
Beautiful design and display
Highly responsive stylus
Things to consider:
Note 8, as well as Note 9 battery, has caught fire.
iPhone XS and XS Max
Coming to Apple, iPhone XS is also a good upgrade from the iPhone X. While the XS has a display of 5.8-inch, the XS Max has a 6.5-inch OLED display. The screen is humongous for a phone. Both the iPhones have a surgical steel finish that makes them look very edgy. Further, the phones also have a brand new glass formulation for much better durability.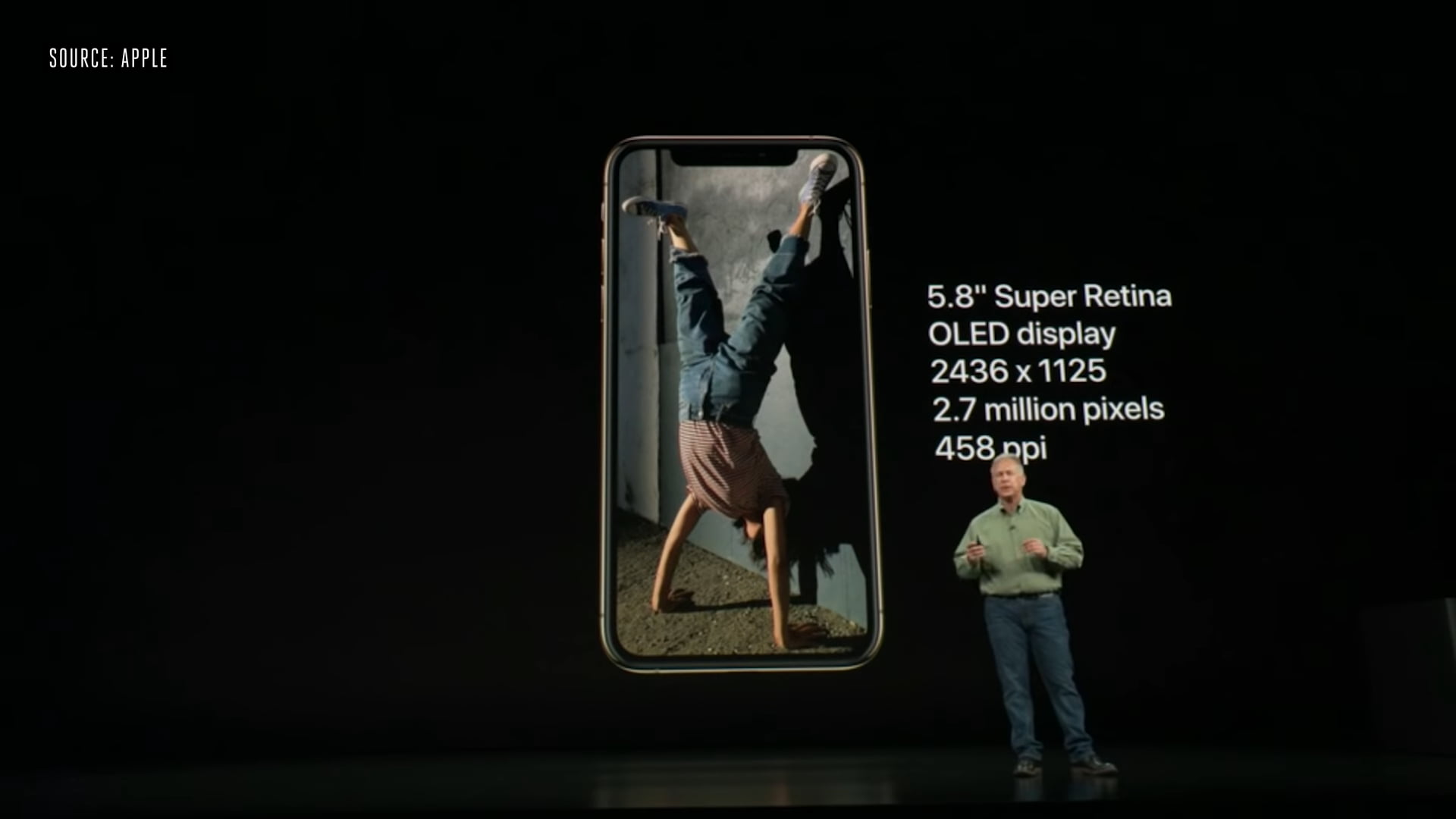 XS has a 12-megapixel rear and 7-megapixel front camera. Its back camera is dual, and its 12-megapixel camera is paired with a 12-megapixel telephoto lens sensor. These lenses have f 1.8 and f 2.4 apertures, respectively.
iPhone XS costs $999 and XS Max, $1099. The phones are pricey, and if you are looking for an upgrade from iPhone X, you gotta pay the price.
Read more at iPhone XS and XS Max in-depth review
Specs
5.8-inch display (6.5-inch for XS Max)
Dual 12 megapixel back cameras
Dual sim phone
FaceID and 3D touch
A12 Bionic chip
IP68 water resistance and dust resistance
Wireless charging
Reasons to buy:
High-end FaceID which is quite frankly the best there is out there.
Spot on design and display
Things to consider:
There isn't really as long as you are okay with the price.
A hand full of tips
Narrow down your choices by knowing what matters most to you. Is it the camera or the screen size?
Try to buy the phone from a store. You holding the phone will give the idea of your liking or be disliking it.
Don't undermine mid-range phones. Midrange handsets that are the latest can do everything that a premium but an old phone is supposed to do. You will get the midrange one for a fraction of the price. Don't forget to consider it.
Keep track of major discounts and sales of the year. It's best to shop around sales like Black Friday and Christmas.
Know your grace period and warranty providing company. You may need a quick return and exchange in certain cases.
Look for a battery life of around 3000mAh or above. Below this becomes unbearable in this day and age.
Let the new launches happen. After new models are launched, last year's smartphones are sold cheaper like hotcakes.
An octa-core processor isn't always the best choice. For Qualcomm's processors, higher-numbered chips are the most current. Snapdragon 845 is newer than 630. Understand these dynamics and then make your choice.
Once you've got your dream phone, protect it with a glass protector and a case. That increases the trading value of your phone and decreases the risk of everyday damages.
Summing Up
All in all, the aforementioned phones are good in their own way. We have expounded on our top picks so that you don't end up dozing off while reading it.
That is all from our side but if you have a worthy tip that we missed, let us know in the comments!
Happy Shopping! and Let us know what you think.
Stay tuned for more updates!