History repeats itself; Samsung Galaxy Note 9 catches fire in a woman's purse in New York.
A lawsuit has been filed at Queens Supreme Court by Diane Chung who's a real estate agent. She said that the incident took place on September 9th when the phone suddenly became "extremely hot". Chung stopped using the phone and put it inside her purse, but soon she heard "screeching sound and noticed smoke coming out of her purse".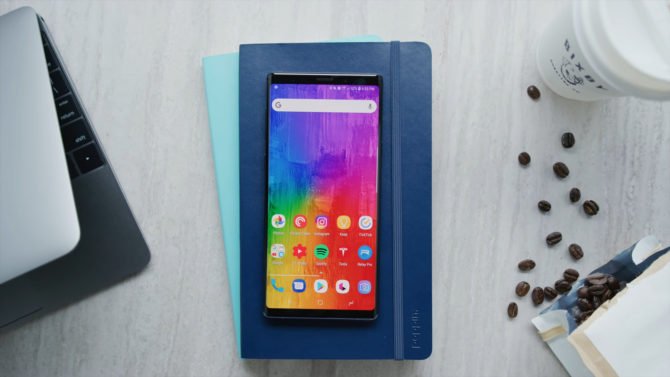 She quickly removed the phone by emptying her purse on an elevator floor, but the fire did not stop until a bystander picked up the handset with a piece of cloth and threw it in a bucket of water reported by NewYork Post.
Samsung quickly responded and gave the following statement:
"Samsung takes customer safety very seriously and we stand behind the quality of the millions of Galaxy devices in use in the United States. We have not received any reports of similar incidents involving a Galaxy Note 9 device and we are investigating the matter."
At its launch, DJ Koh, head of Samsung mobile business said: "The battery in the Galaxy Note 9 is safer than ever". 
Read its complete review at Samsung Galaxy Note 9.
History of Note 7 incident:
Two years ago in 2016, Samsung launched Note 7. The phone was a perfect package and had a good deal of positive reviews.
Soon after the launch, it caught fire due to faulty batteries. The Korean electronics giant has abandoned the device and recalled all the units for replacement with Galaxy S7 full refund. Many airlines stopped taking owners of Note 7 in flights (blame it on Samsung).
After investigating the incident deeply, Samsung says that some of the original batteries had been improperly built and had been squeezed a little where some of them lacked insulating tape and sharp pieces of metal.
To avoid problems in the future, the company created an eight-point inspection process for its batteries that, according to Samsung, goes "way above and beyond the industry standard."
This incident has made a huge impact on Samsung users and gave an edge to its competitors.
We hope that Samsung has something to say to prove its transparency.