The Samsung Developer Conference began on November 7 at the Moscone Center in San Francisco. The main event included keynotes from President Samsung and CEO IT and Mobile Communications, DJ Koh. With him, other high-profile people from the ranks of Samsung were also onstage. They launched products, software as well as new offers for the 3rd party players.
As soon as the first day of the event kicked off, it was bound to go down in the pages of history. The key takeaways were several. From foldable phones to SmartThings and a new UI, the event had it all. DJ Koh announced:
"We have achieved significant advances in AI and IoT, which will be crucial to bringing our connected living vision to life. The progress made by Bixby and SmartThings opens a new chapter where third party products and services can be integrated to the AI and IoT platforms at scale. The foldable display lays the foundation for a new kind of mobile experience. We are excited to work with developers on this new platform to create new value for our customers. We cannot wait to see where the technology and collaboration takes us."
Foldable Display
Samsung called its first foldable display 'Infinity Flex Display.' The company leadership claimed it would be out in public in a few months. However, they revealed it in dimmed lights only for around 30 seconds before putting it back undercover. The technology was groundbreaking, as expected.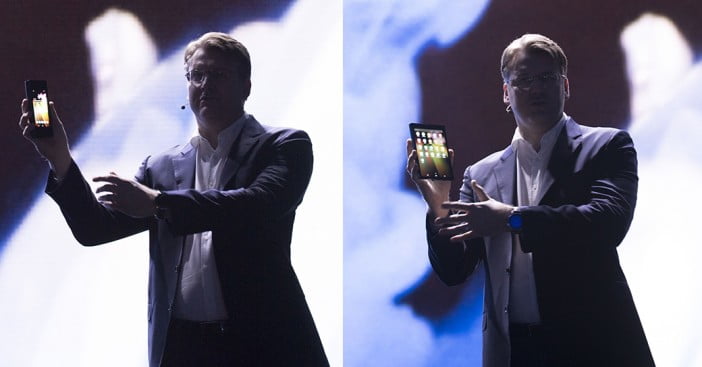 The main aspects readable in the 30-second display were that the mobile would be opened like a book with a 7.3-inch display. The resolution is to be 1536*2152, while the aspect ratio is 4:2:3. Once folded, the cover display becomes 4.5-inch with 840*1960 resolution and 21:9 aspect ratio. Other qualities include the device's ability to multitask. With the phone, it is possible to text while watching a video and reading an email. One defect is the fact that the large display is resistive. This makes the device prone to limitations and an urgent need for hefty software work. The size, whether folded or open, would make sure the device is not easily pocketed.
Scalable Intelligence Platform
Samsung has reportedly been trying to get more into the software business. This change of policy has been evident with the fall in their smartphone volumes. The goals of the company are to be pioneers in connected living. Samsung would work to lead in future innovations and move towards a scalable, intelligent platform.
The goal above of a scalable, intelligent platform comes into play with Samsung announcing Bixby Developing Studio. The company is expanding the number of tools it offers for the developers to create Bixby Capsules. This will allow these features or services to be accessible in various Samsung devices, e.g., TV, phones, tablets, etc.
Further, the company also announced that it would be providing Bixby services in five more languages in a few months. These languages include French, German, Italian, and Spanish.
As Google and Amazon have left Samsung behind in this race, Samsung opens its gates to third parties. Other than Bixby, Samsung has also invited third parties to share in on Samsung wearables service platform.
SmartThings Developer
SmartThings is now even smarter with a set of new tools and features announced at the conference. Samsung has renewed its SmartThings Developer Workplace with Cloud Connector, Device Kit, and Hub Connector. And the best part is that the upgraded Works with SmartThings certification program acts as a liaison for developers and SmartThings experts and resources.
SmartThings will have things as SmartThings Wifi and SmartThings button for an even smarter experience. Samsung VP of Engineering Dr. Jaeyeon Jung said:
"This consistent and seamless SmartThings experience across multiple devices takes home automation to the next level."
The SmartThings platform will hopefully be connected to all of its hardware by 2020. This would mean hundreds of millions of connected devices.
Voice Media Control API
Another compelling innovation by the company included its Voice Media Control API. This makes it even easier for the consumers to control the TV content. The all-new TV Plus Management System coupled with Bixby provides an effective system for voice-over commands.
Galaxy GameDev
Good news for hardcore gamers; Samsung's revamped Galaxy store will now be the ultimate one shop stop for all the digital things for Galaxy devices. Be it apps, themes, or fonts, you will get everything at the Galaxy store that can be easily downloaded.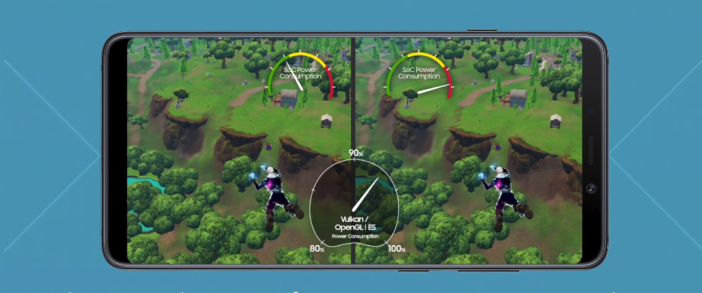 Moreover, the Galaxy GameDev program offers Vulkan API and GPUwatch. The former provides tools for enhancing the gaming experience, and the latter allows real-time information on the screen.
Best Apps of 2018 Awards
At the keynote, Samsung recognized the efforts of the people behind the makers of the Galaxy Apps. To encourage them further, the company announced five awards in various categories.
Best Overall App: Booking.com
Best Gaming App: Disney Heroes by PerBlue
Best Gear App: Wrist Camera by Kema Studio
Best Gear Watch Face Designer: Bergen
Best Theme Designer: Guangxu Zhu
One UI
One of the event's biggest announcements came with Samsung releasing a new user interface and calling it One UI. This innovation is supposed to expect what the user will do next, so using one hand on a large display becomes easier.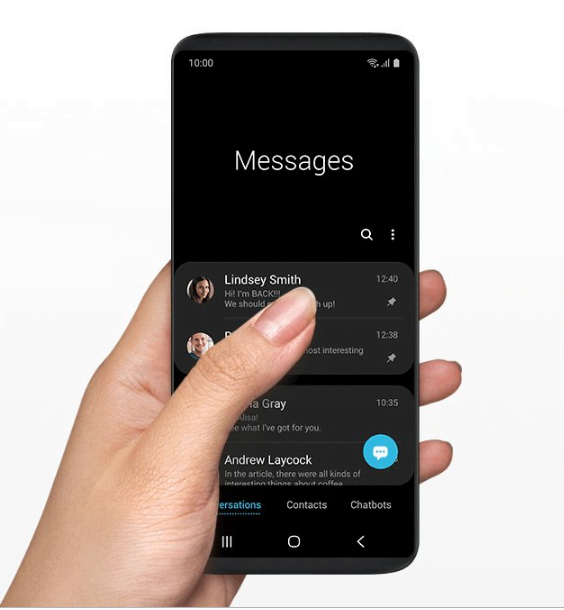 Samsung announced a brand new interface design, One UI. Its design is every user's dream come true; the relevant content appears at the bottom half of the screen so that you don't have to crack your fingers after long phone using sessions. This interface is free of all distractions for a better user experience.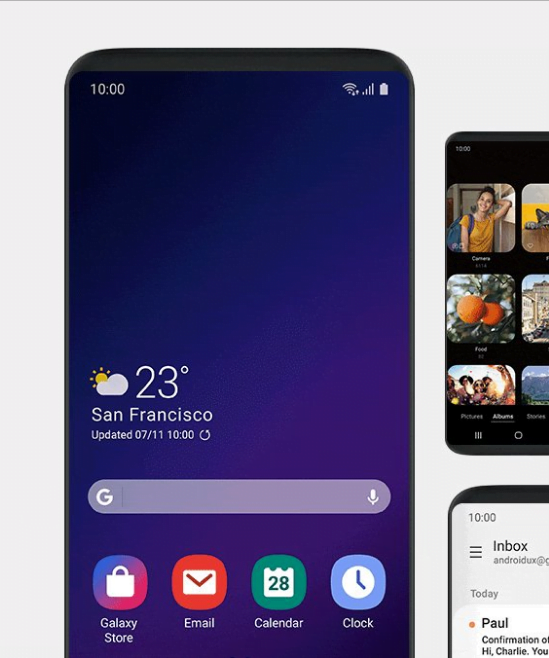 If multitasking on your phone makes you anxious, then, believe me, this interface is tailor-made for you. It also offers a night-mode for a much better experience in the dark.
One UI Beta Program
If you live in Korea, China, France, Germany, India, Poland, Spain, UK, and the US, good news; you can try the interface before its official release and give your constructive feedback to the team.
To become a Beta tester, all you have to do is download Samsung Member Application from the Galaxy Apps on the Google Play Store and register for Beta test Program by applying for "One UI Beta Program Registration."
Once you are registered, you can update the software manually, which will load the beta version on your phone.
All in all, the Samsung Developer Conference has given us a lot of insights into what to expect from the company shortly.
I can't wait for the SmartThings button, to be honest. Which one are you waiting for?