Samsung Electronics Co., the South Korean Tech giant, has set new records while launching the most awaited foldable phone. Not only is the company expected to bring out a jaw-dropping device for us but that too at a jaw-dropping price. Yonhap News has released a report hinting at the price and expected a release date for the Samsung's foldable phone. The foldable smartphone is referred to as Galaxy F.
According to some Industry watchers, Galaxy F is expected to launch in March and it may cost around US $1,770
Samsung's recently teased foldable Galaxy F phone costs a bit more than the most expensive iPhone XS Max. We are not surprised by the price that is hinted. The Korean tech giant is doing every bit to make this a mega launch for the company. However, this might turn the tables when it comes to sales. Selling the device at such a high price can limit its sales.
The expected launch of this masterpiece is in March. However, some industry watchers say that this masterpiece will make it to the Mobile World Congress in February. The Galaxy F launch will follow the launch of Samsung Galaxy S10.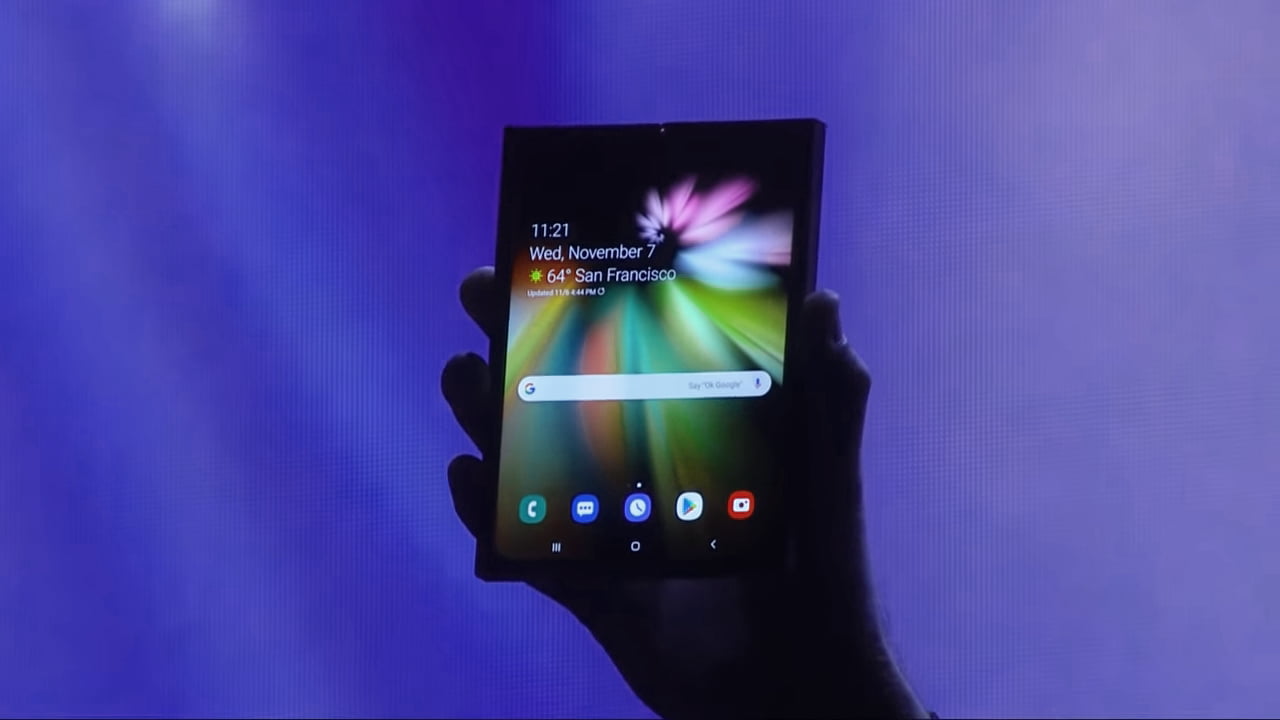 The company plans to ship around a million foldable devices in 2019.
Apart from that, the report has it that the Galaxy F has a 4.6-inch display when folded and 7.4-inch display when unfolded. However, the phone is not 5G supported. Whereas, the Samsung's another most awaited phone, Galaxy S10 will be a 5G powered cellphone, expected to release in February 2019.
With Royale's already launched foldable phone, FlexPai and Samsung's upcoming device in March,  Huawei is also planning to launch their take on the foldable phone in 2019. We can see a whole new trend being followed. However, the Royale's device failed to please many. Let's see if Samsung can justify the price of the much awaited Samsung Galaxy F.
Think Samsung Galaxy F is overpriced? Do let us know in the comments section below!