After the launch of iPhones this month September is almost coming to an end. October is packed with full of surprises in the smartphone world.
Here's the list of devices ready to roll:
LG V40 – 3rd October:
It's been a while since LG has made an impact and made a profit in their smartphone division but after the launch of LG G6 and LG V30 things are changing for the company.
LG V40 ThinQ for AT&T pic.twitter.com/uMsxdsnXf0

— Evan Blass (@evleaks) September 26, 2018

LG V40 is coming on October 3rd. In the video below, LG gave us the clue of featuring triple rear camera by taking pictures of three different zooms.
As per rumors, there are dual cameras on the front. This will be the first major smartphone equipped with three rear and two front cameras. No doubt, the phone will support AI features in the camera app as well.
https://youtu.be/a7PSsb0Plms
The previous models from LG have impressive camera quality. We expect LG V40 to make its name in DxOMark ratings.
OLED display, Snapdragon 845 processor, 6GB of RAM with 128GB of storage is what we hope to get. The phone will run Android 9.0 (Pie) out of the box.
Google Pixel 3 and Pixel 3 XL – 9th October:
A lot of hype has been created around this device which is set to release next month. Pixel 2 and Pixel 2 XL are still one of the best smartphone choices due to their performance and camera. People are still arguing that Pixel 2 XL (Single rear camera) has still a better image quality than pricey iPhone XS Max (dual rear camera).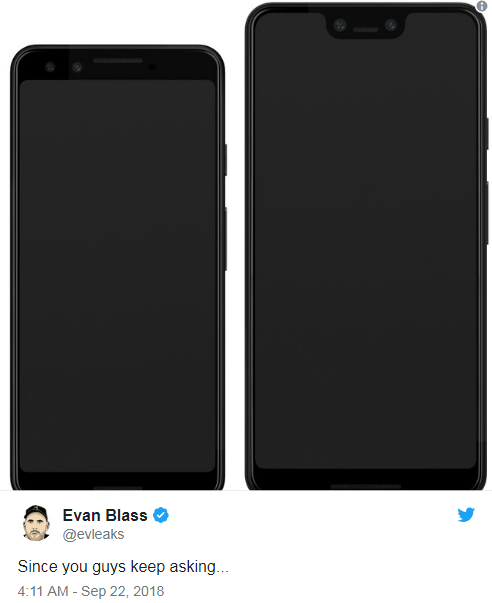 The event is just two weeks away and we're pretty excited what Google put against Apple this time in the form of Pixel 3 and Pixel 3 XL.
According to the latest update, a Twitter user @IshanAgarwal24 shows us how the "Google Lens" will work in the Pixel 3 Camera app.
The leak is pretty cool. This lets the camera scan the object and does what's necessary. For example, if you scan a visiting card and hit the Google Lens option in Camera App, it scans the email address and takes you to your Gmail or another email app inserting the email address it scanned. This feature saves a lot of time and mistakes of typos.
Razor Phone – 10th October:
Smartphone focussed on gaming, Razor will announce Razor 2 (successor of Razor last year) next month.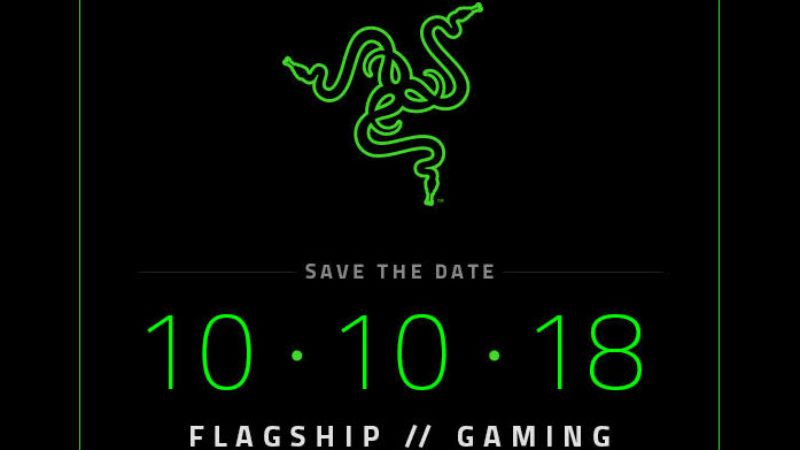 The major competitor of Razer is Xiaomi's Shark. Both smartphones focused on flagship gaming devices. We expect powerful hardware, outclass gaming performance and a high-quality camera.
The specs in any flagship device and a gaming smartphone are almost the same. What makes any phone a "Gaming smartphone" is the ability to keep the processor cool down under heavy usage of graphics. Gaming means that you're playing games for hours. Normally processors get laggy when they're overheated.
Smartphones focussed on gaming has some kind of cooling mechanism which keeps the processor at normal temperature to get the best output out of it.
Another difference is the battery. Smartphones focused on gaming has a Game Mode. What it does is that it disables all the other applications running on the background to fully focus on one thing.
Galaxy Device with… 4x fun – 11th October
To our surprise, it is the only phone with no leaked images or anything. Samsung announced Note 9 months ago and Samsung mostly reveals S series in March so it's not Galaxy S10.
The poster says 4x fun, This could mean that the phone may have 3 cameras on the back and one on front. This could also mean that the foldable smartphone is waiting for us to unbox.
Another thing, the Galaxy Tabs were very famous once. Does 4x mean that a new Galaxy tab is going to be introduced by the Korean smartphone company?
OnePlus 6T – 17th October:
OnePlus is known for its premium quality, high-end specs at an affordable price. OnePlus is for the people who're out of the "Class" thing. The phone will launch on 17th October in India. Here's a leaked invitation with all the details: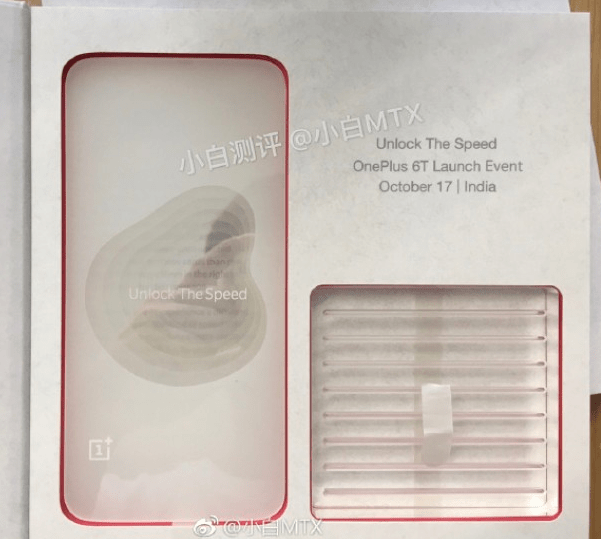 There's another leak of the phone showing the retail box: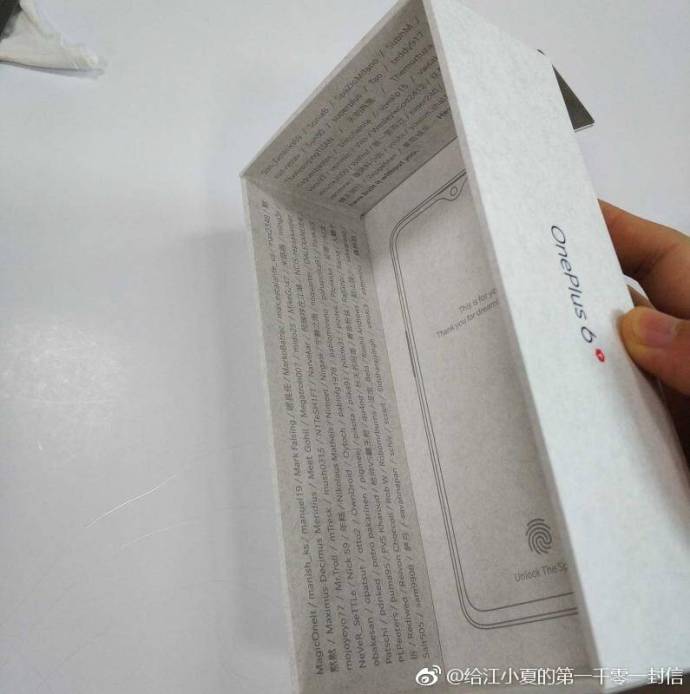 As per rumors, we could expect a 6.4″ OLED screen with an on-screen fingerprint sensor. No 3.5mm headphone jack with Snapdragon 845. 6GB or 8GB of RAM and 64/128/256GB of internal storage.
Huawei Mate 20 – 20th October:
After Pixel 3 and Pixel 3 XL, the most anticipated device is from Huawei. And why not, Mate 20 is all around the internet for its leaks. Huawei also created a hype my mocking Apple several times. Once by thanking Apple for "Keeping things the same" and then by gifting free power banks to Apple users by saying "You'll need it".
After the announcement of Kirin 980  which is arguably better than Qualcomm Snapdragon 845 and Apple's A12 Bionic excitement is natural.
A 6.3″ screen with 6GB of RAM and 128GB internal storage is what we heard so far.
The Mate 20 will be the company's first smartphone in Mate series to have more than 4000 mAh battery promise to give maximum screen on timings.
Of course battery timing depends on the processor and screen which Huawei already covered by AI processor Kirin 980 and AMOLED screen.
Here's what we found for you: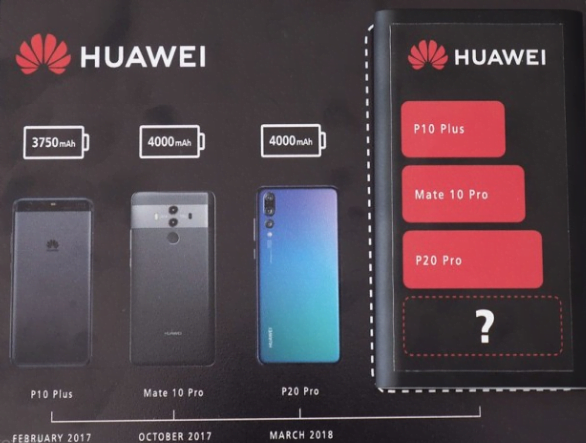 The Mate 20's charger will likely come with 40W to compete with quick charge support from various competitors.
The camera is also a major selling point for Huawei. Huawei still holds the crown in DxOMark so far (iPhone XS and XS Max are not on the list yet). It is indeed the highest rated smartphone ever.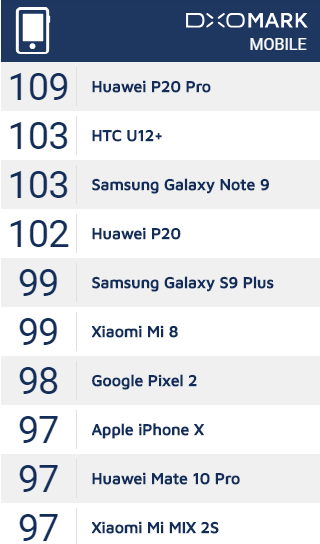 Huawei did differently this time and made the camera section in a square (3 cameras and 1 flash). We could guess this by the below tweets:
Fortune favours the bold. #HigherIntelligence #HUAWEIMate20 pic.twitter.com/CuBjIokv6f

— Huawei Mobile (@HuaweiMobile) September 17, 2018
The sky's the limit, how far will you go? #HigherIntelligence #HUAWEIMate20 pic.twitter.com/7J9Hb8meM4

— Huawei Mobile (@HuaweiMobile) September 19, 2018
Huawei will unveil Mate 20 in Berlin and London together:
Our journey's just begun… From the launch of #Kirin980 in Berlin, to the #HUAWEIMate20 in London. 16.10.18. #HigherIntelligence pic.twitter.com/KVN5pbnXK9

— Huawei Mobile (@HuaweiMobile) September 25, 2018
ROG Phone by Asus – 22nd October: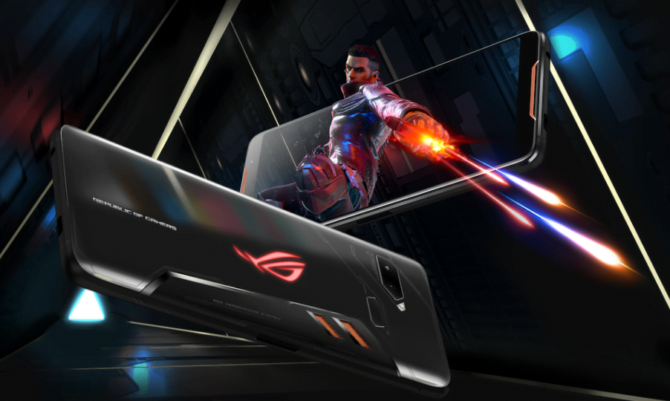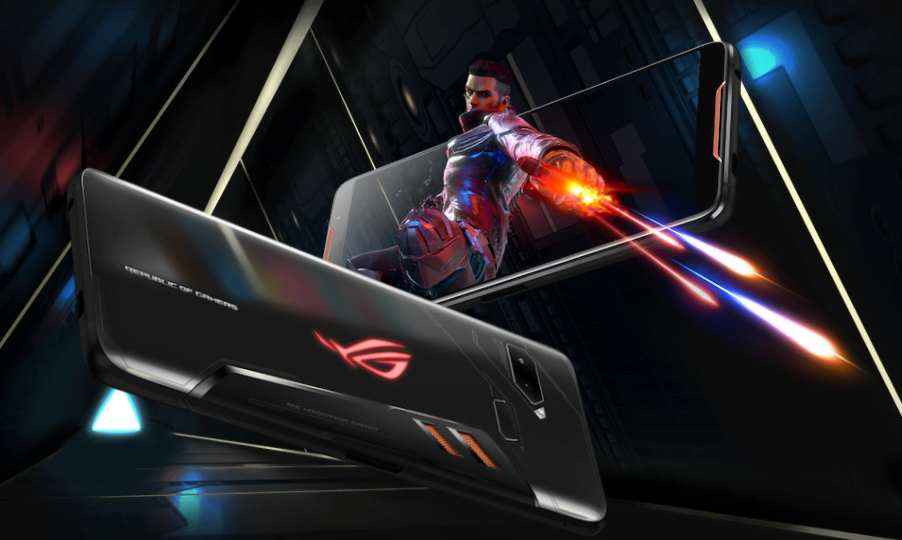 Another major hit in gaming smartphones is the entry of Asus in their latest ROG phone. ROG is an absolute beast in terms of gaming performance. The phone already showed the specs and features on their website.
What made the phone different is its cooling technology which does not let the processor heat up and affect the overall performance.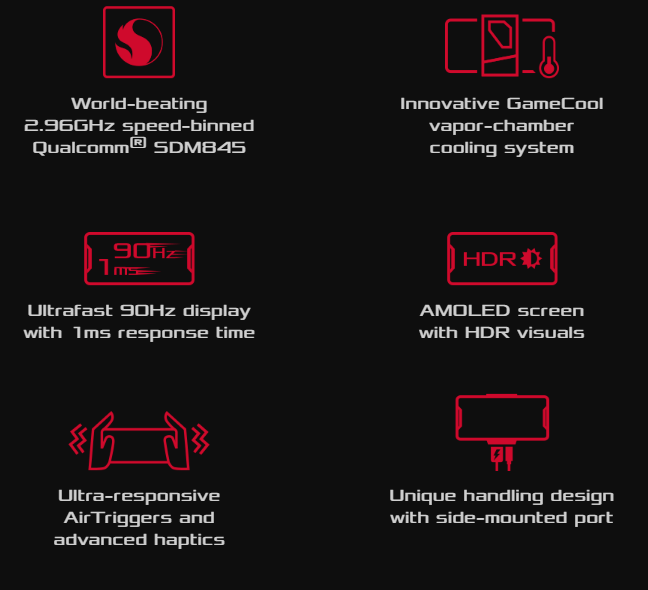 Let's wait and see what October brings us!