The future of Gaming Smartphones
If you don't know about Razer, its a global gaming hardware manufacturing company established in 2005. They're famous for making gaming mouse and keyboards.
Last year we heard rumors that they're working on a gaming smartphone which came out to be true when they launched the first generation of Razor phone in late 2017.
The first phone included features such as a screen with a refresh rate of 120Hz, along with the support for Ultra motion which allowed the screen to have a variable update frequency for games. This makes the games look as good as possible on the screen. Under the hood, the phone has Snapdragon 835 which was last year's flagship SOC packed with 4000 mAh battery. The Razer phone has led to a mini-trend of high-end smartphones designed for games.
Gaming in mobile phones is increasingly making its name in the industry and manufacturers want to make their name nourishing it. Razer is no exception along with Black Shark by Xiaomi. Hereunder some interesting facts we'd like to share regarding mobile gaming app revenue worldwide in 2015, 2016 and 2020 in US billion dollars. One thing is for sure, these numbers are not going to stop anytime soon.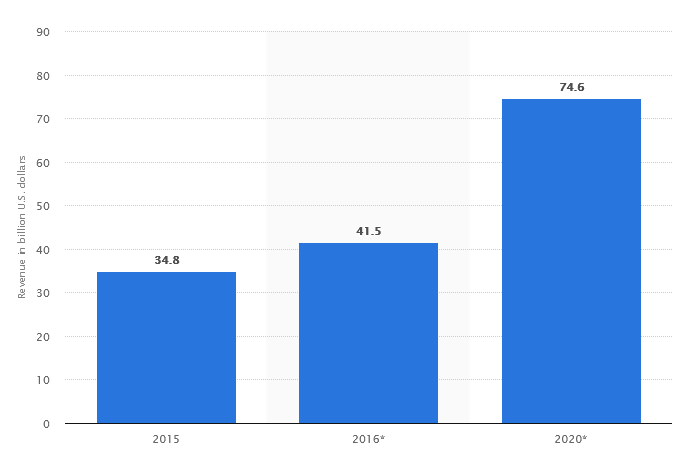 Surely, a follow-up seems to be a good idea and earlier this month, we received a confirmation that Razer has sent invitations for the launch of the second generation of Razer phone in the event next month (October 2018).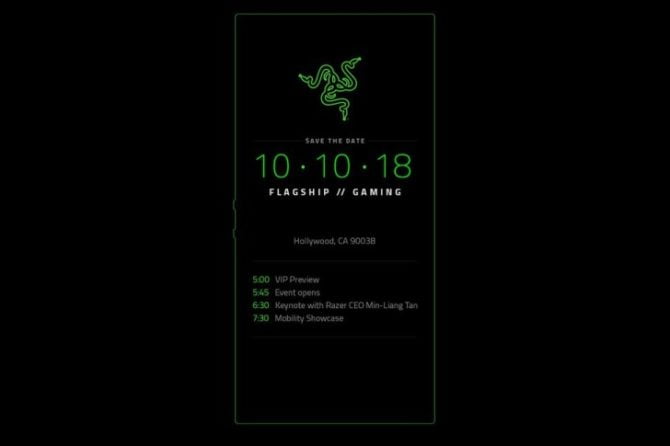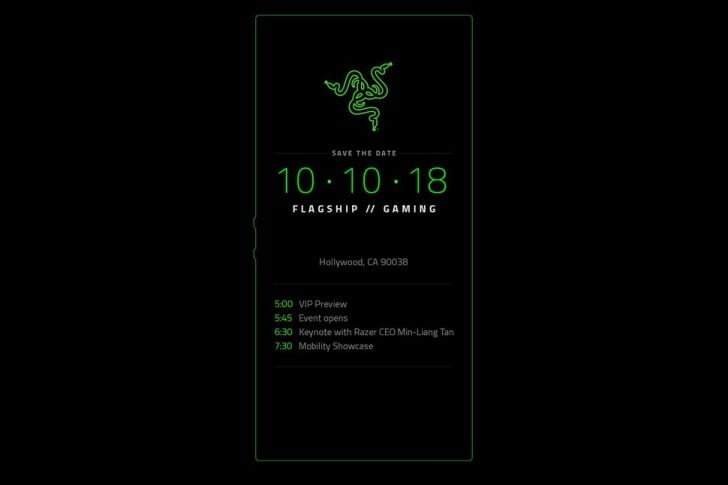 Razer doesn't uncover any details in the above image but the green outline is clearly depicting what the phone design will look like. The design is almost the same as its predecessor. Once again, the keynote will be presented by the Razer CEO, Min-Liang Tan.
Also Read: Check out the most addictive iPhone games
We still expect the Razer Phone 2 to offer another 5.7-inch or slightly bigger screen with a 120Hz panel and an updated Snapdragon 845 chipset. The phone is also expected to support the effects of the company's Chroma LED. Recent unconfirmed rumors about the Razer Phone 2 claims that they will include the custom Chroma LED effects of the company that it has launched in its popular series of PC laptops.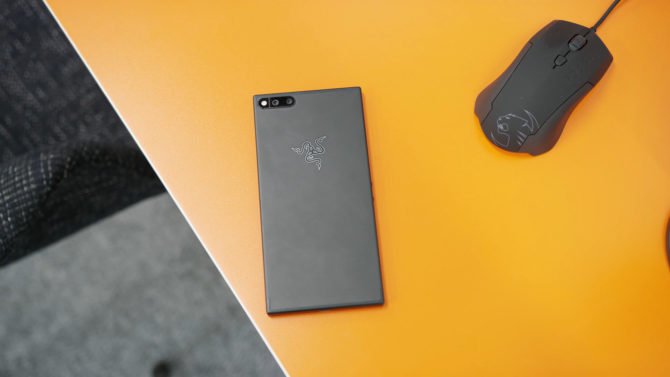 The phone will also feature massive copper pipes or other types of cooling mechanism to keep the phone out of sweat while playing heavy games for too long. You could expect at least 8GB of RAM in Razer 2. The phone could also feature front-firing speakers for better audio quality.
October is heating up with the launch of LG V40 ThinQ on October 3, the announcement of the Huawei Mate 20 on October 16, the Pixel 3 on October 9 and now the Razer phone the day after.