Google's annual hardware launch event took place in New York on October 15, where the company revealed an array of its new product line, ranging from new Pixel 4 phones to Nest Home Devices, Pixelbook Go, and new Pixel Buds. Speaking of Pixel phones, a lot was already dished in the rumor mill way before the event happened, and Pixel 4 is now named as "the most leaked phone" of all time.
Let's have a look at everything that was revealed at the hardware event:
Pixel 4 and 4 XL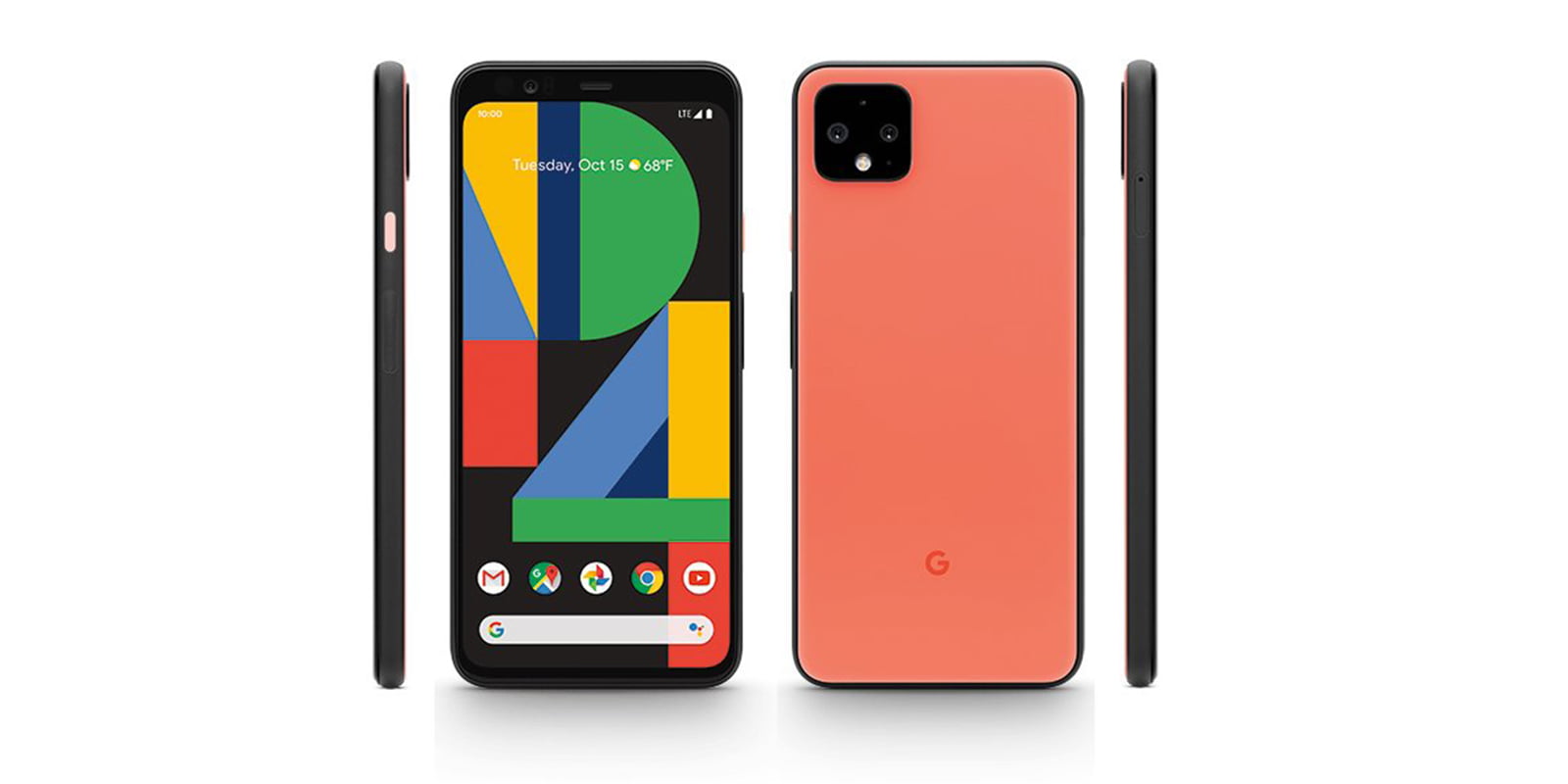 The Pixel 4 was indeed the most talked-about product even before the launch event happened, thanks to all the rumored content available on it, with 9to5google heading the leak train. The official unboxing of the phone pretty much-confirmed everything we knew already, but Google was prepared to strike our fancy regardless. Pixel 4 and 4 XL features multiple cameras (12.2 MP main camera, 16 MP telephoto, and 8 MP selfie cameras). The combo of Google's "Super Res Zoom" software and the optical zoom offered by the second camera tends to sharpen the images than before. For video capturing, the cameras' deliverance of 4K and 1080p puts the phone in competition with iPhone 11 and Huawei 30 Pro. With Gesture Control, the users can control their device by waving their hand, answer calls, and do more just by a flick of their fingers.
Also read: Google Pixel 4: More than just a camera phone
Furthermore, the Face Unlock function will be accelerated by a built-in radar. As soon as you come near or lift the phone, the radar will be activated by Motion Sense control, and your phone will instantly be on. The device will also feature a new Google Assistant. Users can even limit the duration for which their activity stays on their Google account, and delete it later on, even by using their voice. Moreover, the new Recorder App claims to allow for the transcription of audios as you speak (based on the demo given by Google at their hardware event). The app will have a built-in search function, which can help you skip between different parts of the transcript.
The pre-order for Pixel phones has begun. Pixel 4 starts at $799 and Pixel 4 XL at $899, and the phones will start shipping on October 24. Pixel 4 comes in three colors, Clearly White, Just Black, and Oh So Orange (limited edition).
Google Nest Mini
The new Google Next Mini (previously known as Google Home Mini) comes with a wall-mount this time. The built-in speakers have improved sound quality (with a bass system twice as strong as before), and the three microphones will work on hearing better in noisy and loud settings. It comes with a faster processor, software improvements for enhanced home support, and makes use of a redefined machine learning chip to make home intercom, home alert systems, and home phone functions possible.
Nest Mini features in four colors at $49, with pre-order available and shipping starting from October 22.
Google Nest WiFi
After three years, Google has finally brought an update to its WiFi router, by launching Nest WiFi (a new and improved base router having an extender accompanying it called "Nest Point"). The router creates a powerful home network, and the Point has a speaker and microphones to expand the overall coverage. Together, they constitute a powerful home WiFi network. The setup is pretty easy. There are added features available, including setup of WiFi groups, creating guest networks, setting a schedule for kids, and so on. You can even play music and control your smart devices.
It will be available starting from November 4. Pre-order is available. One router and one Point comes for $269 in a pack of two, whereas a three packs cost $349.
Pixelbook Go
Google also presented its new Chromebook, Pixelbook Go, at the hardware event, though we already had a good idea of what it looks like because of the prototype that 9to5google got their hands on. According to Google, the new Pixelbook Go is more affordable and portable to use, and comes in two colors, "Just Black" and "Not Pink." It features a powerful processor, a bigger battery, and a 13.3-inch touch screen. Coupled with that, it provides easy grip due to its uniquely designed rigged back and a smooth typing experience with the exclusion of unnecessary sound made by the keys during typing (ultra-quiet hush keys).
Pixelbook Go Just Black is available for pre-order at $649, whereas Not Pink will be coming soon.
Pixel Buds
The all-new Pixel Buds claim to provide a comfortable and profound sound experience on the go. These earbuds give a 5 hours battery time on single charging, and up to 24 hours extended battery life with the wireless charging case. They are sweat and water-resistant, so you can use them while working out and even in the pouring rain. They fit quite well in your ear and adjust the sound as per your surroundings. There is an in-built Google Assistant that lets you take calls, automatically translate languages, and skip through your music without using your hands. All you have to do is say "Hey Google," and it will instantly turn on.
The Pixel Buds are still going to make us wait and will not be available until 2020, starting at $179.
Google Stadia
In addition to its Pixel 4 lineup, Google also announced the release of Google Stadia, which is Google's game streaming service, and will feature the following: Red Dead Redemption 2, Mortal Kombat 11, Kine, and more. You can play these games on your TV, desktop, laptop, and select phones and tablets.
Google's Stadia will be available starting November 19.
If you missed out the live streaming, you can catch up by watching this short video that features highlights from Google's Pixel 4 hardware event: