The Samsung Galaxy Fold is set to come out in almost a month time. SamMobile has already gotten their hands on the beautiful and elegant butterfly wallpapers which represent the Galaxy Fold with its design choice.
The famous Samsung site has already acquired the static wallpapers and the live wallpapers for the Galaxy Fold and made them readily available for the public to download and put on their phone.
You can find the images, and live wallpapers below for download, all of them are courtesy of the abundant wallpaper database that SamMobile currently holds.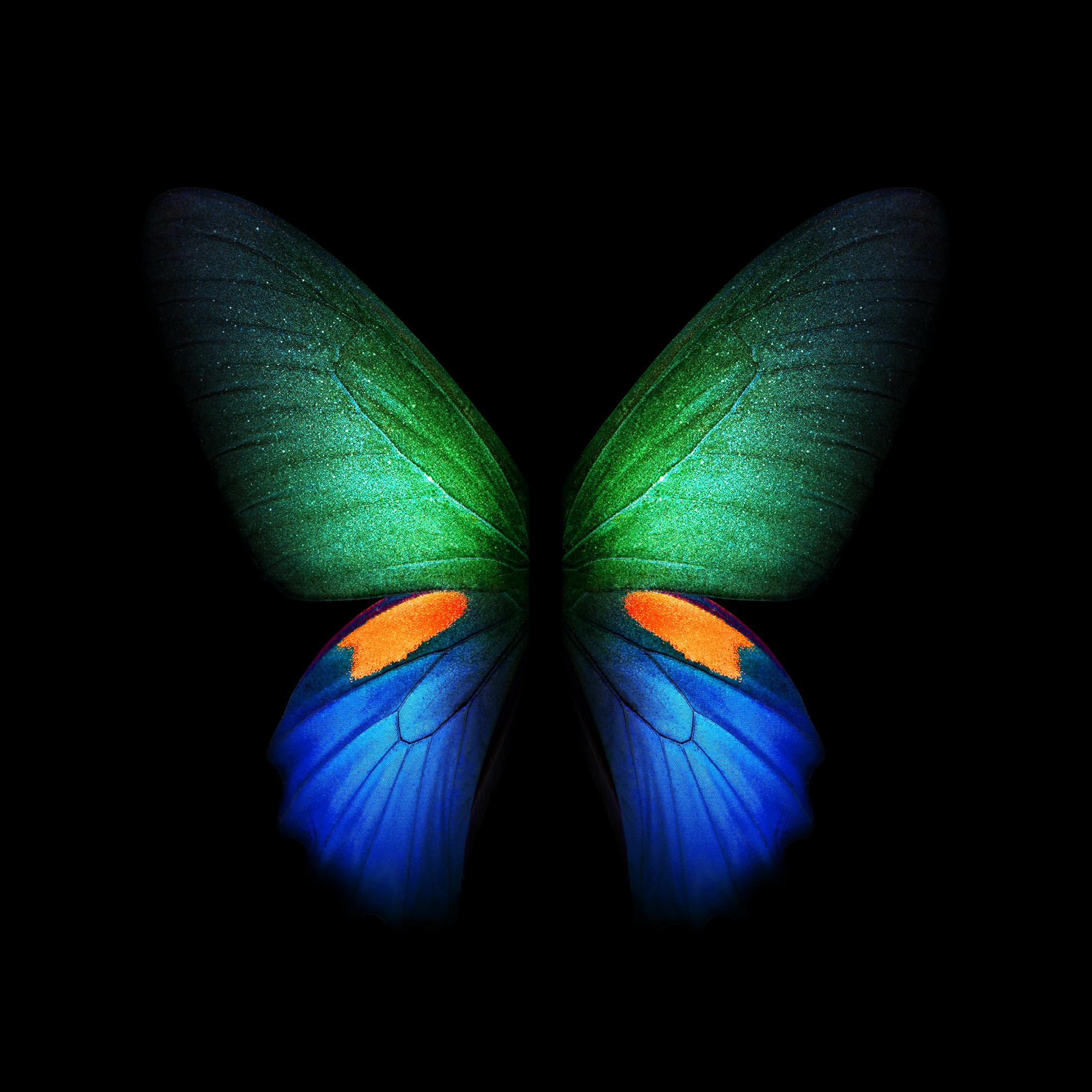 A lot of these wallpapers will work best on AMOLED and OLED displays, so if you are looking to give your S9, S10 or even be ironic and post them on your iPhone X or iPhone XS, you're welcome to do so!
The wallpapers will give you the best results on these displays, but most prominently on OLED panels. That is not to say they won't catch an onlookers attention when you unlock your phone in public.
The Samsung Galaxy Fold is the company's first endeavor in the world of foldable displays. The phone will start at $1980 USD and will have various variants affecting its price. The phone is targeted for people who want an all-in-one device. People who don't want to carry a phone and a tablet in one bag, which can somewhat justify the hefty price tag on the luxurious device.
Samsung and Huawei are in stiff competition when it comes to foldable phones, The Galaxy Fold and Mate X respectively are both phones that are looking to be hot tech trends in 2019, alongside the cutout camera.
Make sure you properly crop and fit the wallpaper to fit your screen to get the best result. These wallpapers are definitely a beautiful work of art that should be used on the right display.
With the Samsung Galaxy Fold coming soon, we will have to wait and see on whether the future of tech can really be in foldable displays or will they prove too expensive to be sustainable in anything above the flagship price range.