Our favorite time of the year is here when we get to go crazy on shopping while saving a good deal at the same time. Black Friday is just around the corner, and the deals worldwide are definitely not coming slow. Working/studying from home has taught us all the importance of investing in a good laptop. If you have been holding yourself back from buying a laptop (the laptop prices have been skyrocketing this year), now is the perfect time to score the hottest of deals on laptops.
Here are some of the best deals from the Black Friday laptop haul:
Black Friday Laptop Deals on Laptops in 2023
HP Laptops:
Lenovo Laptops:
Apple Laptops:
Samsung Laptops:
Microsoft Surface Laptops:
Dell Laptops:
Asus Laptops:
Acer Laptops: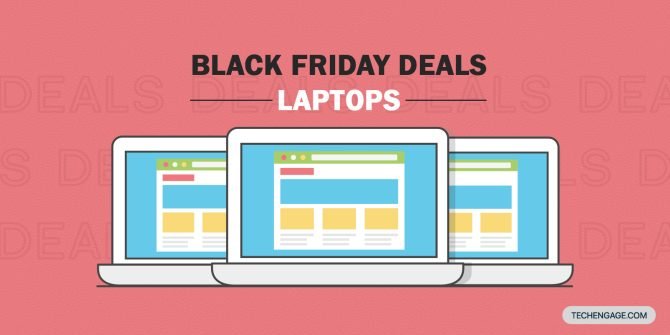 HP Laptops: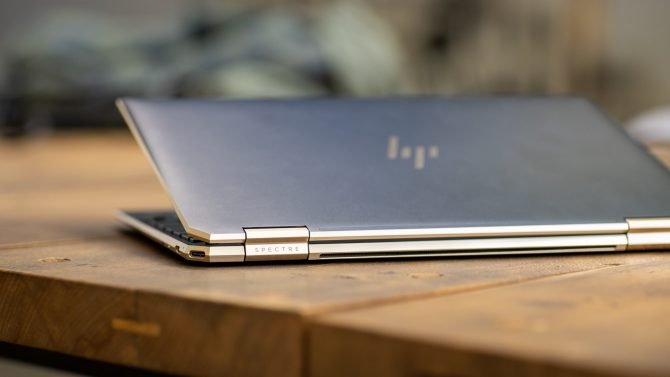 You save: $200
This all-purpose laptop packs amazing performance into a smaller profile with a premium 11th Gen Intel processor, 15.6 inches micro-edge screen, and 16GB memory. This is the best deal HP is offering this Black Friday, so grab the deal while you can.
You save: $140
This hp laptop lets you work for longer hours with its long-lasting battery life and a reliable processor. Store as much data as you want in 8GB memory and 128GB SSD storage. With a 720p HD camera, dual speakers, and 6.5 mm micro-edge display, you can get this economical laptop at cheaper rates because HP is offering a huge discount of $140 on the Black Friday sale.
You save: $300
Shop this HP convertible laptop with windows 11 pro at a great discount this Black Friday. A high definition 1920×1280 with a 3:2 aspect ratio display makes this machine best to work with. Other specs include fingerprint reader, core i5 processor, and 8GB onboard memory with 512GB storage memory.
You save: $110
This light and compact Chromebook gives you the right mix of long battery life, a strong Intel® Celeron® processor, and 14 inches 1366 x 768 HD display. Its operating system – Chrome OS™ – is easy to use, while making sure your safety on the web. Get an amazing digital life by purchasing this beauty at immense discounts.
You save: $491
If you are a businessman/woman, this stylish and seamless HP notebook PC would be a perfect purchase for you. You can carry this flexible device all around with you and it can be easily converted to either a laptop or a tablet or a media device. It has all the modern design elements like Qualcomm® SnapdragonTM processor, 16GB onboard memory, touch display, digital pen, and 1 nano-SIM. Get a huge discount on this super amazing device this Black Friday.
Lenovo Laptops: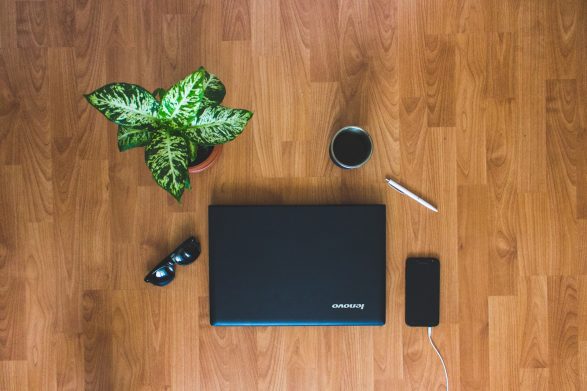 You save: $80
Lenovo Chromebook S330 is a stylish and seamless laptop built for collaboration with google apps. It is equipped with a MediaTek processor, chrome OS, 64Gb memory, a touchpad, and a 14-inch FHD display. Take your business to the next level with this ThinkPad Chromebook and get an amazing Black Friday deal on it.
You save: $65
It is a 2 in 1 Chromebook designed for the modern world with both a high-resolution touchscreen and keyboard. It has several amazing features such as streamlined Chrome OS, 10.1″ FHD (1920 x 1200) Display, 400-nit brightness, 4GB memory, and 64GB storage that make it a perfect companion. Get an amazing Black Friday deal on it through amazon.
You save: $114
The Lenovo Flex 5 offers excellent performance features for a more personalized and intuitive experience with the 10th Generation Intel® i5 core processor. The 13.3" FHD bezels, touchscreen display allows you to watch videos with clear details and can also support a digital pen. With front-facing stereo speakers, everything will sound better than ever.
You save: $400
This one from the Yoga series comes with a powerful Intel Core i7 processor, 16GB system memory, and 512GB SSD storage. It is infinitely customizable and highly responsive that will meet all of your creative needs. With a 360° flip and fold design, it can adopt any of the four modes; laptop, tablet, tent, and stand.
You save: $190
It is a knockout budget laptop, comes packed with the latest Intel 11th Generation core™ i5 Processor that delivers efficient and powerful performance. Lenovo Ideapad 3 offers a 15.6″ FHD Touch Screen, 12GB onboard memory with 256GB SSD, and a built-in HD webcam. So if you want an inexpensive laptop with amazing features, do buy it now as it is on sale at BestBuy.
Apple Laptops: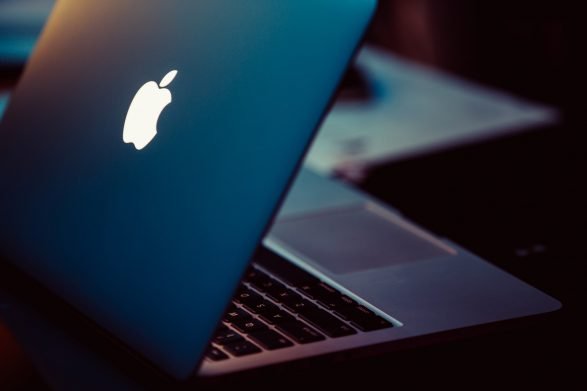 You save: $600
MacBook Pro is designed carefully with 100% recycled aluminum and virgin wood fiber to keep the environment safe from harmful substances. This model of Apple Macbook Pro comes with a Ninth-generation Intel Core i9 processor, stunning 16 inches retina display with true tone technology, 16GB memory, 5500M graphics with GDDR6 memory, and a full-size backlit magic keyboard. With 11 hours of epic battery life, MacBook Pro enables you to accomplish anything, anywhere. BestBuy has offered a huge discount on this model this Black Friday.
You save: $500
Apple planned to cut down the price of the MacBook Pro 13 inches because this product has been in the market for a year now. It comes with an Intel 10th generation core i5 processor, M1 chip, magic keyboard, and a versatile touch bar. With the new pro series (14 inches and 16 inches) in the market, it is the best pro model that mainstream users can get at a discounted rate on this Black Friday.
You save: $150
This model features Apple's first "M1" chip, designed specifically for Mac. The Macbook Air integrates an 8-core CPU, 16-core neural engine for advanced machine learning, macOS Big Sur 11.0 operating system, 8GB memory, 512 SSD storage, and facetime HD camera. It is one of the most powerful Macbook and is available at a great discount at BestBuy.
Samsung Laptops: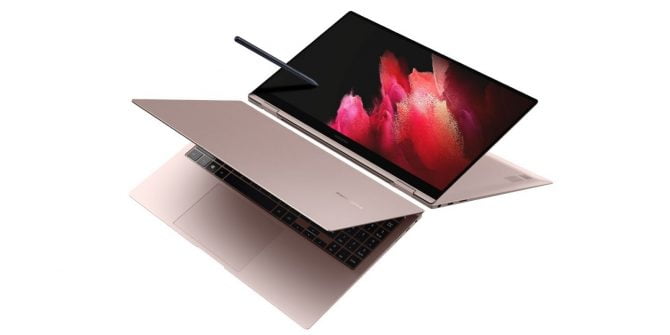 You save: $300
This 2 in 1 convertible laptop took Samsung laptops to new heights with its sleekest design. With a super AMOLED 13 inch touch screen, a 360-degree hinge, and 11th Generation Intel Core i7 processor, it is the best ultra-portable laptop of Samsung to date.
You save: $400
This laptop comes with great battery life and its price makes it a premium laptop for power users. It's a really beautiful and the thinnest Chromebook in the world. Some useful features of this Chromebook involve a 4K AMOLED touch screen display, 256GB SSD, speedy and secure Chrome OS, and Google Assistant.
You save: $99
If you want a 15-inch Chromebook at a reasonable price, Samsung Chromebook 4 might be the best choice for you. HD display, decent keyboard, 1080p non-touch screen, and 1.1GHz Intel Celeron processor are some of its plus points. You can get 200GB of cloud storage with it as it has SSD storage of only 32GB. For big-screen lovers, $220 dollars for this compact yet powerful laptop would not be much.
Microsoft Surface Laptops: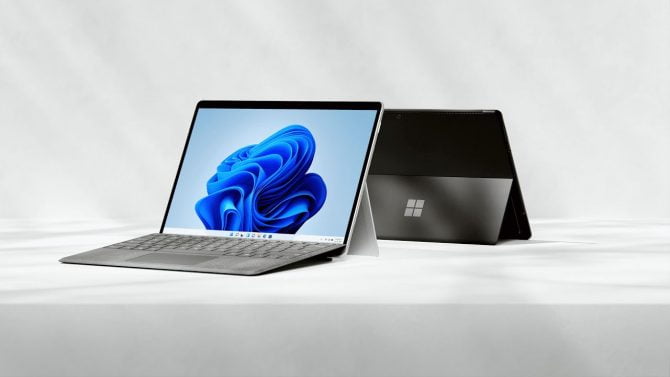 You save: $253
It is a well-developed, compact laptop that will provide you with adequate performance and all-day battery life at an exceptional rate. Its features such as windows 10 pro operating system, intel core i5 processor, 16GB onboard memory, and 256GB storage memory will make it your go-to laptop for business and education.
You save: $180
Surface Laptop 4 comes with 11th Gen Intel Core i7 Processor, platinum color, 16GB internal memory, 512GB storage, and 15 inches screen built for split-screen multitasking. The laptop is at the cheapest prices possible this Black Friday so don't miss this out.
You save: $270
It is one of the best-selling laptops of the Surface series with an intel core i7 processor and is faster than surface pro 6. It packs every possible feature in a thin and light device such as an all-day battery, Instant On, Intel HD graphics 615, and more multitasking connecting points. It adapts to your way of working and delivers more power than ever.
Dell Laptops: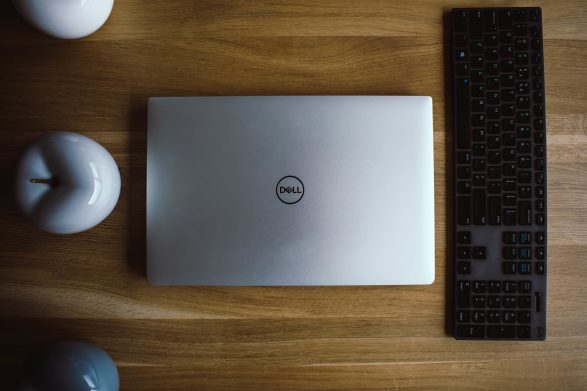 You save: $110
Dell Inspiron 15 is the HD touchscreen, the latest (2021) model with 16GB RAM and 512GB SSD. It is heavier in weight than Microsoft laptops, packed with a 15 inches HD non-touch display, and a high-performance Intel Celeron processor. This laptop is also available in Black Friday Amazon deals.
You save: $560
Dell XPS 17 offers desktop-caliber creativity, breakthrough graphics of GeForce GPUs, staggering performance, and 32GB DDR4 RAM. The audio quality and battery life, both are better than their predecessor.
ASUS Laptops: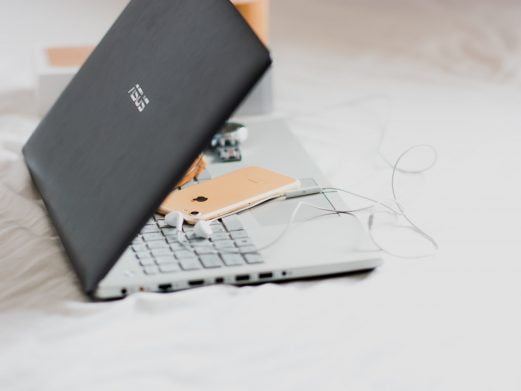 You save: $150
Asus ROG Strix G15 created a boom in the gaming industry soon after it came out, with an ultrafast refresh rate panel and desktop-like performance. It embodies AMD Ryzen CPU that helps in multitasking, FHD display technology for a better view, and DDR4 SDRAM that takes the gaming experience to the next level.
You save: $198
Just like the previous one, ASUS ROG Zephyrus S17 is also a gaming laptop due to its lightweight and sleek design. Gamers all around the world prefer it for its salient features; the latest 10th Gen Intel Core i7 processor, Windows 10 Pro operating system, 300 Hz Refresh rate, and 16GB DDR4 3200MHz RAM.
You save: $150
Although this Chromebook Flip C433 is not good for gaming performance, if you want a quality laptop that works well and has a long-lasting battery life, this must be it for you. With Intel Core M3-8100Y CPU, full HD 4 way nano-edge display, and a durable 360-degree hinge, it is built in a modern pattern. Get this amazing device at a discounted price from amazon right away.
Acer Laptops:
You save: $200
Acer Swift 3 is one of the best laptops for both personal and business purposes. It features a 13.5 inches 3:2 ratio (2256×1504) IPS Display, the latest Intel CPU, and Windows 10 64-bit Operating System. It packs a lot of power into its magnesium-aluminum chassis.
You save: $109
With this lightweight, compact, and easily convertible laptop, you can take your creativity or your business anywhere. Manufactured with an i7-1065G7 CPU, the Spin 5 opens possibilities of working laptops like never before.
So, upgrade your laptop with one of these amazing Black Friday deals before the sale ends.
Until Cyber Monday!