With over 2 billion users and 100 billion daily messages sent, WhatsApp is the world's most popular messaging app. It's also among our secure messaging apps because of end-to-end encryption.
In addition to sending messages, WhatsApp has evolved to making audio and video calls along with the WhatsApp status option, which originated from Snapchat, a rival to Meta (formerly Facebook) apps.
Over the years, I've had very few reasons to complain about the app. But there are still some things that I'd like for the chat app to adopt. For example, if you've multiple SIM cards, you cannot use multiple WhatsApps in one phone. And that's a bummer, especially for those who do business. Wait, there's a business WhatsApp for that, great, but what if a person has more than one business?
WhatsApp doesn't allow its users to have multiple accounts (though there are rumors of adding multi-SIM support).
Don't worry, we've compiled a guide to installing dual WhatsApp accounts on your Android phone. And not just one, we've added multiple solutions to this, including creating multiple WhatsApp accounts and running parallel WhatsApp apps side-by-side.
How to run dual WhatsApp on an Android phone
You can run multiple WhatsApp accounts on an Android phone using these methods:
Method 1: User Profiles on Android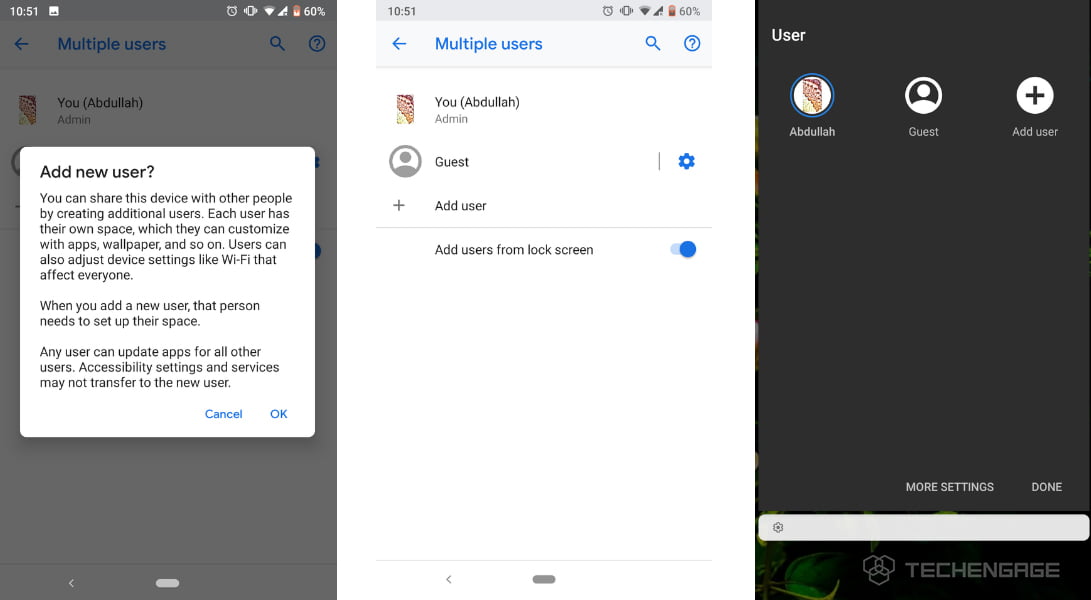 From Android Lollipop onwards, the Android OS supports multiple users. Users can add others to the phone and keep individual data separate. Almost all Android phones have this feature.
To do this, create a new user profile on Android and install WhatsApp separately with a new number and profile. After setting up the user profile, you can run parallel apps on your Android.
How to create a user profile on Android
To add a new user to your Android Pie, go to Settings > System > Advanced > Multiple users. On other Android phones with a different OS, navigate to the multiple user options in Settings. From there, add a new user and set up the profile like you would on a new Android phone.
After setting up the new user profile and adding your Google account, install WhatsApp on your new user profile and add your second WhatsApp account.
You now have two WhatsApp accounts in one phone without rooting or using any third-party applications.
Remember, you can only add a phone number that is not already running on another account or phone. In addition, WhatsApp doesn't let users run the same account on multiple devices. So, you can install two WhatsApp accounts on one phone, but you can't run both on the same phone number.
If you find switching users and using double WhatsApp very inconvenient, don't fret, we've compiled another easy way to use dual WhatsApp on Android, and that too, without switching user profiles.
Method 2: Clone apps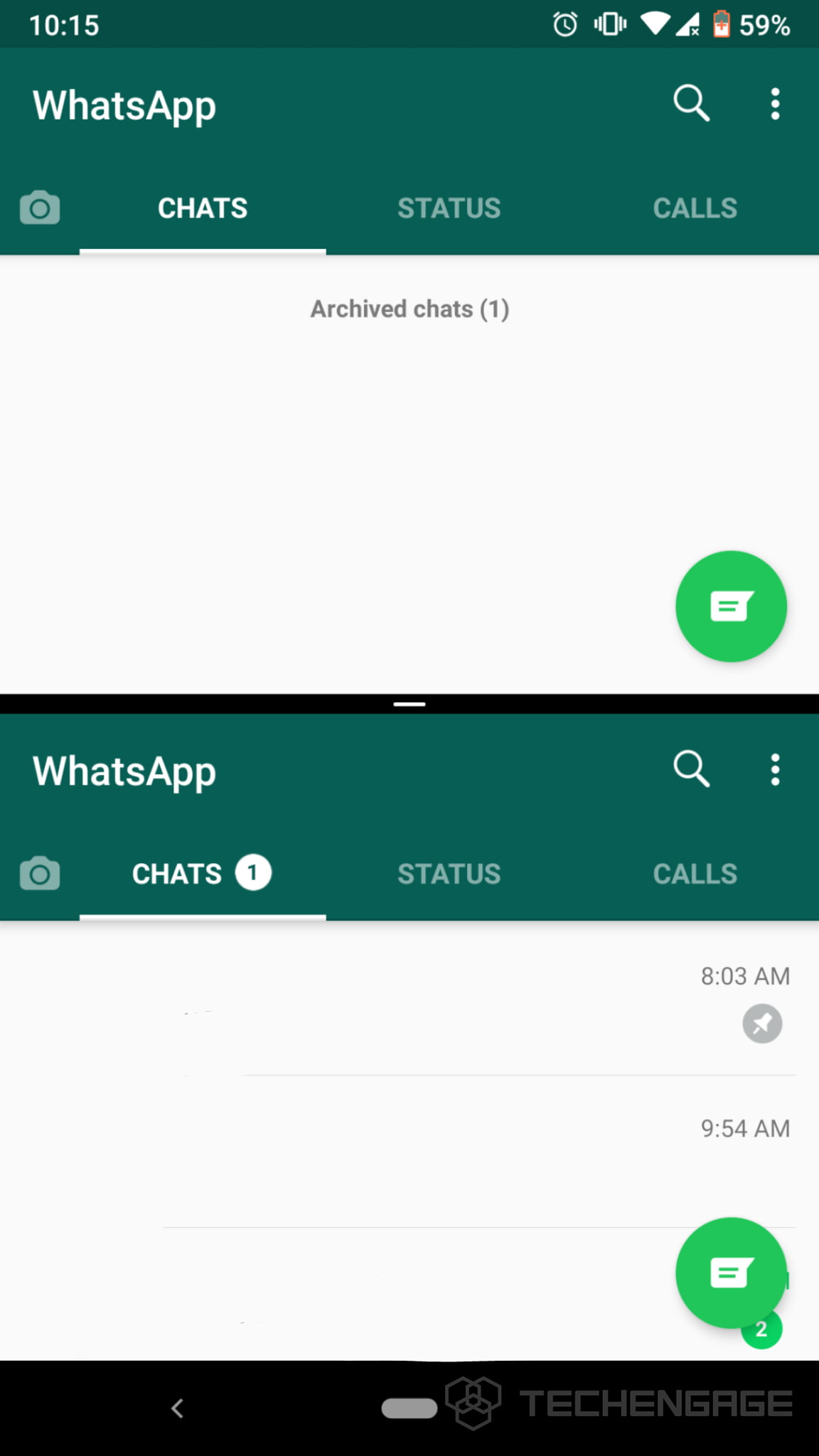 App cloning isn't new to Android. People have been using it to keep personal and work data separate. Some Android smartphones, such as OnePlus, have built-in cloning app cloning. However, some require a third-party app for this purpose.
Below, you can find apps that work like a charm. With these third-party apps, users can clone any app and run multiple accounts for each. You can have multiple WhatsApp, Messenger, Facebook, Twitter, Skype, Instagram, Snapchat, and many other accounts on your phone, sky is the limit and of course, your phone's storage.
Here's a list of third-party cloning apps you can try:
No, you don't have to root your smartphone to get these apps to clone others. It's one of the "no root apps" methods. The aforementioned apps are free with ads, and in-app purchases, and don't require any root permissions.
If your phone has low storage and you'd like to clean some of it, follow our guide to free up space on an Android device.
Method 3: WhatsApp Business app
Well, you can't rule this one out. It's the best possible official way of doing it. If you've another phone number for WhatsApp, install WhatsApp Business and set it up, that's it. You don't need tricks for it, however, you may have to deal with the unnecessary features unless you're a business. You can download WhatsApp business here.
These are all the possible methods to run dual WhatsApp accounts on your Android phone. To run more than WhatsApp web accounts, you can only do so with multiple browsers, since it works on QR verification.
Feel free to drop your questions related to this in the comments below.
Share this guide with your friends who want to run more than one WhatsApp account on the same Android!
---
Update 2023: We've updated our article with the most current information available to ensure that you have access to the best apps out there. Any apps that were not functioning properly have been removed or replaced with superior alternatives, giving you a top-notch list of recommendations. Feel free to share feedback in the comments below!