It seems like the Mega-Pixel arms race isn't stopping anytime soon. Every smartphone manufacturer wants to one-up the competition, by any means necessary. Smartphone cameras are already capable of taking some stunning photos, just look at Note 9 and Pixel 3. But there's a new badass on the block. It's the Huawei Nova 4 with its 48MP rear shooter.
Oh, and before I forget, it also has a hole punch display (stupid name I know right). If you hate the notch display, you will despise this new display technology even more.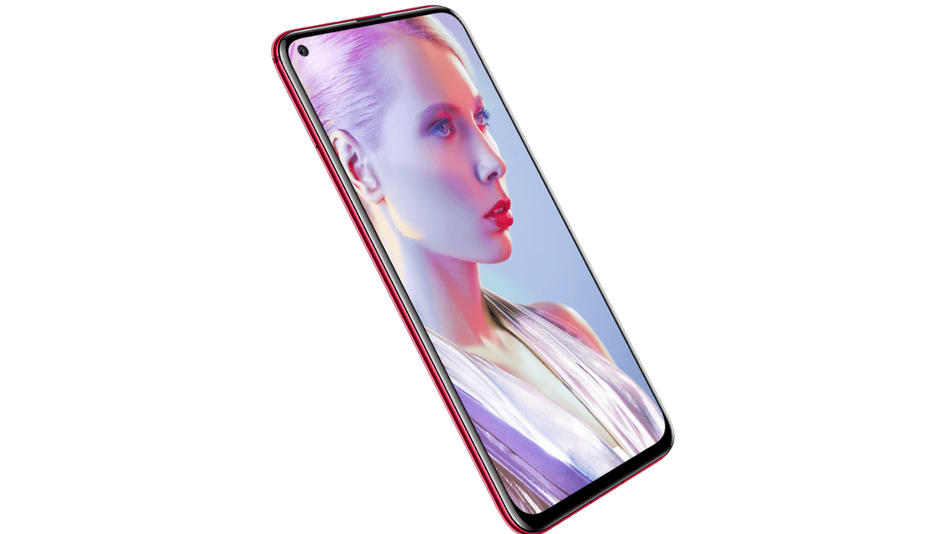 This isn't the first phone to get the hole punch display, that honor goes to Samsung's Galaxy A8s. But it will most likely beat the A8s regarding sales, thanks to the 48 Mega Pixel camera. Both phones have a similar screen if we only consider the specs.
Both phones have a 6.4-inch, 2,310 x 1,080 LCD screen with thin bezels and a "hole punch" cutout in the upper left corner. The "hole punch" "holds" the selfie camera. As if notch displays weren't annoying enough, now we have to deal with all this hole punch nonsense.
It literally feels like the top left corner of the screen was damaged, and there are dead pixels there. It seems the hole punch is here to stay. Its rumored Samsung Galaxy S10 might be getting one as well.
Anyways back to the Nova 4. Surprisingly the phone will be a mid-ranger, that is, it will have a mid-range processor, just like the A8s. It is surprising because such a pixel-packed camera should be attached to a top of the line flagship device, and not to a mid-range phone.
But it's interesting to note that what Huawei considers mid-range is actually top of the line, and the specifications back this fact up. The phone will have Huawei's own branded Kirin 970 processor; it will have 8GB of RAM and 128GB of storage space, a fingerprint sensor on the back and a beefy 3,750mAh battery.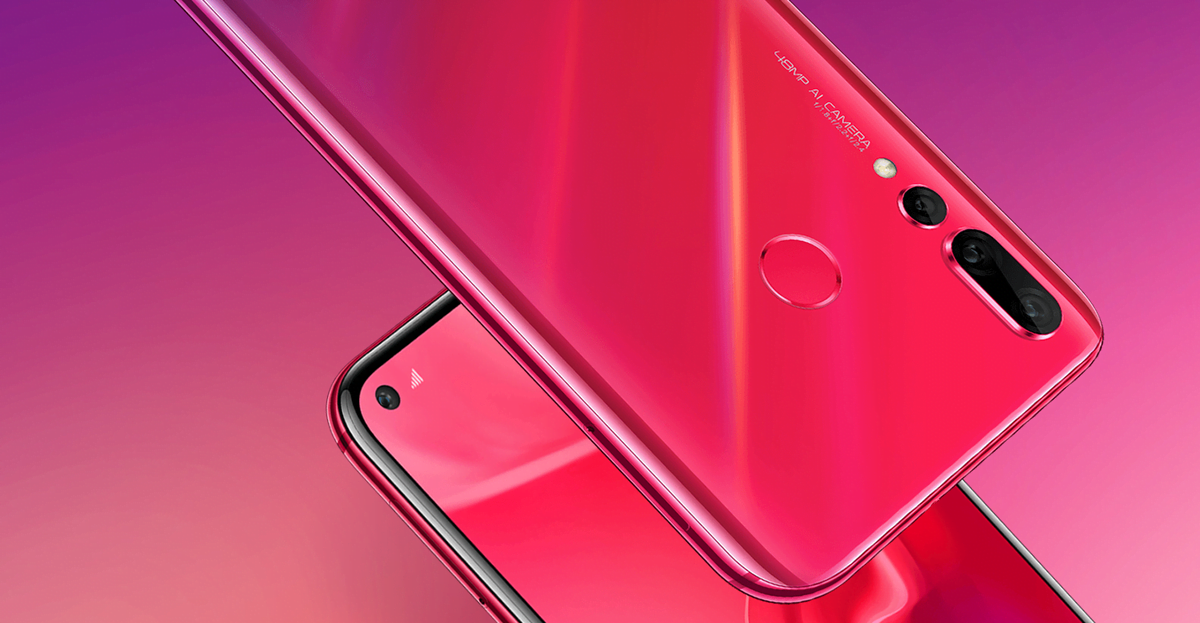 The phone will have a triple camera system, just like the A8s. The comparison is never-ending. It seems Huawei just ripped off the A8s and put its own name on the phone.
As far as the camera is concerned, it's pretty spectacular at least on paper. The triple camera is a 48-megapixel, f/1.8 main shooter with an additional wide-angle, 16-megapixel, f/2.2 sensor and a 2-megapixel depth sensor.
The 48 MP main camera is Sony's new IMX586 CMOS sensor. It is capable of producing some stunning almost DSLR quality images in good lighting. The sensor is no slouch when it comes to low light as well.
The sensor will take information from four adjacent pixels to produce better photos in low light situations.
As far as the colors go, it looks like it will be in pink and blue, but they look unique and bold, in typical Huawei fashion. The expensive variant comes with 42 MP while the less expensive variant comes with 20 MP rare shooter, which should still be plenty of pixels for most of us.
Its selfie camera is a 25-megapixel, f/2.0 sensor on both variants.
The 48-megapixel version of the Nova 4 will cost 3,399 yuan ($493) in China, while the 20-megapixel variant will be slightly cheaper at 3,099 yuan ($449).
It will be interesting to see that if one buys the cheaper variant, the selfie camera will be higher than the rear camera. This is something unheard of. But my biggest gripe with the phone is the hole punch display.
I don't get why phone manufacturers are making their phones so obnoxious to look at. Call me old-fashioned, but I miss the time when the selfie camera wasn't protruding onto the screen.
It makes me want to punch a hole in the wall, pun definitely intended.