Researchers at MIT have come up with a solution that could diagnose depression very accurately.
With an ever increase in suicide rates globally, diagnosing mental health conditions right from the beginning has become all the more important. But unfortunately, people often hesitate consulting therapists or discuss it in the open. At present, when people are encouraged to break the taboo of talking about mental health through various agencies, it still feels that we are not doing enough.
Sometimes, people who have a mental condition seek help just when they are on the verge of giving up. But unfortunately, some yield to the misery, taking their life.
What is it all about?
To provide a channel that accommodates every type of patient, researchers at MIT have come up with a solution. They have created a neural-network model that can sense depression by analyzing the patient's oral and audio responses. It does so by looking for patterns in the person's responses. Dig a little deeper from MIT's press release.
What is even more intriguing is that it does not need specific questions for evaluation. Regardless of the questions asked, the machine analyses and sources show that the results are pretty accurate.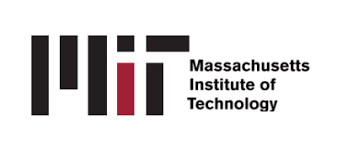 Are you still confused? How does it do it?
Here's what we know so far:
Your day-to-day interactions are holistically evaluated. Based on all of it, a report is made. The researchers say that they fully understand that every patient is unique. Therefore, the thought process behind making this neural model is to focus on the patient's responses to 'context-free' questions. This makes sure that even in cases where the patient is compassionate and alert, the questions don't make them uncomfortable. And this is very critical as every patient's comfort level is a top priority for a more accurate diagnosis.
The project has gained a lot of attention, and the rumor is that it may attract investors. This is a project one of its kind.
What do we think
The Robo-therapist could prove to be a breakthrough in the field of therapy and technology. Even the therapists can use it as an assisting tool. Whether used alone or with some other form of treatment, the technology gives accurate results.
This is just a step that can open many doors in the field of therapy.
Visit again for more updates!