Transportation issue is no more an excuse for voters to avoid the elections. Uber has taken an initiative to resolve transportation issues for voters during the elections.
Uber is offering free rides for the US voters.
Uber is facilitating people of United States in their vote casting for upcoming elections on November 6, 2018.
Voters can now find their polling stations on a single click, thanks to Uber! To avail this opportunity all you have to do is to get your Uber app updated to the latest version, find the polls button and there you go; just a click away from your polling booth's detail.
Also, Uber opened up election campaign offers for political parties, where you can book an existing Uber to offer free rides and promo codes for a drive to the polling stations as a promotion!
Uber's complete support in elections is evident from the fact that Uber is going to host voters registration drives at more than 125 locations in the country!
We are all happy to know that Uber, being considerate as well as generous, would collaborate with some non-profit organizations to provide free rides to special people as well. To maintain an in-line competition, Uber's competitor, Lyft, has announced discounted prices during elections.
Uber's CEO Dara Khosrowshahi mentioned in a blog post:
"Decisions get made by those who show up".
"This Election Day, Uber will be doing what we can to make it easier for people to do just that," he added.
A survey was conducted after the 2016 elections to observe the low voting percentage. The results deduced that the primary reason for low voting percentage was the unavailability of transportation.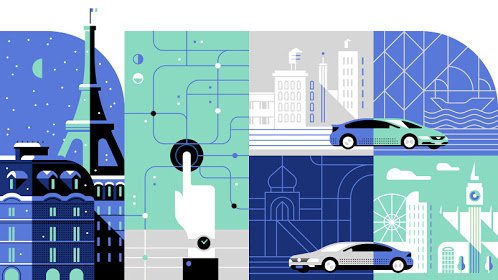 Uber is working hard with non-profit organizations to ensure that maximum people cast their vote in the coming elections. Their major goal is to register maximum voters including riders and drivers before the state's deadline. Additional to free-rides, Uber is also providing discounts and navigation for polling stations to meet their primary goal.
Uber is keenly interested in serving people to help them fulfill their primary responsibility towards the state. Elections are crucial for every democratic state to progress and every vote counts when it comes to achieving that goal.
This initiative by Uber would help all political parties of the United States to get their potential votes during elections. It is heartwarming that brands like Uber come forward to bring a positive change in society.
So you think you can make it to the polling station?