Facebook Messenger has discreetly rolled out dark mode with their latest update, and there's a relatively easy way to enable it.
While this flew under a lot of people's radar, Dark Mode is becoming a popular feature. It helps reduce eye strain, improves readability, and helps conserve battery life in AMOLED displays. Currently, there are only a few apps that actually support native dark mode right out of installation.
If you want to enable dark mode in Facebook Messenger, all you have to do is open any chat window and send the yellow crescent moon emoji ?. This is not to be confused with the other variations of the moon emoji (half moon, moon with a face etc.).
Even though you've sent a message of the moon to someone, you will not enable the feature on their phone, only yours. The recipient of your message might be confused about why you sent them the emoji, but just send a simple explanation in your next text. That will help them enable it too if they want.
Once you send the image, it will rain yellow crescents (see below). Then, you will see a message that you have found the hidden dark mode feature and it can now be enabled in settings.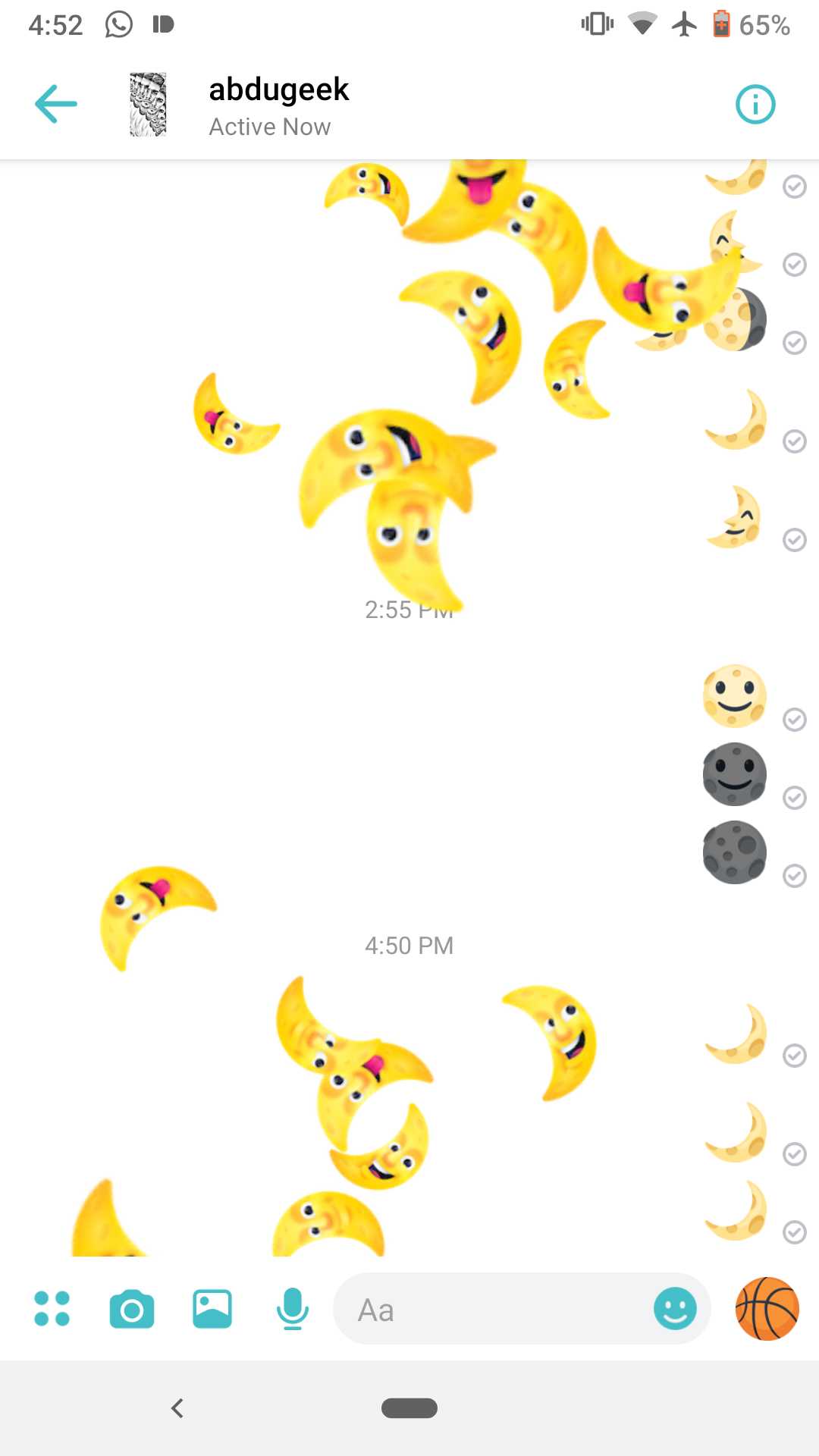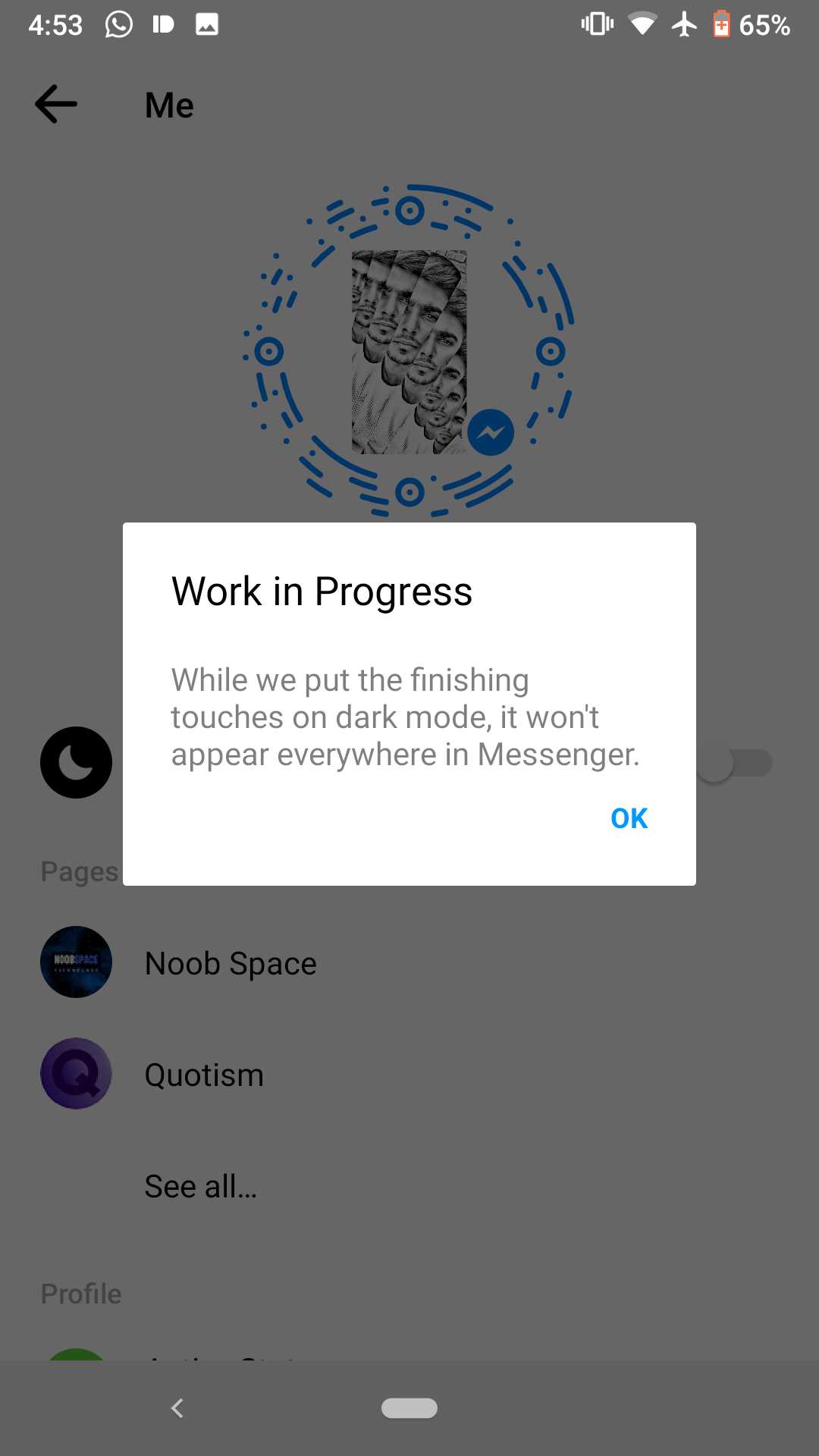 From there, navigate to your profile page where dark mode will be a toggle under your profile name (see below). Simply switch the toggle on and you will be in dark mode instantly.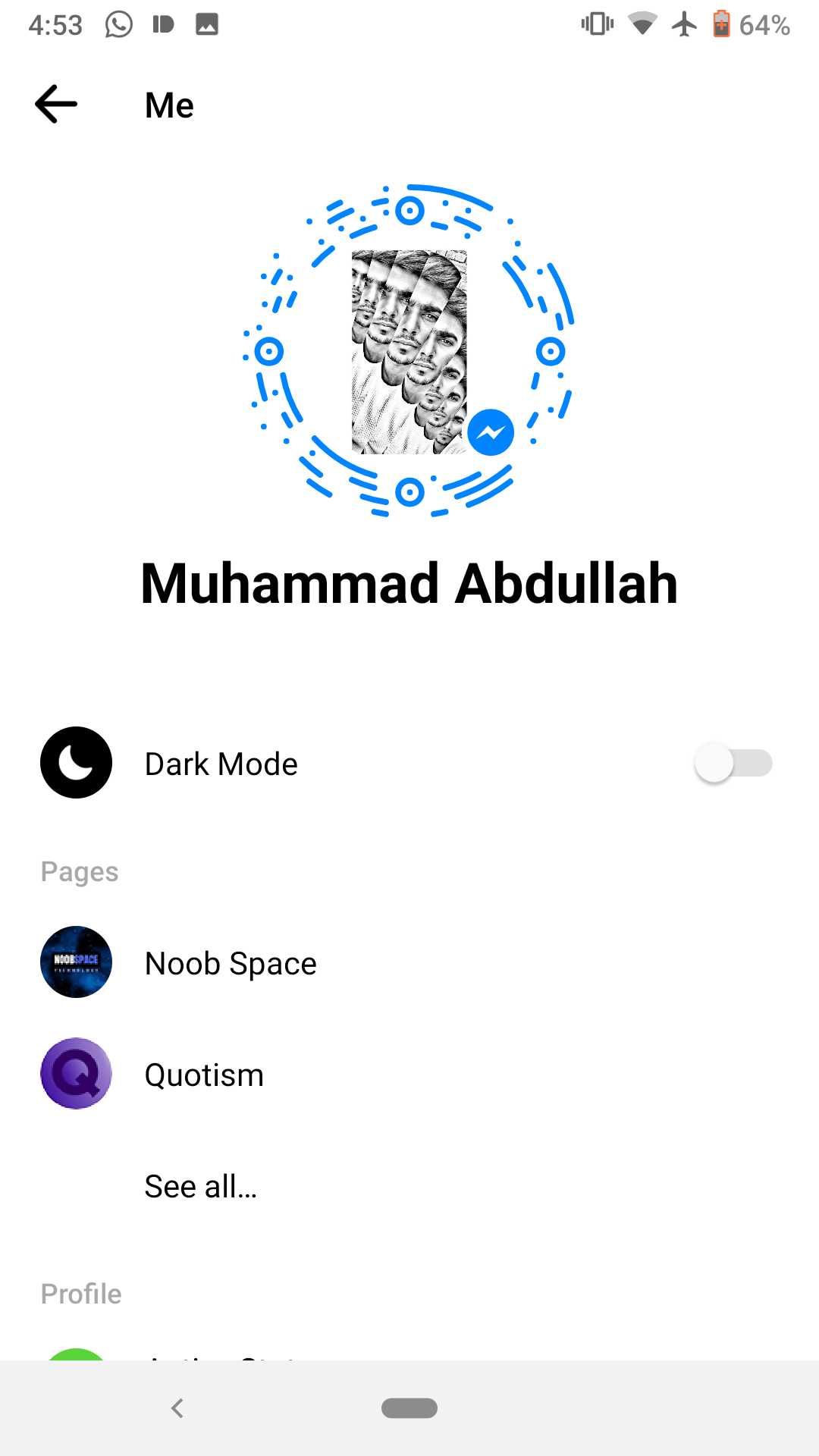 In order to enable this feature, you need to be using the latest version of Facebook Messenger. But it works on both the iOS and the Android version of the app.
Should the above steps not work for you, try the following:
Android Users: Open the Facebook Messenger app in your system settings and choose "Clear App Data." You will be prompted to log in again but this should fix the issue. You can now try sending the moon emoji, and it should be successful.
iOS Users: Delete the app from your home screen and re-download it from the App Store.  Now, open any chat and send the moon emoji. It should be working now.
While WhatsApp also has a dark mode in the pipeline, we do not have a release date for it yet. Considering the amount of time the average user spends on messaging apps, Dark Mode is definitely something that should be a priority for app designers.
Hopefully, 2019 is the year we see Dark Mode become mainstream on smartphones.