In a bold move, Apple has partnered with Samsung to enable iTunes content to be viewable on Samsung Smart TVs. Samsung announced on January 6th that its TVs will be offering access to iTunes shows and movies.
The TVs will give provide access to iTunes libraries via a new "iTunes Movies and TV" app, available to users residing in over 100 countries across the globe. The TVs will also offer AirPlay 2 support in over 190 countries. Samsung revealed that its 2019 Smart TV models will be shipped with the "iTunes Movies and TV" app built-in. The 2018 Smart TV models will get the app via a firmware update.
AirPlay 2 is Apple's proprietary video and audio streaming technology. It allows users to stream content from an Apple device via Wi-Fi or an Ethernet cable. Users can stream from their iPhone, iPad, or Macs. AirPlay 2 offers better audio and video quality compared to Bluetooth because of Wi-Fi's higher bandwidth.
Apple unveiled AirPlay 2 at the World Wide Developer's Conference (WWDC) back in 2017.
AirPlay 2 has a big advantage over its predecessor, AirPlay technology, as it allows users to stream music to multiple audio devices at the same time. Samsung is the first hardware company that Apple has given such access.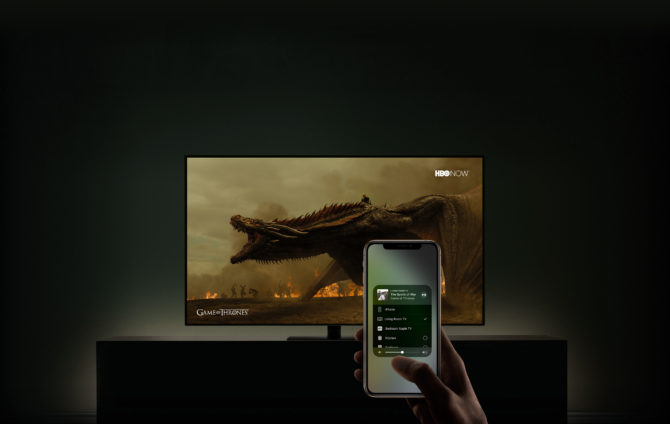 But surprisingly it is not the first time that Apple has given access to its iTunes Library to a third party. iTunes can be also accessed via the third-party Movies Anywhere application. Users can also purchase individual shows and movies via Prime Video, Google Play, Microsoft Movies & TV, and Vudu, among other streaming services.
The Movies Anywhere app can be used on streaming devices such as Apple TV, Fire TV, Roku, and others. The Disney-operated app offers services to Comcast customers as well. Disney intended the app to be a one-stop shop for Disney, Pixar, and Marvel fans.
Apple's "iTunes Movies and TV Shows" app will allow Samsung Smart TV owners to browse through their iTunes collection and buy or rent movies or shows. Users will have access to thousands of media files, including a massive collection of 4K HDR content.
The content will be integrated with the core functionality of Samsung's Smart TVs. Some of the compatible apps include Search (pretty self-explanatory), Bixby (which is Samsung's voice assistant), and Universal Guide.
Universal Guide is an AI-based program that gives users recommendations based on their viewing habits and past viewing experiences. Most users will prefer the AirPlay 2 integration over the "iTunes Movies and TV Shows" app since it will be available on a large selection of Samsung TVs.
AirPlay 2 will be supported on Samsung's QLED 4K and 8K TVs as well as older Samsung UHD and HD TVs. The wireless streaming tech will also work with Samsung's fashion and lifestyle-focused Frame and Serif TV. These TVs look more like canvas paintings or expensive pieces of furniture than a TV screen.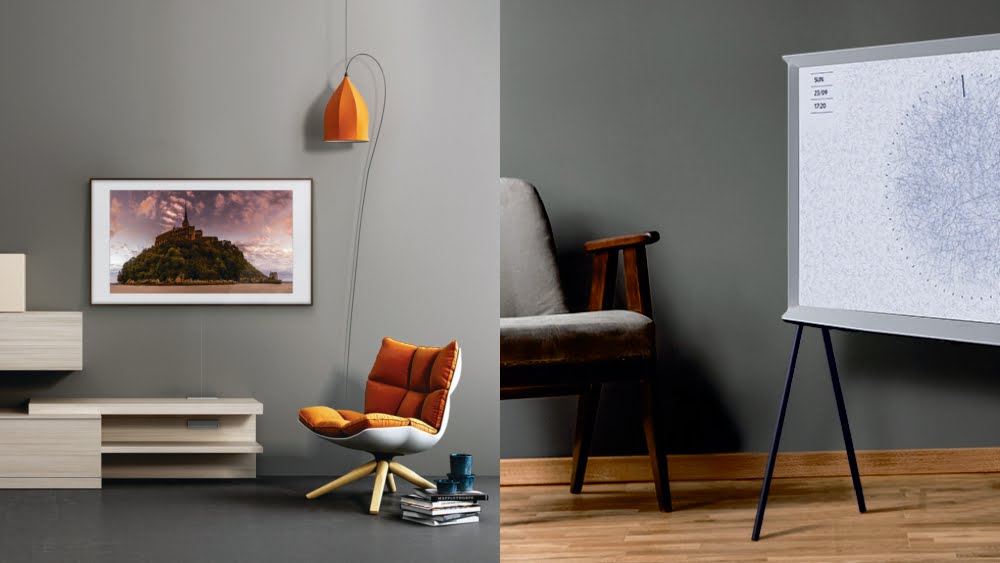 AirPlay 2 availability will be a plus for users who own Apple products and a Samsung TV, as it will allow a seamless connection between the two without having to buy another piece of equipment.
Apple is doing the right thing by looking past its rocky relationship with Samsung. This partnership will do both companies a lot of good, as Apple's and Samsung's fanbases will soon be able to enjoy the other's services without having to compromise brand loyalty.
In addition, Apple is looking to launch its own video streaming platform, akin to Netflix, which will most likely integrate within iTunes. The Silicon Valley giant might be making this move to grab potential customers' attention after a rocky year.
It will be an interesting few months for both Apple and Samsung.
Are you excited to see this new collaboration between tech giants?