Mi 8 Pro launched in the UK last week (8-11-18) along with the company's fitness band, Xiaomi band 3 and Mi Electric Scooter.  We were especially rooting for Mi 8 Pro, to be honest. It is the Chinese manufacturer's latest flagship and looks very promising to many.
So let's find out what Mi 8 Pro has in store for us!
Design and Display
Mi 8 Pro has a 6.2-inch OLED panel which looks surprisingly vibrant. It has a notched screen in the front. Although its overall design borrows a lot of the features from the iPhone XS, the phone still looks as well as feels different.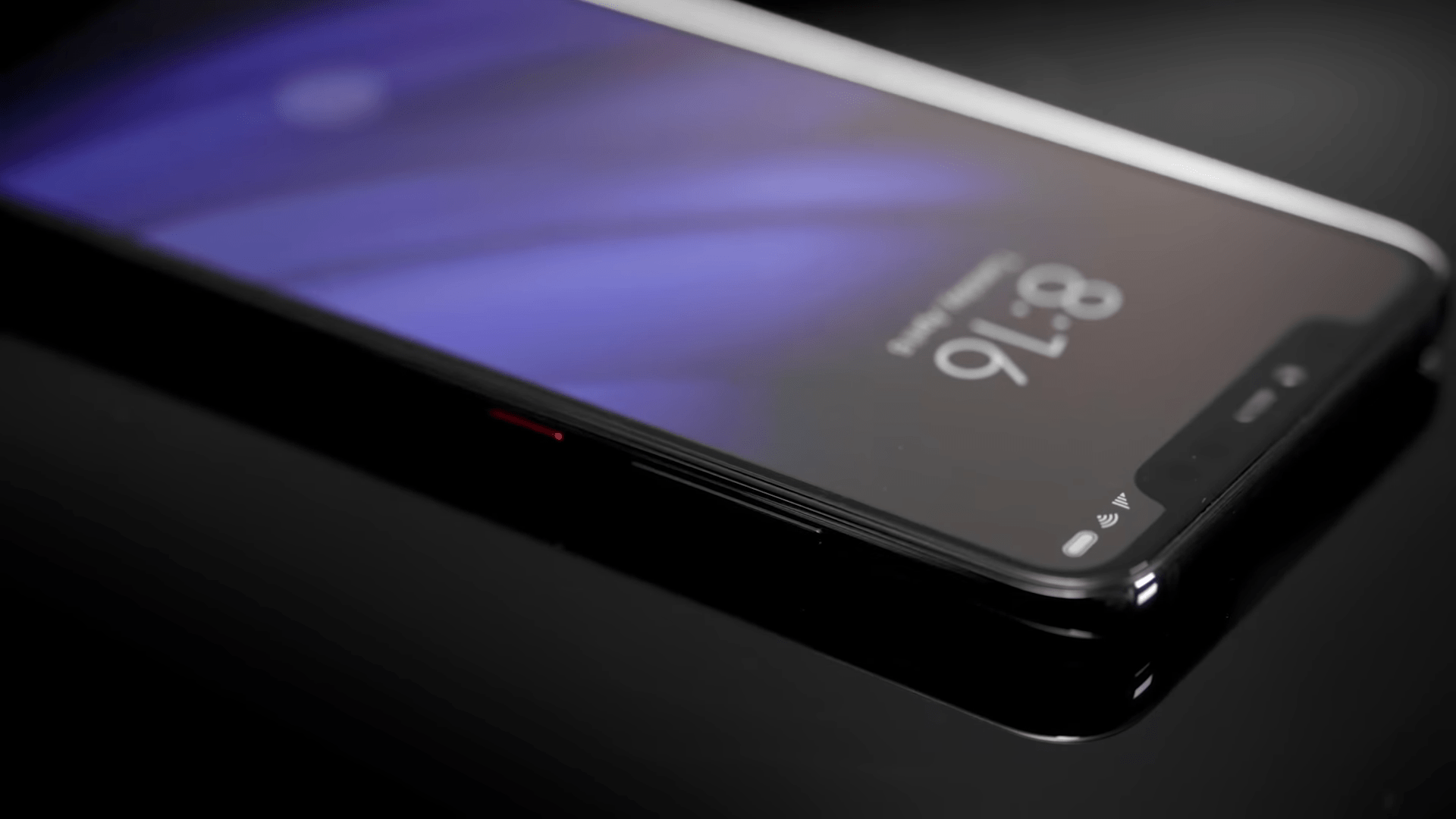 The phone has a transparent back; thought it was the protective designed sticker at the phone's back? Well, the company is experimenting with their flagship phone's design. You can see all the teeny tiny transistor assembly at its back (they are sketched with so much perfection and detailing that it appears as if it's the actual internal parts we can see). If the idea does not sound good in your head, then I suggest you have a look at it first. The ingenuity of the showcase of the internal assembly at the back would only make you go gaga over it, no exaggeration (Okay, it's highly unlikely that you don't like it). The components at the back are also labeled and to our surprise, we read "sincerity, passion" written on one of them. The phone has Gorilla Glass 5 protection, so you don't have to worry about it dropping. But of course, we still suggest you make use of the transparent protective case that comes with the phone.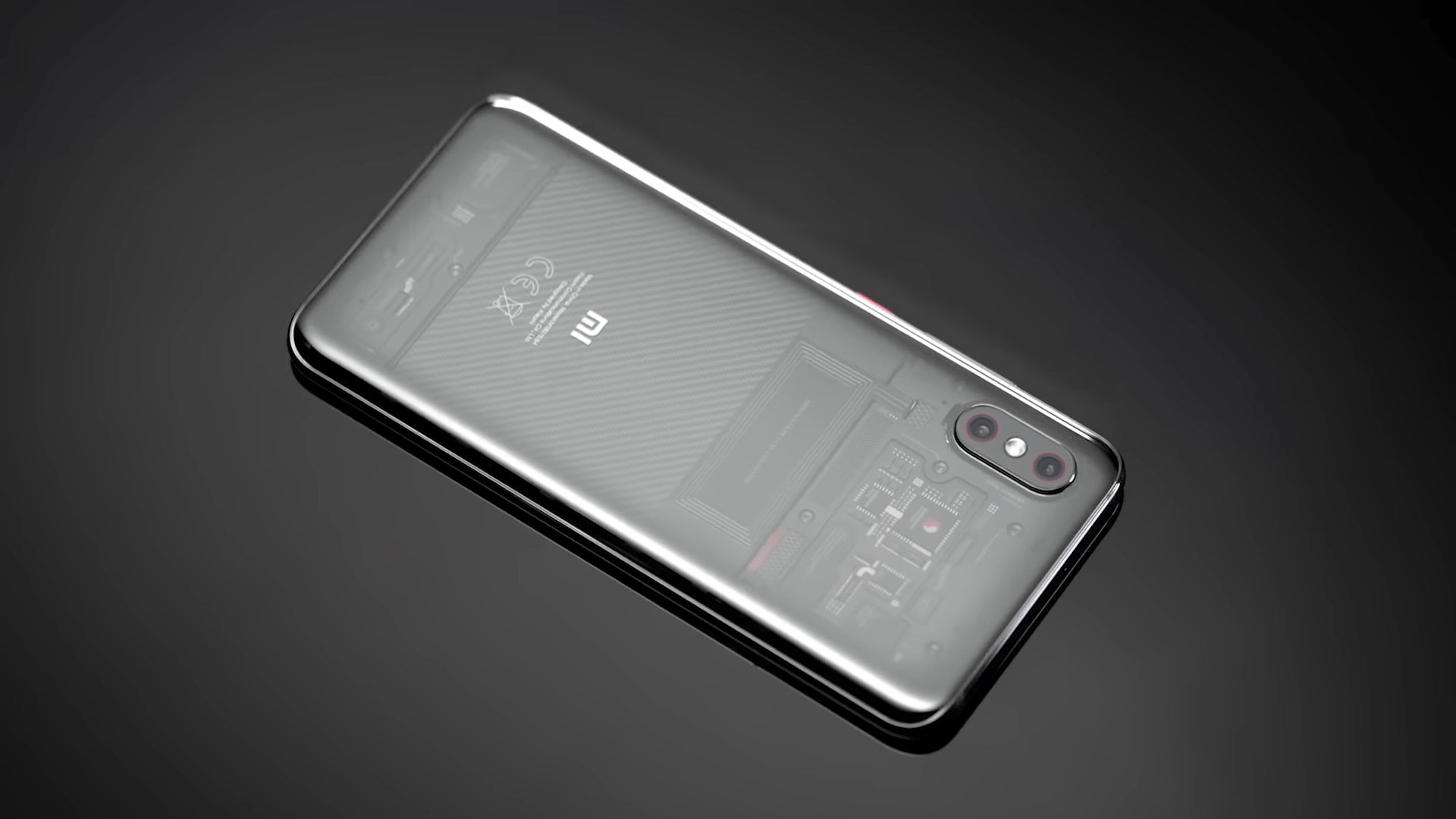 If you want to go by the looks, you'll expect the phone to be a bit heavy. When the technical parts of something are visible, it is but natural to assume that it will be heavy. But surprise surprise, the phone is not heavy at all. It is only 177 g in weight which does not feel like a burden on hands.
Further, the phone has thin bezels with an aspect ratio of 18.7:9. It's super slick with 7.6mm thickness.
Camera
For the rear, we have an Ultralight sensitive AI camera, rear dual lens 12+12MP while the front is a single 20MP lens. Your group selfies just got better with no one fighting over who'd take the selfie; the phone has a group selfie mode that takes cool selfies.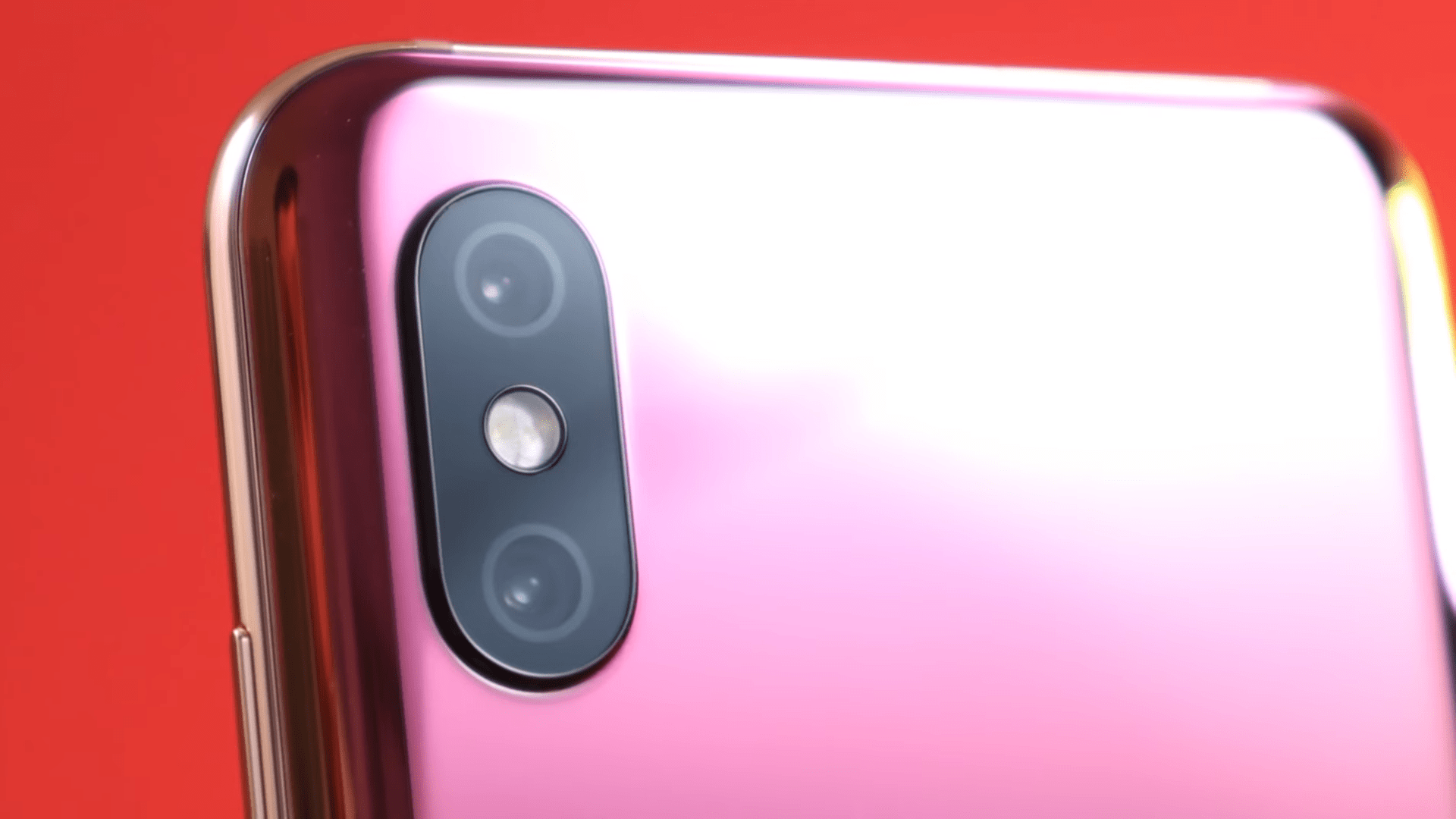 The Ultralight sensitive AI camera configures the camera settings automatically to provide you with a fantastic shot. To complement it, the second lens is equipped with the Bokeh effect that gives that edgy blurred effect in those drool-worthy Insta posts you last saw.
And don't even get me started on its video quality; it offers a 2x optical zoom with four axis OIS. If you're a sucker for cool slow-mos, then Mi 8 Pro's full HD with 240fps is a good deal to take.
Even if you suck at taking pictures, the toggle option can help you take amazing pictures by enhancing the subject. While, you also have the option to control the mode manually by adjusting the aperture, shutter speed, and color balance. So, it is safe to say that the camera has something for every type of person.
But the photos in dim lights are a major disappointment. Not only does the picture quality drops in low-light but the color tone also get seriously affected.  If you compare it with any of the Google Pixel phone, Pixel rules. Pixel phones are known to capture a GOOD  quality image in low-light.
Xiaomi has kept the price of this phone reasonable although the phone offers a camera as competitive as OnePlus 6T.
Battery and Performance
Mi 8 Pro comes with a 3000mAh battery which is not too great. A solid 4000mAh battery would have been better, but then again the phone is not that pricey either.
It supports Quick Charge 4.0 which means you can make the best out of the 3000mAh battery.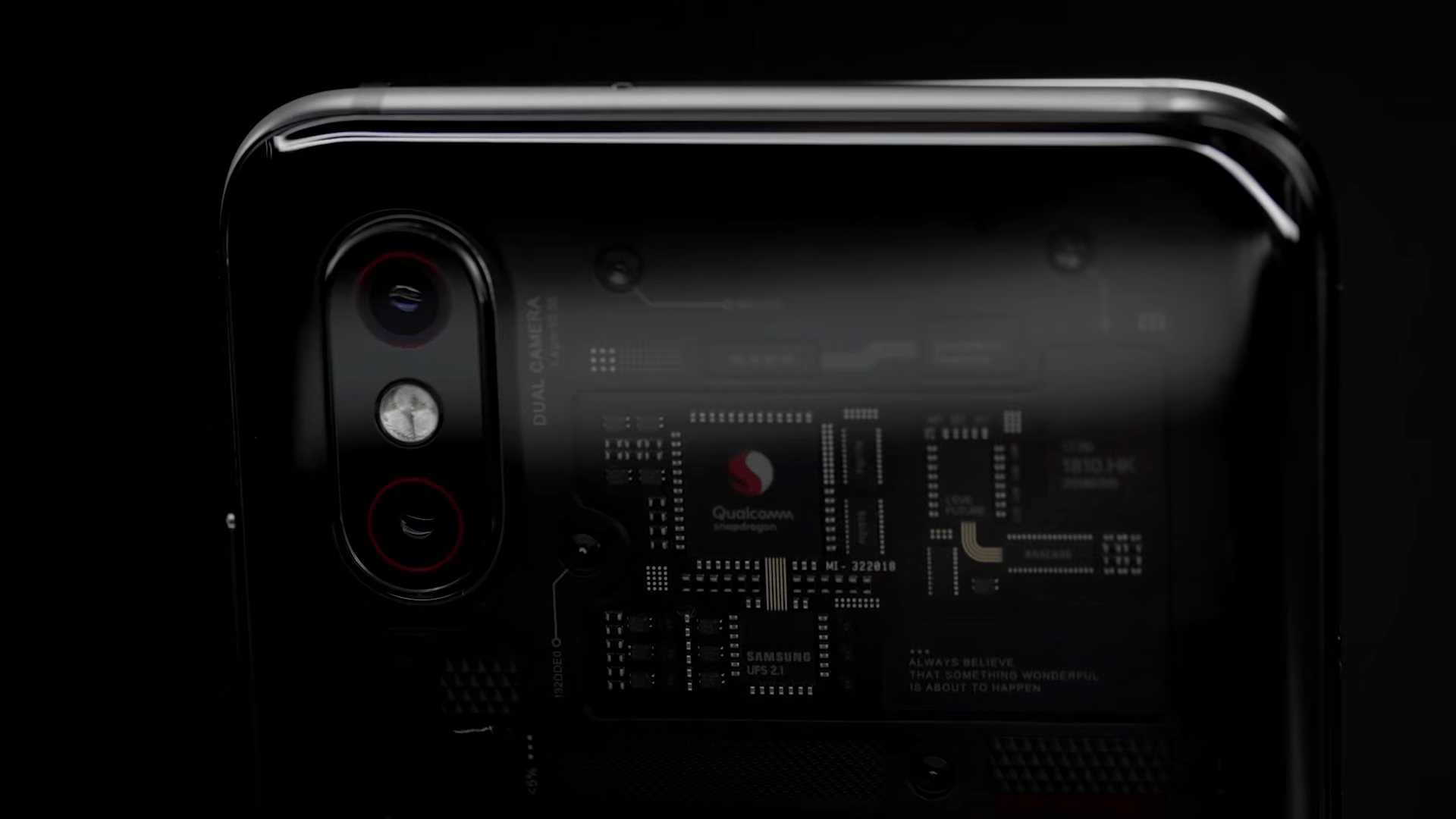 Xiaomi's this phone also uses Qualcomm Snapdragon 845 joined under the hood with an Adreno 630 GPU which complements the kind of battery this phone is equipped with. Overall, you will get a powerful performance.
Here's the good news for the hardcore gamers; you can reply to texts amidst playing a game on your phone while it keeps running in the background.
MIUI
Well, as for the company's Interface, I am not a fan. Just as some people find it hard to set their hands to Huawei and Oppo's Interface, Xiaomi's MIUI is no saint. Samsung's user experience is way better than any of these brands (popular and my personal choice ;)).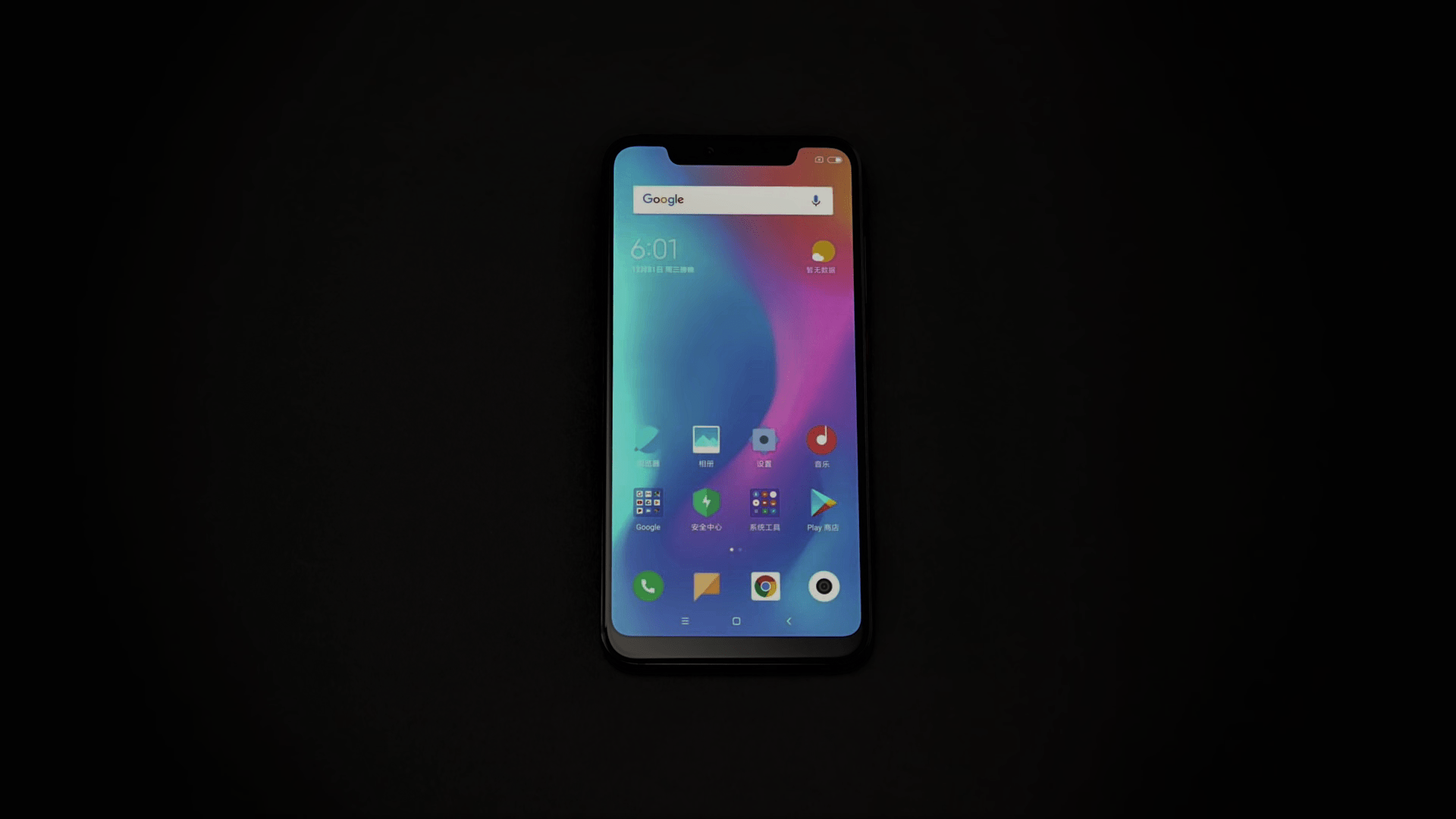 So, for MI 8 Pro, MIUI scores the phone down for me.
Connectivity
Mi 8 Pro has a just another USB port Type-C except that it isn't so ordinary. This port can be used for the audio. So the port is three-in-one; charges, transfers data and connects to the audio.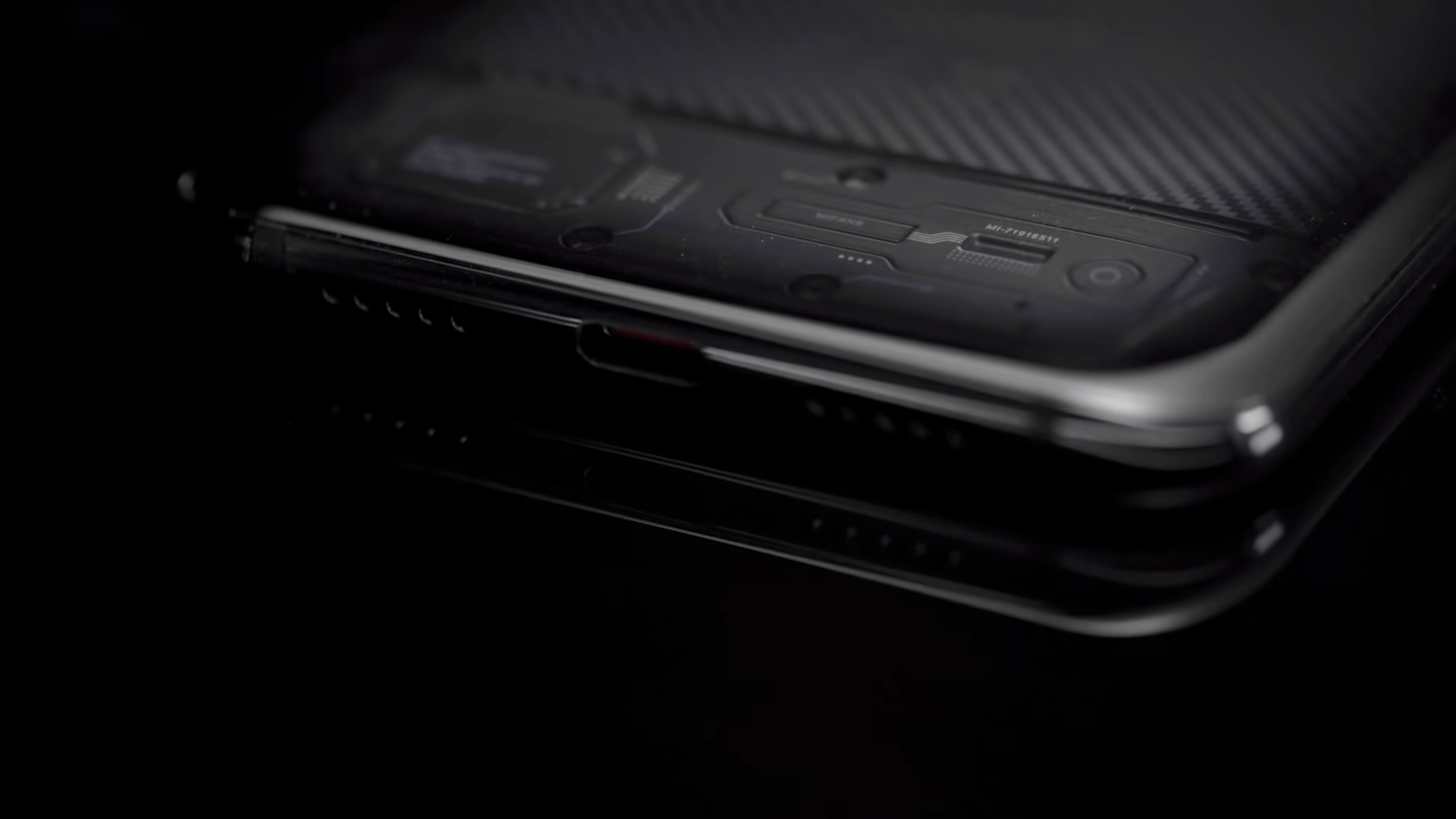 The speakers are present on both the sides of the port. Guess, having speakers at the bottom has become the norm for flagship phones.
What's in the box?
Unboxing your new phone is one of the best feelings in the world. With Mi 8 Pro, you get a clear protective case. Power adapter along with its USB Type-C cable with Type-C to audio cable and a sim eject are among the mandatory items you'll find in Mi 8 Pro box.
Specifications
Display
Super AMOLED 6.21-inch screen, 1080 x 2248 pixels
Camera
Main Camera: 12 MP, HDR, dual pixel PDAF, Dual-LED flash
Front Camera: 20MP, HDR
Chipset
Octa-core Qualcomm Snapdragon 845
Memory
6/8GB RAM, 128 GB Internal Storage
Battery
Non-removable Li-Po 3000mAh battery
Operating System
Android 8.1 (Oreo)
Sensors
The in-display fingerprint sensor, Accelerometer, Gyro, Proximity sensor, Compass, Barometer, Vibration motor, Ambient light sensor
Special Features
Fast Charging, In-Display fingerprint scanner, Transparent back
Bummers
Notch
Colors
Transparent version, Meteorite Black, Twilight Gold
Price
£499 in the UK
Mi 8 Vs. Mi 8 Pro
Interestingly, Mi 8 has a better battery than its Pro edition. There's no modification in the camera, screen size, and processor. However what sets Pro apart from its predecessor is its transparent back and in-display fingerprint. Hence, the higher price.
Since the performance features (battery aside) are practically the same, the only reason I see for anyone to go for Mi 8 Pro is that of its edgy backside. Other than that, even the in-display fingerprint sensor is not something majority would vouch for.
The Price
Mi 8 Pro costs £499 in the UK. Yes, the phone is pricey and if you think it this way; the extra price for in-display fingerprint and transparent back, you might want to look for other options in the same range.
Quick review
Here's how we have summed it up:
Why should you buy it?
Worth the buck
The exquisite transparent back (obviously)
Where should it improve?
Although the camera is not bad, we could really use a camera upgrade for better results in dim lights
A bit more battery, maybe (Mi 8 has 400mAh more which is absurd)?
Final Word
In a nutshell, Xiaomi did take things up a notch with the out-of-this-world transparent back, but that's all, really. No camera upgrade and the battery is even 400mAh lesser. So, if you have a thing for edgy phones, then Xiaomi Mi 8 Pro seems just right.
To each their own, I would not rate the company's latest flagship has a marvel because for me it's the solid battery and camera that seals the deal when looking for upgrades.
Did our review help? Do let us know what you think in the comments section below!