Time to use my keyboard and mouse on my PS4, wait, I don't own one.
Hello, gamers! Ever wanted to use a keyboard and a mouse in Killzone? ConsoleTuner's Titan One lets you use your Xbox One controller in your PS4, your Dualshock 4 in your Xbox One, your Xbox 360 controller in your PS4, and many more configurations are available.
The Titan One is a little plug-and-play device which supports PS3, PS4, Xbox 360, Xbox One and PC which means that you can use any of the combos from the platforms mentioned above. So to put it simply, you can use a keyboard/mouse with any of the supported consoles, use a DS4 on any of the consoles and everything that you can think of.
I know a lot of people who think that the Xbox 360 controller is better than the DS3. Below is the full list which will help you if you need full details about the Titan One.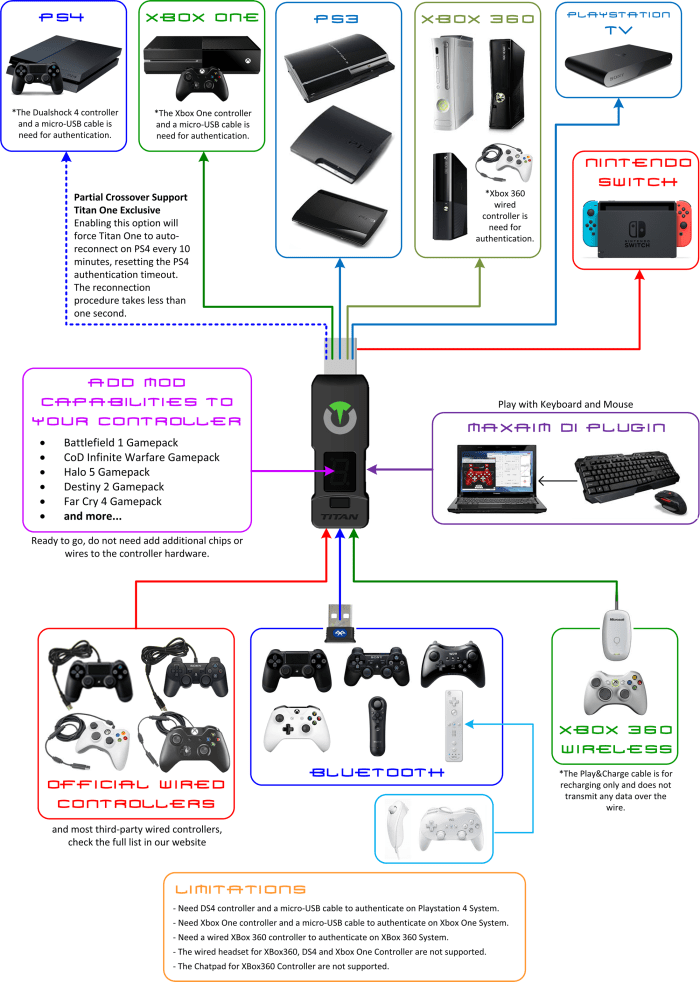 You can get more information on Tuner One on the official website.
I tried making it as short as possible as even I hate those big articles. So I will catch up to you all later. Subscribe us for more updates.