Are you worrying much about Android battery life? Does it keep draining when you need it the most? Well, then, something is not right on your phone. Probably some apps are messing everything up, or maybe you need to change some system settings to get that new phone feeling back.
It is 2023 's complete guide to saving and improving the battery life of your Android smartphone. With these Battery saving tips, you can save and improve battery life on Android.
Let's start without wasting your battery life while you are browsing.
How to Save Battery on Android?
What to Change?
Before we start, I divided this guide into two parts, one is where you can change settings to keep your Android phone up & running, and the other is where you can avoid some things to save the battery life of your Android phone.
Remember that these settings options might be different from your phones. While writing this guide, I used my phone as a subject running on Stock Android Pie. You can find relevant settings in your phone's settings. Let's dig in.
You have to change some settings to stop apps & systems from using a lot of battery life. Here are the settings you might want to look at again to keep battery usage healthy.
Display Sleep Time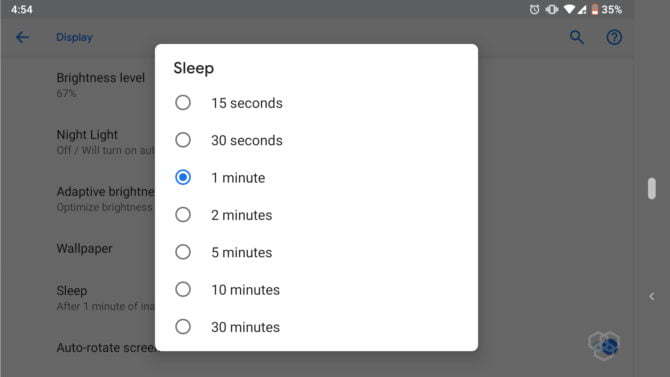 Screen time takes most of your Android battery when you look at your everyday usage. The display is using the Battery when it's ON. You can limit the screen time to the lowest and most appropriate. For me, sleep time of 1 minute is fine, so more than 1 minute will leave your display ON when you are not using it and end up draining the Battery.
Navigate to Settings > Display > Advanced > Sleep and select less time.
Notification Settings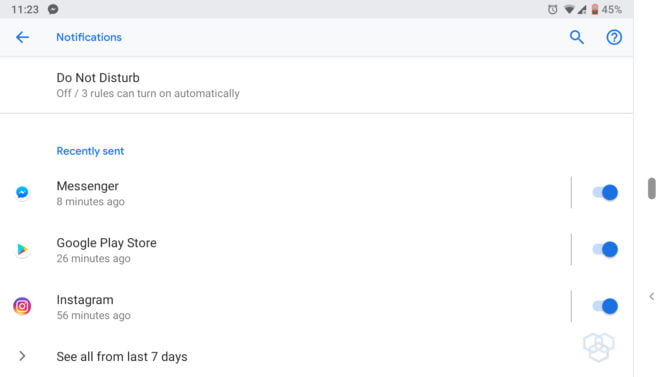 Notifications are also a big reason for consuming Battery. Your phone will ring whenever a notification is received, and the display will turn ON and drain the Battery. Many apps are on your phone, and plenty of apps keep sending you notifications and waking screens. It means a lot of battery usage even though you don't want that app to send notifications.
Here's a quick solution, long press the notification, and you will see options, select app info and turn off notifications for that app. If you accidentally swiped away that notification, go to manage notification in Android settings and manage from there. (Recent notifications are only available in Android P). Navigate to Settings > App & notifications > Notifications.
Screen Brightness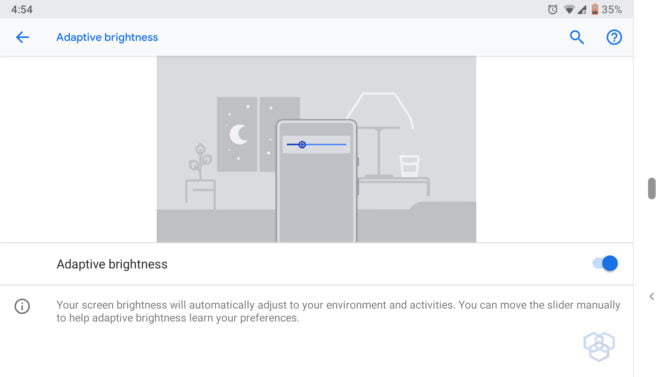 You'll always find screen brightness at the top of the usage list regarding battery consumption. The screen uses a lot of Battery. Too much brightness and your screen will suck the battery life out of your phone. So, choosing adaptive screen brightness or limiting the brightness to a reasonable level can save your Battery on your Android phone.
Navigate to Settings > Display > Adaptive brightness and turn ON adaptive brightness.
Adaptive Battery Mode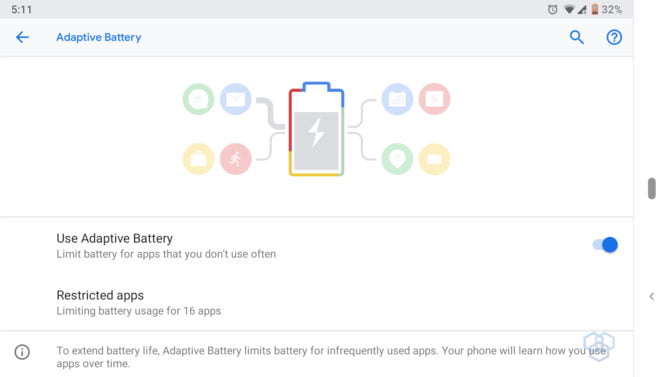 The introduction of the Doze mode in Android Marshmallow was the first step by Google to improve the battery life of every Android smartphone. With every API level, Google updated the feature with more features, and now it's known as Adaptive Battery mode in Android Pie.
Adaptive Battery is one of the most special and main features of Android Pie. With an adaptive Battery, the CPU uses 5% less than usual. How does it work? The adaptive battery feature adapts to your usage pattern and learns from your behavior of using apps. It purges the apps you use less and keeps the ones you use the most in the memory.
Battery Saving Mode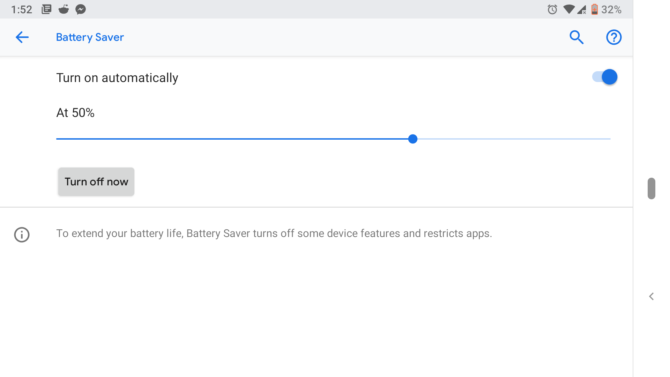 It is the most effective of all. I use my phone in battery saving mode, and my Battery never disappoints me. Especially in Android Pie 9.0, this feature works so well. What's the magic of this mode?
Battery saving mode on Android limits all notifications, screen brightness, background processes, data consumption, and whatnot. It also reduces the phone's performance, but it's barely noticeable unless you are playing a game or running many apps simultaneously. I'm not a multi-tasker, so it helps me a lot.
Limit Background Services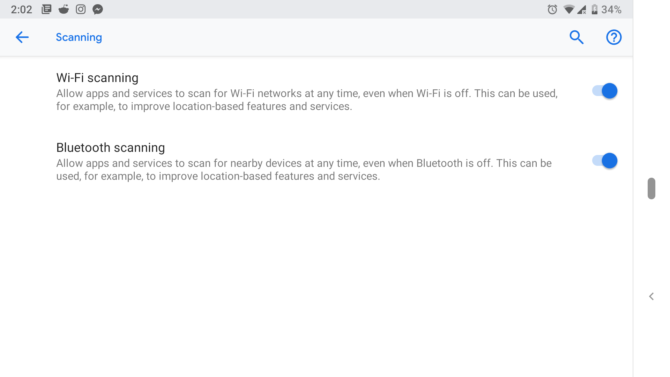 With adaptive Battery and optimization, the system will take care of background app activity by keeping the apps you use the most in the memory.
But I have a suggestion for you here. Let's say you use Facebook more; the adaptive battery feature will learn that you use Facebook more often. We all know that Facebook, WhatsApp, and Snapchat use a lot of Battery and keep using it in the background.
So, I tried limited background data and app activity, and now my battery life is a lot better than before. You can manually limit the app's data usage from the "Data Usage" settings and "App activity" from the App info section of the particular app. It works like a charm. Also, turn off Wi-Fi scanning, NFC, and Bluetooth to save some juice.
Location and Wireless Activity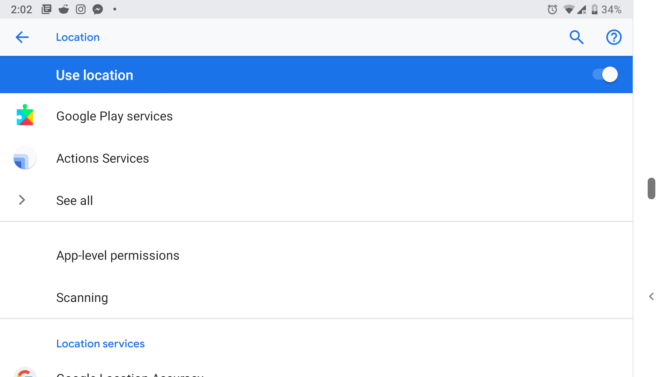 Location is also one of the Battery hungry features you should take care of to save battery life. As we can control permissions in Android OS, you can check which app uses location more than others in the background. If it's not Maps, you can turn off location access for that app and save your Battery.
Most of the time, apps like G-Maps and fitness tracking apps use the Battery in the background. The problem is GPS & location services drain too much data. Keep these settings off, and your battery usage will decrease with time.
Turn on Battery Optimization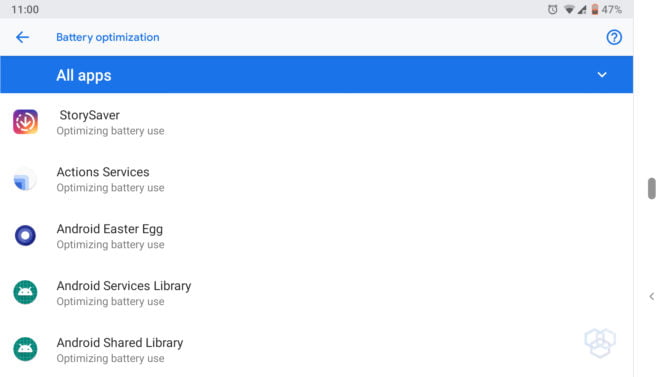 With the release of Android Marshmallow, doze mode and battery optimization for apps was a great start. You can turn on battery optimization for all the apps so they don't drain your phone's juice. Just go to settings and search for battery optimization.
Navigate to Apps & notifications > Special app access > Battery optimization and turn on battery optimization.
What to Avoid?
You have read all Battery saving tips for changing and saving Batteries on your Android phone. Here are the things you should avoid to save Battery and improve battery life.
Don't Charge too Much.
Charging a phone 100% means you just completed one cycle of the Battery. An average smartphone comes with 500 to 600 battery cycles; after these cycles, the Battery starts wearing off. So, to save Battery, don't charge it 100% all the time. It reduces battery life. Also, make sure that you keep charging your phone between 50% to 30% of Battery, don't wait till your Battery falls under 20%. It's not healthy for Battery. Keep the balance and charge it often.
Avoid Extreme Temperatures
Charging your phone at extreme temperature or using it can reduce battery life. It doesn't just cut your battery life; it's hazardous and not recommended. Excessive heat can make a battery explode. Remember the Note 7 debacle? The Battery acted like a bomb when the phone overheated, halting Galaxy Note 7 sales.
Battery-boosting Apps
You might think that Battery boosting apps save battery life for you. Instead, they are consuming Battery and running Ads to worsen it. They kill apps in the background and keep running their services to pretend that these apps are saving you some juice. Don't fall into the trap of battery-boosting apps; why it's a trap? Well, they'll show you a very healthy battery and show your weekly report of "everything is fine," even if your phone battery needs replacement. So, you can see yourself.
Task Killers
Task killers are battery drainers. It is not wrong to use a task killer that kills unwanted programs running in the background, but an app that runs in the background to show you Ads and keep an eye on the apps you are using is a nightmare.
Phones are becoming incredibly smart with every passing year. Software updates are bringing features that involve AI and machine learning. Now, operating systems know what to keep and what to kill. So, installing an app killer that destroys even the programs you usually need is useless.
If you kill an app you use the most, every time you load, that app will take more Battery. In other cases, the OS loads the app without completely reloading it. So, avoid task killers, or if you are really into killing apps, Greenify is the app I will suggest. It works very well without root and efficiently hibernates apps in the background. It's such a treat for Android phones. Give it a try, and if you want to try great apps and features without much work, you can read this post of cool Android tricks without having to root your phone.
Clearing the Recent Apps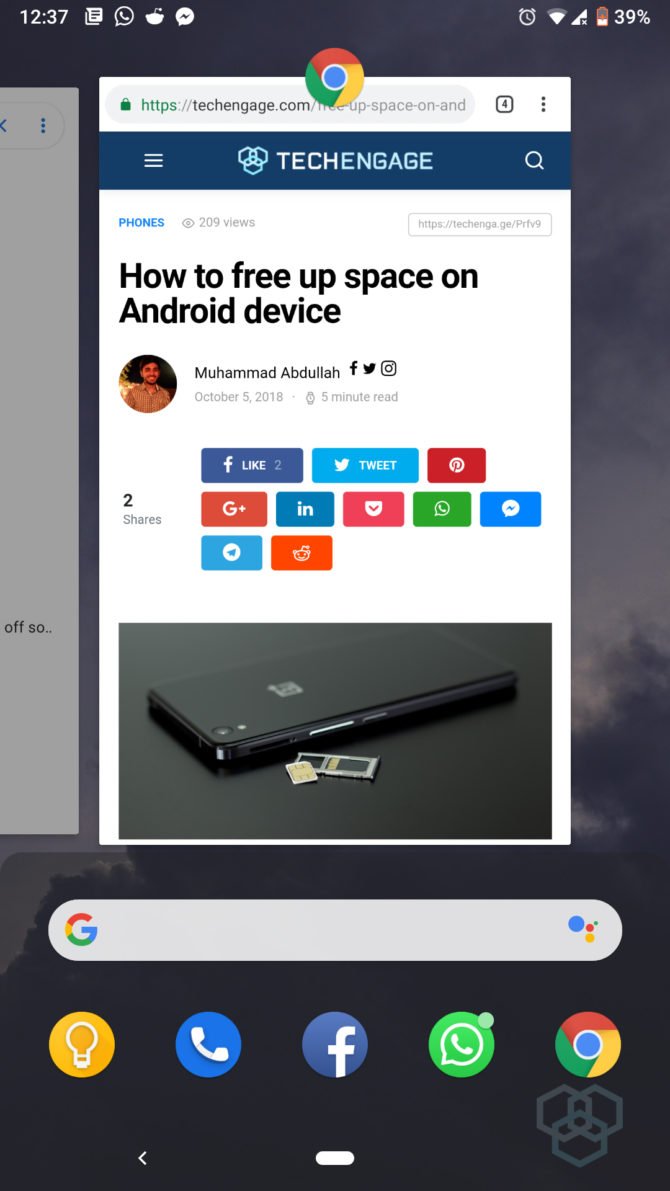 You might think clearing recent apps will save you much battery life, but that is untrue. An unwanted app might save you some RAM, but if you remove an app, the next time, it will reload again and take much more Battery. So, don't remove the apps you use the most from your recent app list today; operating systems are smart enough to figure out what to keep in memory and what to kill.
Also Read: Secure Android Phone with These Android Security Tips
Bonus Tips
Keep an Eye on Battery Usage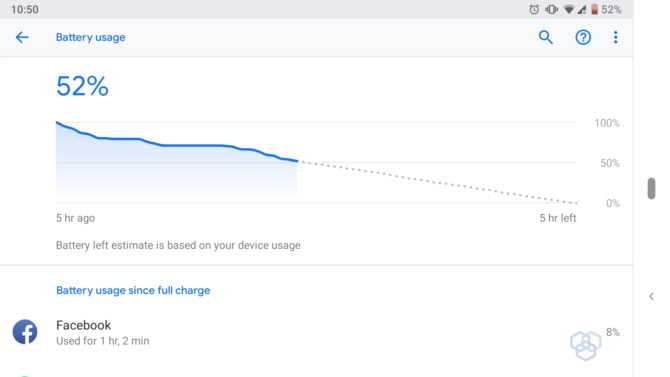 Keep an eye on your battery usage; sometimes, apps use too much Battery. Sometimes apps keep running in the background without our knowledge and drain battery life. The apps can use location and GPS simultaneously, and you will end up with insufficient battery juice. So, keep an eye on your battery usage in the settings.
Navigate to Settings > Battery > Three Dot menu (upper right corner in Android Pie) > Battery Usage to see battery usage.
Use Digital Wellbeing (BETA)
In Android Pie, Google introduced beta features that phones can get using Digital Wellbeing app. It is available on Google Play. You can sign up for the beta and use it in your Android phone's settings. The app dashboard looks like this: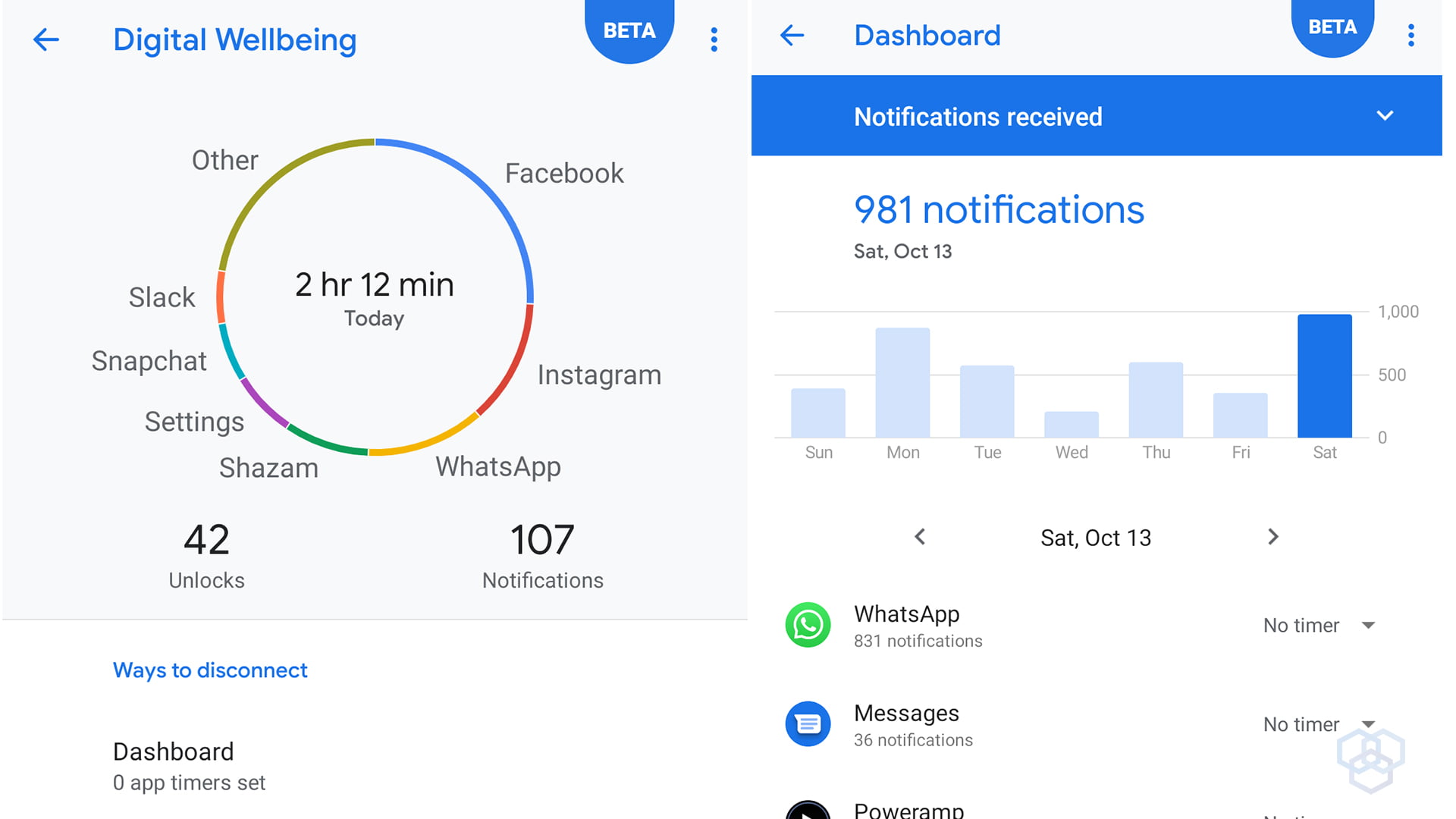 So, how come this app can save your Battery? You can have an in-depth overview of which apps take more time than others. Also, you get to know which apps send more notifications and drain your Battery. With the Digital Wellbeing app, you can track your usage and limit screen time. You can sign up for the beta here.
Greenify Everything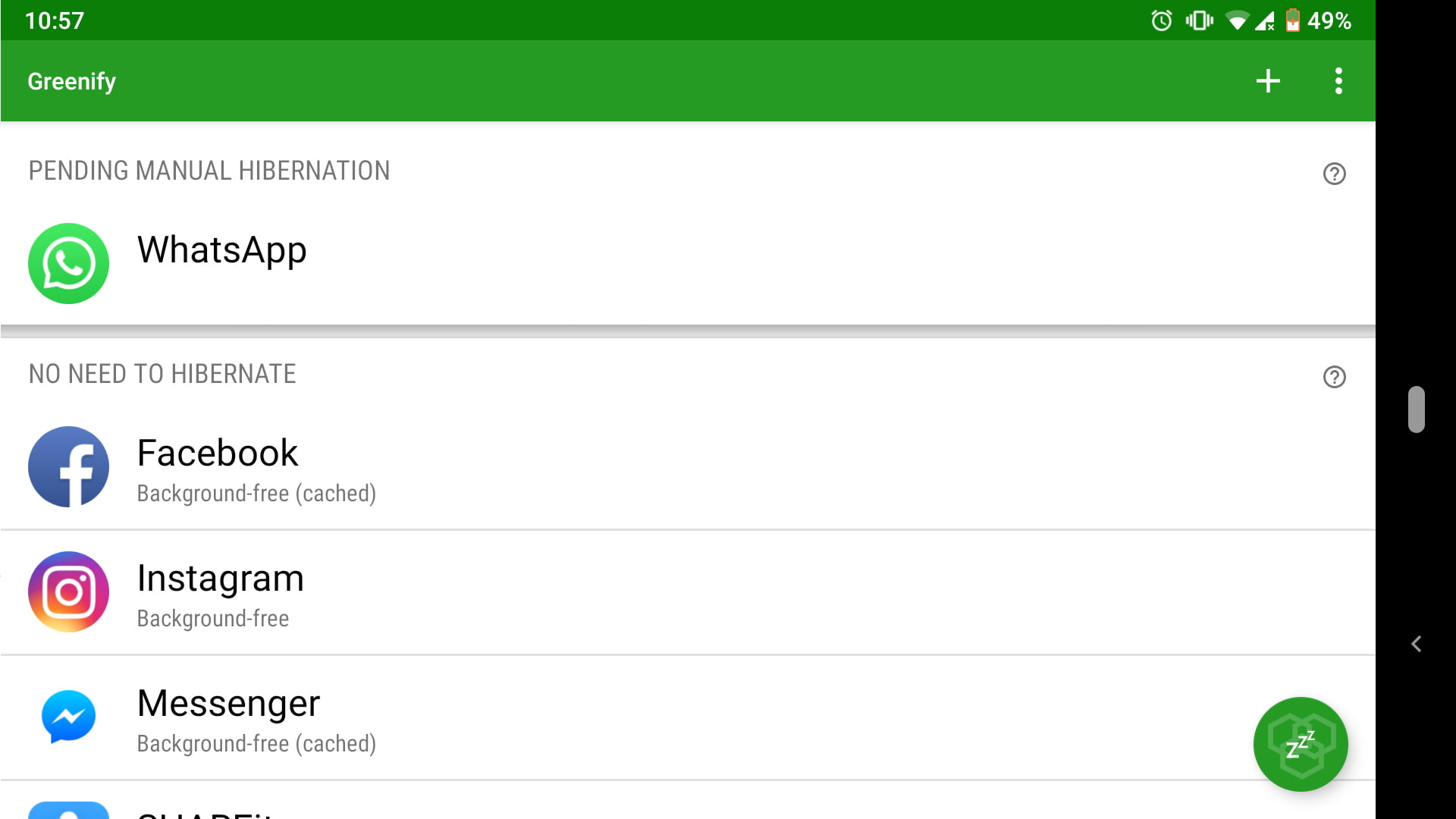 As mentioned above, avoid battery saving and boosting apps at all costs. This app is a special one that can help you in saving your phone's Battery. You can install Greenify from Google Play and use it to hibernate apps.
So, this was a comprehensive guide to saving battery life on Android phones. You can follow these tips and save the battery life of your phone.
If I missed something, let me know in the comments.