More people are worried about privacy than last year. According to McAfee's survey, 52% of people out of 6,400 are unsure how to secure their connected devices. Mobile security is crucial nowadays. We store much sensitive information on our phones, and it is critical to protect it as much as we can. Information about finance, business, private chats, appointments, family photos, personal data, and much more is on our devices. Any breach is enough to harm us in any way. To be safe, you have to keep your Android phone guarded. Keep your Android phone secure from hackers; here are the best android security tips in easy steps to make sure that your Android phone is secure.
Android Phone Security Tips
Use a Secure Lock Screen
After getting a new Android phone, make sure you use a secure Lock Screen. Android allows you to unlock your phone with Swipe (which is NOT safe), Pattern (not so reliable), PIN (somewhat secure), Password (protected), and Fingerprint/FaceID (Secure).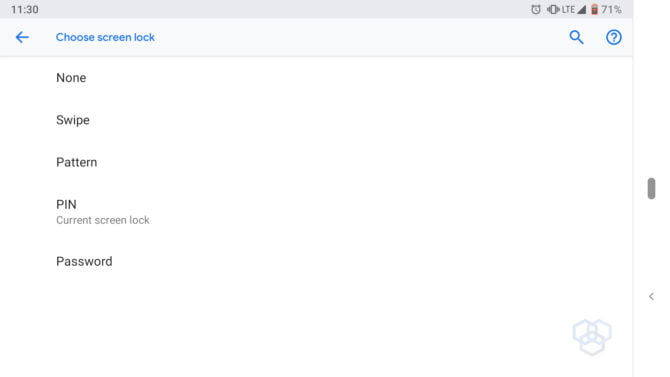 Now, as you can see, I've mentioned these methods of unlocking the android phone, but not all of them are secure enough. Swipe is just a lock screen with no protection; anyone can unlock and get into your phone, so NOT RECOMMENDED.
A pattern is also not so secure. Someone can see you unlocking your phone and can guess or remember it (unless you've turned off the patterned trail). So, I won't recommend it. A PIN is somewhat secure, but just like a pattern, people can easily guess it or can tell what PIN you are putting in your phone by just seeing it making it less secure.
A password is the most reliable of all. You can type anything complicated or something that you remember, and nobody gets a hint to unlock your phone. Today, almost every smartphone comes with a fingerprint sensor, so you can add up to five fingers that you usually use to unlock your phone and make it more secure.
Use Two-Factor Authentication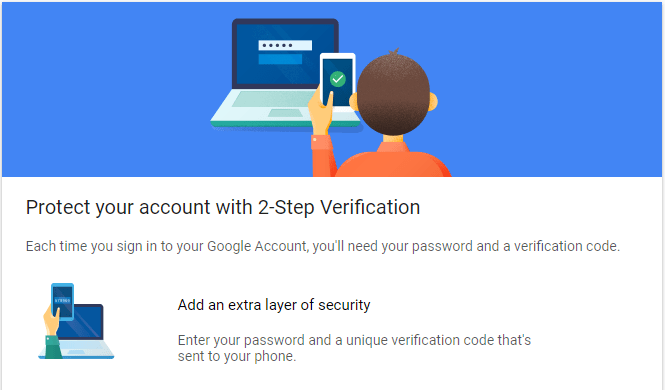 Two-factor authentication is the best way to secure your android phone. I would recommend that one turn on 2FA (Two-factor authentication) on all platforms, including social media and other internet accounts. It makes your devices and accounts more secure than they ever could be.
It would be best if you enabled 2FA on your Google account to make an android phone secure. If your Google account has 2FA turned on, you'll receive a code every time you sign in somewhere. If you notice any suspicious activity, you can always know and act according to the situation. Why is it important? Well, your Google Account stores all of your information from different devices, from your location history to everything Google knows about you. The more Google services you use, the more data you have in your Google account. So, it's important to take steps and protect your Google account first.
If you haven't already turned on 2FA, enable it by navigating to My Account > 2-Step Verification and choose an option even it's a simple text message authentication. You can also try other ways of 2FA.
Do security check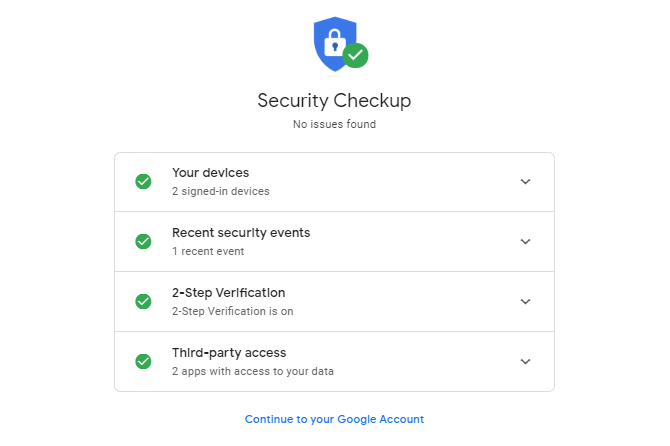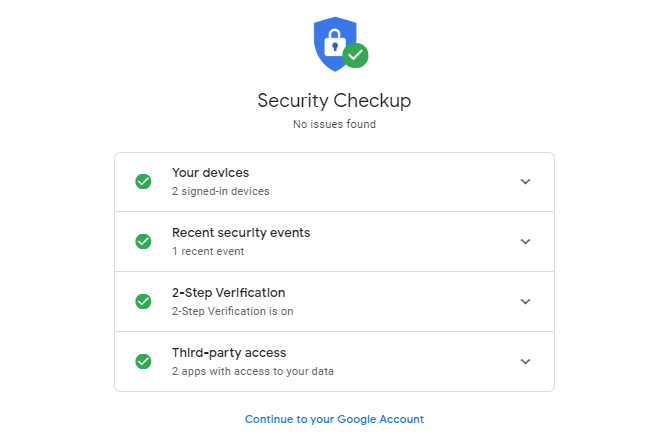 If you are done with enabling 2FA on your Google account, do a security check here while roaming in the accounts setting. Ensure your recovery phone number and e-mail are up to date, so you don't lose access to your account if you don't remember the password. Also, check the security events when Google noticed that the sign-in attempt was suspicious. Remove unnecessary devices that you no longer use; Google will automatically log you out of them.
Turn on Find My Phone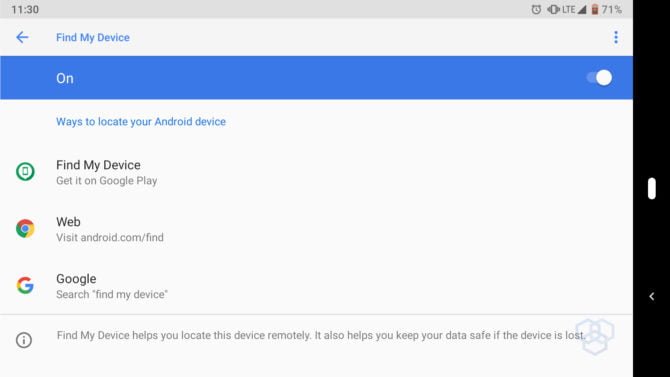 Turn on, find my phone if you haven't already. There are two useful reasons for that. First, you placed your phone somewhere in your house and forgot where it is. Now what? Follow the steps below.
Open your laptop or any device with access to the internet.
Log in to your Google account and search "Find my phone" on Google.
Press the "Ring your phone" button; you'll hear your phone ringing.
Please find it in your house easily.
That's in case if your phone is in the house and it's safe. What if someone steals it and is taking it away? You can also track the location of your phone with this feature. Here are the features you can take advantage of by turning on Find my Phone
Lock and erase your phone remotely.
Track location of your phone on GMaps
Ring and find your phone to see if it's somewhere near you.
Show a pop up of an emergency message.
Pop up your contact information on the phone
Remember, you will only be able to do this if your account is running on the phone, too, and the internet is "turned ON" on the device. Otherwise, it won't help. So, make sure to turn on the "Find my Phone" feature. You can access find my phone on the web here.
Enable Encryption
Not so long ago, there was no option of "Encryption" on Android phones. Now, all Android phones are encrypted by default. It means that all of your data is encrypted on the device and is secure. If you own an old Android phone, you should upgrade your phone, or look in your phone settings for the "Enable Encryption" option and turn it on.
Don't Install Apps from Unknown Sources.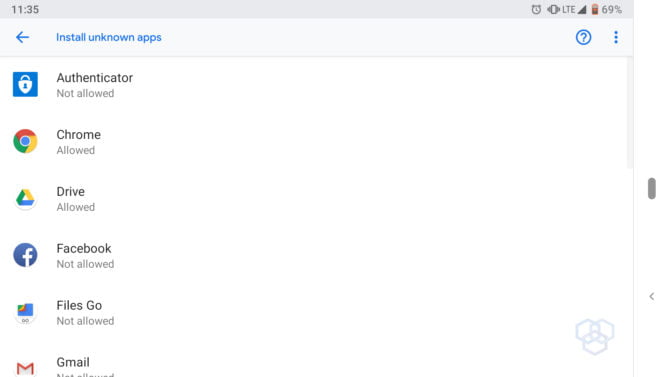 If you go to developer options settings, you'll find the "Unknown Sources" option in there. The option enables the user to install applications from third-party vendors with the help of an APK. You can download the APK, and the Android OS lets you install the app. If that option is turned off, Android won't let you run the APK file, and you won't be able to install the app.
It is recommended that you turn that option off for your safety. Malware uses this option to slide into your phone. So, if it's essential to install an app or a developer and test your app, you can turn it on and make sure the apps you install are secure. Otherwise, please turn it off.
Google Play also checks if the apps installed on the system are secure and detects malicious apps. You can manage the settings. It is recommended to keep it that way.
Turn on Auto Security Updates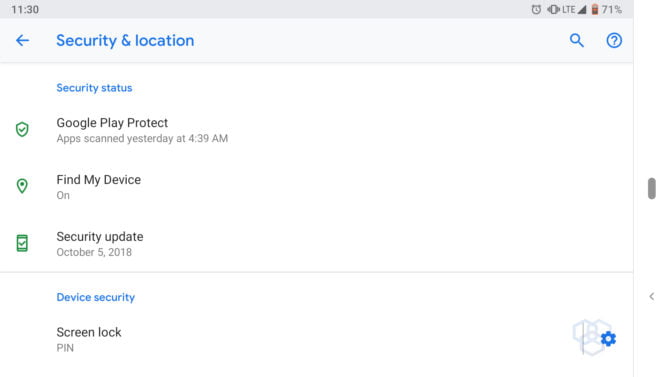 Security updates are very crucial, and one should never turn them off. Different Android phone vendors offer monthly security updates for their phones in which they fix security loopholes and keep the user's device safe from any attacks. Turn on security updates if you haven't. Your phone may come with security updates turned on by default, but checking again will not cost you anything.
Keep your Phone Up to Date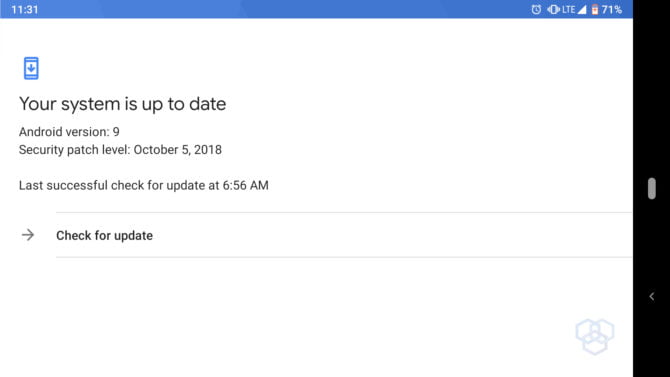 Updates are no longer annoying, and they won't make your phone slow. Keeping your phone up to date means that all the apps are up to date and the OS you are running is the latest. If you still feel like you shouldn't update your apps or phone, read the update description; if they've fixed a critical security bug in the app or phone OS update, go for it. Otherwise, you can select if you need new features or not mentioned in their update description.
So, these were eight easy ways to secure Android Phones from hackers, intruders, and phone spies.
Make sure that you follow these steps to keep your Android phone secure.
Do you have any other tips to share? Let us know in the comments below!
Also Read: 12 Cool Android tricks without having to Root your Phone