If you are currently sharing Netflix with friends and family, it's time to ask them to get their own subscription (or to purchase one for yourself if you are using someone's account).
In 2023, Netflix, one of the top streaming services, will be more strictly enforcing its password sharing policy for users who violate the rules.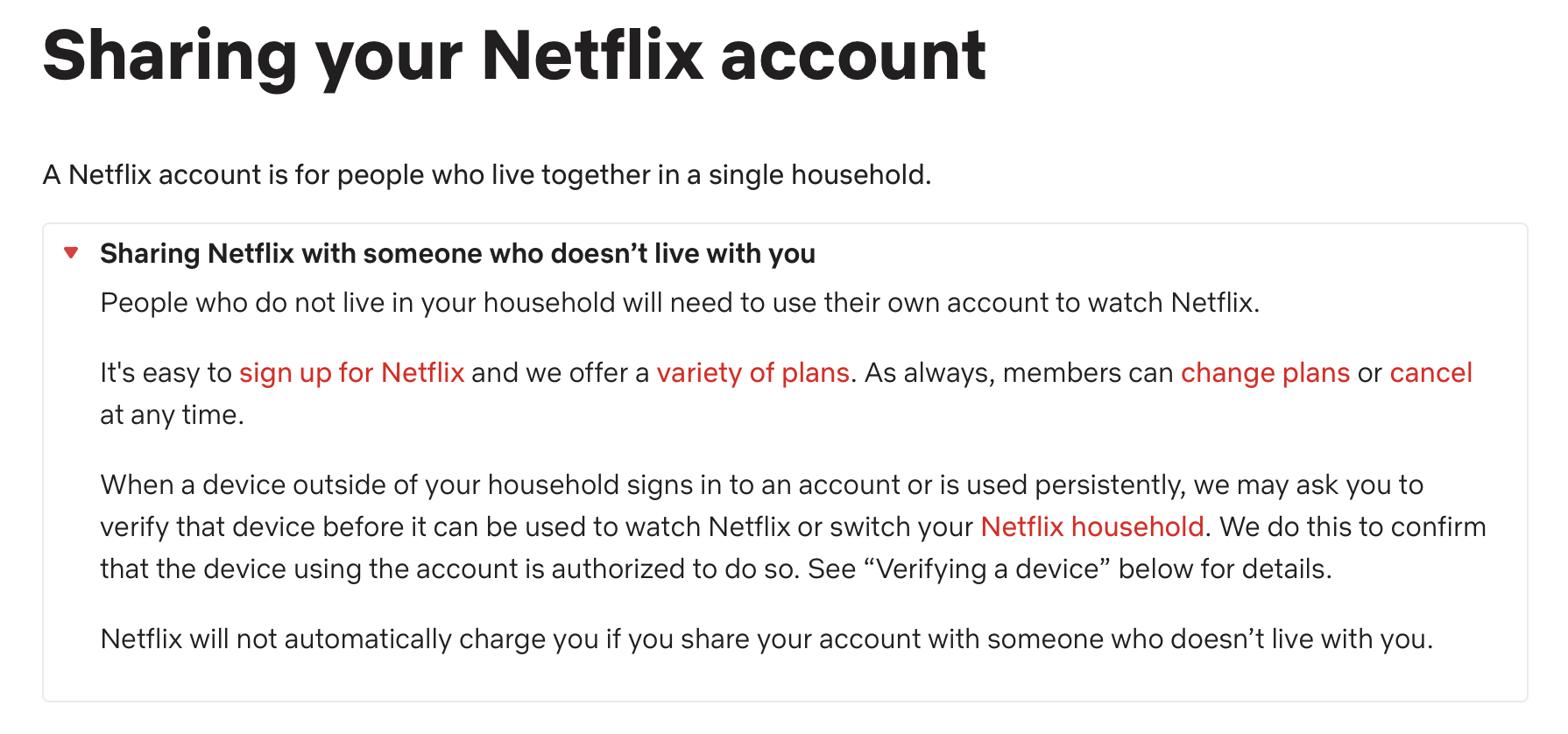 In updated terms of service, Netflix mentions:
"The Netflix service and any content accessed through the service are for your personal and non-commercial use only and may not be shared with individuals beyond your household unless otherwise allowed by your subscription plan."
Netflix had ignored password sharing for years while the company was thriving, but it was only a matter of time before they addressed this issue as the subscriber count decreased and profits were lost.
Starting in 2023, the company will begin requiring users who share accounts with others to pay for additional members. The company has already tested this approach, charging $3 per member, in Costa Rica, Peru, and Chile.
"We've always made it easy for people who live together to share their Netflix account, with features like separate profiles and multiple streams in our Standard and Premium plans. While these have been hugely popular, they have also created some confusion about when and how Netflix can be shared. As a result, accounts are being shared between households – impacting our ability to invest in great new TV and films for our members."

Paying to share outside your household, Netflix
Now, the policy will be applied globally, and users will be required to comply or risk being banned. Previously, Netflix has been advising and warning users to "get their own accounts," if they were sharing passwords. However, it's possible that users will now face bans.
Remember, Netflix allows sharing of accounts with people living in the same household, but restricts sharing with those outside the household, such as friends, relatives, or others who do not live with you. If you live together, you can share a Netflix account on the same WiFi network, but if you are on separate WiFi networks, each member will need their own plan or subscription.
Thinking of switching to another streaming service? We've compiled a list of top Netflix alternatives (free and paid) for you.
Editor's picks: