Samsung announces its new Galaxy Note lineup. This time, there's more than one Note phablet, Galaxy Note 10, and Galaxy Note 10 Plus. The new phones are promising yet missing some things that are gone for good.
What's new?
Just as expected, the new Galaxy Note is power-packed with features. As already mentioned, the new Note is available in two sizes, a 6.3″ Galaxy Note 10 and a 6.8″ Galaxy Note 10 Plus. They've robust hardware and camera specs, including a magical wand. The battery size and storage is also different. Let's take a look:
S Pen
When Steve Jobs said that Apple products are magical, he didn't mean it; however, Samsung does. Galaxy Note 10's stylus can do more than just writing on the screen. The new S Pen is built for Harry Pottering. You can move it in the air, and voila, you're now a wizard.
The new gyroscope and accelerometer in the S Pen are there for air gestures. You can zoom in and out in camera app with S Pen. The SDK will be available to developers so that they can bring more useful gestures for other apps. You can also trigger different actions, like taking pictures using S Pen's button.
Camera
Both of the phones have multiple cameras with a resolution of 12MP, 12MP, and 16MP. There's also a selfie camera of 10MP on the front for both of smartphones, unlike this year's Galaxy S10 and S10+ which have single and dual selfie cameras respectively. Galaxy Note 10 Plus has quad-cameras as the fourth one is a depth sensor while Note 10 only has three sensors on the back.
Video recording is now more pleasing than before as the stabilization is a lot more improved. It seems like Samsung is targeting creators with AR camera features in camera and video editing built into this phablet.
Storage
The maximum storage that you can get on the Galaxy Note 10 Plus is 1TB by adding a 512GB microSD card in 512GB variant. However, that isn't an option for Galaxy Note 10 users because it doesn't have microSD slot. The smaller Note 10 comes with 256GB variant and lacks microSD slot.
Display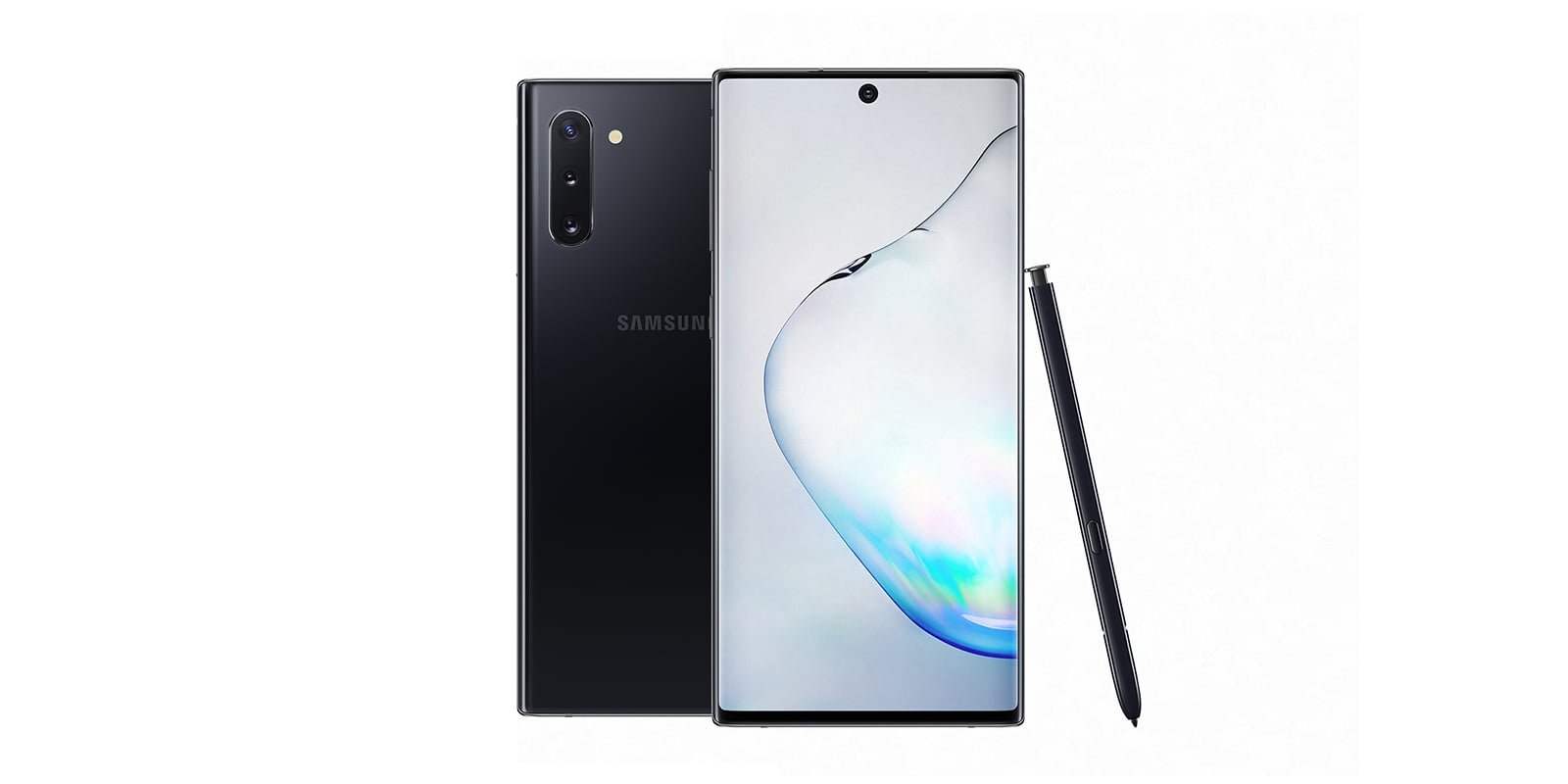 The display almost seems perfect. I said 'almost' because there's still a camera hole on the top of the screen. The 10 Megapixel hole-punch camera is present at the top-center of the screen. Samsung made it smaller as compared to the one in Galaxy S10 and S10+.
The display resolution and sizes for both models are also different. Note 10 is smaller as compared to Note 10 Plus. Both have AMOLED screens but different resolutions and sizes.
Galaxy Note 10 is rocking a 6.3″ AMOLED screen with a resolution of 1080p which is a downgrade for Note users, as it is now 'the default' in the Note series whereas the Note 10 Plus comes with a 1440p screen resolution in a display of 6.8″ size. The bezel-less display is embodied by a solid body and a glass back. As expected, Note 10 Plus has the brightest Samsung display ever in a smartphone.
Hardware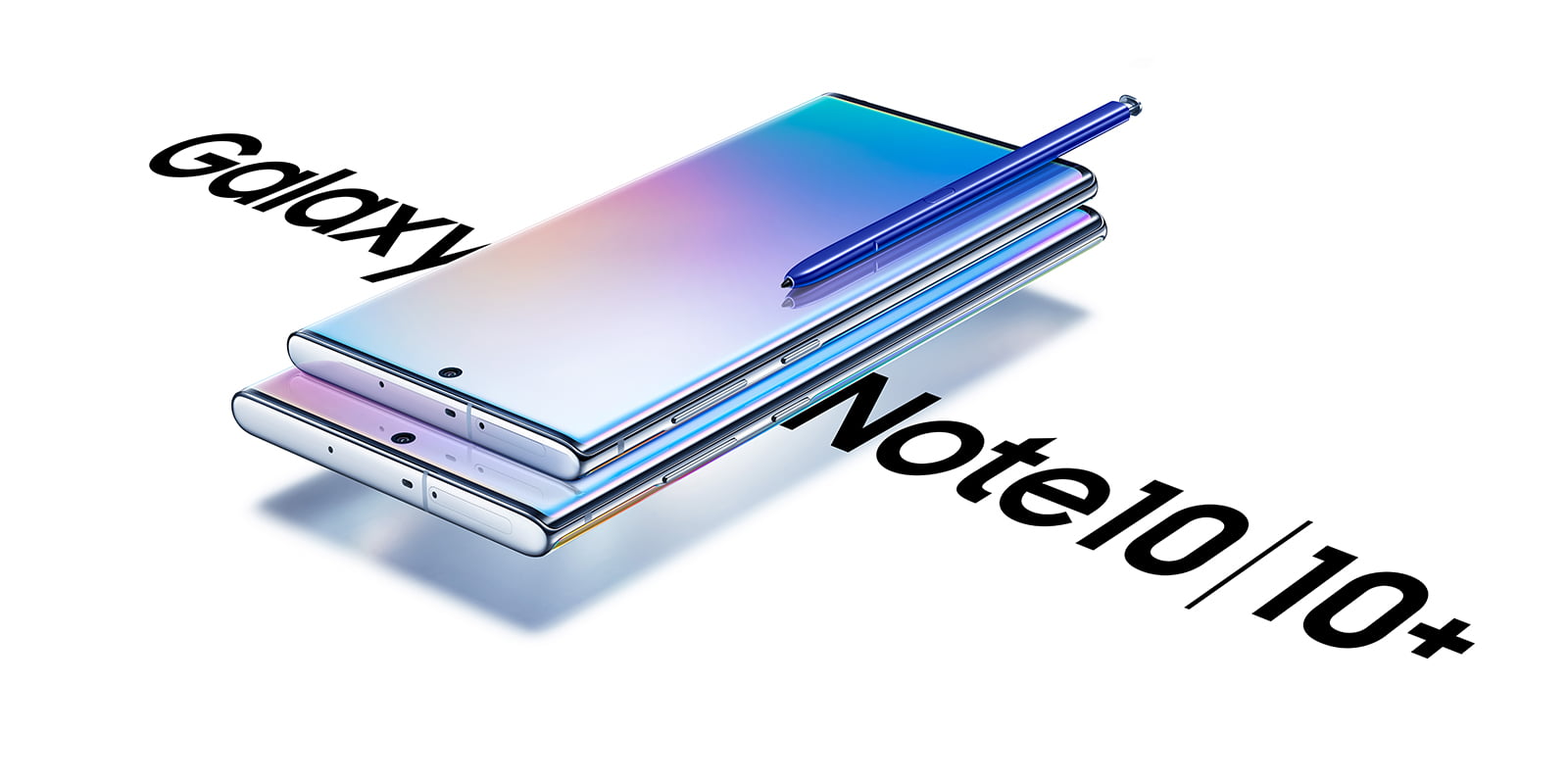 The hardware of the Galaxy Note series has been the attraction for power users. People love Galaxy Note because of battery juice, powerful processor and lots of RAM, usually more than other smartphones. It always has more to offer, and Samsung doesn't disappoint fans this time either, it is offering high-end specs with Galaxy Note 10 Plus and Note 10.
Galaxy Note 10 and Note 10 Plus Specs
Here is the spec sheet:
Display

6.3″ 1080p (Note 10), 6.8″ 1440p (Note 10 Plus) AMOLED

Processor

Qualcomm Snapdragon 855

RAM

8GB, 12GB

Battery

3,500mAh, 4,300mAh

OS

One UI, Android™ Pie 9.0

Rear Camera

16MP, 12MP, 12MP (10MP selfie cam)

Front Camera

10MP hole-punch selfie camera

Storage

Note 10: 256GB (no microSD) UFS 3.0
Note 10 Plus: 256GB or 512GB (microSD expansion) UFS 3.0

Colors

Aura Glow, Aura White, Aura Black

Price

Note 10: $949
Note 10 Plus: $1099
Software
Samsung doesn't have a good reputation for making a great UI. The new phones are running One UI on top of Android Pie 9.0. Bixby button is now triggered by the power button instead of a separate button.
The power key doesn't work for shutting down or restarting your phone; for that purpose, they added a software button in the notification panel near the settings icon. So, that's there. No so cool Samsung!
RIP headphone jack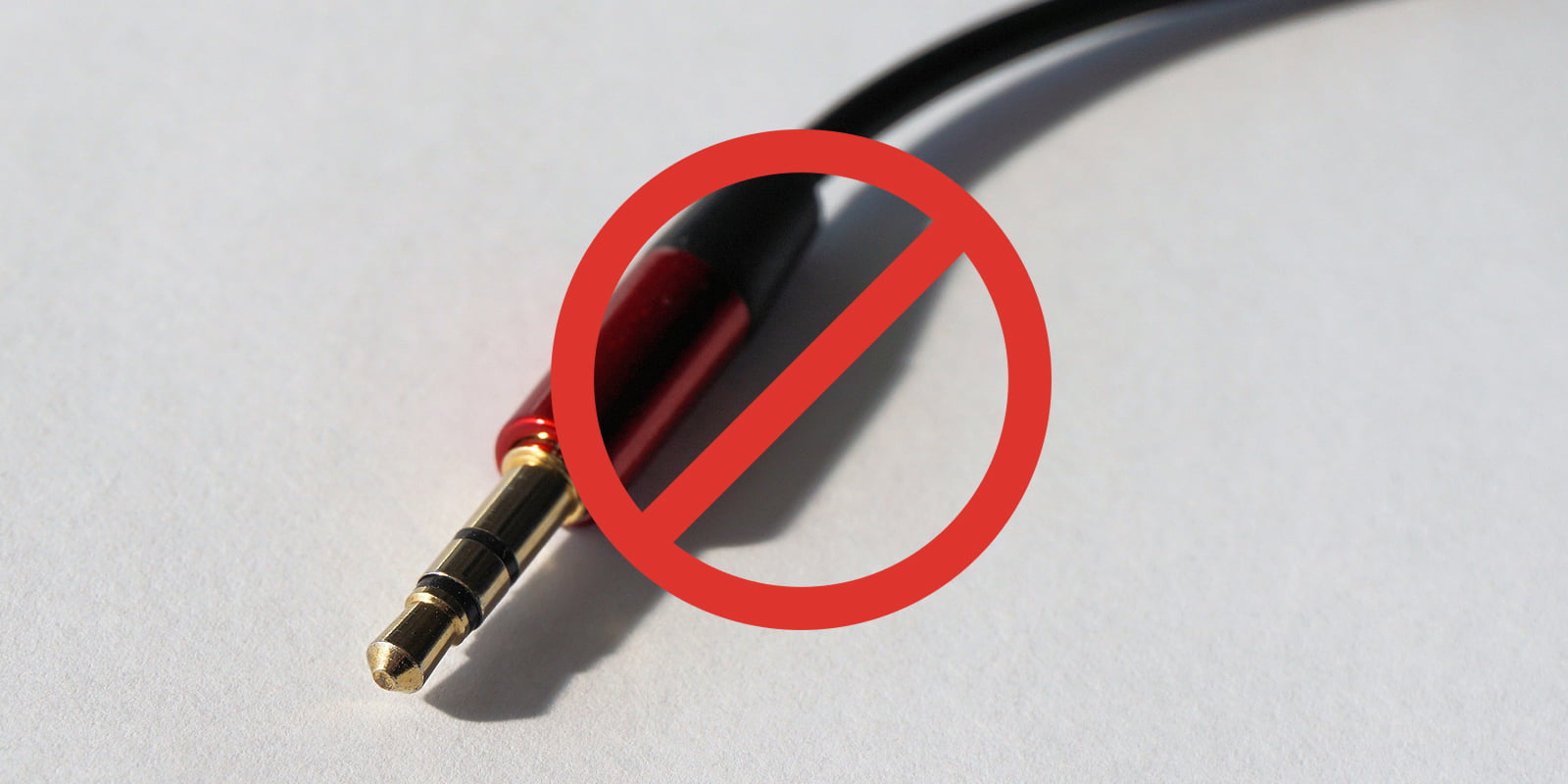 Another thing that's not cool is Samsung being not Samsung. They just dethroned themselves from the list of companies who still valued headphone jacks. After mocking Apple for removing the headphone jack, Samsung finally made its move and removed the headphone jack from the Galaxy Note lineup (my heart sinks here). The 3.5mm headphone jack is finally gone…
Price & Color
Samsung's Note duo starts from a base price of $949 and $1099. Galaxy Note 10 and Note 10 Plus comes in Aura Glow, Aura White, Aura Black. The phones will be available to order on August 23, 2019.