Samsung celebrated the ten-year anniversary of its Galaxy line by going all out on their Galaxy Unpacked event. Other than the Galaxy S10 range that headlined the event, Samsung released other phones and wearables as well.
Here is a complete rundown of all the new Samsung products for those who missed the event:
Samsung Galaxy Fold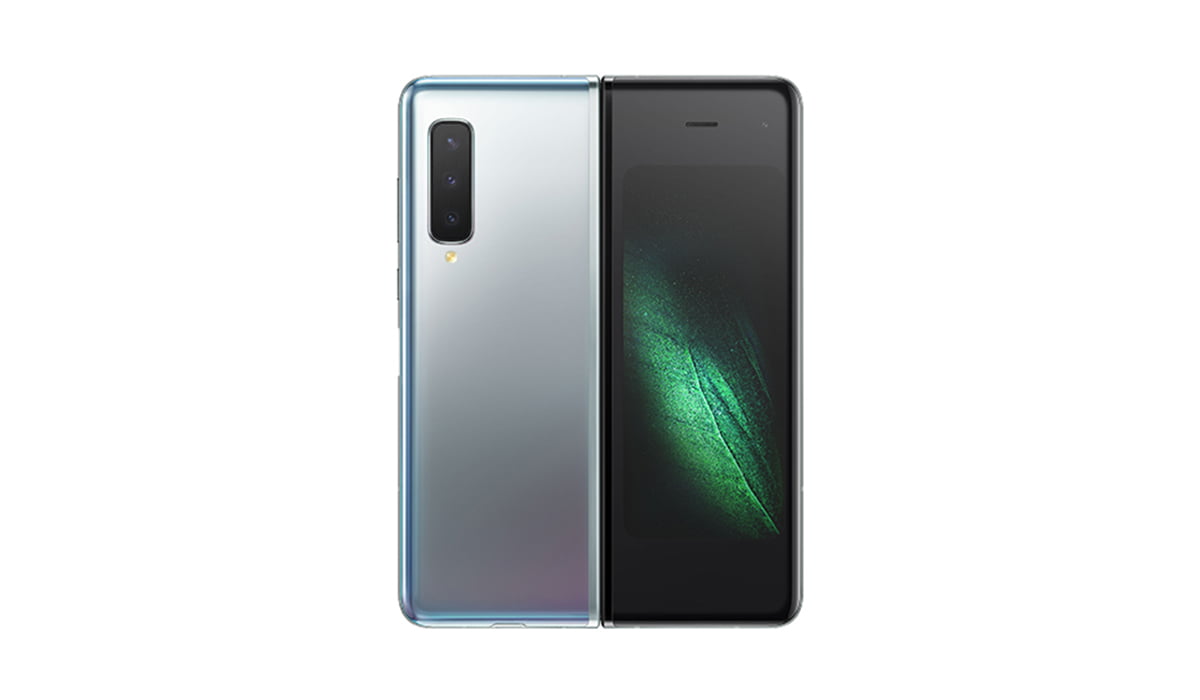 The new Samsung Galaxy Fold is the most ambitious product in the new lineup. It is the first foldable phone by Samsung and is obviously getting the hype it deserves.
The Galaxy Fold will run Android Pie 9 and have two displays – a tablet-sized 7.3-inch Infinity Flex display as well as a 4.6-inch front display.
The phone will be available for $1,980 in the U.S. on April 26 and in Europe on May 3.
Samsung Galaxy S10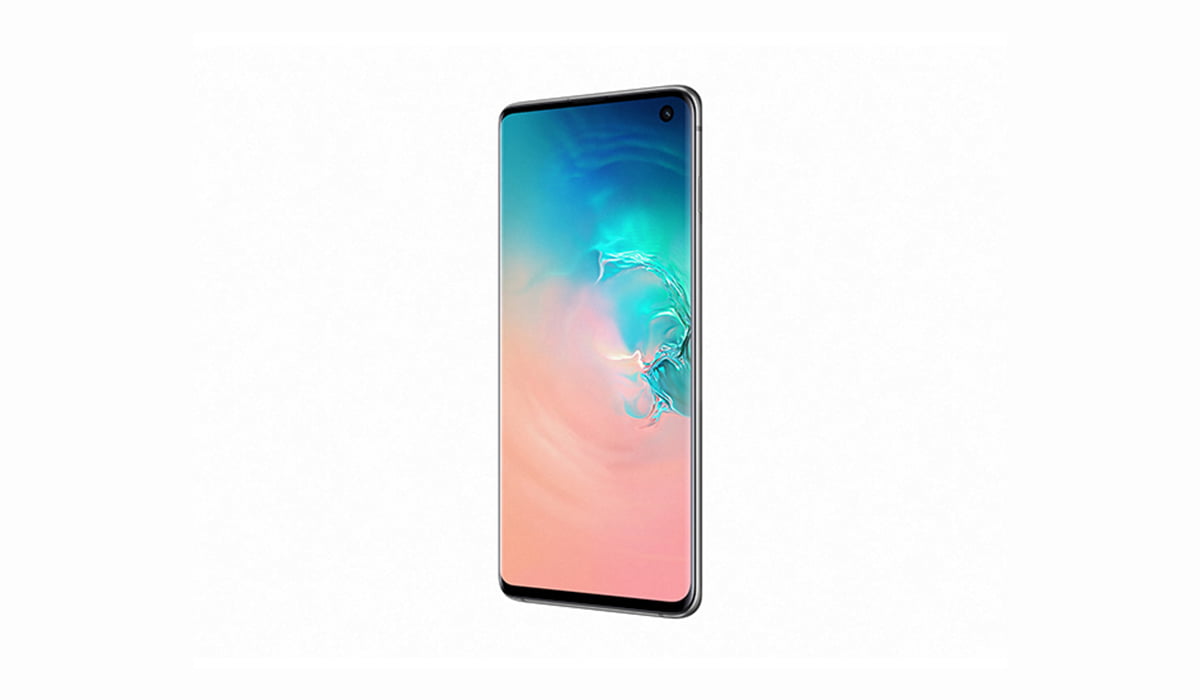 The Galaxy S10 was the headline announcement. It has a 6.1-inch QHD+ Dynamic AMOLED curved screen, a triple-lens rear camera (with a 16MP ultra-wide lens, 12MP telephoto lens, and another 12MP lens that switches between f/2.4 and f/1.5 apertures), and a punch hole in its screen for a 10MP front camera. The phone also comes with a 3,400mAh battery, 8GB RAM, and up to 512GB storage.
The S10 also has the first ultrasonic fingerprint scanner in the world built into its display.
The phone will land on March 8 and cost $899, and is available for pre-order through wireless carriers and electronics stores.
Samsung Galaxy S10 Plus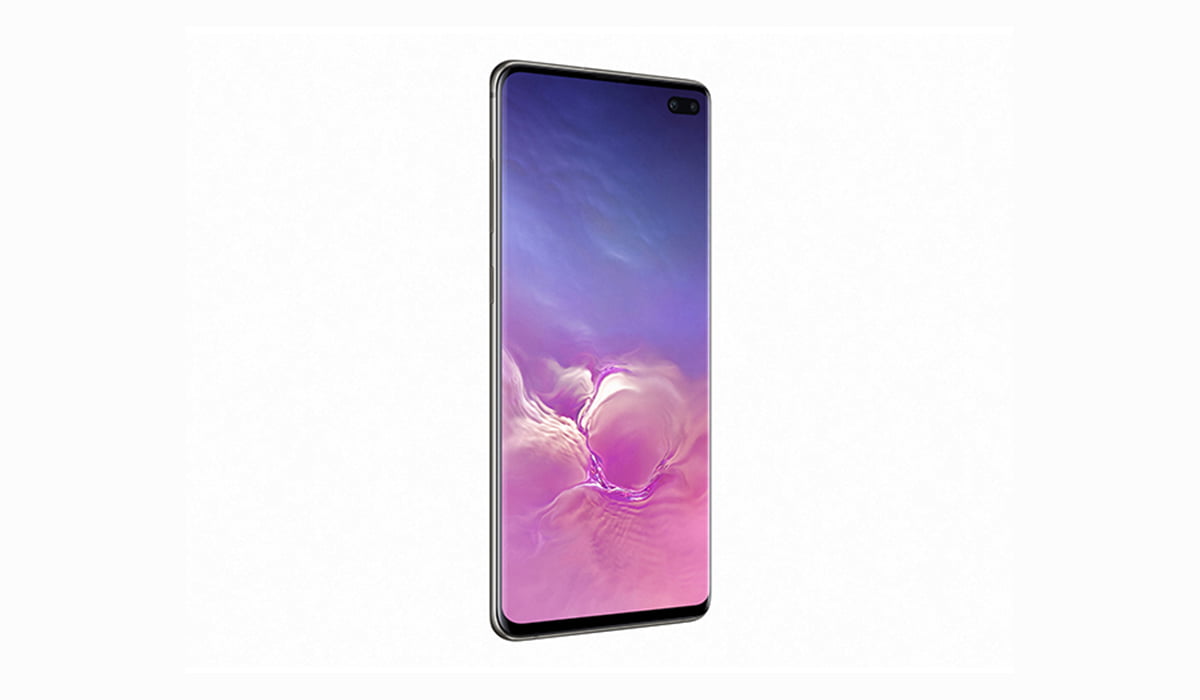 The Plus version adds extra specs to the S10 model. This phone has a 6.4-inch QHD+ AMOLED curved screen, a second 8MP snapper camera on the front, a 4,100mAh battery, 12GB of RAM, and 1TB of storage.
The triple-lens rear camera and the fingerprint scanner are the same as the standard S10.
The Galaxy S10 Plus starts at $999 and drops on March 8.
Samsung Galaxy S10e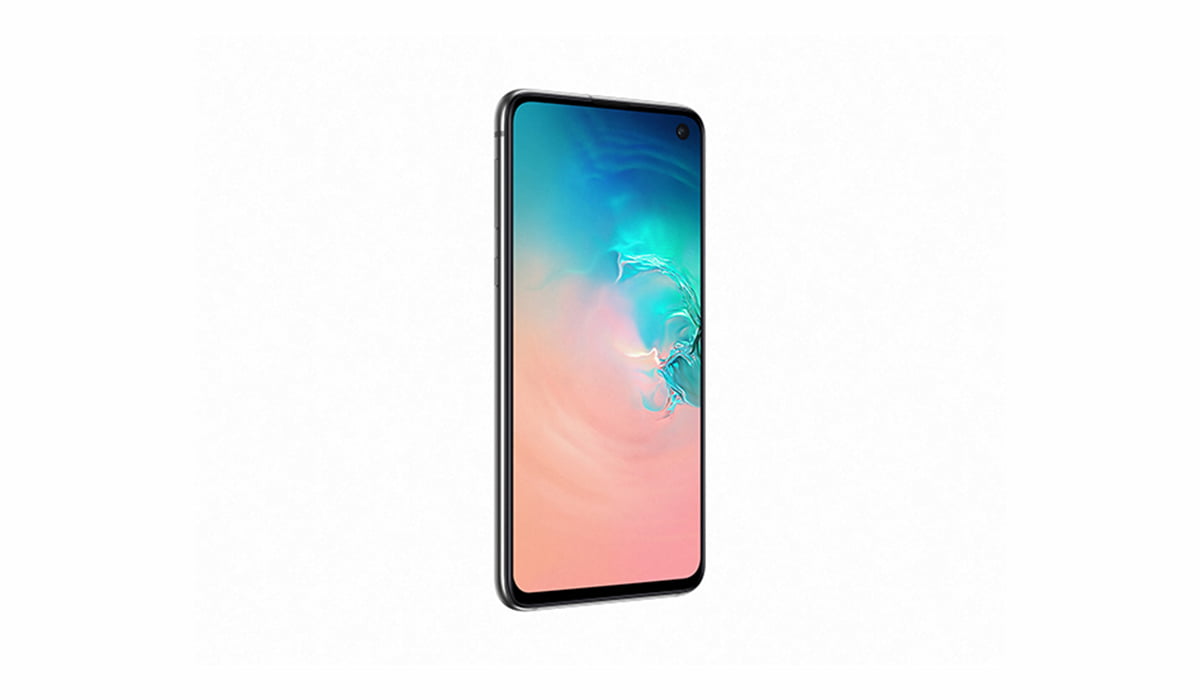 The S10e is the affordable version of Samsung's flagship model, starting at $750. It has a 5.8-inch Full HD+ AMOLED flat screen with the same punch-hole front camera. There also are two cameras on the back, one with a 16MP ultra-wide lens and the other with a 12MP variable aperture lens.
Models will have either 6GB or 8GB of RAM, 256GB storage, and a 3,100mAh battery.
Its fingerprint scanner is on the side rather than on the screen like the other S10 models. This phone will also make its debut on March 8.
Samsung Galaxy S10 5G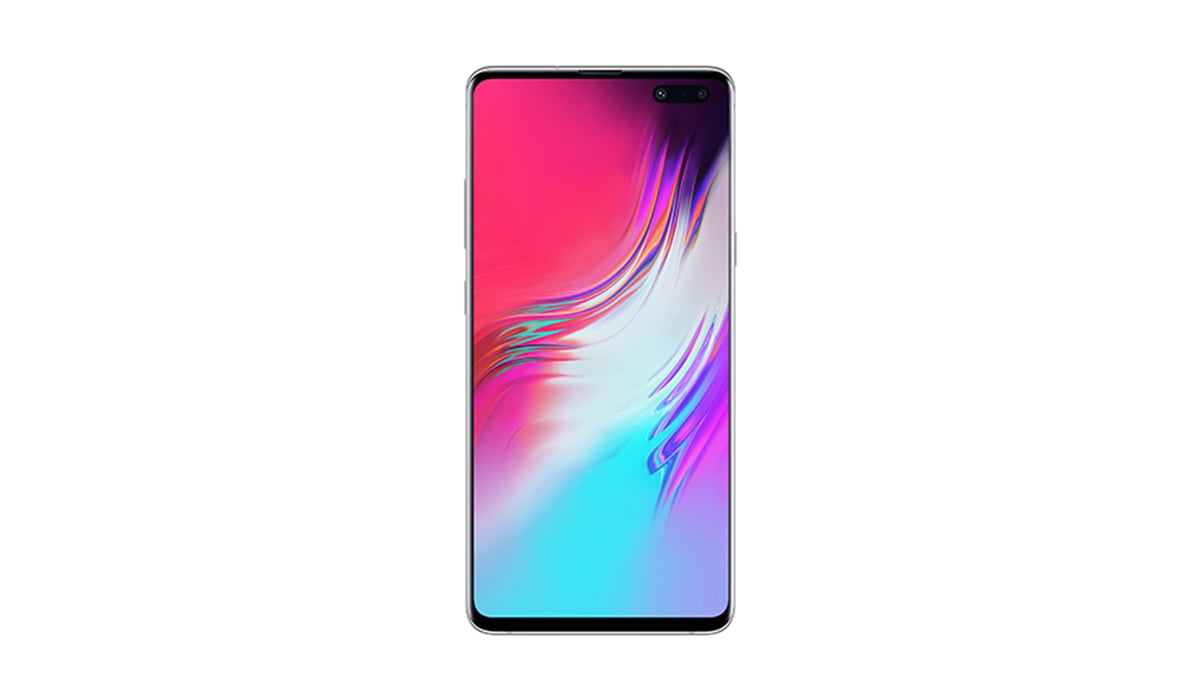 As you may have guessed by the name, this S10 model will support the world's still-evolving 5G infrastructure.
This phone also has a huge 6.7-inch screen, a 4,500mAh battery, four rear cameras (three of these are the same as the flagship S10), and a front camera with a 10MP scanner. It also has a 3D-depth sensing camera.
The S10 5G will also have 8GB RAM, 256GB storage, as well as a microSD card slot.
Samsung announced that this phone will be released "later this summer," when wireless carriers start rolling out their 5G networks.
Samsung Galaxy Watch Active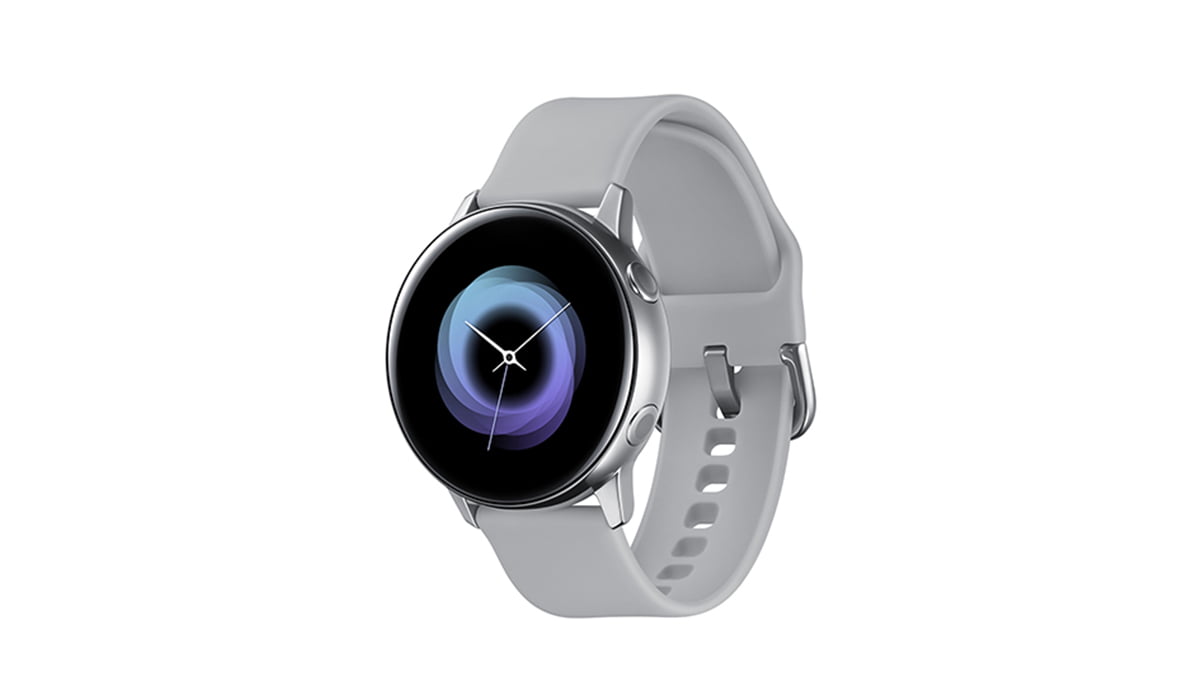 This is the newest version of the Samsung Galaxy Watch. With a round face, a heart rate monitor, the ability to track sleep, a stress monitor, a built-in GPS, water resistance up to 50m depth, and a lightweight aluminum build, the watch has several upgrades.
The new watch also features the Samsung One UI for the first time in a wearable. The watch helps access apps and can receive notifications from a connected smartphone.
It has a 1.1-inch 360×360 pixel screen and runs Tizen 4.0.
It will be available on March 8 for $229.
Samsung Galaxy Fit and Fit E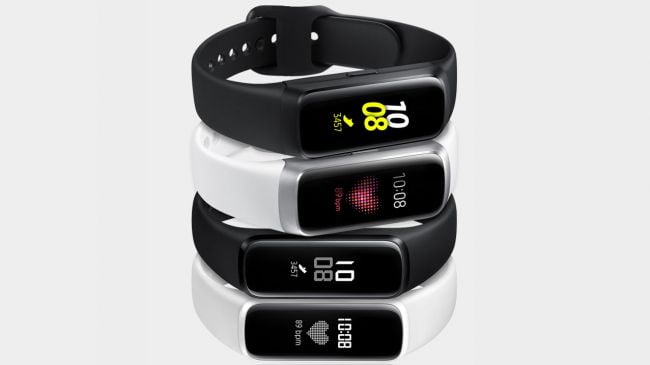 Unlike a smartwatch, these are simply fitness bands. The Galaxy Fit is a light (24g) tracker that monitors heart rate, sleep, stress, steps, and tracks six different types of exercise. It also has water resistance up to 50m depth.
The fitness tracker has rectangular Super AMOLED screen and a battery that will last a whole week. It runs on the Samsung real-time OS, allowing users to connect it to the Samsung Health app.
The Galaxy Fit E is even lighter (15g) and also monitors heart rate and is water resistant up to 50m depth, but will be available at a lower price point ($35) than the Galaxy Fit ($99).
Samsung Galaxy Buds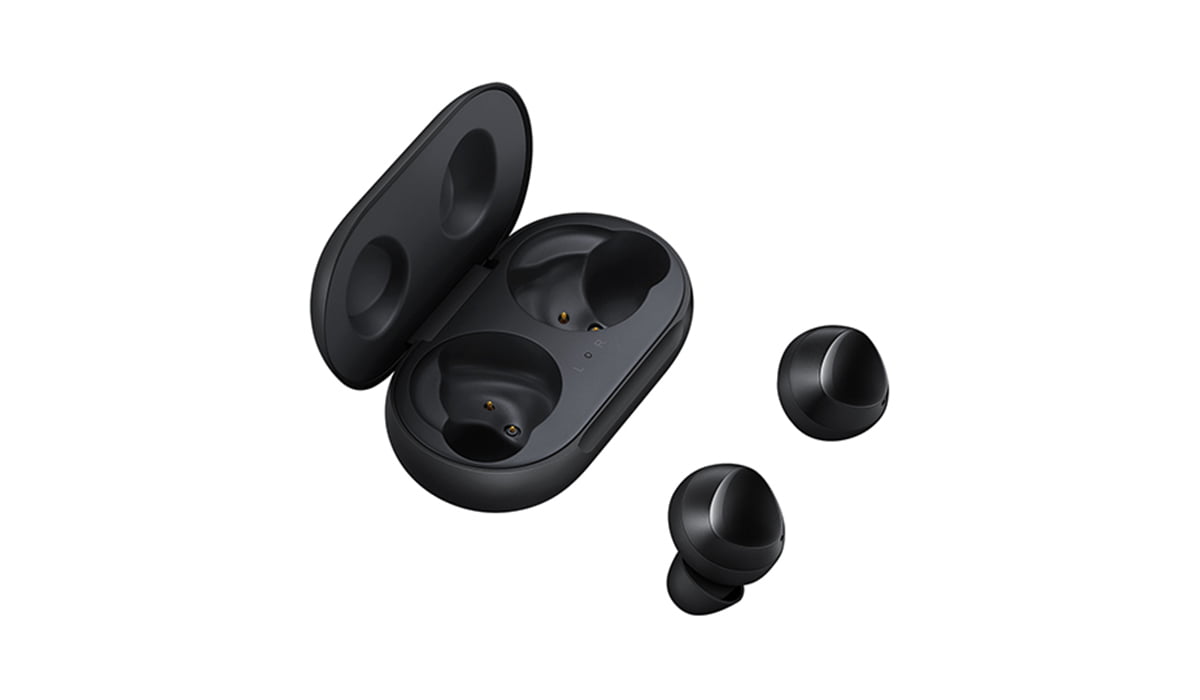 Samsung has released new earbuds to compete with Apple's AirPods. The Galaxy Buds support both wireless audio playback and charging and come with a case that charges them with or without wires. Once charged, the buds can last for 6 hours of music or 5 hours of calls. Users can also access Samsung AI Bixby through them.
They will be launched at the same time as the Galaxy S10 range of phones.