Fitbit tried its hand at the 'smart' world by launching Ionic, its first-ever smartwatch. With its Bluetooth earphones, workout tutorials, and stores of music, it wasn't something cheap.
Also Read: Best smartwatches for Android phones 2023
Compared to its competitors, Ionic wasn't offering much to its customers and at such high prices. This was not a secret to the company itself, which soon launched Fitbit Versa, an edited version of their first true smartwatch.
Fitbit Versa was going to appeal to its customers in all the ways that Ionic couldn't. Not to forget that to cut on that $100 Fitbit Versa had to lose some essential features of Ionic. Fitbit Versa does not have a built-in GPS for runners who want to track their route.
Not only that, but the swimmers would be disappointed to know that Fitbit still has an inactive blood-oxygen sensor onboard in its new version of the smartwatch too. Unfortunately, many of its features are either inactive or not installed yet, like "female health tracking." Despite its faults, Fitbit is not all bad and has some redeemable features.
Hardware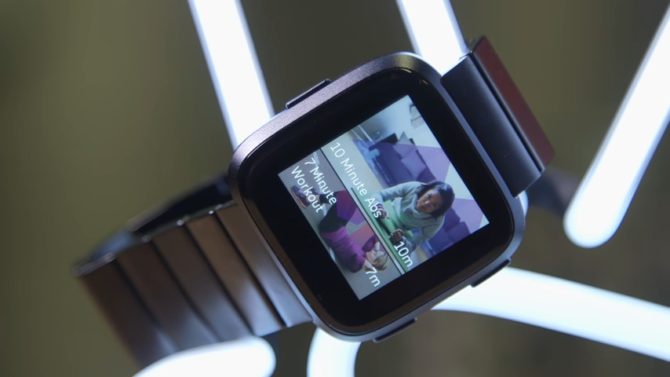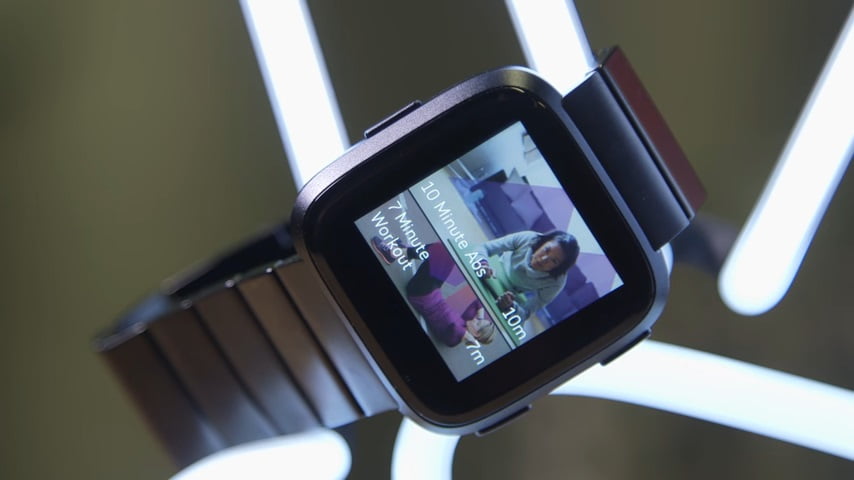 Fitbit Versa in its physical built is square-shaped with rounded edges and has a touchscreen display. For many, it looks like an Apple watch, and that is its biggest appeal. Some might even go as far as to say that it looks better and prettier than an Apple watch. The watch comes in black, silver, and rose gold color, so the right band and case blends in easily, unlike the old Ionic that used to stand out. Its screen ratio of 1:1 is wider, and its display is also crisp and bright. The background, images, and apps are also very vibrant on its 1.34-inch face. It also has a heart sensor and water resistance rating for the swimmers. It also has three buttons on it and no digital crown, making it more appealing to the eye. With its flat and light design, it is easy to wear and use. You can buy a Fitbit Versa smartwatch on Amazon.
Fitness Tracker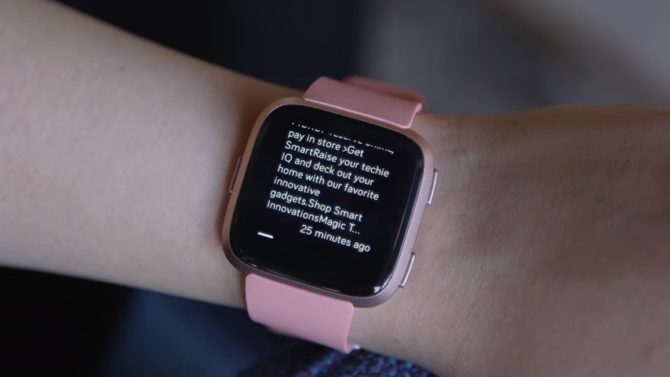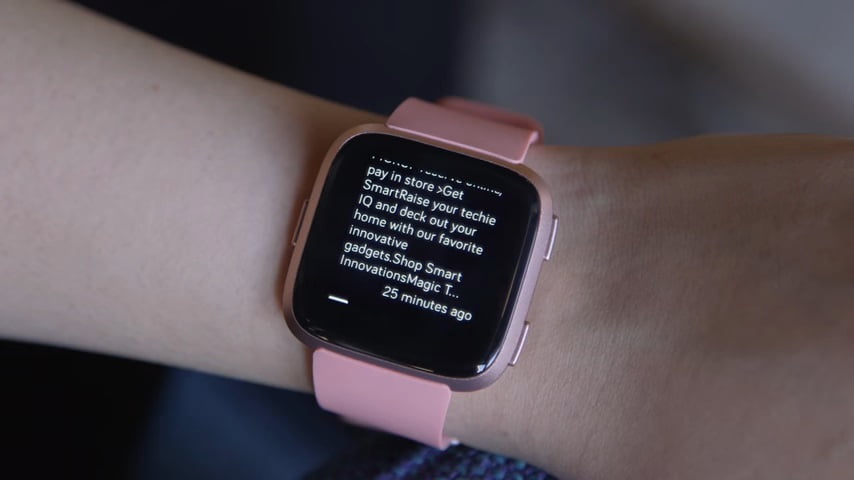 Fitbit Versa is the perfect companion to keep track of in our day and age where everyone is conscious about their physique, weight, and exercise. The watch's exercise app can track all exercises from swimming, biking to treadmills and benching. Not only is that, but there a different tab for each exercise. As you exercise, the watch will display a combination of vitals, the heart rate, and the number of calories burned. Once the exercise is done with his routine, Fitbit Versa will also display a workout summary. One of its most exciting and surprising features is that of swimming.
As it can easily track swimming, it is obvious that it is waterproof. The surprising part is that it will remain waterproof for 50 meters in the pool. Not only that, but it is clever enough to know when you are taking a break in your workout and when you have kicked off to start another lap. Lastly, not to forget that it tracks your sleeping pattern too. Fitbit Versa can provide you with the perfect health report.
Disclaimer: This post does contain Amazon affiliate links, and upon successful purchase, we might be rewarded a small commission. For more info, please read our disclaimer.