Apple's smartwatches have come a long way!
Apple introduced the descendant of its Watch Series at its recent event, and it is a notch above. Apple Watch Series 4 is the fifth member of its generation. Compared to its ancestor, Apple Watch Series 4 has come a long way.
The company has been making wearable smart devices for a long time. Back in 2014, it first announced that it would be releasing a smartwatch to help people monitor their health more effectively. People were taken by surprise as it was the very first time this tech giant was working on a smartwatch that was the talk of the town back then.
Our this article is dedicated to the history of Apple's Watch Series. We will be covering all the essential details about every member of the series.
Let's start with the ancestor and see how much the Apple Watch Series evolved till date has.
Apple Watch (1st generation)
Apple Watch (1st generation) is the first smartwatch produced by the company. When the watch was first released, it got everyone extremely excited.
The health features of the watch include steps count, heart rate monitor, and calories burnt. The watch has an OLED display which consumes fairly less battery. Apple's watch has a very iconic square dial curved around the edges. The company has kept it, and regardless of how advanced the upcoming watches are, all have this iconic dial.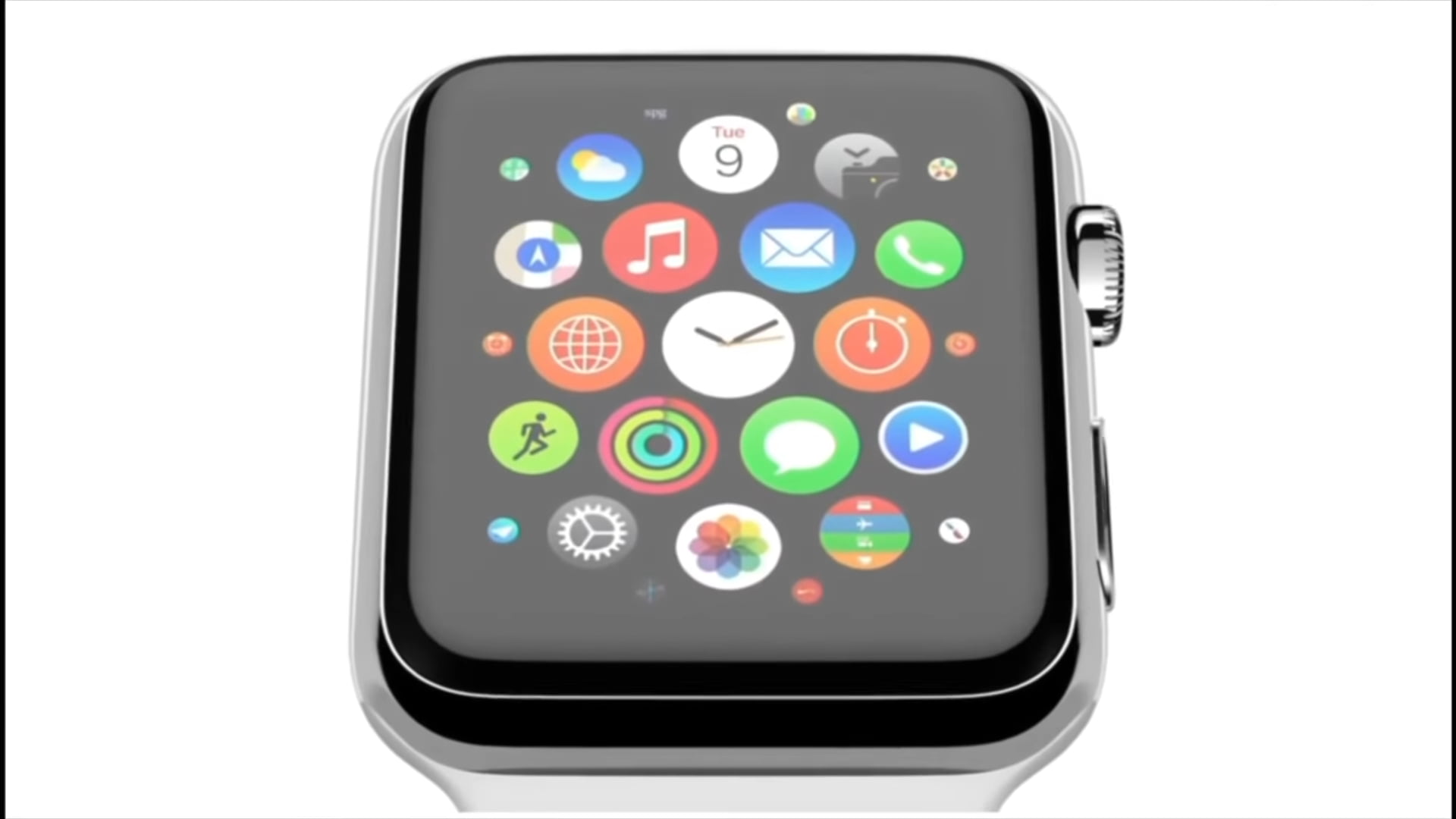 The watch was introduced in three models; aluminum sport, stainless steel, and gold. The watches are made with synthetic rubber that makes them very durable. The straps are detachable, and you can even change them if you want.
Specs
Bluetooth and WiFi connectivity
Heart rate monitor
Pressure sensitive force touch display
Inductive magnetic charger
Price
The original watch ( 1st generation) has been replaced by Apple Watch Series 1 which starts at $249.
Apple Watch Series 1
The thought process behind the introduction of the Apple Watch Series was to make health monitoring more feasible. By pairing up the device with your iPhone, you can see the progress of whatever exercising ritual you are up to on your wrist (get notified as well). This way there's no need to hold your phone while running or check it occasionally even.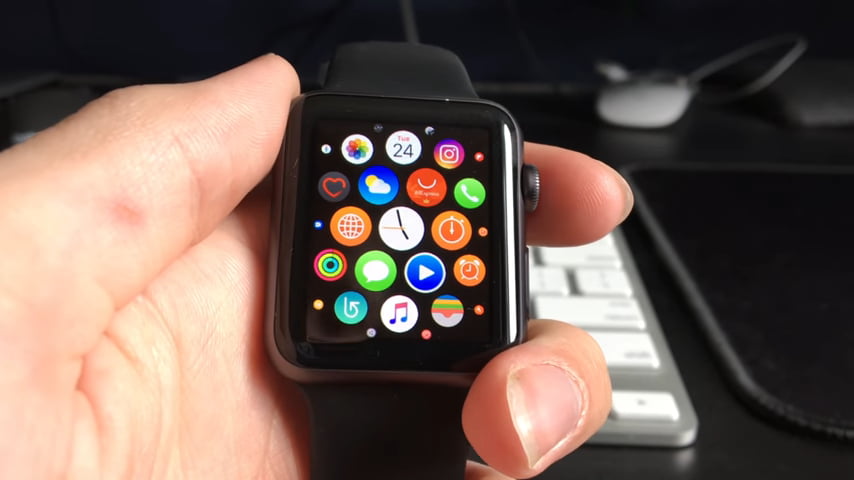 You can also use the smartwatch to check your calendar, to-do list, and even your messages. Keep track of your routine and see analyze whether you are in the right shape or not. It saves you a lot of time (an ordinary watch will only tell you time :p). So, there's a lot you can do with the watch.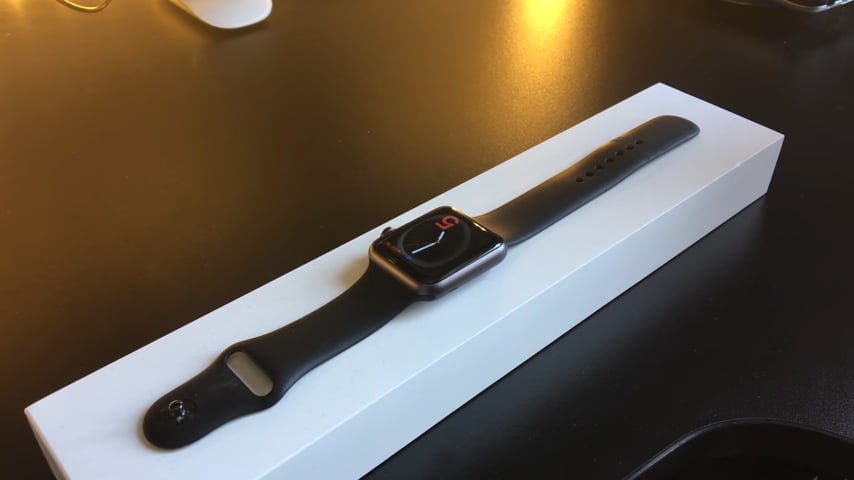 The watch is made up of an aluminum case. Its screen has an Ion-X glass covering that is splash resistant. The watch comes with two of the most common connectivity options, i.e., WiFi and Bluetooth. You can easily pair it with your iPhone.
It has a built-in lithium-ion battery, and when fully charged, the watch can run up to 18 hours.
Specs
Dual core processor
Bluetooth and WiFi for connectivity
Heart rate monitor
Built-in accelerometer, gyroscope, and ambient light sensor
Ion X glass with splash resistance
Standard magnetic charging cable
Price
When the watch was first introduced, its price started at $249 (varied with the sizes). But now you can get the watch at $100 cheaper than the introductory price.
Apple Watch Series 2
All smart devices are bound to evolve, aren't they? Apple Watch Series 2 came out with improved features and an even heftier price.
Watch Series 1 was only splash-resistant which limited its use. Watch Series 2 came with waterproof of up to 50 meters which made it ideal to wear while swimming (we know what you are thinking; you can wear it while taking a shower as well).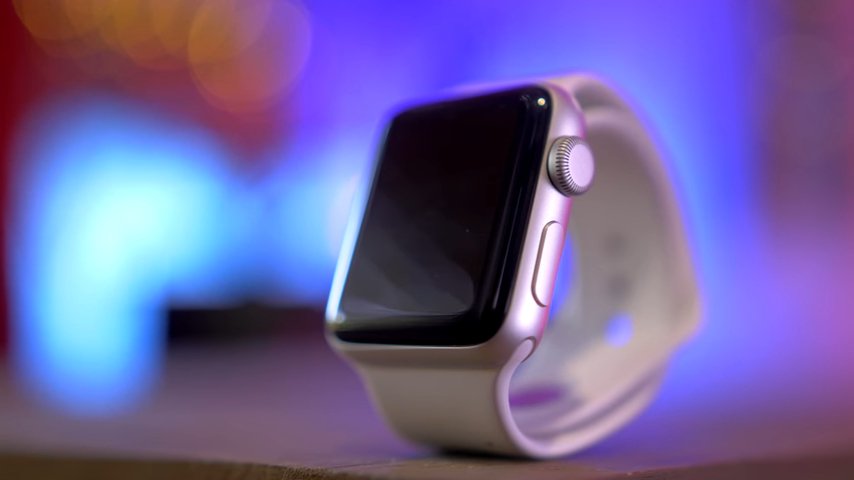 Note: the watch can't be used for activities that involve deep waters such as diving etc.
The series was introduced in three models, i.e., Apple Watch Nike+, Apple Watch Hermes, and Apple Watch Edition. You can even record numerous activities and keep them for reviewing sometime later.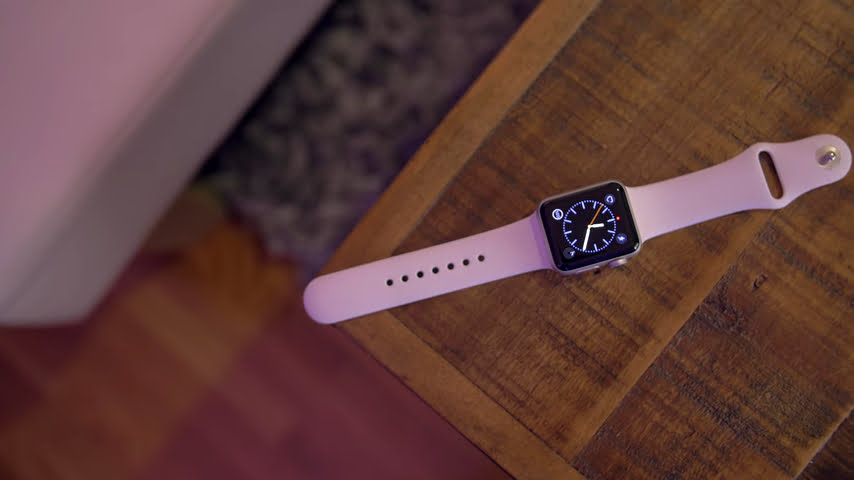 Along with a dual processor, Apple Watch Series 2 also came with a built-in GPS. The 'assisted GPS' is highly accurate giving distance calculations within less than half a mile of the actual distance. This is a significant upgrade for the Watch Series. Like Watch Series 1, this one too had an OLED Retina display with full force touch but was twice as bright as Series 1.
For the battery life, we did not get an upgrade.
Specs
Built-in GPS
Easy-to-navigate menus
Waterproof resistance for up to 50 meters with built-in water expulsion system
Built-in activity and workout apps (also compatible with third-party workout apps)
Dual processor
Heart rate monitor
Standard magnetic charging cable + YSB power adapter
Price
Apple Watch Series 2 start at $370 and go up to $1400 depending on its model and size. The series has been discontinued, but you can find it on third party websites.
Apple Watch Series 3
Apple Watch Series 3 launched last year, and we did not see any distinctive design upgrade which was a huge disappointment. The watch did have a lot of other feature upgrades nonetheless.
Along with Bluetooth and WiFi connectivity, Apple Watch Series 3 came with a cellular connection as well. This feature looks good in situations like workouts when you are waiting for an important call or message. You not only get notified about incoming calls but can take receive them as well. The quality of the call is not that bad actually. So the LTE connection does find its utility. But wait, good things don't come for free in this capitalist world. You will have to pay $5-10 for the LTE connection on your watch.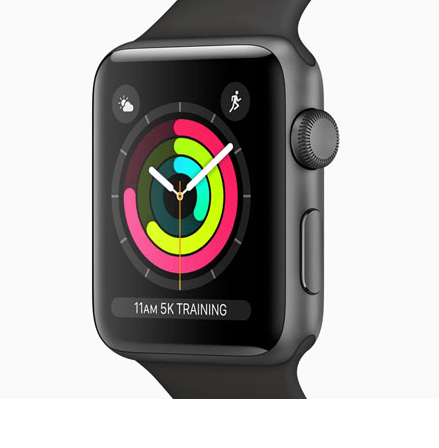 The watch comes in two models. One is equipped with LTE connectivity while the other only GPS.
Another interesting upgrade that this one got is the flashlight (not available in all the countries). The screen gives off adequate light to help you view your footsteps or look into dark places for things you dropped accidentally.
Specs
Dual-core S3 processor
Optical heart sensor
Digital crown
Water resistant for up to 50 meters
Accelerometer, gyroscope and ambient light sensor
WiFi, Bluetooth, and LTE connectivity
Magnetic charging cable
Price
For the LTE edition, the price starts at $399 whereas the GPS one will cost you about $329.
Apple Watch Series 4
Started from generation 1, we have finally made it to the latest of the Watch Series; Apple Watch Series 4.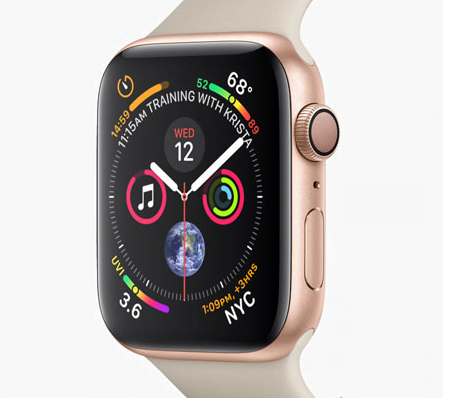 The Watch Series 4 just launched and it is larger than its predecessors. The watch has a 30% larger display and is redesigned for further detailing. We have been waiting for a design upgrade for the last three generations, and it seems like Apple has finally given us what we wanted.
The other enthralling upgrade is the Breathe app (a meditation app for lowering one's heart rate). The app gets functional as you raise your wrist. For the speakers, the sound will be 50% louder than the previous versions.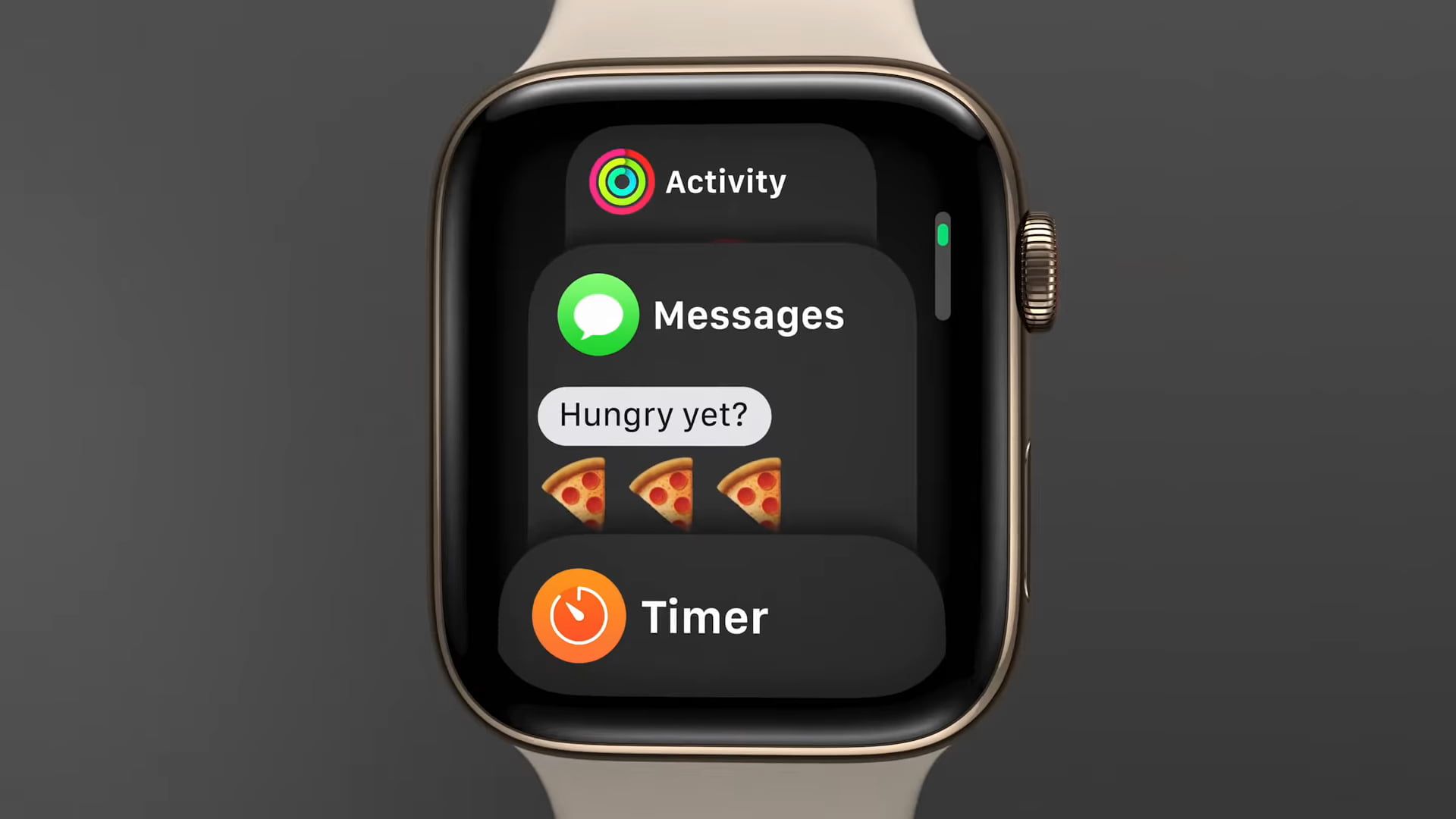 Previously, due to the speaker and microphone being present on the same side, there was a related problem of the echo during phone calls. Apple has solved the issue by placing its microphone and speaker on the different sides in Watch Series 4.
Moreover, the new features include fall detection. By analyzing your wrist movements and trajectory, the watch can tell when you fall. If you stay immobile for a minute, the watch will make a call and send messages to your emergency contacts (how cool is that?).
Additional to heart rate monitor, Watch 4 is also capable of sending you a notification when your heart-rate falls below average. Its built-in heart sensor can even take an electrocardiogram (ECG) which has not been seen in a smartwatch before. You can even share this ECG with your doctor for medical advice.
The watch is available in three beautiful colors; silver, gold, and space gray. What is even more exciting is that the watch will come in gold stainless steel with a Milanese band (can you imagine how royal will that feel?).
Specs
64-bit dual-core S4 processor
Built-in heart rate sensor that takes ECG
Emergency SOS
Fall detector
Water resistant up to 50 meters
Improved accelerometer, improved gyroscope, ambient light sensor
Magnetic charging cable and USB power adapter
Price
The Watch Series 4 start at $399 and the model with the cellular connection at $499. The series is up for pre-orders in the US starting today.
Summing up
With the advent of Apple's latest Watch Series 4, the company has improved a good deal of features. Not only that, in every Watch Series that followed its predecessor, we saw a new fitness feature.
As far as the design is concerned, Apple has stayed pretty consistent with its square dial curved around the edges. Although the screen got bigger and better, the dial did not change its shape. It is this consistency that makes Apple's watches easily recognizable amidst the other smartwatches.
For any company to keep their products in demand, their latest models should reflect that they have taken their customers' feedback seriously. Apple has successfully done that.
We can't wait to get our hands on Apple's latest Watch Series 4!