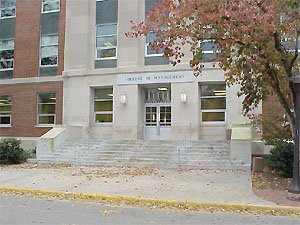 The first TechEngage conference was held at the NC State College of Management from March 10th – March 14th.  Conference hours were from 8:00 AM – 6:00 PM on Monday and from 8:30 AM – 6:00 PM Tuesday – Friday. All registered participants received an information package the week prior to the conference with maps, course information, and a finalized schedule.
Our first conference featured seven tracks focusing on software technologies and one track oriented toward network engineering.  For more details about our technical tracks, you can see the list below.  Simply click on the track you are interested in to get full details about the track's sessions and instructors.
Also included in this conference were an extensive set of "soft skills" presentations from some of the area's most dynamic speakers.  Topics included Networking in the Triangle, a networking presentation that is specific to the Raleigh, Durham, Chapel Hill area; interviewing skills, resume writing and a panel discussion with hiring managers from some high tech companies that are currently hiring in the local area.
When you signed up for the conference, you could select the option to purchase a five-day lunch package for $25, bring your own lunch or go to local restaurants near campus.  The lunch package provided admission to the University Towers lunch hall directly across the street from the College of Management.  The lunch package included 'all you care to eat' salad bar, hot bar, sandwiches, and drinks.
In the evenings the attendees were able to kick back, relax and gathered for a few hours of networking at a selected local restaurant.  This was an excellent opportunity to meet other students, instructors, TechEngage volunteers, and staff.
The conference cost was just $95 for an entire week of top-quality training valued at between $1800 and $4000, depending upon the track.  We were able to offer this incredible discount because of our non-profit status and the generous contributions of our corporate sponsors.  We were also asking conference participants to volunteer 40 hours of technical services to a local charity or make a $150 tax-deductible contribution to the TechEngage Foundation. The students were able to register for the conference online.
Courses
C#
Java
SAS Programming
SQL Server
Linux (Red Hat)
Interconnecting Cisco Dev.
Microsoft .NET Fundamentals
Oracle