If you have even a little bit of interest in either gaming or computing or laptops in general, you must have heard of Alienware. Dell's gamer-oriented line of laptops has been on the block since portable computers have existed.
My first experience with an actual laptop was with an Alienware. These big bulky laptops are built like a tank, and offer performance like a very few other brands can. This performance comes at a sacrifice though, that sacrifice is portability.
Anyone who owns or ever owned an Alienware can attest to the fact that carrying around one is like carrying a ton of bricks. But not anymore. Alienware has come up with its thinnest line of laptops yet, and they are sleek and quite portable.
This is a game-changer for the company who is famous for its bulky yet sturdy gaming laptops. In my opinion, we could have seen this from a mile away. When every laptop manufacturer is going for slimmer profiles, Dell thought it needed to do the same with Alienware.
The M15 is the company's lightest 15-inch laptop yet, coming in at just 2.16 kg. Dell calls it the "the lightweight champion of the world." It sounds really cute, that's because it is. But despite this seemingly lightweight, it is still heavier than a razor blade 15.
It is even lighter than the Alienware 13 R3 OLED. The Alienware M15 starts at $1379 for the base model and can go up to $3749.
Don't let the base model fool you. It offers pretty beefy specs.
Key Specifications
| | |
| --- | --- |
| Display | Up to 15.6-inch HD |
| Processor | Up to 8th Generation Intel® Core™ i7-8750H |
| Memory | Up to 32GB 2x16GB DDR4-2666MHz |
| Battery | Lithium Ion (60 Wh) Battery |
| Operating System | Up to Windows 10 Home 64bit English |
| Video Card | Up to NVIDIA® GeForce® GTX 1070 Max-Q design with 8GB GDDR5 |
| Hard Drive | Up to 1TB PCIe M.2 SSD + 1TB PCIe M.2 SSD |
| Colors | Nebula Red, Epic Silver |
| Price | Starting at $1379.99 |
It gives you the Core i7-8750H CPU, 8GB of RAM with a 1TB normal hard disk with an 8GB SSD. This makes it a Hybrid Drive. It also has an Intel UHD Graphics 630 GPU, a Nvidia GeForce GeForce GTX 1060 Max-Q GPU with 8GB of VRAM and a 60Hz 1920 x 1080 screen.
Not to mention, it is still a bit thicker and wider than the RazerBlade. So let's take a peek into the world of aliens, I mean Alienware. Here's a review of Dell Alienware M15.
Build Quality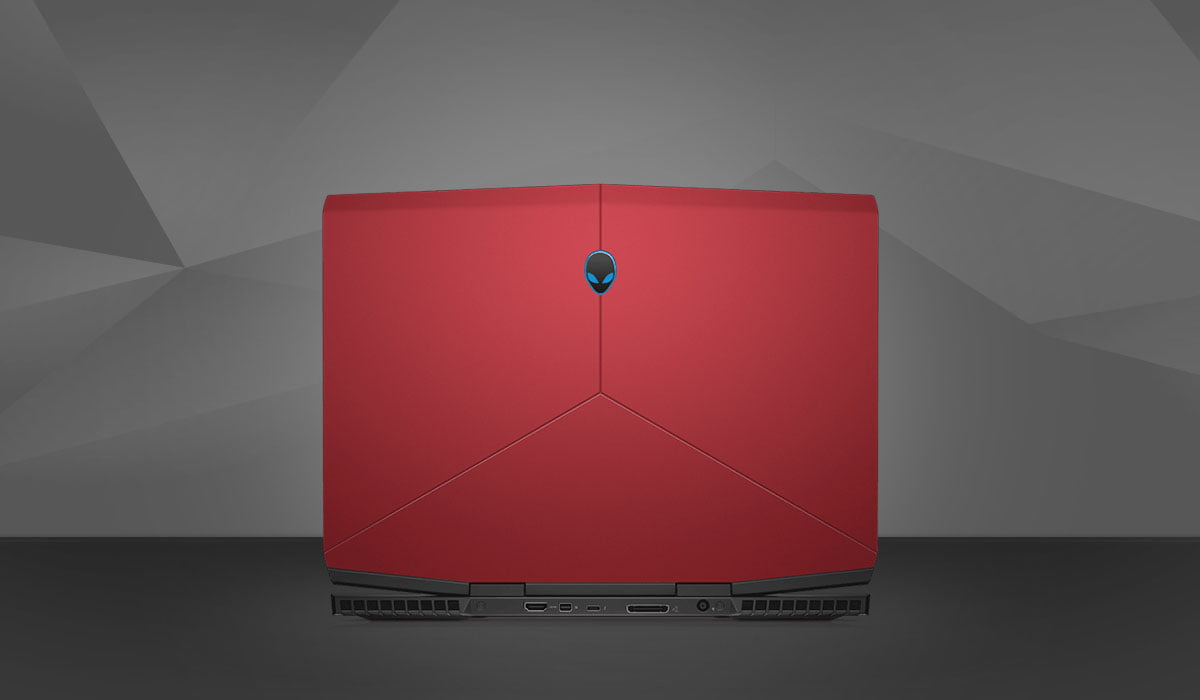 With Alienware, you can expect two things; great performance and exceptional build quality. The M15 is no exception. Despite its slim profile, the M15 is built like a tank, a smaller, but equally tough tank.
The all metal body makes it feel extremely premium and smooth. It doesn't give a hint of that ugly plasticky cheap laptops. The cute little alien face is still there, which is one of my favorite things about Alienware.
It makes it really unique and gives the laptop its own personality. It is available in the typical silver color that we all are familiar with, and a new red finish. The red finish looks simply out of this world. It looks like one cut out a piece of a Ferrari.
Many of my peers who have dropped their Alienware claim it didn't even catch a scratch.
Screen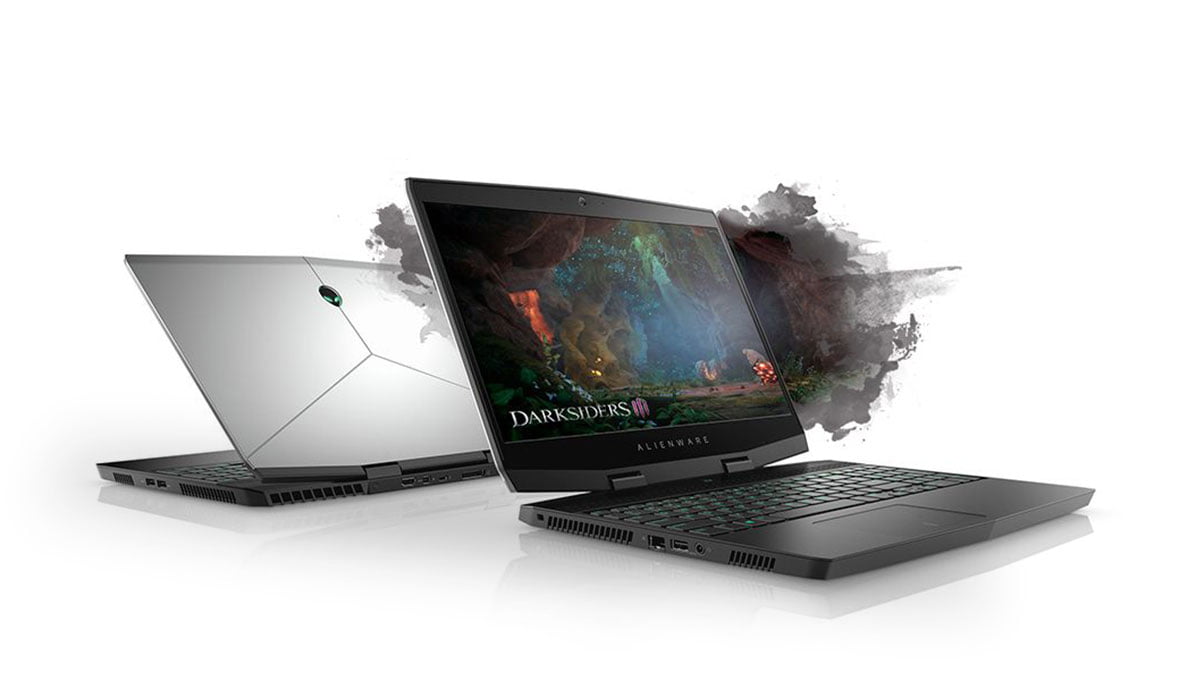 The M15 does not have a 4K display, but man is it pretty, bright and vivid. Colors seem to pop right out of the screen and burst in front of our eyes. The joyous feeling of watching such a beautiful screen is hard to describe. One has to watch it for themselves to truly take in the experience.
The refresh rate is also one of the best things about this screen. 144 Hz is a great refresh rate for any hardcore gamer who wants to make use of the laptop's graphics potential. Sadly it is only available on the more expensive models.
It is plenty bright as well, having an average brightness of 284 nits.
Speakers
Alienware has a reputation for having one of the best sounding speakers. Its speakers are rich, vibrant and have a full bass sound. This is partly due to the thick chassis the speakers come in. The bigger body case allows enough room (literally) for the speakers to reach their full potential.
Sadly this isn't the case with the M15. The speakers on the m15 sound drastically tinny compared to its bigger brothers. Gamers, almost all the time prefer using headphones while gaming. So the tinny speakers shouldn't be much of a problem. But for everyone else, the speakers might be a huge disappointment.
Keyboard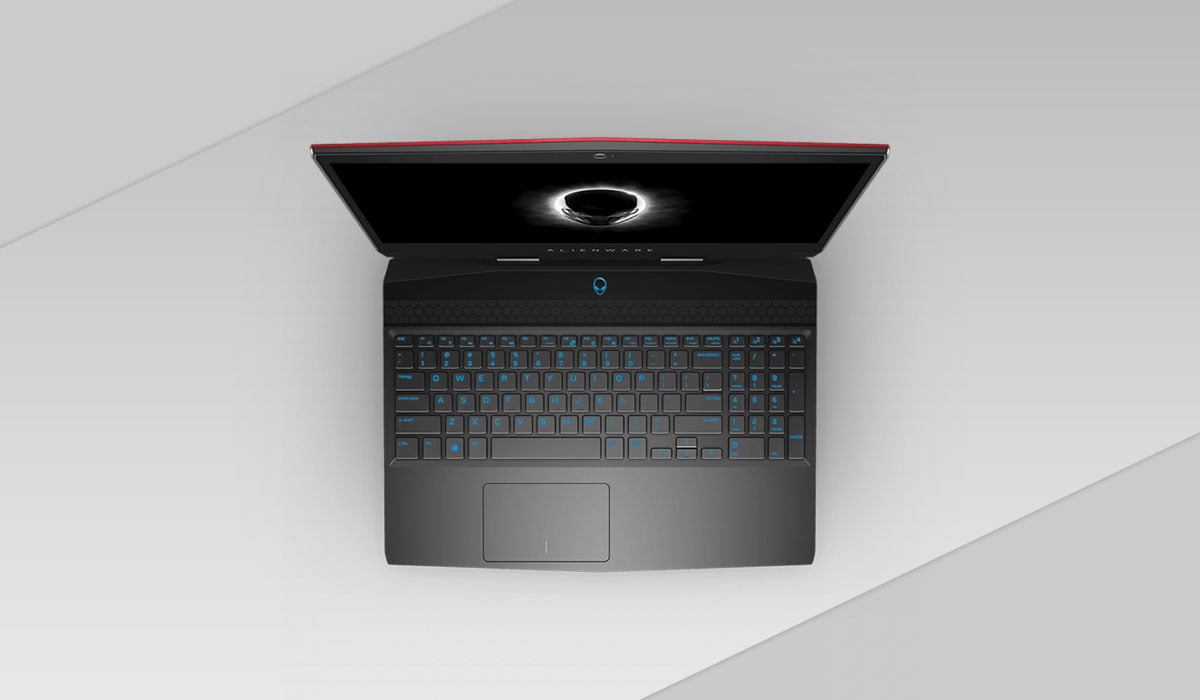 If one wants a truly desktop keyboard like typing experience on a laptop, Alienware is the perfect match. Their keyboards are reliable, clicky and have a nice ergonomic shape. The RGB lighting and backlit keyboard just make it the perfect pair for gaming.
You can customize the RGB lighting to your heart's desire. Alienware claims the laptop has an eye-watering 16.8 million colors at the user's disposal. Users have access to 12 available effects and can map them across the six designated zones on the keyboard.
Users can spend days on end customizing to their heart's content, and they would still not run out of options.
Touchpad
Alienware made a change with the touchpad as well. The 4.1 x 2.5-inch touchpad performs really well, without any noticeable lag. The company removed the discrete buttons in favor of a unified pad. Windows 10 gestures such as two-finger, two-finger scroll, three-and-four finger tap were fast and accurate.
The bottom corners of the pad had a pretty nice clicky feel to it. But as a gaming laptop, users will most definitely keep a mouse with them anyways.
Ports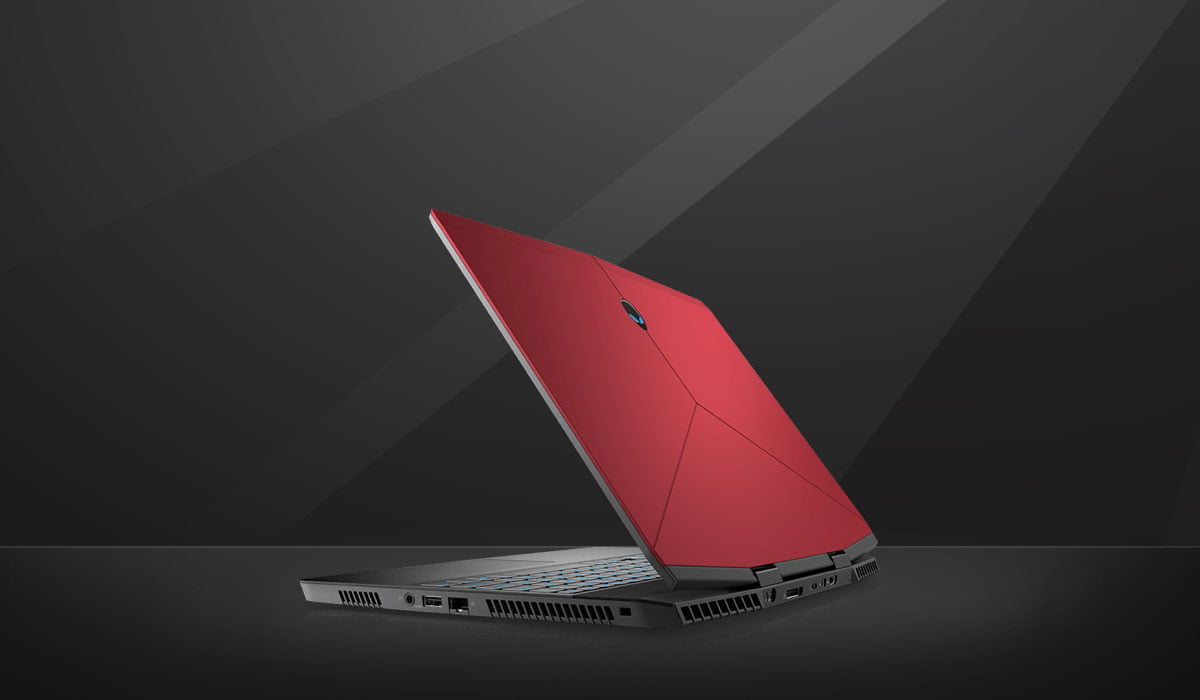 There is no lack of ports when it comes to the M15. There are two USB 3.0 ports on the right side of the laptop, with a single USB 3.0 port on the left side. M15 also a Gigabyte Ethernet jack, a 3.5 mm headphone jack, and a Noble lock slot.
On the laptop's back, there is an HDMI 2.0 port, a mini DisplayPort, a Thunderbolt 3 for connecting an external graphics card, and a power socket that connects to a 180W brick charger. There is also a port to connect an Alienware Graphics Amplifier.
Performance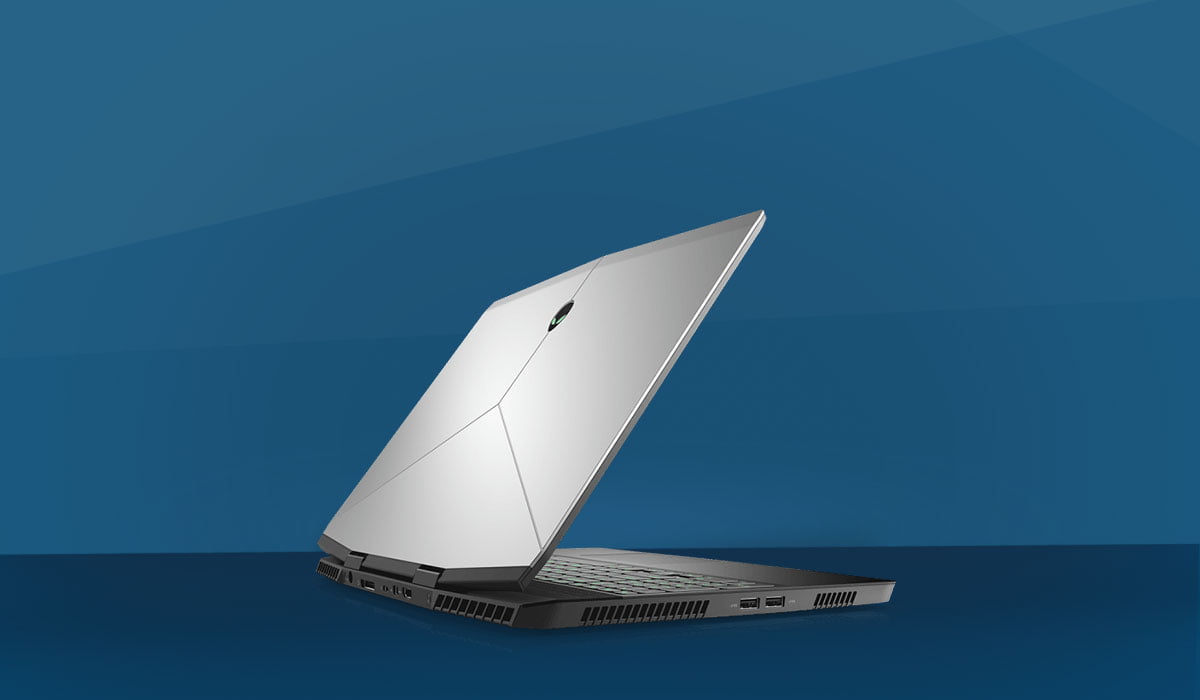 Now comes the crux of the Alienware M15 gaming laptop, the performance. Popular titles like Fortnite, Overwatch and Black Ops 4 ran pretty smoothly, as expected from a laptop of this price, all getting above 60 FPS.
When one is not working on any graphics intensive task, the M15 will switch to the Intel UHD 630 Graphics GPU.
However, in an Adobe render test, the GTX 1060 GPU on the Razer Blade 15 beat out the one on the M15, but only by a little bit. A big issue with this laptop is thermal throttling. The laptop gets quite hot without even overclocking the CPU.
My biggest concern is that the keyboard gets extremely hot around the middle right area (around the P and O keys). The temperature goes around 54 to 60 degrees Celsius. This makes it almost unbearable to play.
So one will need to attach an external keyboard to the game without the risk of burning one's hands off.
Luckily the fan noise doesn't get too loud, even during the times of full load.
Conclusion
It is a great attempt by Alienware at creating a thinner and lighter gaming laptop. The build quality and chassis design are out of this world (like an alien itself). But some of the issues can really irk many users and might put them off of buying a gaming laptop altogether.
The surface temperatures reaching up to 60 degrees Celsius is totally unacceptable, especially when one is paying top dollar for such a device. It's scary to think what the temperatures might be on a GTX 1070 Max-Q.
Maybe Alienware might fix this with a software update or two. But one will have to wait a few months if the company even recognizes this issue. You can buy Alienware m15 from official Dell website.