The new marvel of aesthetics that has been experimented by the Alienware is the slim, M15. This wonder of thin and lightweight gaming laptop has been praised by many all over the internet.
This wonderful piece is the smartest gaming laptop by Alienware so far, being 4.8 pounds and 0.7 inches in width.
It can easily handle 1080p gaming in this compact size. M15 comes in an amazingly sophisticated size and some really vibrant colors adding a lot of flavors to the brand. Apart from the regular black silver and grey laptops, the company has put together a cherry red body that completely complements the design.
You can customize your own just as the few given below:
M15 Model 1 in $3,749:
2.2GHz Intel Core i7-8750H processor
32GB RAM
2, 1TB NVMe M.2 PCIe SSDs
Intel UHD Graphics 630 GPU
Nvidia GeForce GeForce GTX 1070 Max-Q GPU
8GB VRAM
144Hz 1920 x 1080 panel
M15 Model 2 in $2,349:
2.2GHz Intel Core i7-8750H processor
16 GB RAM
60Hz UHD (3840 X 2160)
512GB SSD with a 1TB hard drive
M15 Model 3 in $1,379:
Core i7-8750H CPU
8GB RAM with 1TB (+ 8GB SSD) Hybrid Drive
Intel UHD Graphics 630 GPU
Nvidia GeForce GeForce GTX 1060 Max-Q GPU
8GB VRAM
60Hz 1920 x 1080 panel
The M15 does not have a very bright display. Its 144-Hz refresh rate gives an amazingly smooth gaming experience. This amazing gaming laptop has an average brightness of 284 nits though there are still many laptops from the peers that can give even better average brightness as good as up to 293 nits. The size has been compacted, and it has somehow affected the audio from the two tiny speakers that are situated somewhere at the bottom of the laptop.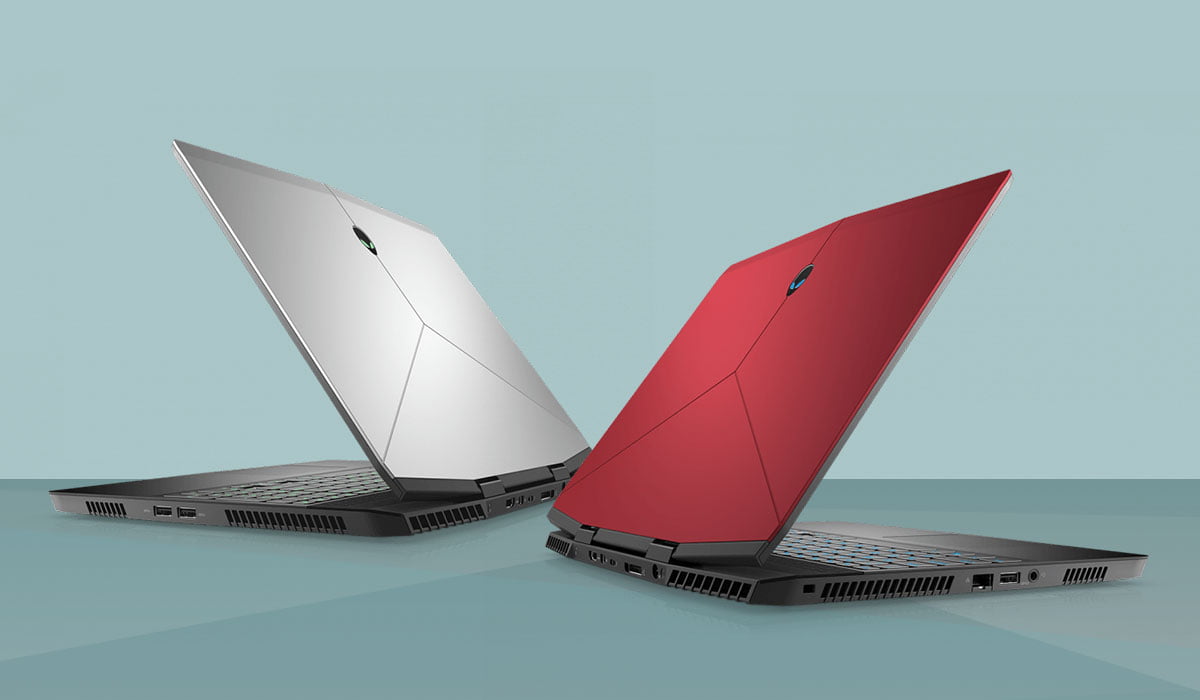 The keyboard is something that has failed to please many users with its island-style having almost 1.1 mm of difference between the keys. The touchpad is amazing though! It is 4.1 x 2.5 in size and does not have discrete buttons. It supports the pinch zoom feature along with the two-finger scroll and three and four-finger tap.
The Alienware M15 tops the list with the best battery life of 6 hours and 25 minutes. Also, the system has a good cooling system that won't let your device heat up if you are playing something like The Witcher 3! It is safe to say that the device is pretty comfortable and portable compromising on the performance expected from a gaming laptop!