After Amazon's cashier-free store in Chicago, the company will open their merchandise store in New York City.
The store offers highly trending products on Amazon's website with 4 stars or above reviews or top selling products on the company's website. Amazon will also sell smart devices with Alexa enabled smart assistant.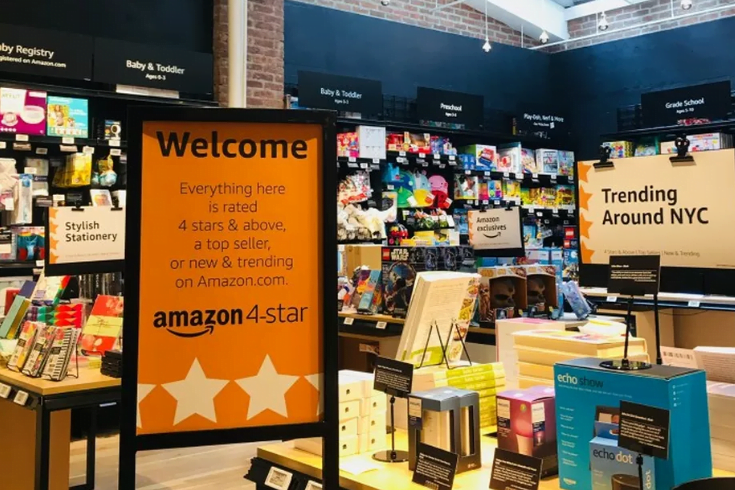 You could visit the store at SoHo, Spring Street. It's between Crosby and Lafayette Street. The timings will be from 10 AM to 9 AM from Monday to Saturday. The store will be open on Sunday as well with a slight change from 11 AM to 8 PM. Let's take a tour of the store inside:
Amazon 4-star opens tomorrow in the SoHo neighborhood of #NYC – check out a sneak peek of the store here: https://t.co/tA2G8zI5OK pic.twitter.com/UYD0UeEkA5

— Amazon News (@amazonnews) September 26, 2018

Amazon says that this 4 Star Store is "a direct reflection of our customers – what they're buying and what they're loving."
The items will include two prices, the regular price for regular buyers and the online price for those with Amazon Prime accounts.
Because of its huge e-commerce site, Amazon knows its sales. According to the retailer, the average score of all products stored in the new store is 4.4 stars, and the sum of these products has accumulated more than 1.8 million comments from five-star customers.
With this store running Amazon has now 17 bookstores nationwide. Four of them are "Amazon Go" which is a cashier-free store. Two of them are Amazon Fresh grocery pickups and the rest are Amazon Pop Up stores in different malls. There are more than 470 stores which are focused on foods groceries.
Available items in Amazon NYC:
Some of the items are highly in demand. Their names and stats are hereunder:
Codenames card games – 4.8 stars & over 2,000 customer reviews
3.5-inch mini cast iron skillet – 4.4 stars & over 10,900 customer reviews
Amazon's Echo Spot – 4.5 stars & over 5,600 customer reviews
Fire TV sticks – 4.4 stars & over 197,000 customer reviews
Both Echo Spot and Fire TV sticks are Amazon's best selling products as well as on the top charts during Amazon Prime Day this year.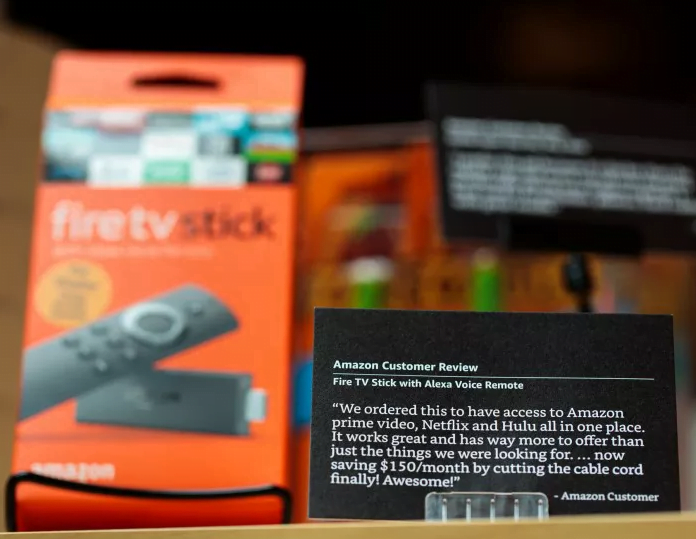 Every product shows digital price tags of Prime price and list price with savings being a Prime member. It also shows the number of reviews and star ratings which product received so that people know what others have said about the product. This helps them in their decision making. The customer can avail Prime membership by signing up for a free 30-day trial and get Amazon.com price instantly on the store.
Amazon didn't say anything about bringing this type of "4-Stare stores" to the other locations in or outside of NewYork in future.
Here's what Amazon says about what's inside this store:
"Throughout the store, there are features like "Most-Wished-For," a collection of products that are most added to Amazon.com Wish Lists; "Trending Around NYC," hot products that NYC-area customers are buying on Amazon.com; "Frequently Bought Together"; and "Amazon Exclusives." These features, along with customer review cards with quotes from actual customer reviews, make it fun and easy to shop."