Apple announced that it is planning to build its new 133-acre campus in Austin. The company plans to expand its operations in Austin with an investment of $1 billion. Not only Austin but Seattle, San Diego, Culver City and many other cities such as Pittsburgh, New York, Boulder, and Colorado are on Apple's list for the upcoming years. The list of cities and states makes it clear that the company plans to expand all around in the US in the coming years.
The new campus will start with a 5,000 workforce and grow up to 15,000 making Apple the largest private employer in Austin. The powers in Austin seem to be quite happy with this initiative by Apple. The company's 'Today at Apple' initiative is praised globally.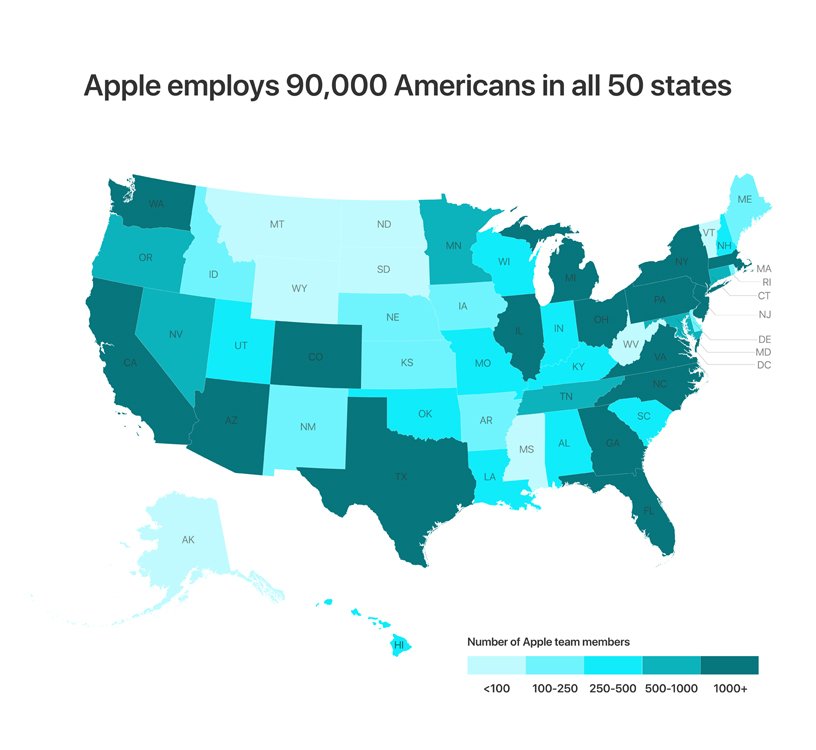 The Austin Mayor, Steve Adler reportedly said:
"Apple has been a vital part of the Austin community for a quarter century, and we are thrilled that they are deepening their investment in our people and the city we love. Apple and Austin share a creative spark and a commitment to getting big things done. We share their commitment to diversity and inclusion. We're excited they are bringing more middle-skilled jobs to the area. And we're particularly gratified by their commitment to providing a great place to work for a large and growing number of America's veterans".
Also, the country director said,
"Apple is truly a part of our Texas family. Apple's vision of innovation, quality, and simplicity align with the values here in Williamson County. We are both committed to continued job creation and outstanding quality of life. This new expansion is a perfect example of the astounding growth and opportunity that are possible when a company and a community work together."
Not only the workforce capacity is the charm with this new campus, but the 50 acres of open space that would be preserved with Apple is also talked about. Keeping the convention alive, this new space will be powered 100 percent by the renewable energy resources.
Furthermore, the jobs created at the new campus will include a diversified range of departments that includes Engineering, research and development, operations, finance, sales, and customer support too.
With this new initiative, Apple aims at creating a huge job pool. Not to forget that the company has a record of creating a greater number of jobs. The previous year Apple added around 6,000 jobs with a total of 90,000 employees all over the state. The company previously announced in January that the company is planning to create 20,000 jobs in 2023. Apple's CEO, Tim Cook, said:
"Apple is proud to bring new investment, jobs, and opportunity to cities across the United States and to significantly deepen our quarter-century partnership with the city and people of Austin. Talent, creativity and tomorrow's breakthrough ideas aren't limited by region or zip code, and, with this new expansion, we're redoubling our commitment to cultivating the high-tech sector and workforce nationwide".
Apple is seemingly moving towards some great investments to increase the number of Apple employers in the US. The company might become the largest private employer in the region very soon. What do you think? Let us know in the comments section below!