The world's most popular smartphone Operating System turns 10 today. Android OS is in more than 85% smartphones of the world. This didn't happen overnight. Over a decade, Android has become the world's most popular OS and isn't just limited to phones but in tablets, smartwatches, cars, and many other smart devices. Due to the large variety of devices, people are choosing Android over iOS.
The launch of the original iPhone in 2007 changed the mobile phone industry forever. Initially, when the iPhone was launched, there were only a few players in the market. Nokia's Symbian dominated back then.
Android is an open-sourced Linux based OS. It allows manufacturers to tweak and develop their own skin (Interface) based on Android's framework. Just like Samsung's TouchWiz, HTC's HTC Sense UI, MI's MIUI and so on.
We highlight some of the major milestones and devices which took this OS to the next level.
HTC Dream (G1) – The first Android Device:
Released in 2008, HTC Dream (A.K.A T-Mobile G1) was the world's first Android smartphone. It features a sliding keyboard, 3.17″ screen with the resolution of 320 x 480. A tracking ball for easy navigation like BlackBerry.
This all comes with the thickness of 16mm. Compared to iPhone, HTC Dream was not as sleek and futuristic in design at all. It didn't have 3.5mm headphone jack. Even after all these flaws, the company managed to sell over a million units within the first six months of the release.
HTC and Google Collaboration – Nexus One:
If you think HTC collaborated with Google in Pixel and Pixel XL you're mistaken. In 2010, Nexus One was launched with the Nexus brand. It was the first device which actually stood toe to toe against iPhone. Nexus was more focused on giving people pure Android experience with no bloatware.
It was the time when Android ditched the physical keyboard and gave a full-screen OLED display.
Samsung Galaxy S:
We saw the dawn of Samsung's Galaxy S series in 2010. The S1 has 1 GHz ARM processor with PowerVR graphics processor. The software was "Hummingbird" back then. The current version is Android P with lots of improvements. The Super AMOLED display of 480 x 800 pixels was loved by everyone. iPhone 4 made it very tough for Samsung S1 to compete.
Samsung sold 25 million Galaxy S devices as of 2013.
https://www.youtube.com/watch?v=mW_P9NX11oo
Android Market for Apps:
Apple announced its AppStore in 2008 along with iPhone 3G. This opens the possibility and the potential of what smartphones could do with the apps.
After that, Google introduced "Google Play Store" in months by introducing apps and games.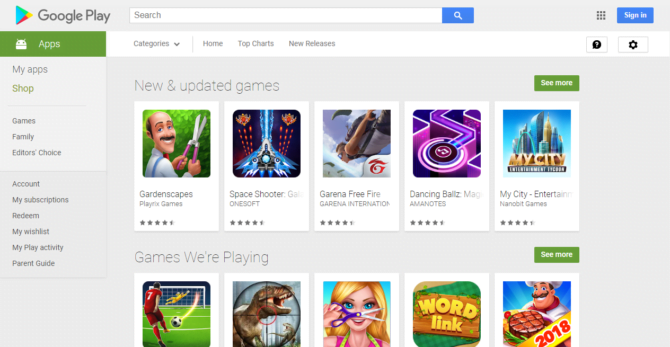 Today, Google offers apps, games, music, movies, TV shows and so much to billions of users around the world.
Android Wear:
In 2014, Google entered the SmartWatch market announcing a new version of Android exclusively for portable devices. Android first appeared in LG G Watch, Moto 360 and Samsung Gear.

Do let us know what you think in the comments section below!