Oppo is definitely a smartphone manufacturer that thinks out of the box. After the baby shark fin pop-up camera that is going to debut with the Oppo Reno, If you thought the company was done with innovative thinking, you'd be wrong.
According to a unique patent spotted on World Intellectual Property Office (WIPO), Oppo is working on a smartphone that brings back a classic meme. Rather than following the trend of foldable phones, Oppo plans on giving you a display WITHIN your display.
Netherlands blog, LetsGoDigital followed the patents and made a mockup render which shows Oppo's Research and Development (R&D) wing's effort!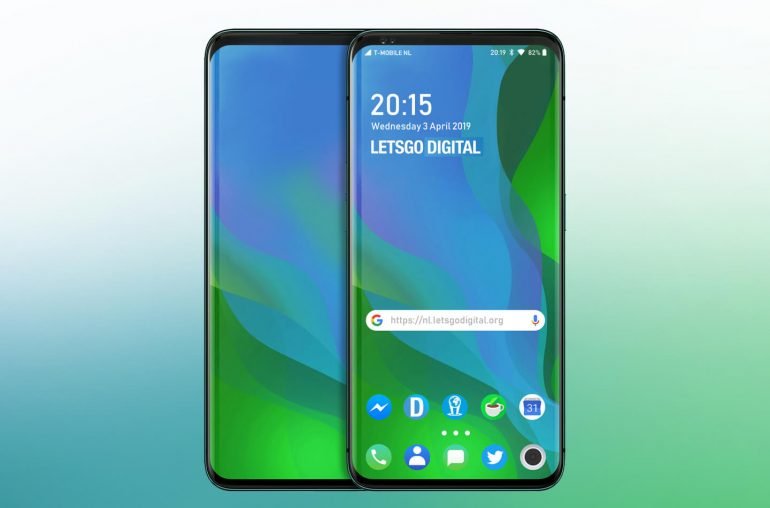 While other smartphone manufacturers are moving towards new design choices – Oppo is determined to standing out.
Oppo and Vivo are currently the market leaders when it comes to pop-up cameras, a few other phones manufacturers have introduced the new design element to their phones.
Samsung innovated with the cut-out camera, and Huawei introduced a phone that can practically shoot photos in pure pitch black.
We have seen an instance of Oppo using this type of mechanism once before with the Oppo Find X. The phone was a slider phone which we haven't seen since Nokia was the original king of phones in early 2000.
According to these designs, the new phones by Oppo will have a display that will either pop-up from the top of the phone or from the side. What purposes these extended displays will serve is still the million yen question.
The patent was filed on January 29, 2019, which suggests that Oppo wanted to protect their Intellectual Property (IP) from competitors' prying eyes.
While we are still early into 2019, there is still plenty of time for plenty of tech shows, innovations in the smartphone industry and opportunity for introducing new design choices in smartphones.
We know that Oppo has no phones showing up soon with these design choices, but perhaps the phones that will succeed the Oppo Reno could show signs of the new display technology in action or suggest their purpose?