What this new phone will offer
There are rumors about the company experiencing with OLED displays and wireless charging technology.
The LG G5 can be everything but boring. It has impressive specs and two rear cameras to improve and modify with accessories, making it a great option for phone lovers. However, there's still a lot of potential lacking in the G5 for the G6 to improve.
With this new phone soon releasing a lot of murmurs about what this phone can be are floating around there – but here's everything you need to know about it.
At a glance:
-What is it? – The new LG flagship Phone
-Is it out yet? – Will be released in April 2017
-How much will it cost? – Around 500£ and 600$ without a SIM or plan
LG G6 Announced Release Date and Price
As the last LG phones like the G5 and G4 were both announced before April and launched in April, it is possible that the new LG G6 will also be launched in April, this time 2017. But this is just a guess; there's no announced date yet.
There's no announced price either, however, making a bet you can say that it will cost around 500£ and 600$ respectively as the G5 had the same price.
LG G6 Design
This new phone will come with a greater and more premium design. Making it look like a top-quality quality with more appeal than its predecessors.
However, there is a big rumor about the new phone having a tempered glass in the back of the phone as a new improvement.
LG G6 Display
There are some talks about the new phone coming with an OLED panel display. As LG is already producing this display for its TVs, it is possible that this new phone will have them too, just like the Apple Watch Series 2 has.
It would be a vast improvement as LG competitors like Samsung have already included these displays on their phones for quite some time now. So it is a must for LG to add these displays even when it looks like there will be no time for it.
LG Other LG G6 Features
There are rumors about a new wireless charging feature. This new charging module will be able to pump your battery up to 50% in just 30 minutes with wireless charging. The same charging rate used in other flagship Samsung phones.
However, it is possible that this feature will not be available for the G6; instead, we could have a peek at it.
On the other hand, LG already made an announcement of this technology months ago, so it could still happen with the new phone.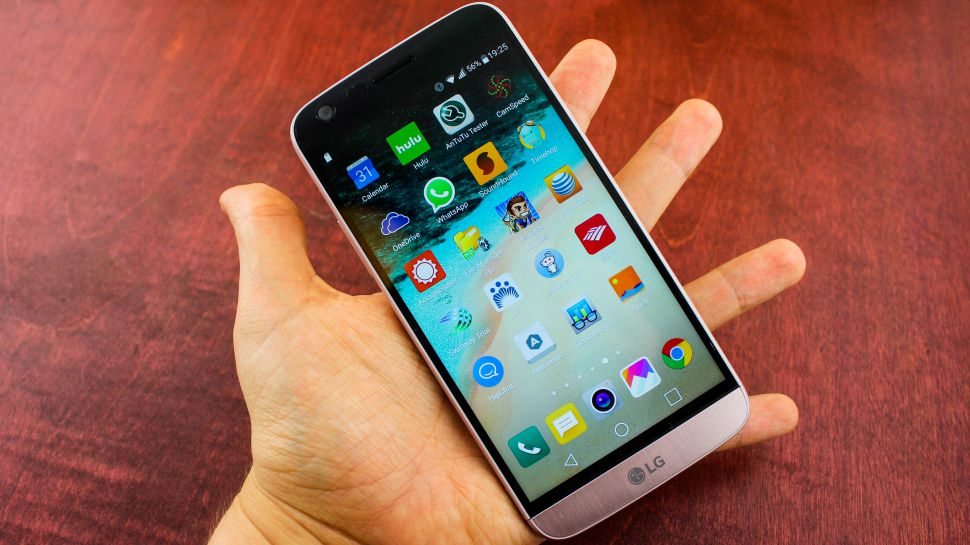 Better Features
1) Premium Design
The G5 was launched with all metal improvements, making it a far better look than the G4 had. Making it feel like a great phone in your hand.
Nonetheless, this doesn't mean that the phone was excellent. Its design had some issues and didn't look as good as other phones in the market like the iPhone 6 which used the same metal style but looked far better. So, it is not just about having a high-end design with the best qualities but making it look incredible and improved from its predecessor.
2) The old App Drawer is back
When the last LG phone the G5 was "fixed" and its app drawer feature was not present, a lot of users questioned the idea and asked for a reverse. Now, LG has heard the petitions of thousands of people and restored the App on the phone. Nevertheless, to use it you'll have to install it by yourself, with a UI downgrade that you can do manually.
That's a real issue because nobody wants to go back; everyone wants an improvement on the phone.
What's more, there are rumors about Google wanting to add this App Drawer to their new Android features, but that is not still an announcement, and people want this excellent feature to come back.
3) Longer Battery Life
With the last LG release of the G5, the battery had good improvement with that removable battery; however, it wasn't that great because it didn't have as much power as we'd like it to have.
With only 2800mAh this battery is not so tiny, but it doesn't fit with other phones of the same line like the Galaxy S7 or the HTC 10 and even the former G4 who all had 3000mAh. The worst thing about this is that 3000mAh isn't too remarkable either when the Galaxy S7 Edge has around 3600mAh of battery power.
That's why it's nice to think that the G5 battery could have been a lot better if it was bigger and durable.
4) Innovation as its Maximum
One of the greatest things about the former G5 is that it had a lot of new features and innovation other phone didn't have. Like the dual rear camera with accessories to improve it, making it a must for everyone who likes this stuff.
LG is one of the most innovative phones manufacturers, and that's why we can expect a lot of it. Being the first to add buttons on the back of the phones and QHD displays and even bend screens we can expect a lot more from them with this new G6 release that comes next year.
Even so, we know that LG won't stop there, that's the reason for so many rumors around this G6 which looks like it is going to be awesome.
5) Fingerprint Scanner on Front
The G5 had a fingerprint scanner on the back of the phone. It didn't look like a bad idea at a glance, and it is a little more comfortable.
However, LG has thought about the easiness of having this feature in front, just to make it easier for users to unlock the phone with one hand. No other company has problems with this function on its phones, so we expect that this new G6 won't either.
6) Sound Outputs
The recent G5 phone had just a single facing-front speaker on the bottom, but it is possible that the G6 will have double stereo speakers in front.
Nonetheless, at using headphones the G5 is far better and does a good job.
But we expect that G6 will be better for both features when talking about sound quality and outputs.
7) Far Better Module Configuration
Having the opportunity to increase the power and capacity of the G5 hardware may be one of the best features this phone has. It isn't something that was lacking before, and that's why it makes it so valuable.
We're hoping to have far better improvements and a wider range of customization with the modules.
8) Front camera with Wide-angle capacity
To have wide angle capabilities in the back of the phone is something normal and of course, very useful because this one has better MP and a broader range of effects.
However, there is a rumor about having this wide-angle feature in the front camera with the G6, just as everyone is expecting to get.
9) A Brighter Display that never goes off
Just like the Galaxy S7, the G5 had this new feature of an always-on screen to make it feel not only visually better but useful, having the opportunity to see whatever is happening on your phone without touching anything.
The things about this are that it can make it worst to see what's on display at that moment due to the slightly brighter improvement and make it even harder for the battery to last. However, this is something we want to be fixed on the new phone, having this more dazzling display comes handy something, but can feel useless too.
So, what can we expect?
As it stands, the last LG G5 was a vast improvement in some features from the G4, making it a more exciting and far better-looking phone. With impressive features that have not seen before and a lot of risky changes, the G5 made its appearance and widely accepted by smartphone users.
However, we expect the new G6 to be even better than the G5. We expect it to have the same innovative and adventurous spirit and at the same time, an improved finished product from its predecessor.
That will make LG Stand again among the greatest manufacturers in the world.