While people are gasping audibly at the unveiling of roll-up televisions and being duped into thinking that they can go home and hook up to 5G, some of the most groundbreaking devices unveiled at the 2019 Consumer Electronics Show in Las Vegas might actually help save our lives.
Of course, with great power comes great responsibility. Many of these devices are designed to operate via Bluetooth and Wi-Fi and share our information with caretakers. It's an awful lot of sensitive information to entrust to a gadget and hackers the world over are likely geared up to exploit any security weaknesses.
Here are just a few of the new technologies that will likely become available to consumers and specialists beginning this year. If you're thinking of buying one (or being hooked up to one), it's important to ask questions about how your information will be kept safe.
AerBetic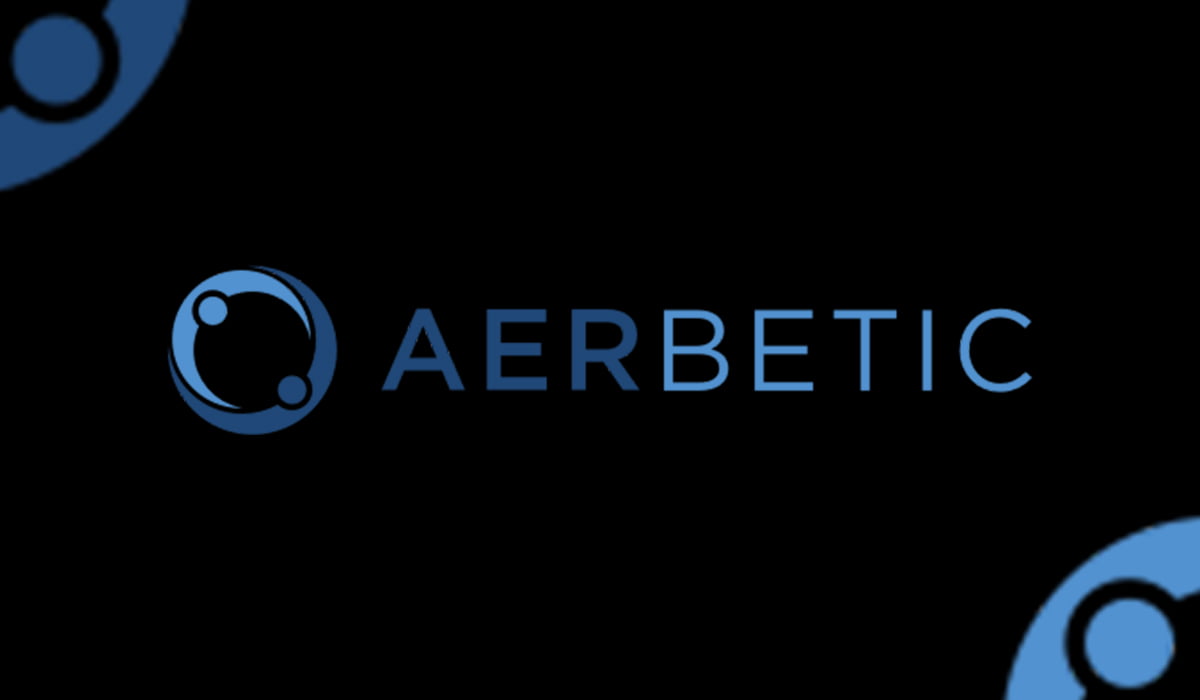 AerBetic is making wearable gas sensors that allow diabetics a non-invasive way to monitor their blood glucose levels. Bracelets and pendants will be programmed to detect the gases that skin emits during hypoglycemic and hyperglycemic episodes. The accompanying app will learn each customer's unique baselines and alert them when their levels move outside their normal range. If you're not afraid to share your medical data, it also allows your loved ones the ability to check in on your stats. Beta testing is set to begin in the next few months and you can sign up here if you're interested.
Withings' Move ECG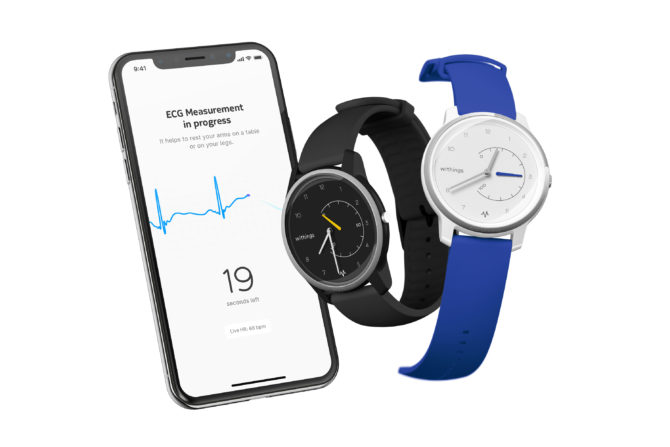 If you can't afford the Apple Watch 4 to monitor your heart, Withings has debuted a cheaper solution. Their analog watch can record a medical-grade electrocardiogram on demand, at least according to their specs. The device is awaiting approval from the FDA but the company says it will be available this spring. The Move ECG will detect irregular heartbeats in order to identify cardio abnormalities that can lead to heart attacks and strokes.
Of course, this would be more helpful if the device worked at random instead of waiting for the user to feel palpitations and trigger the reading. But for well under $200 it might be worth the investment just for the peace of mind that comes with being able to watch your results on your smartphone and receiving advice about whether or not its prudent to consult a doctor.
This device also has a share feature, designed to alert your doctor to worrisome readings. But consumers eager to invest in alert systems need to be sure their physicians are willing and able to process this information first.
Aulisa Medical's Guardian Angel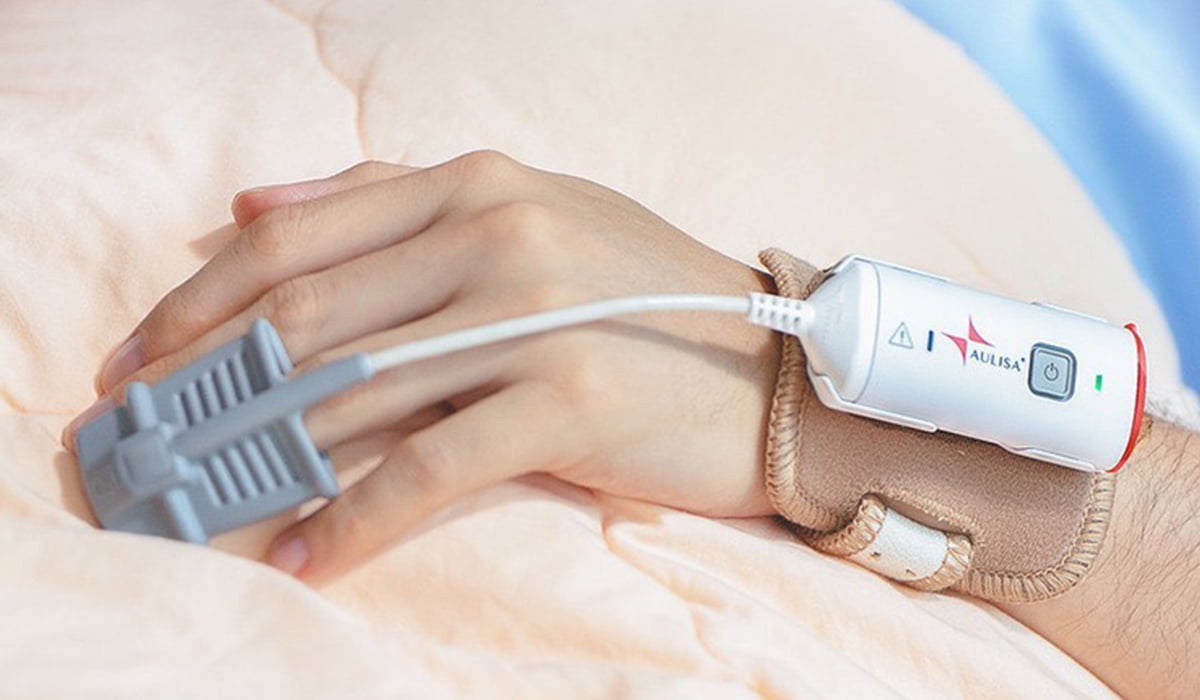 Aulisa Medical has revealed its Guardian Angel for adult and pediatric use. It's a wireless vital sign monitor and alarm system that you wear on your finger or foot (for infants). For $800, in-home or hospital caretakers can get immediate SpO2 and pulse rate readings from patients once per second and watch patients on a live monitor. It's one of the only devices that frontloads its security feature, keeping data "double encrypted, using both AES-128 data encryption as well as an Aulisa private encryption method for optimal security."
Devices like these will be increasingly important for decreasing the amount of labor required for vitals spot checks as our population ages and our nursing staff shortages become more severe.
TestCard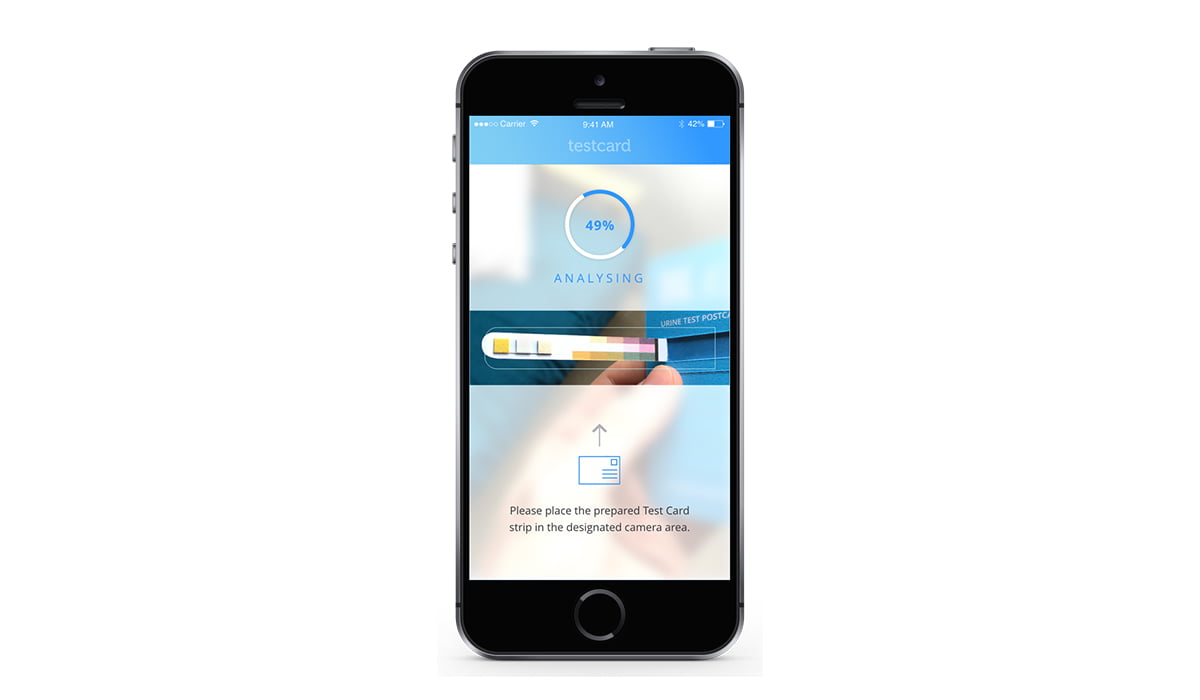 Paper diagnostic tests are going to be ubiquitous in a few years. Despite the spectacular failures of companies like Theranos that make promises of cheap, easy, non-invasive testing, the simple TestCard can test urine and provide immediate readings via a cell phone app. The hope is that easy access to laboratory-level information will allow people to take charge of their health and decrease the prices of physician visits. At the moment, it can test for pregnancy, blood glucose, prostate health, kidney disease, STIs, and illicit drugs.
Aris MD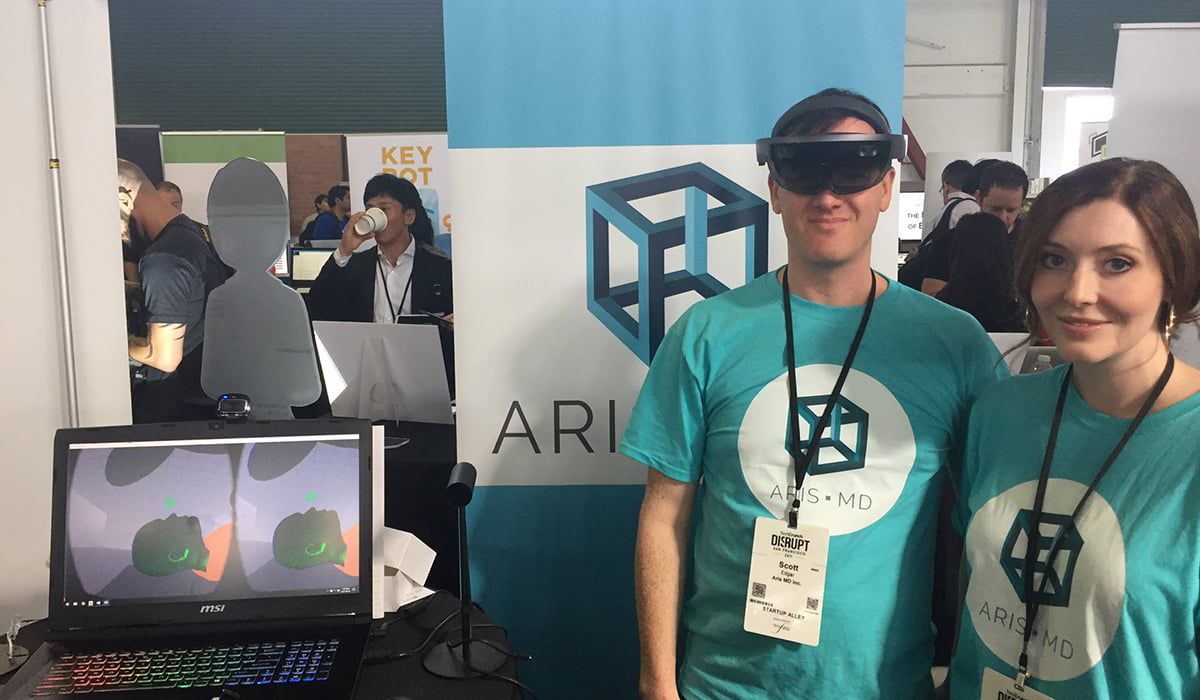 We don't think of our surgeons needing practice runs before they perform an operation, but a new generation of AR and VR systems allows specialists to keep up to date on techniques and aims to improve patients care and outcomes. Aris MD' s VR system lays diagnostic images over a patient's body to assist in surgical procedures using images from MRI, CT, X-ray, and ultrasound scans to give surgeons a guided map of a patient's specific anatomy (we're assuming they already know general anatomy). The best part about this technology is that it can aid in addressing a unique pathology or injury. Again, the goal is to save physicians' time, reduce costs, and improve patient outcomes. The system also allows surgeons to practice performing surgeries in a virtual world before they're hovering over you in the OR.
Xandar-Kardian LED lamp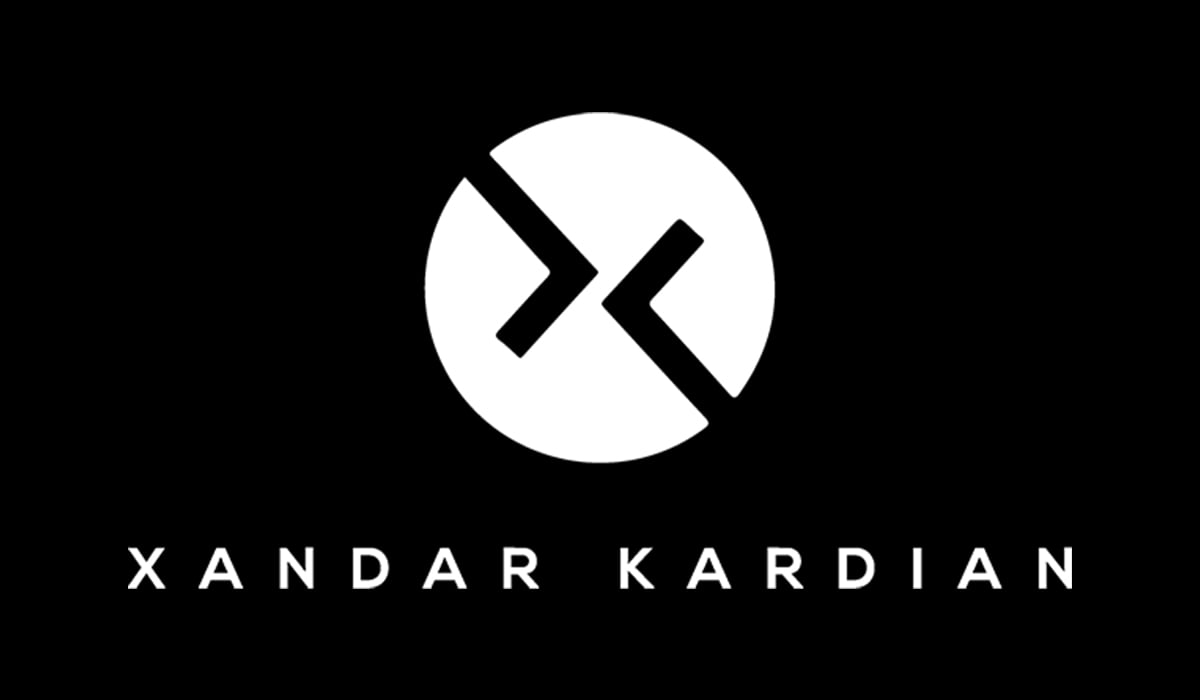 Xandar-Kardian's NZEL 100 PERS is the non-wearable solution to your in-home health needs. Its gesture-bases SOS trigger, SOS button, and Alexa-enabled voice command abilities allow you to get the help you need if you experience a health event such as a fall or cardiovascular episode. It can monitor things like your respiration and movement.
Like many other devices we're seeing, it monitors your movements and vital signs and can alert emergency workers, physicians, or other loved ones and caretakers to your well-being. It's a lot of trust to put into a device and not all emergency services or doctors will have the capability to receive such alerts or do anything about them, but it looks like smart home technology is primed to be part of the solution to healthcare shortages (especially for the elderly and other vulnerable populations) in the near future.
Here are some other gadgets that have been announced on Day 1 or prior to the start of CES that are now being demonstrated in Las Vegas.
Medical Wearable Solutions' EyeForcer Glasses
"EyeForcer is a patented smart eyewear that prompts the user to maintain his or her head upright while using a mobile device thus taking the strain off his or her neck and preventing diseases such as tech-neck and Gameboy disease."
Wefight's Vik Breast Cancer chatbot
This odd little French breast bot will deliver healthcare advice to breast cancer patients who want interactive follow-up care. It also allows users access to a community support board and delivers medication and appointment reminders. It can also be downloaded by loved ones, although according to its video it just delivers generic advice to listen and talk with patients about their well-being. It's most interesting feature might be its notifications of clinical trials that users can apply for.
"Helpicto lets people with language disorders – such as autism – to communicate. As a personal translator, Helpicto translates speech to image."
"DreamOn utilizes low-frequency pulses to gently activate your body's natural sleep process and guide your mind to rest." This wearable promises to help you monitor and improve your sleep without medication.
Tuesday is CES's Digital Health Summit, so we're bound to see some great new tech presented and tech ethics issues discussed. Stay tuned!