The ongoing wave of tech revolution has taken PCs towards a massive improvement. Intel, a name not unknown to any, is now on the driving seat on revolutionizing the tech of PCs. Since we are talking about Intel, we are not expecting anything less than average from it.
Intel just introduced the ninth generation of its popular "Coffee Lake S Refresh" Core processors. This includes i5-9600K, Core i7-9700K, and Core i9-9900K.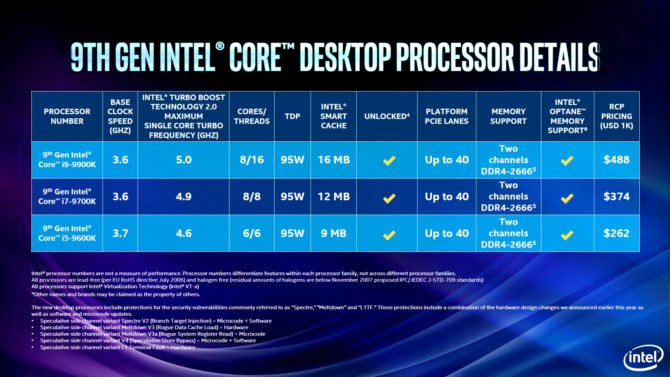 Intel understands how rapidly is the gaming business expanding. Keeping that in mind, its new processors are tailor-made for hardcore gaming.
The new processors will support the existing hardware of Coffee Lake and Z370 (after a BIOS update). There will also be plates with the new Z390 that will accompany the launch.
Performance:
Intel's ninth generation will give you a 10% boost from ordinary PCs. The company has integrated its chips with UHD Graphics 630 and offers support for DDR4-2666 RAM.
And as per tested by PUBG, the overall gaming experience turned out to be amazing. Further, Intel did not just stop there; we now have integrated as well as welded heat spreader (IHS). Yes, WELDED to provide it with massive heat tolerance ability.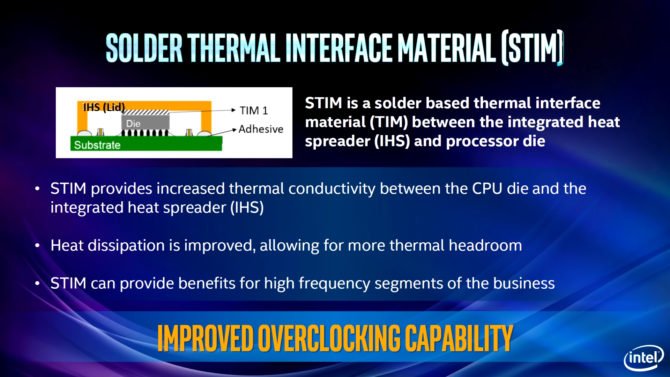 The Price
Core i5 is priced at $282, Corei7 at 374 and Core i9 at $488.
Pros
8-cores, 16 threads at long last
400MHz faster than last gen

Soldered thermal interface medium
Cons
Expensive
Intel Xeon – 28 Core:
Intel Xeon processor comprises 28 threads based on Skylake-X architecture.
During an interview with Forbes, Mr. Marc Seconi (Intel's Marketing Manager) said that:
"Gaming has traditionally been the more lightly-threaded of applications your PC will face, but over the last couple of years, we've seen games and gaming engines become more threaded. Nonetheless, they do still remain lightly-threaded, but we also recognize that a lot of the gaming community also do content creation to some extent. That's both casual creation or something more demanding and a lot of those applications are beginning to use more and more threads.

Current content is often very high detail and high resolution and it requires a lot of processing power. So recognizing that gamers do venture into content creation, having a little more power available than the four-core processors of a few years ago was something we wanted to prepare for."

Mr. Marc Seconi (Intel's Marketing Manager)