After a four-year long hiatus, Apple finally updated its Mac Mini in the event last night.
The product comes with quad- and 6-core processors along with 64 GB memory that stores humongous amount of data. The new Mac mini delivers five times faster performance which makes it the most powerful Mac ever produced.
The device has storage of Thunderbolt 3 along with T2 Security Chip and a 10GB Ethernet option. Mac Mini has 8th generation of Intel processors which gives it a Turbo Boost Speed of 4.6Ghz. It is also equipped with Intel UHD (Ultra High Definition) Graphics.
Regarding music and pictures, Mac Mini has storage of multiple tasks such as music creation, software development, video making, and photo editing, etc. This enables it to complete tasks in one go, and this includes live concert performances, code compiling and video transcoding.
Also read: MacBook Air 2018 is Apple's greenest MacBook ever!
Regarding data storage, the product can store large amounts of files with up to 2666 Mhz memory. Its functions include running virtual machines, manipulating significant amounts of data and loading big files in the memory.
With T2 security chip, the device has a strong security feature which encrypts your data automatically. The device has a Secure Enclave feature that helps you to boot the process which has not tampered within.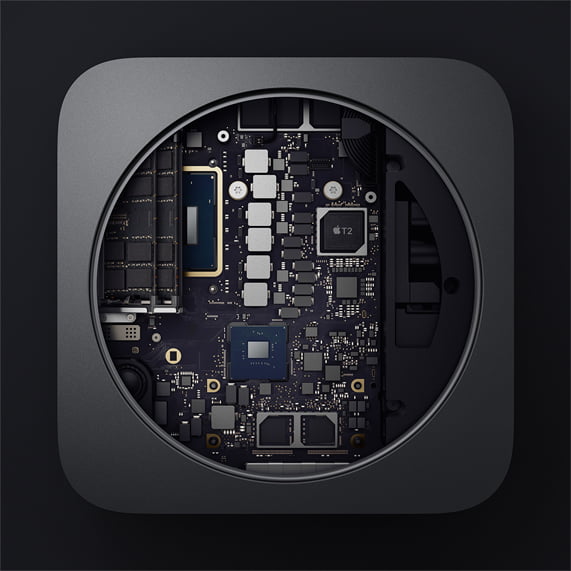 With the video feature, the product has HEVC (High-Efficiency Video Coding) that can transcode the video at a lightning speed. This will benefit the users working with high-resolution video. Amazing, right?
Also read: iPad Pro 2018 steals the show
Since the device has Thunderbolt 3, the invention doubled the performance from the previous generation. Mac Mini can connect to 4K and 5K displays and has the output video in three formats.
The product has an audio jack, two USB ports, Gigabit Ethernet and an HDMI 2.0 port which you can connect to almost anything you want.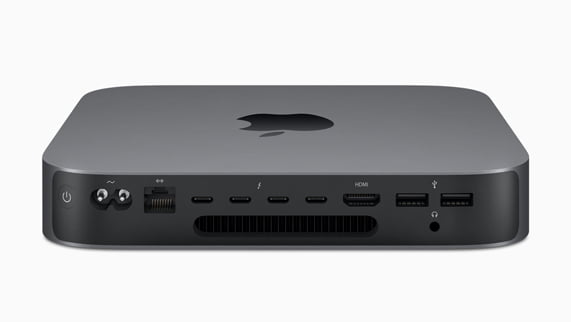 In terms of appearance and material, Mac Mini has a gorgeous gray finish and is made out of an aluminum alloy that is 100% recyclable. The material has the same strength, same durability, and aesthetic finish. This alloy is used in all Apple products. Also, Mac Mini has recycled plastic for a safer carbon footprint.
Mac Mini is priced at $799 and is available for preorders.
Hope customers are satisfied with this product! Stay tuned to our updates!