Many people depend on email for their academic and professional tasks. However, they often find managing and organizing their emails challenging.
Sometimes, you need more than just sending emails. You might need help organizing your inbox, managing different email addresses, or separating personal and work emails. Thankfully, apps are available to make these tasks easier and save you time.
I've tried many email apps like Front, Yahoo Mail, Apple Mail, etc. Some have limitations in customization, features, and user experience. Consider these factors when choosing an app that suits your needs.
Discover alternative email apps for Android, iOS, and macOS. This article explores free and paid options beyond the mainstream ones.
Here you go:
| Email App | Availability | Price | Key Features |
| --- | --- | --- | --- |
| Outlook Mobile | Android, iOS | Free | Multiple user accounts, clean interface, calendar feature |
| Spark | Android, iOS | Free | Emoji quick replies, intelligent inbox, customizable toolbar |
| Thunderbird | macOS | Free | Tab interface, color-coded tags, FileLink feature |
| Polymail | iOS, macOS | Free/Paid | Undo send button, read receipts, follow-up reminders |
| Blue Mail | Android, iOS | Free/Paid | Seamless performance, email grouping, dark theme |
| Cleanfox | iOS | Free | Unsubscribe from unwanted subscriptions, simple interface |
| Front | Android, iOS, macOS | Paid | Shared inbox, social media integration, clean interface |
| Gmail Mobile | Android, iOS | Free | Fast and reliable, organized inbox, un-send email option |
| Yahoo Mail | Android, iOS | Free | Beautiful interface, folder management, various themes |
| Apple Mail | iOS, macOS | Free | Neat interface, shared inboxes, VIP mailbox |
Please note that pricing information may vary or change over time. It is recommended to visit the respective app stores for the latest pricing.
Table of Contents
---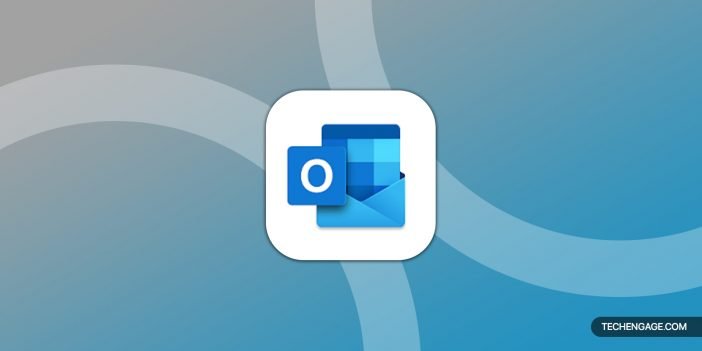 Outlook Mobile is a popular email app for smartphones. It is easy to use and helps you stay organized with your emails. The app also has a calendar feature to manage your schedule. Outlook Mobile has a clean and user-friendly interface.
The app supports multiple user accounts, allowing you to add Gmail, iCloud, or Yahoo mail addresses. Additionally, it can connect to storage accounts on platforms like Dropbox to access the stored data for use in emails.
As a hefty user of Outlook Mobile, I have experienced some challenges with managing a large volume of emails. Here are a few reasons why Outlook Mobile might not be easy to use as a heavy user, along with some pros and cons based on personal experiences:
Cons:
Performance with large email volumes: Outlook Mobile may become sluggish and slower when dealing with a high volume of emails, especially if the email accounts are linked to multiple devices.
Limited customization options: The app lacks advanced customization features compared to some other email apps, making it harder to tailor the interface and settings according to personal preferences.
Organization difficulties: When dealing with a large number of emails, Outlook Mobile's organization features may not provide enough flexibility and customization options to efficiently sort and categorize emails.
Pros:
Multiple user accounts: Outlook Mobile supports the addition of multiple user accounts, allowing you to manage emails from different addresses within one app.
Clean interface: The app offers a clean and user-friendly interface, making it easy to navigate and find important emails.
Calendar feature: Outlook Mobile includes a calendar feature that allows you to manage your schedule seamlessly alongside your emails, providing a comprehensive productivity tool.
It's important to note that these pros and cons are based on personal experiences and preferences may vary. As a heavy user, you may want to explore other email apps that offer more advanced features and customization options to better suit your needs.
Pricing: Free
---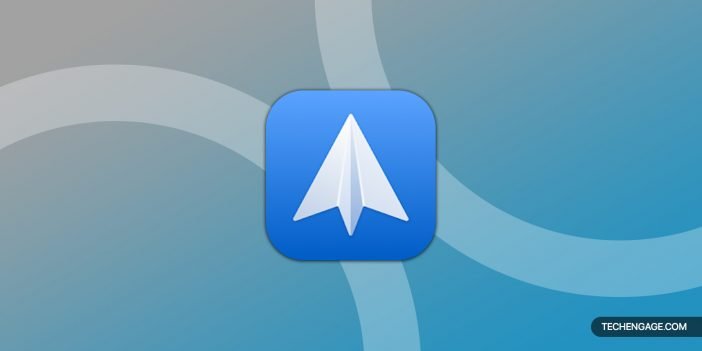 Spark is perfect for emoji enthusiasts. Unlike other apps, Spark allows you to send emojis as quick reply responses. With Mail by Apple having some limitations, Spark offers a range of useful features. The app provides push notifications for all connected accounts. Its intelligent inbox is particularly fascinating, as it organizes emails from multiple accounts into categories such as personal, newsletter, etc. (similar to Gmail).
You can snooze and schedule messages and set reminders for sending important emails at your convenience. The email viewer toolbar can be customized with up to six actions.
As a personal user of Spark, I have had both positive and negative experiences with the app. Here are a few pros and cons based on my personal usage:
Pros:
Emoji quick replies: Spark allows you to send emojis as quick reply responses, which adds a fun and expressive element to your email conversations.
Intelligent inbox: Spark's intelligent inbox categorizes emails from multiple accounts into categories such as personal, newsletter, etc., making it easier to navigate and prioritize your emails.
Customizable toolbar: The email viewer toolbar in Spark can be customized with up to six actions, allowing you to quickly access the functions you use most frequently.
Push notifications: Spark provides push notifications for all connected accounts, ensuring that you never miss an important email.
Snooze and schedule messages: You can snooze and schedule messages in Spark, allowing you to prioritize and manage your emails more effectively.
User-friendly interface: Spark offers a clean and user-friendly interface, making navigating and finding important emails easy.
Cons:
Limited platform availability: While Spark is available for Android and iOS devices, it is currently unavailable on macOS or other platforms, limiting its compatibility for some users.
Learning curve: As with any new app, there may be a learning curve as
Pricing: Free
---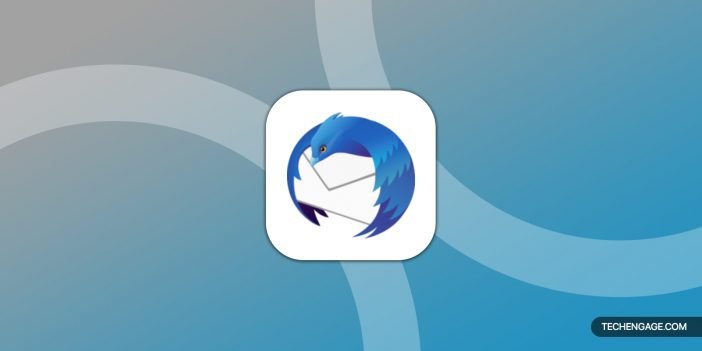 Developed by Firefox, Thunderbird is an unconventional email application. It utilizes a tab interface to save and display your recently visited emails, allowing you to easily switch between them. Additionally, Thunderbird provides color-coded tags for efficient email organization. These tags can be customized and modified according to your preferences.
One distinctive feature is the FileLink that lets you attach large files from other sources without needing another app. While the app's appearance may seem dull, it works seamlessly and has impressive performance.
Certainly! Here are some personal pros and cons of using Thunderbird as an email client:
Pros:
Robust and reliable: Thunderbird has proven to be a stable and dependable email client, rarely encountering crashes or technical issues during my usage.
Customizable interface: It offers a wide range of themes and add-ons, allowing users to personalize and enhance their email experience based on their preferences and needs.
Privacy-focused: Thunderbird prioritizes user privacy and offers features like automatic encryption and support for various email security protocols, ensuring a secure email communication environment.
Cons:
Limited cloud integration: Unlike some other email clients, Thunderbird doesn't have built-in support for popular cloud storage services, which can be inconvenient if you heavily rely on cloud-based file sharing or storage.
Mobile app limitations: Thunderbird's mobile app is less feature-rich or user-friendly than its desktop counterpart. This could be a drawback for users who require seamless email management across different devices.
Somewhat outdated interface: While Thunderbird's interface is functional, it may feel a bit outdated compared to sleeker and more modern email clients available today.
Please note that these pros and cons reflect my personal experiences and preferences, and your own experience may vary.
Availability: macOS
Pricing: Free
---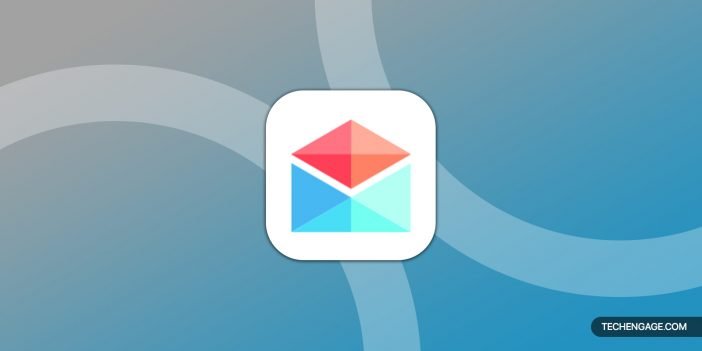 Polymail is an elegant email app that stands out among other mail apps for iOS and macOS due to its minimal design and straightforward interface. One exciting feature is the undo send button, which Gmail now also has. With this feature, you have the option to un-send an email immediately after sending it, a capability that is not common among other mail apps. Another notable feature is read-receipts, which inform you if the recipient has opened your email, attachment, or the link you sent them (although the necessity of this feature in email is questionable).
You can set follow-up reminders on it to avoid forgetting among the numerous daily emails. Unlike many people, Polymail displays the LinkedIn picture of the sender (if they use the same email), allowing you to recognize them by their face.
As someone who has spent considerable time using Polymail, a modern email client offering a range of features for individual users and teams, I'd like to share my observations regarding its benefits and potential drawbacks.
Pros
Integrated Tracking: Polymail's email tracking is one of its standout features. Knowing when emails are opened or links are clicked provides invaluable insights for sales and marketing professionals.
Unified Inbox: Managing multiple email accounts from one unified inbox helps streamline tasks and save time.
Collaboration Tools: Team collaboration is a breeze with shared inboxes, notes, and reminders.
Email Scheduling: The ability to schedule emails to send at a later time allows for more flexibility in communication.
Clean Interface: Polymail's user interface is sleek and intuitive, enhancing the overall user experience.
Integrations: Seamless integrations with popular tools like Salesforce and Slack allow for a more connected workflow.
Cons
Pricing: While Polymail offers a free version, some users might find the premium features a bit pricey, especially for small businesses or individual users.
Performance Issues: Polymail can sometimes be slow or laggy depending on the system, which might lead to a frustrating experience.
Limited Customization: While the interface is clean and straightforward, some users might find it lacking in customization options.
Compatibility Issues: Some users have reported issues with specific email providers, potentially limiting its universal appeal.
Availability: iOS, macOS
Pricing: Free version and Paid version
---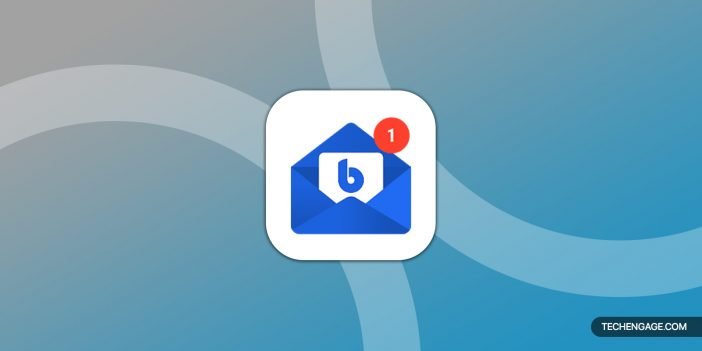 When it comes to Android email apps, Blue Mail is widely known. It is seamless in performance and has an easy-to-use design. You can connect all your email accounts and set notifications. The mailbox has a people mode for important emails. You can also switch to a dark theme like in many other apps.
The app supports Android Wear to ensure you never miss your mail. You can categorize emails and schedule reminders for sending or viewing them. The unified inbox collects all your mail from multiple accounts for convenient access.
Pros
Multiple Account Integration: Blue Mail's ability to handle multiple email accounts from various providers in one unified inbox is incredibly convenient.
User-Friendly Interface: The clean and intuitive design makes navigation and email management straightforward, even for those new to the platform.
Customizable Appearance: With a variety of themes and color coding, Blue Mail allows for a personalized inbox experience.
Smart Push Notifications: The app's smart notifications ensure that you stay up to date without being overwhelmed by constant alerts.
Free to Use: Unlike some competitors, Blue Mail offers a robust set of features entirely for free.
Security Measures: With integrated industry-standard encryption, Blue Mail helps keep your emails secure.
Cons
Ads in the Free Version: The inclusion of ads can be a distraction and may take away from the otherwise sleek experience.
Occasional Syncing Issues: Some users, including myself, have experienced intermittent issues with email syncing across devices.
Limited Support for Advanced Features: While providing solid basic functionality, Blue Mail might not cater to more advanced users looking for specific, professional features.
Privacy Concerns: There have been some discussions around privacy, specifically regarding how Blue Mail handles user data, which might be a concern for privacy-conscious individuals.
Pricing: Free version, Paid version
---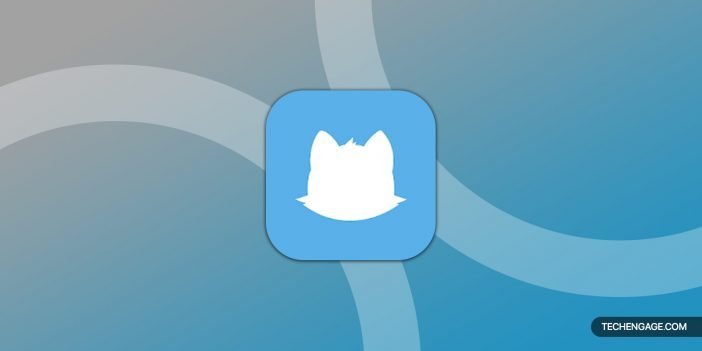 Cleanfox is an email organization app that effectively declutters your inbox. It allows you to see all your past subscriptions and easily unsubscribe from the ones you no longer need. This enables you to effortlessly avoid receiving unwanted emails that clutter your inbox. Additionally, Cleanfox allows you to delete all corresponding emails, eliminating the need to keep them.
The app supports popular email providers and offers a simple interface. It is a useful tool for organizing emails when you use the same addresses for personal and professional purposes.
After delving into Cleanfox, a tool designed to help manage and declutter one's email inbox, I've taken note of its various strengths and the areas where it might need improvement. Here's my personal take on the app:
Pros
Eco-Friendly Initiative: Cleanfox not only helps clean your inbox but also plants trees for actions taken on the platform, making it a unique environmentally-conscious tool.
Bulk Unsubscribe: One of the biggest strengths is its ability to help users bulk unsubscribe from unwanted newsletters and promotional emails effortlessly.
Intuitive Interface: Navigating through Cleanfox is straightforward. Its user-friendly interface makes the email decluttering process smooth and efficient.
Free to Use: It's fantastic that such a beneficial tool comes at no cost, making it accessible to everyone.
Performance Reports: The app provides insights into the number of deleted emails and the carbon footprint reduction, which is satisfying and encouraging.
Cons
Privacy Concerns: One concern that has been raised by users, including me, is the access Cleanfox requires to one's email. It's essential to be aware of what permissions are granted and how data is handled.
Occasional Glitches: There have been times when the app seems to miss some newsletters or promotional emails, requiring another round of cleaning.
Limited Customization: While its simplicity is a strength, there could be a few more customization options to cater to varied user preferences.
Ads and Promotions: Even though the app is free, there are occasional promotions and recommendations. This isn't necessarily intrusive, but it's something to be aware of.
Availability: iOS
Pricing: Free
---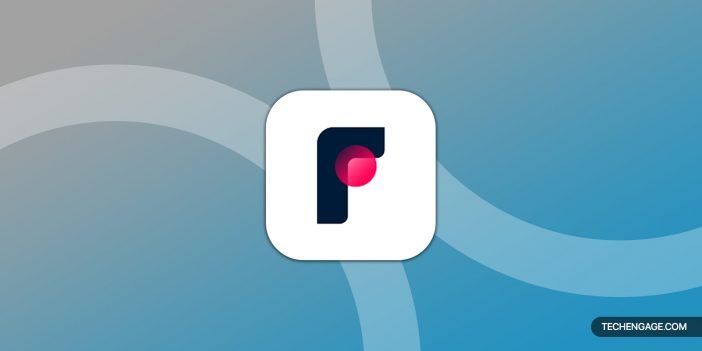 Front is a collaborative email app designed for workplace use. It is specifically suited for companies that require prompt customer responses. Multiple company accounts can be added, and received emails can be viewed and replied to in a shared inbox, similar to an internal help center. The shared email box can accommodate multiple users. Additionally, the app offers social media integration.
The app offers a unique workflow not found in many similar apps. Additionally, its sleek interface enables smooth communication.
Having spent considerable time using Front, a collaborative email platform designed for teams, I've gathered my thoughts on the software's strengths and potential areas of improvement. Here's my personal take:
Pros
Collaborative Email: Front's key feature is to bring collaboration into email. It allows team members to comment, tag, and collaborate on emails without the need for constant forwarding or CC'ing.
Unified Inbox: With Front, you can unify multiple email accounts, social media notifications, and other communication channels into a single inbox. This has been a game-changer for me in streamlining communications.
Email Assignments: Being able to assign emails to team members ensures that there's accountability and clarity on who's handling what.
Canned Responses: This feature, which allows for templated replies, has been a huge time-saver, especially for frequently asked questions.
Integrations: Front seamlessly integrates with various third-party apps and tools, enhancing its functionality and our workflow.
Analytics: The detailed analytics provide valuable insights into team performance, response times, and customer engagement.
Cons
Learning Curve: Initially, it took some time for our team to adapt to a new way of handling emails. The shift from traditional email to a collaborative platform requires a change in mindset.
Price: Front can be on the pricier side, especially for smaller teams. It's essential to evaluate if the cost aligns with the value it provides to your specific business needs.
Occasional Glitches: There have been instances when notifications didn't sync promptly or some integrations acted up, though they were quickly addressed.
Overwhelming Features: While Front boasts a plethora of features, not every team might need them all. It can sometimes feel a bit overwhelming.
Availability: Android, iOS, macOS
Pricing: Paid
---
8. MailBird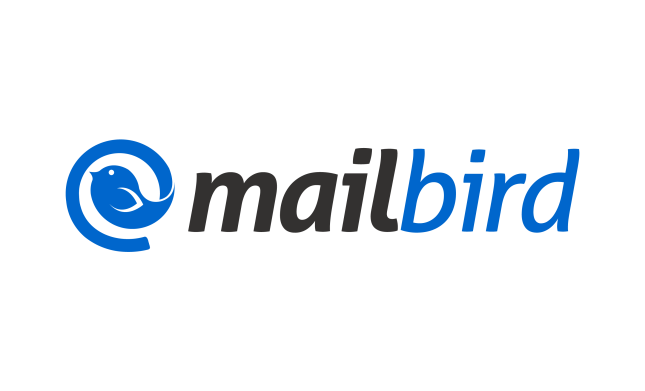 Mailbird is a widely-used email client designed to manage multiple email accounts from various providers and integrates with other apps and social networks. Here's a detailed look at Mail bird's features, pros, and cons:
Features
Unified Inbox: You can manage all your emails and contacts from multiple accounts in one unified inbox, offering a seamless and organized experience.
App Integrations: Mailbird allows integration with various popular apps like WhatsApp, Twitter, Google Calendar, and more, providing an all-in-one communication hub.
Customizable Layout: With different themes and layout options, you can personalize Mailbird to fit your style.
Speed Reader: A unique feature that helps you read your emails faster by focusing on one line at a time.
Snooze Feature: If you need to prioritize certain emails, you can use the snooze function to set them aside and deal with them later.
Multi-Language Support: Mailbird supports 17 different languages, offering a broader appeal.
Pros
User-Friendly Interface: Mailbird's interface is sleek, intuitive, and easy to navigate, making email management hassle-free.
Robust Performance: Whether you're managing one email account or several, Mailbird's performance remains consistent and reliable.
Affordable Pricing: With various pricing options, including a free version, Mailbird can suit different budgets.
Efficient Email Management: Features like inline reply, quick preview, and drag-and-drop attachments make managing emails more efficient.
Excellent Customer Support: Users generally appreciate the responsiveness and effectiveness of Mailbird's support team.
Cons
Lack of Advanced Features: Some users might find the feature set to be limited, particularly if they require advanced email management tools.
No Native Calendar (in Free Version): The free version of Mailbird lacks a native calendar, which might be inconvenient for some users.
Windows Only: As of my knowledge cut-off date in September 2021, Mailbird is only available for Windows, which limits its accessibility to Mac and Linux users.
Mailbird stands out as a modern and efficient email client that combines different communication tools. With a blend of useful features and an attractive interface, it suits both personal and professional use. The limitations are relatively minor and may not impact every user. If you're a Windows user looking for a unified communication experience, Mailbird might be an option worth exploring.
Availability: Windows
Pricing: Paid
---
Back to the mainstream ones:
---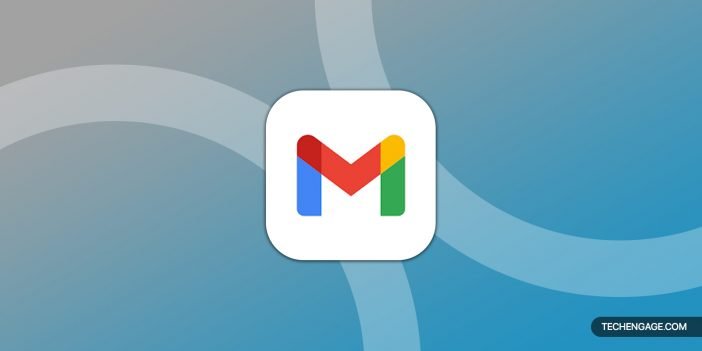 Despite its limitations, most people still prefer using Gmail for personal and professional purposes. We are fond of Gmail because we have been using it for a long time, and even newcomers can quickly adapt. Moreover, Gmail offers the convenient feature of undoing sent emails, which is especially useful considering smartphones' negative impact on our texting language. The app also simplifies the process of searching within our mailbox, allowing us to quickly find specific emails by entering a keyword.
Gmail Mobile provides fast and dependable email services for Android and iOS platforms. The inbox is categorized into primary, social, and updates, offering a cleaner and more organized experience.
Over the years, I've come to rely heavily on Gmail as my primary email service. While I appreciate its numerous features and robust functionality, like any platform, it has its share of strengths and weaknesses. Here's a reflection of my experience with Gmail:
Pros
Vast Storage: Google offers 15 GB of free storage, which includes Gmail, Google Photos, and Google Drive. For the average user, this is generally more than enough.
Powerful Search: Gmail's integration with Google's search engine makes finding specific emails a breeze. It's also possible to search by date, attachment, and even within the content of emails.
Integration with Google Services: Seamless integration with Google Calendar, Google Drive, and other Google services simplifies workflows.
Smart Compose and Reply: Google's AI-driven suggestions for completing sentences and quick replies have sped up email responses significantly.
Spam Filtering: Gmail's spam filter is impressive. Rarely do any unwanted emails make it into my primary inbox.
Customizability and Themes: The ability to customize the appearance and layout provides a more personal touch to the email experience.
Cons
Ads in the Promotions Tab: One of the aspects I've found a bit intrusive is the inclusion of ads that sometimes appear similar to regular emails in the promotions tab.
Complex Settings: While the wealth of settings allows for significant customization, it can sometimes feel overwhelming, and finding specific settings might require a bit of digging.
Data Privacy Concerns: Google, being a major data-driven company, occasionally raises concerns among users about how data is utilized, especially for advertising purposes.
Occasional Clutter: Gmail's categorization system (Primary, Social, Promotions) helps, but if not managed, the inbox can become quite cluttered over time.
Price: Free
---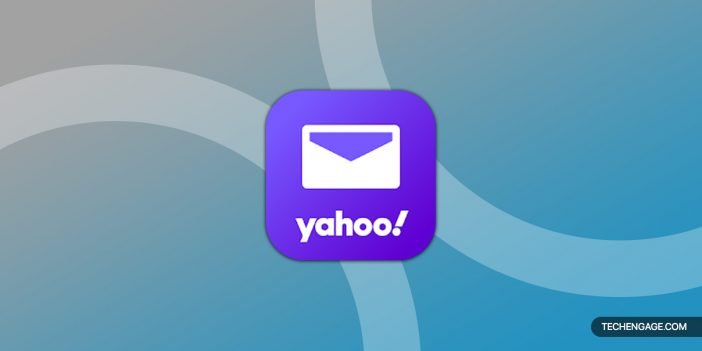 Yahoo Mail originated when we were learning to compose emails. The Yahoo Mail app presents an attractive, user-friendly interface that captivates users immediately. The app's toggle menu is notably easy to navigate. Moreover, the app enables the creation of folders to store email drafts or work securely. Users have the option to choose from numerous themes or keep it minimalistic without any theme.
Yahoo Mail for Android closely resembles the desktop version, including a navigation panel with convenient shortcuts to other Yahoo apps already installed on your phone.
Having used Yahoo Mail for various purposes over the years, I feel well-qualified to provide an insight into both the benefits and shortcomings of this email service. While it might not be the most cutting-edge platform, Yahoo Mail has certain features that have kept me engaged, along with areas that I believe could use improvement.
Pros
Generous Storage Space: With 1 TB of free storage, I've never had to worry about running out of space for emails or attachments.
Easy-to-Use Interface: Yahoo Mail's interface is user-friendly and intuitive, making it easy for people of all tech-savviness levels to navigate.
Integrated Calendar and Contacts: The integrated calendar and contacts section streamline the organization of appointments and connections.
Spam Protection: The spam filter works efficiently, keeping most unwanted emails out of the inbox.
Yahoo News Integration: The integration with Yahoo News on the homepage allows for a quick glance at current headlines, which I've found convenient.
Cons
Ads in Free Version: The ads in the free version can be quite prominent and sometimes distracting. This has been a consistent annoyance for me.
Occasional Performance Issues: There have been instances when Yahoo Mail felt slow or unresponsive, particularly on the mobile app.
Outdated Design: Yahoo Mail's design can feel a bit dated compared to other modern email platforms. Although functional, the aesthetics might not appeal to everyone.
Limited Customization: The customization options are somewhat limited, especially when compared to other leading email services.
Security Concerns: Yahoo has suffered from some significant security breaches in the past, which might raise concerns for some users, though they have taken steps to enhance security.
Pricing: Free
---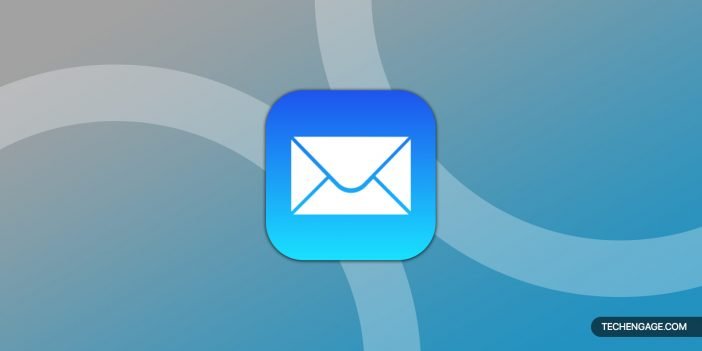 Apple's Mail App is a highly convenient and user-friendly email application for iPhone and iPad users. It allows you to add mail accounts from various popular platforms easily and offers a seamless experience for sending emails. The app boasts a clean interface and is incredibly intuitive.
The app also offers shared inboxes, so it is also great for business use. You get to access all the preview mails without requiring an internet connection. It offers a VIP mailbox where the mails from all your contacts marked as VIP will be displayed. This way, you can create a group of contacts whose emails you want to respond to immediately.
As an Apple Mail user who has relied on this email client for both personal and professional communication, I've found it to have unique advantages and certain limitations. Here's a summary of my own experience with Apple Mail:
Pros
Seamless Integration with Apple Ecosystem: One of the key strengths for me has been the integration with other Apple devices and services. This unification creates a smooth, consistent experience across all my Apple devices.
Simplicity and Ease of Use: Apple Mail's minimalist design and user-friendly interface make it easy to navigate, a feature I've always appreciated.
Smart Mailboxes: The ability to create Smart Mailboxes that automatically organize emails based on specific criteria has helped me keep my inbox tidy.
Reliable Search Functionality: Finding emails, even from years back, has never been a problem thanks to Apple Mail's robust search function.
Secure and Private: Apple's commitment to privacy and security has been reassuring, with built-in encryption and protection against phishing.
Cons
Limited Customization Options: A recurring frustration for me has been the limited ability to customize the look and feel of Apple Mail. This rigidity might not suit those who prefer to personalize their email experience.
Occasional Syncing Issues: There have been instances where I've faced delays or inconsistencies in syncing across devices, though these have been rare.
Basic Feature Set: While efficient for basic emailing tasks, Apple Mail may feel lacking for power users who require advanced features and functionalities.
Compatibility Issues: Outside the Apple ecosystem, integration with third-party apps or non-Apple devices can sometimes be challenging.
Available on: iOS and macOS.
Pricing: Free (built-in for Apple devices)
---
Conclusion
In conclusion, managing and organizing emails has become essential in today's world, where email communication plays a crucial role in academic and professional settings. Thankfully, numerous email apps are available that can simplify this process and enhance productivity.
Here are the key points covered in this article:
Outlook Mobile: A popular smartphone email app with a user-friendly interface and support for multiple accounts.
Spark: Known for its intelligent inbox and emoji quick replies, Spark offers a range of useful features including snooze and schedule messages.
Thunderbird: A non-conventional email app with a tab interface and color-coded tags for efficient organization.
Polymail: This elegant email app offers features like an undo send button, read receipts, and follow-up reminders.
Blue Mail: Widely used on Android, Blue Mail offers seamless performance, email grouping, and support for a dark theme.
Cleanfox: A handy email organization app that helps you easily unsubscribe from unwanted subscriptions and delete unnecessary emails.
Front: Ideal for team collaboration, Front provides a shared inbox and social media integration for better workflow.
In addition, we also covered the mainstream email apps:
Gmail Mobile: Despite its limitations, Gmail remains a popular choice due to its familiarity, fast service, and organized inbox.
Yahoo Mail: With a beautiful interface and convenient features like folders and themes, Yahoo Mail offers a reliable email experience.
Apple Mail: The Mail app by Apple stands out for its simplicity, shared inboxes, and VIP mailbox for prioritized contacts.
The choice of the best email app ultimately depends on personal preferences, but exploring beyond the mainstream options can lead to discovering innovative features and improved functionality. Try these email apps and find the one that suits your needs best. Happy emailing!
Let us know which seals the deal for you in the comments section below!