Apple Music users will now have a highlight reel of their favorite music in the year. It will be similar to Spotify's annual "Wrapped" feature. Unlike Spotify, this isn't a built-in feature; this is a third party app created by developer NoiseHub.
The app is aptly named "Music Year in Review" and simply provides Apple Music listeners with their personal highlights each year.
The app shows a few data stats, including minutes spent listening to one's favorite artist, favorite genre of the year, top five songs and artists, and also a user's No.1 favorite song.
Wrapped, on the other hand, is much more intuitive and offers much more details about users' listening habits. It will show users their most-played artists and songs, favorite genres of music, minutes streamed, new music discoveries, and more statistics from the past year.
Wrapped delivers these stats on a separate, beautifully designed website. It also makes a top 100 favorite songs of the year playlist. This makes it convenient to listen to the songs in the future, share it with friends, and save it in one's library.
Even though Music Year in Review is a bare-bones app, it still makes a year in review for Apple Music subscribers a possibility. The app does have one drawback; it asks for the user's email address to get started. The app says it uses the email address to "save your data."
There isn't any privacy policy statement. Neither has the company clarified if the email address will be used in the future. Luckily, the app gives users the option to skip the email address confirmation.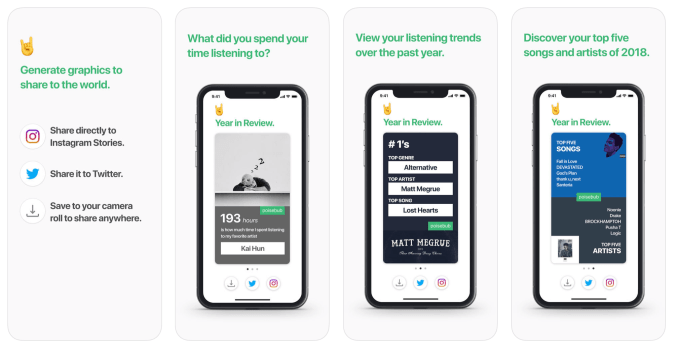 Users will obviously have to allow access to Apple Music for this app to work. Once users give the app permission, it shows three screens to users. The first one displays the time users spent listening to their favorite artist. The second screen shows users their No. 1s of the year – these include the no.1 genre, artist, and song for that year. The last graphic shows users their top five songs and top five artists.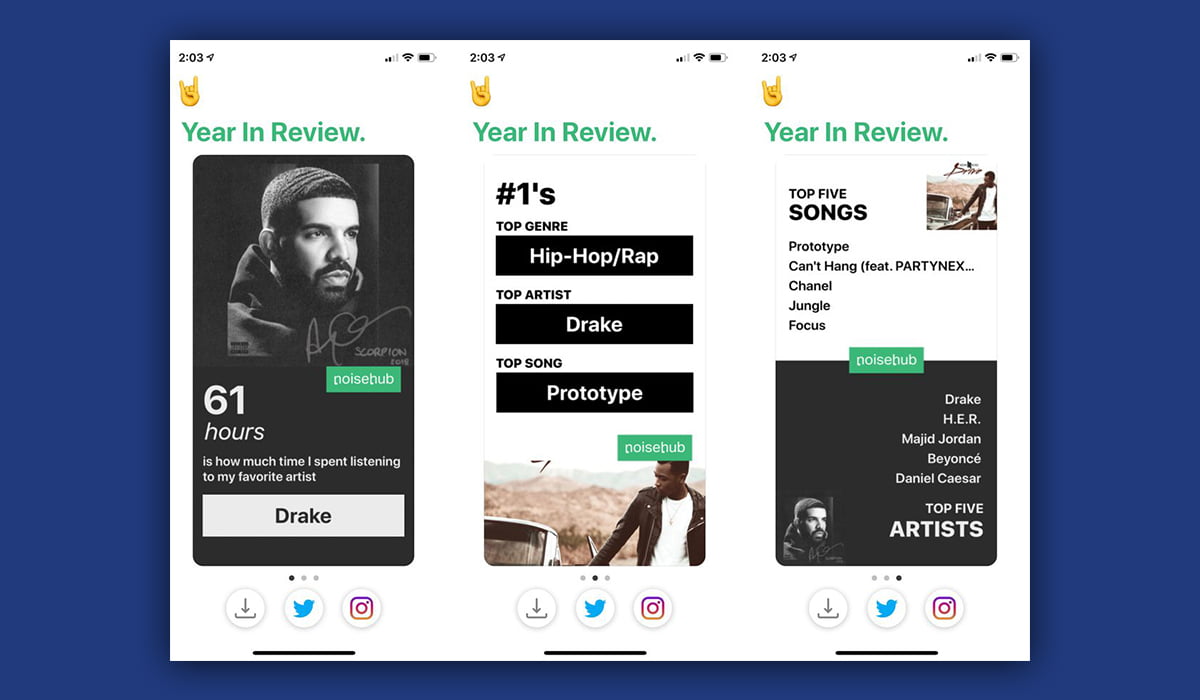 The app is available for free on the App Store but isn't available on Android. The graphics are meant to be shareable so users can share them with their Twitter or Instagram followers. They can be downloaded on to one's Camera Roll to share with other apps.
Very few people have heard about this app, but it seems like more people could use something like it since Apple Music is quite a popular music streaming service. It isn't as popular as Spotify, but as of May 2018, Apple Music had 50 million paying subscribers worldwide, according to Statista.
The app has an abysmal rating of 2.0, with ratings given by 72 users. Hopefully, NoiseHub can fix this soon, and add more features to the app.