I might have spoiled the review with the title, but let's get to the review to know why it's the best budget fitness band and why you should go for it.
From the first Mi Band to the fourth generation, Xiaomi has come a long way. Having been used Mi Band 2 and Mi Band 3, I wasn't very much interested in getting the latest one. But the AMOLED color display of Mi Band 4 changed my mind. Previous Mi Bands were just bland, with monochrome display, which made them less appealing. This time, Mi Band 4 had an attractive trait, a color display.
After using it for a few weeks, I wanted to give it more time since I wasn't sure about their claim of battery life. So I waited more and tested it. Well, it's been five months, and I highly recommend this band if you're looking for a wearable gadget in a budget. Let's see why.
Design and Build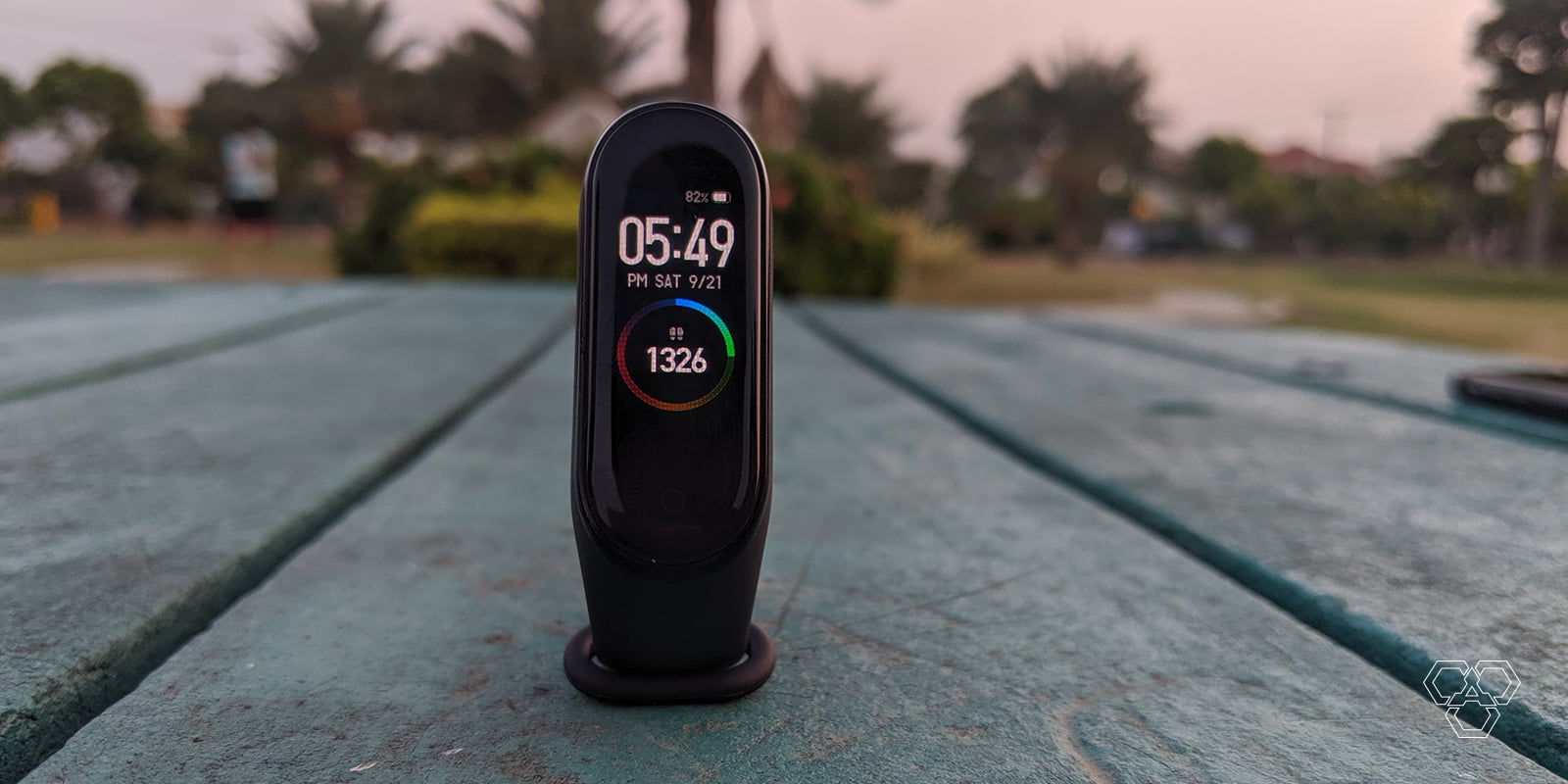 I wasn't an admirer of Mi Band 3. Black and white display, the strap was easy to remove, and the band would fall out of it easily. A friend of mine lost his Mi Band 3 because eventually it got too loose and landed somewhere. However, Xiaomi improved Mi Band 4 with hard to remove.
Talking about removing the band, I found it hard to remove, and then I got used to it. A little bit force and you can take it out. The strap itself is soft and is easy to put on. It is comfortable around the wrist, but tightening it might leave an impact, which is obvious.
The straps are available in different colors in Xiaomi stores as well as third-party makers. You can also change the 'band face' and make it the way you like. You can also use custom pictures as a band face in Mi Band 4.
AMOLED Display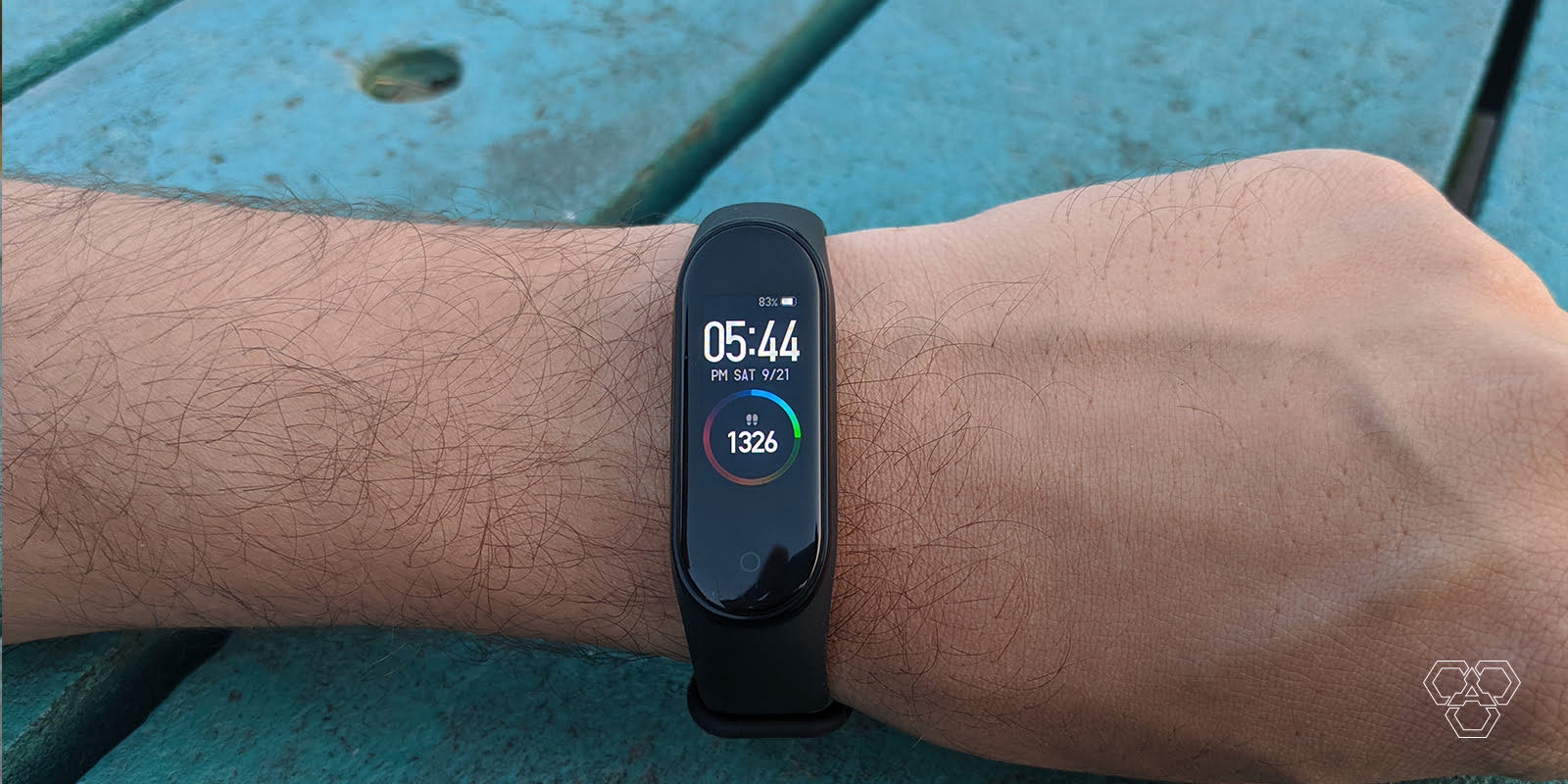 The display of Mi Band 4 makes it appealing. It is bright, and outdoor visibility is better than previous ones and also beats other expensive competitors.
The colorful display AMOLED display comes with a touch screen and a capacitive home button, which lets you navigate through the interface.
The most exciting part of the display is that you are no longer stuck with the default band faces, unlike other smart fitness bands. Xiaomi finally adds plenty of band faces, which you can choose from the Mi Fit app. But I don't find these band faces as exciting as I was expecting. I still like the default ones as they are well designed. But, you can also use custom images, like your photo or a scene.
Features
Mi Band 4 has a lot to offer, keeping its price in mind. Here's a list of the features that you can find in Mi Band 4:
Notifications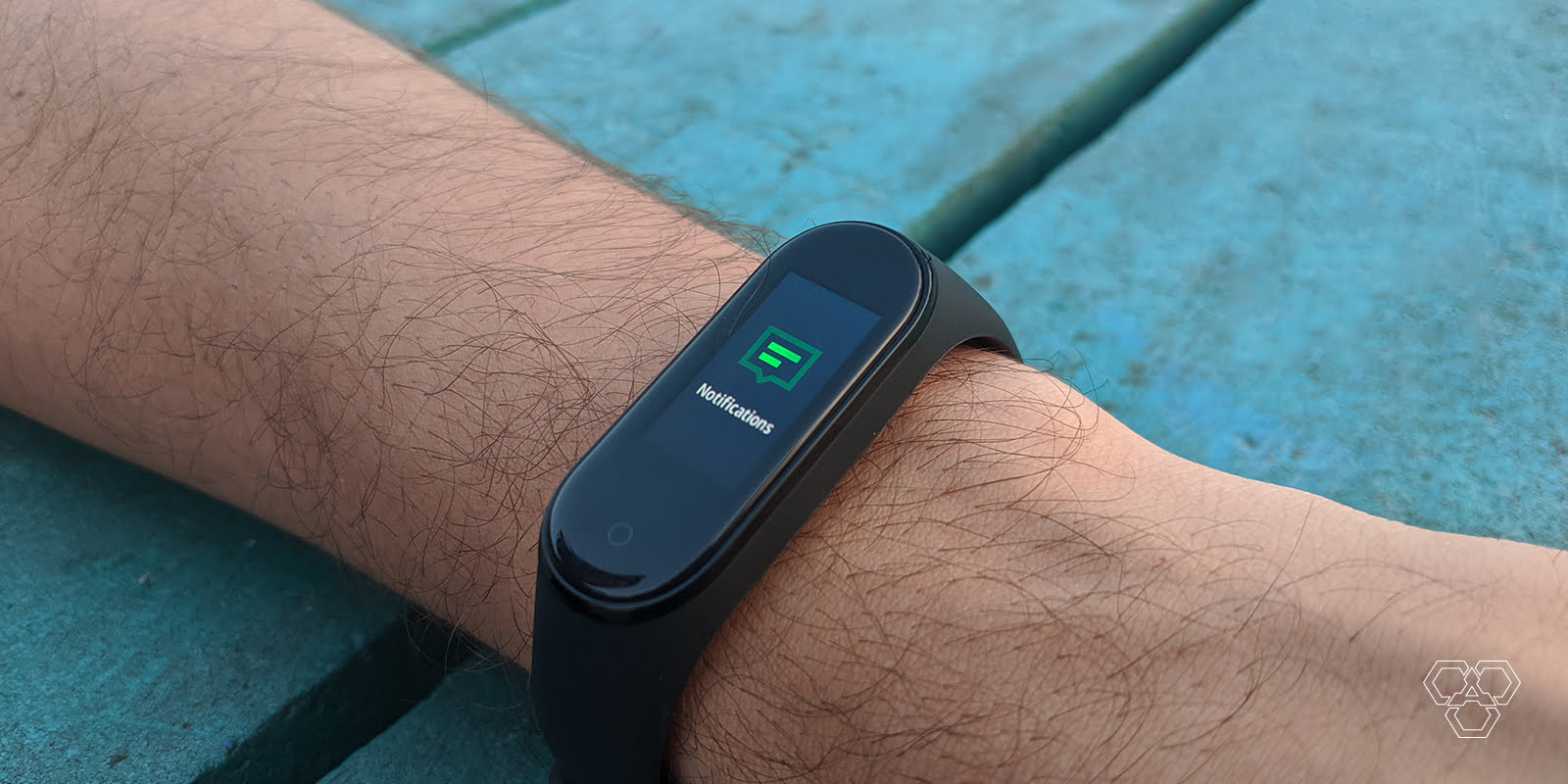 Mi Band 4 supports notifications from different apps. You can enable notifications of the apps you use on your phone from settings in the Mi Fit app. Select the apps that you want to get notified about on your band, and Mi Band will tell about these apps. Different apps support this feature, but Emojis are not supported yet, and only stars "****" come up instead of that emoji. But, it's useful to take a look at notifications while your phone is away or in the pocket.
Speaking of notifications, you can also set reminders and alarms from the Mi Fit app or from the band itself. You can also turn on a reminder if you've been sitting for too long; the band will sense that and will push notification so that you can move. It is known as 'Idle alerts, ' which you can enable in settings.
You can enable particular app notifications for the band display and turn off for the other apps.
The band supports alarm notifications, WhatsApp, Instagram, Facebook, SMS, and Calls. The other system notifications can be enabled or disabled from the Mi Fit app.
Weather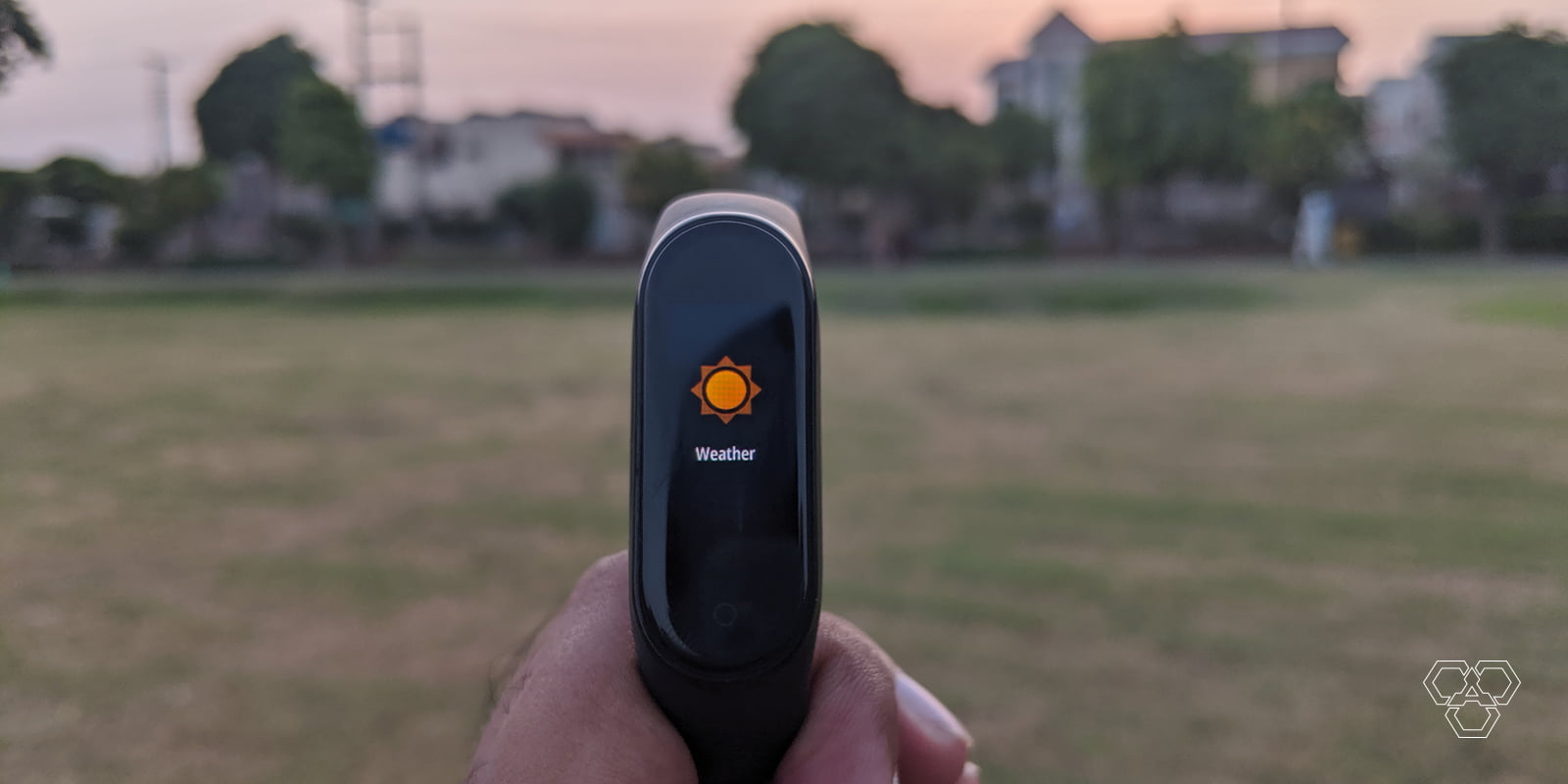 The band also gets weather information from trusted weather providers and shows it to you on the band. It shows today's weather and the forecast for up to four days of the week. It also shows location and weather conditions.
Heart Rate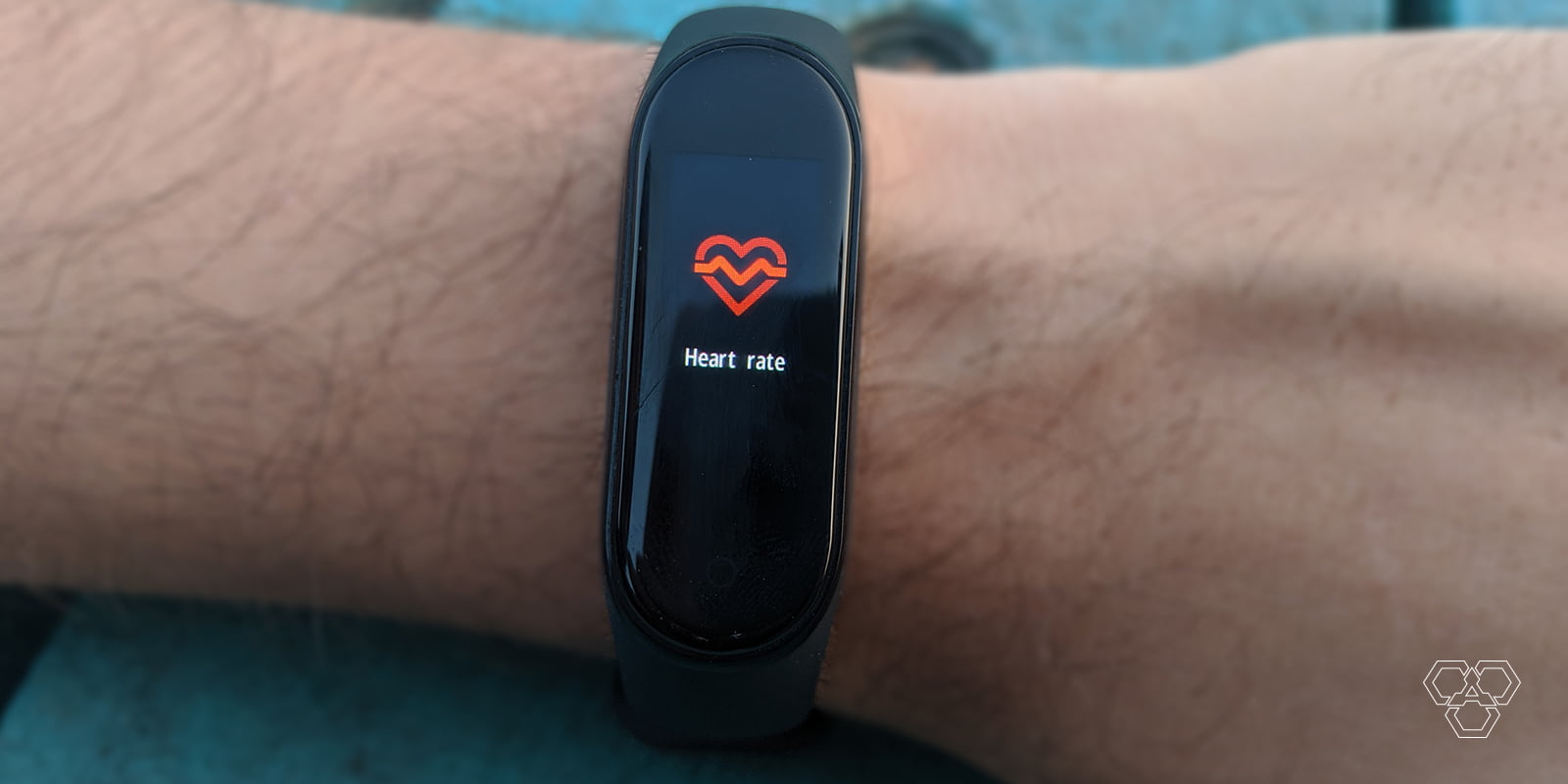 There's a heart rate monitor in Mi Band 4, and it calculates the heart rate continuously, time to time, or manually depending on the configuration from the Mi Fit app. To get 'near to accurate' reading, one should fasten the band slightly above the wrist bone and tap to start reading the heart rate. It shows almost accurate heart rate reading, but it is not a reliable device to read heart rate if you're a patient.
Fitness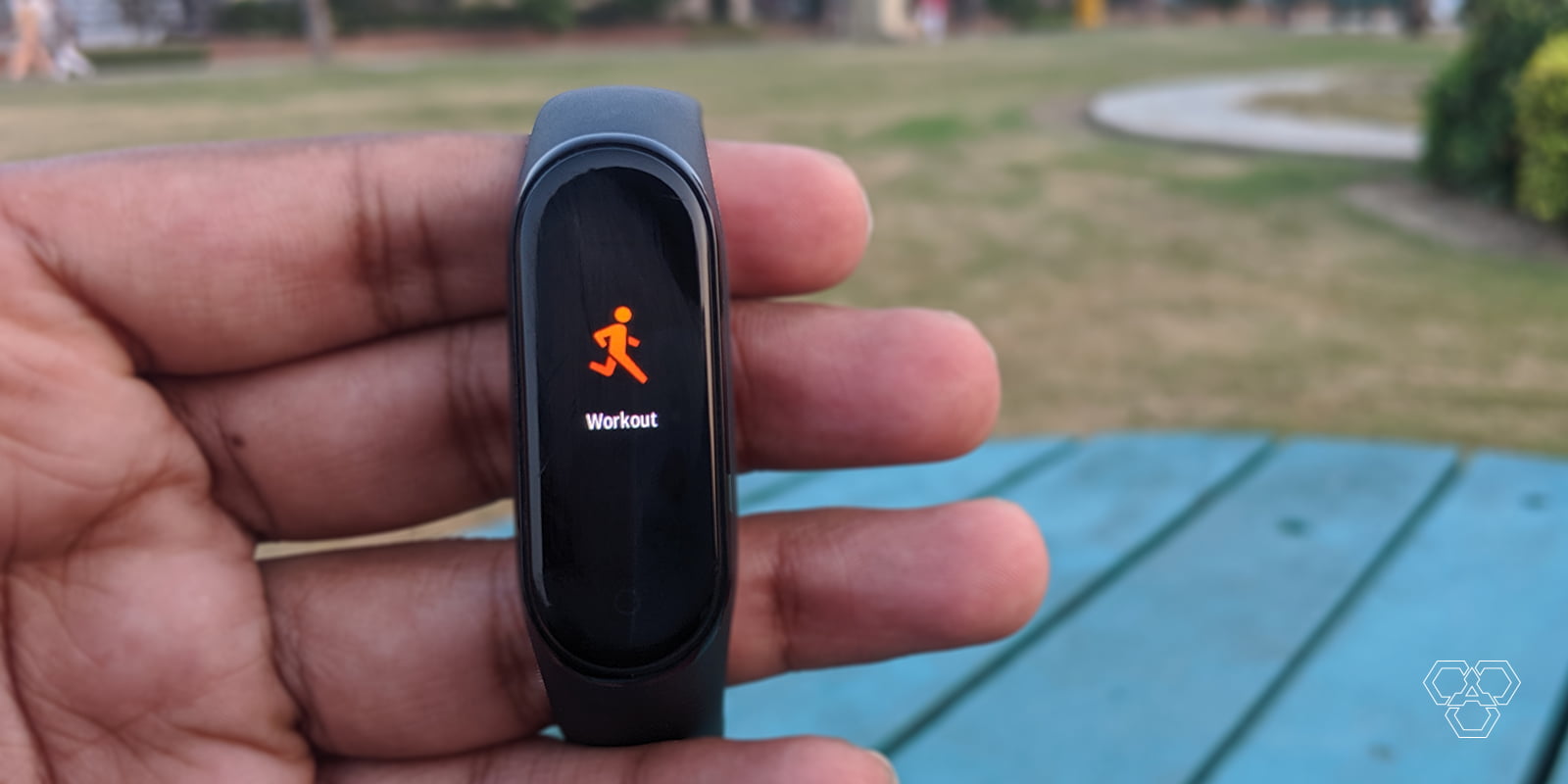 The smart fitness band brings plenty of fitness features like a heart-rate monitor, steps tracking, different sorts of exercises, and cycling.
Status
The Status tab shows the status of your workout, the calories that you have burned, and the steps you took the whole day. You can tap 'Status' to get all the information about your routine that the band is measuring. Here are the options that you'll find under Status option:
Steps: The steps that you took the whole day
Distance: The distance you traveled the whole day
Calories: The calories you burned the whole day
Idle Alerts: The Idle Alerts you got the whole day
Workout
Under 'Workout,' you'll find different workout options like:
Outdoor running
Treadmill
Cycling
Walking
Excercise
Pool Swiming
You can use these to start tracking the workout that you want to do.
More
The 'More' tab has other features that you get with Mi Band 4. Here's a list of features that you'll find in Mi Band 4:
DND
As the name suggests, DND (Do Not Disturb) mode lets you turn off all the notifications and distractions. You can turn it ON from the DND option under More tab and turn off all the notifications.
Alarm
You can also set the alarm in Mi Band 4. Under this option, you can find alarms of a different time that you can enable. You can also set alarms from within the Mi Fit app.
Music
This is one of the features that I use the most. I can easily forward and backward music, control volume, and play or pause a song. But one thing that bothers me is the activation speed, it isn't fast. You have to wait few seconds and it'll then enable music controls.
Stopwatch
The Band also has stopwatch feature with options to record laps. You can hit the start button and then use flag icon to record each lap.
Timer
You can also set timer. Set time and press the play button, the timer will start.
Find device
You can use this feature to find your phone. If you misplaced your phone then use this feature to make it ring. It only works if the Band is connected to your phone.
Alipay
In Chinese version, Alipay is available.
Band display
You can change Band displays under this setting. The Band faces can be selected from the default ones. If you want to add custom Band faces or choose from a wide range of Band faces then you have to change it from the Mi Fit app.
Settings
Settings app contains more options and features for Mi Band 4. Here are all the features that it has under settings app umbrella.
Connectivity
The band has the latest Bluetooth version 5.0, which offers more connectivity features than the previous ones.
Mi Fit App
You can connect your Mi Band with both Android and iOS. It comes with the Mi Fit app on both platforms, which you can download for Android (from Google Play Store) and for iPhone (from Apple App Store).
Cost
Xiaomi Mi Band 4 costs only $40. The band is available in two variants, a Chinese version with Alipay and NFC and an international version without Alipay integration.
Mi Band 4 comes with a lot of useful features like long battery life, fitness features, waterproofing, AMOLED touch display, You can find Xiaomi Mi Band 4 specs in detail here.
Verdict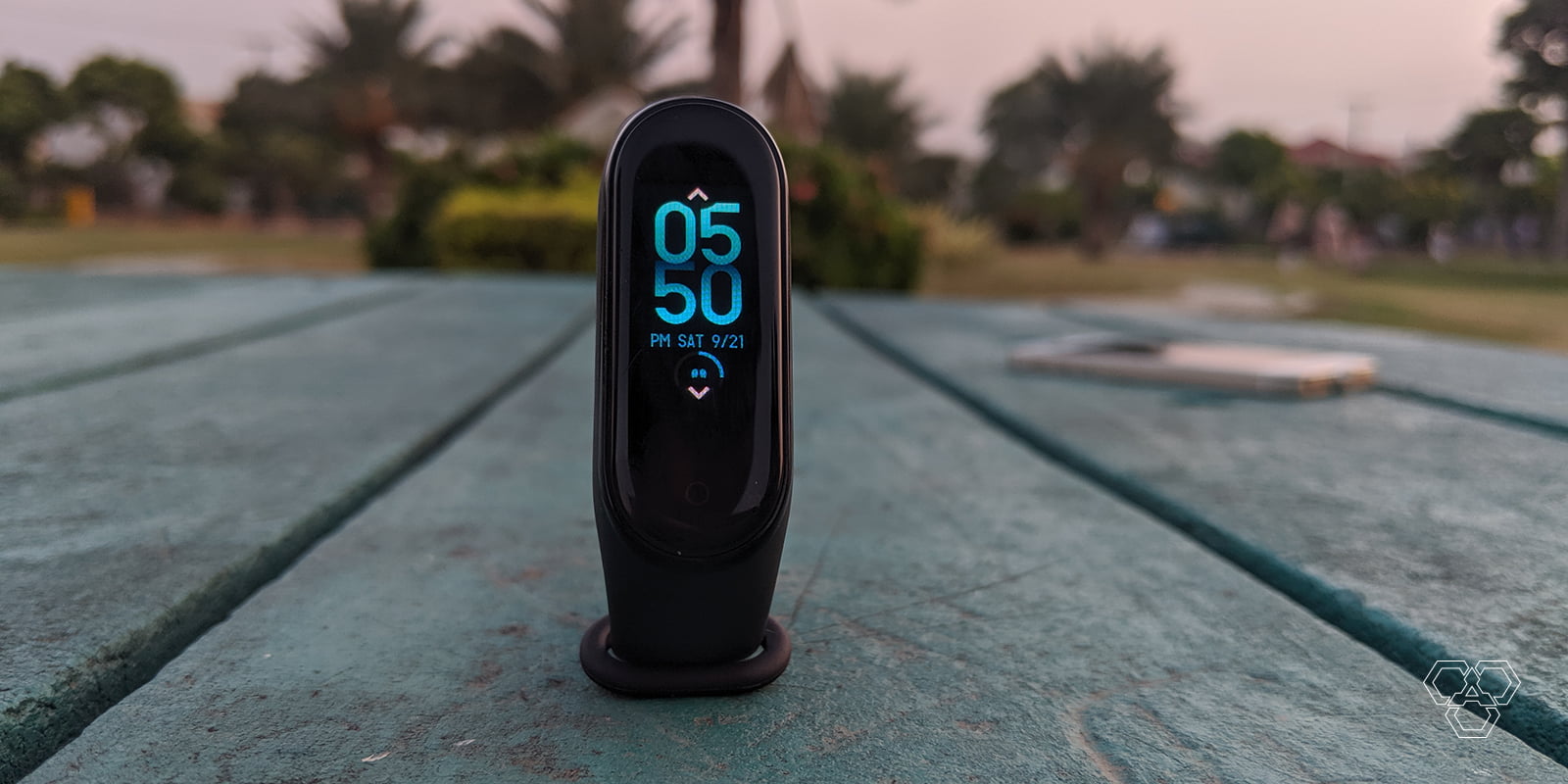 Keeping its price in mind, Mi Band 4 is a perfect pick for anyone who's looking for fitness features. The band is a huge improvement from the predecessor, Mi Band 3. If you're looking for a smart fitness band in a budget, then without any hesitation, Mi Band 4 is the right choice.