NASA has confirmed to CNN that if all goes as planned, the first all-female spacewalk in history will take place on March 29th from the International Space Station.
Our first hint that at the momentous occasion was a Tweet from Canadian Space Agency flight controller Kristen Facciol on March 1st:
I just found out that I'll be on console providing support for the FIRST ALL FEMALE SPACEWALK with @AstroAnnimal and @Astro_Christina and I can not contain my excitement!!!! #WomenInSTEM #WomenInEngineering #WomenInSpace

— Kristen Facciol (@kfacciol) March 1, 2019
Facciol will monitor NASA astronauts Anne McClain and Christina Koch as part of Expedition 59. According to the NASA website, the spacewalk will last about 7 hours.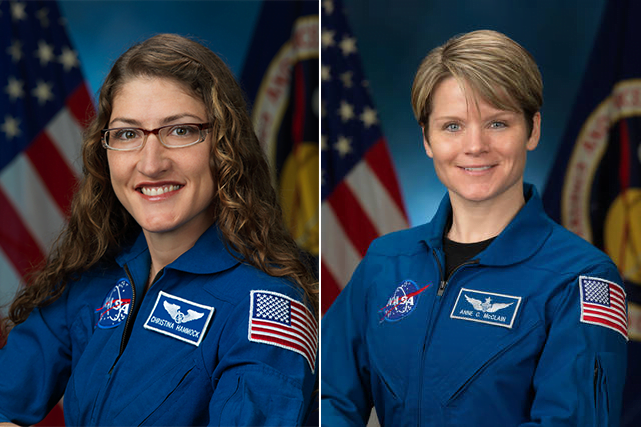 NASA spokeswoman Stephanie Schierholz told CNN in an email that while an all-female spacewalk wasn't necessarily the goal or originally planned to take place so soon, that's just how the schedule worked out. She also said that in addition to the two female spacewalkers, the planned Lead Flight Director and lead EVA (spacewalk) flight controller are also women.
The number of female astronauts has increased steadily over the last decade. NASA said that:
"Both McClain and Koch were part of the 2013 astronaut class, half of which were women, and came from the second largest number of applications NASA ever has received — more than 6,100. The most recent class of flight directors was also 50% women."
While McClain is currently on the ISS as part of a mission that launched in December 2018, Koch will reach the station on March 14 aboard the Roscosmos Soyuz spacecraft. This will be McClain's first spacewalk and Koch's first spaceflight altogether.
McClain was on the ISS to welcome the recent, historic SpaceX CrewDragon spaceship on March 3rd. While the ship was unmanned, it did contain a crash test dummy named "Ripley" and a little stuffed toy Earth that McClain and her fellow ISS residents have adopted and nicknamed "Earthy," "Little Earth," and "Buddy."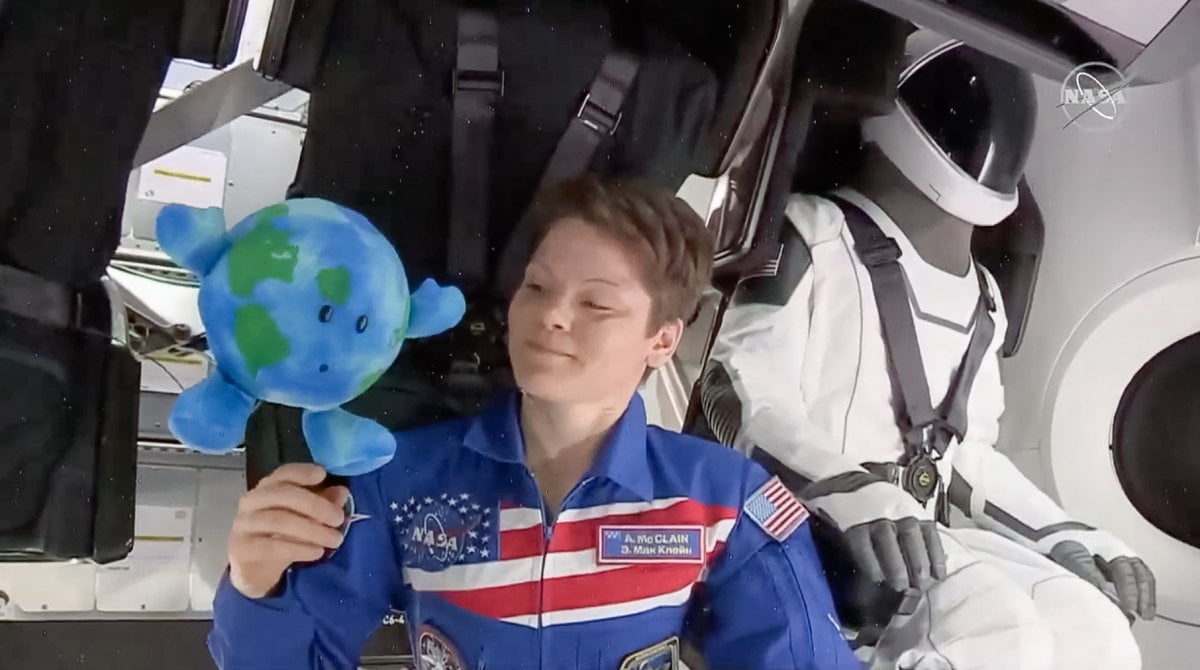 The makers of the toy, Celestial Buddies, have already completely sold out of the now-famous toy.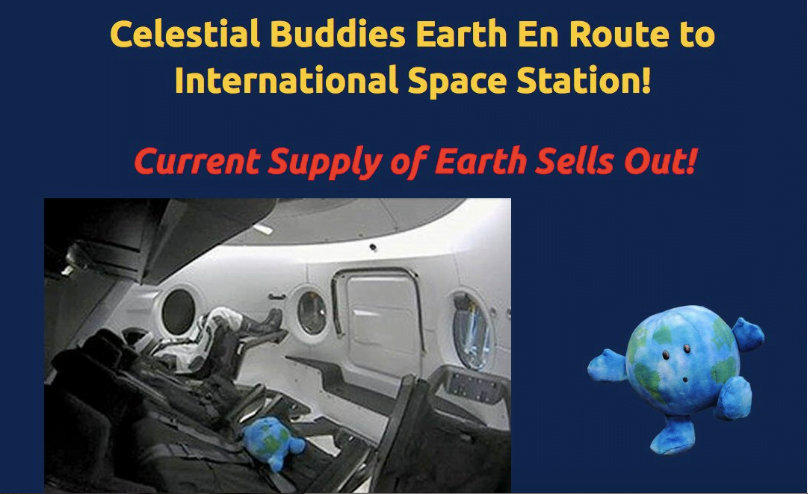 ScienceAlert has shared photos from NASA of the ISS crew's adventures with the little plush mascot.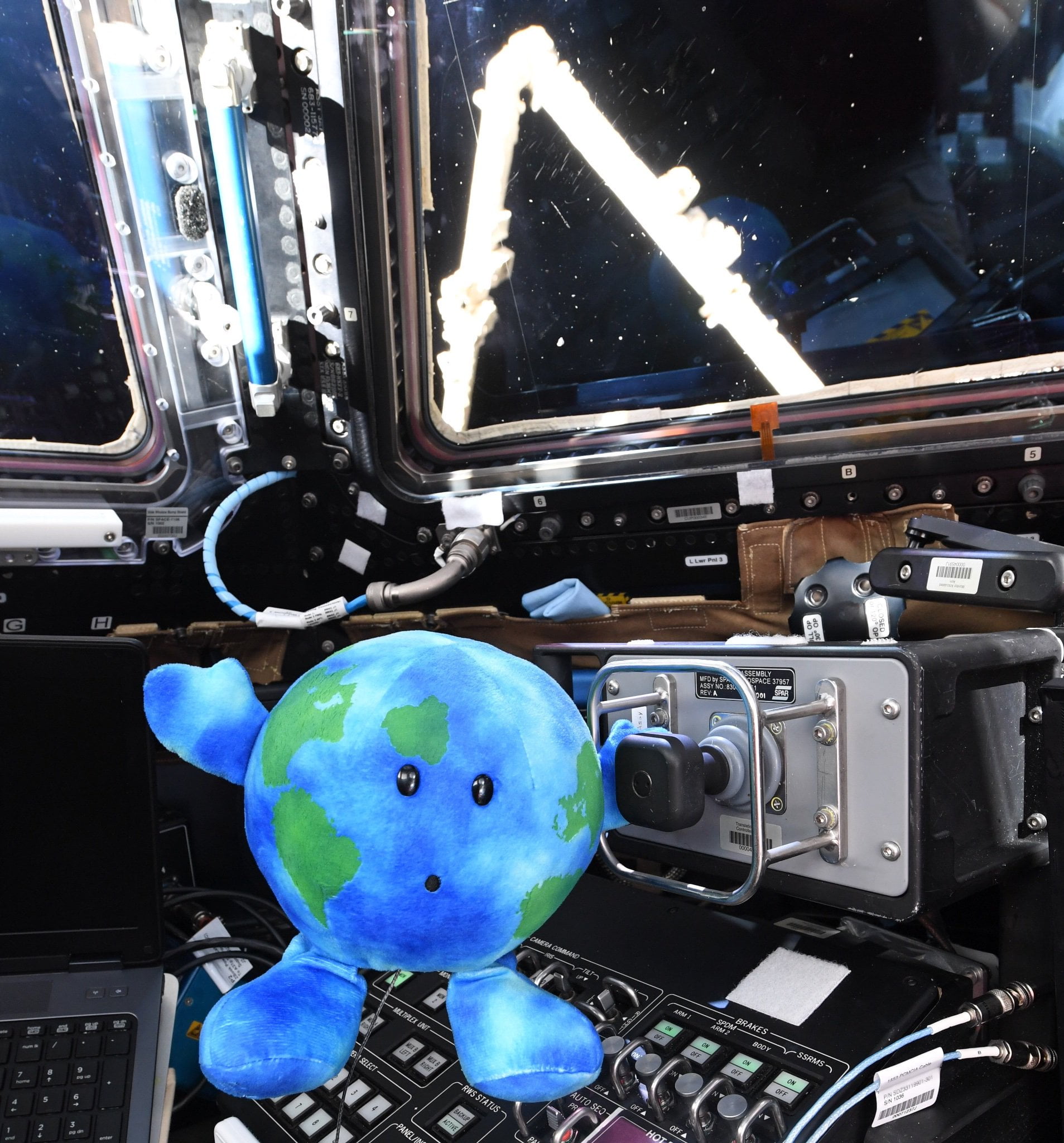 According to Smithsonian Magazine, a spacewalk is a term used for any activity an astronaut performs outside a vehicle while in space, including experiments, equipment tests, and repairs. We don't yet know what McClain and Koch will be doing during their spacewalk.

Of course, this isn't the first time female astronauts have been involved in spacewalks. Cosmonaut Svetlana Savitskaya was the first women to walk in space in 1984 outside the Salyut 7 space station.
According to Interesting Engineering, only about 11% of the over 500 people who have been to space have been female. And only 4 missions up until this point have included two female members on any spacewalk.
NASA has warned that spacewalk schedules are always subject to change, but if all goes well, we'll see a little more space history at the end of this month.