Roasted turkey with mashed potatoes makes for a perfect Thanksgiving dinner. But what about Christmas? Well, that depends on which part of the world you're in.
Christmas is one of the most celebrated holidays of Christians around the world. Not only does the day hold a sacred meaning, but people belonging to other faiths also see it as a very blissful festivity celebrated with zeal.
Since it is Christmas today and I know you'll be thinking about food, let's talk about what people in different parts of the world like to have for Christmas dinner.
Christmas Fried Chicken in Japan
Fried chicken is very popular junk food that we just can't help munching on all year round, but for the people of Japan, Kentucky Fried Chicken (a.k.a KFC) on Christmas is a typical feast. The tradition started back in the 1970s when the fast-food chain began offering Christmas fried chicken buckets. To solidify its place at the holiday table, the leading purveyors of fried chicken came up with the tagline "Kentucky for Christmas."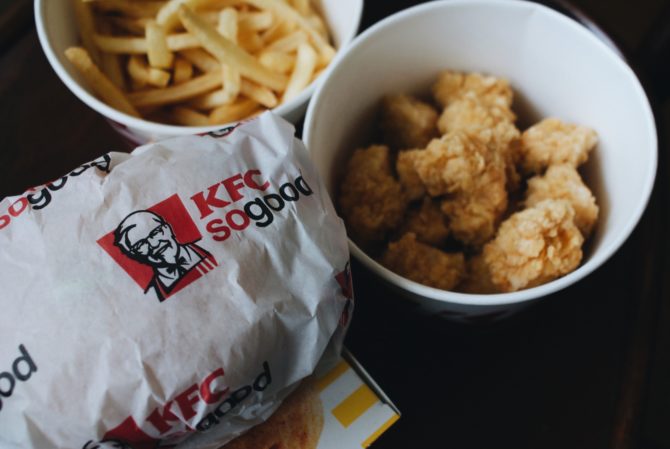 KFC was smart enough to realize that people in Japan didn't have much to do on Christmas. The deal got so popular that it became one of the things with which signified Christmas in Japan.
Traditional turkey with roasted potatoes for the English
Well, the English prefer it the traditional way – a scrumptious turkey with roasted potatoes. In Britain, a Turkey on the table is what symbolizes Christmas. Minced pies, cranberry sauce, and Christmas pudding with a lot of seasonal fruits are also a few dishes Christmas in Britain is incomplete without.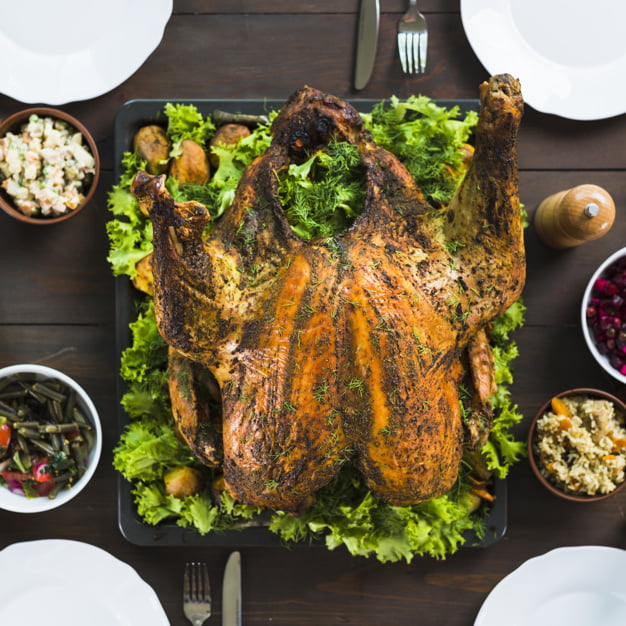 The tradition started in the Victorian era when Queen Victoria and Prince Albert introduced a couple of family rituals that are still widely practiced all over Britain. Thanks to them also for the annual Christmas postcards.
Germany's Christmas goose
Germans, like the English, love feasting on big birds. For Germans, it's the goose that serves as the centerpiece for Christmas dinner. Originally, a goose was the traditional dish for St. Martin's Day.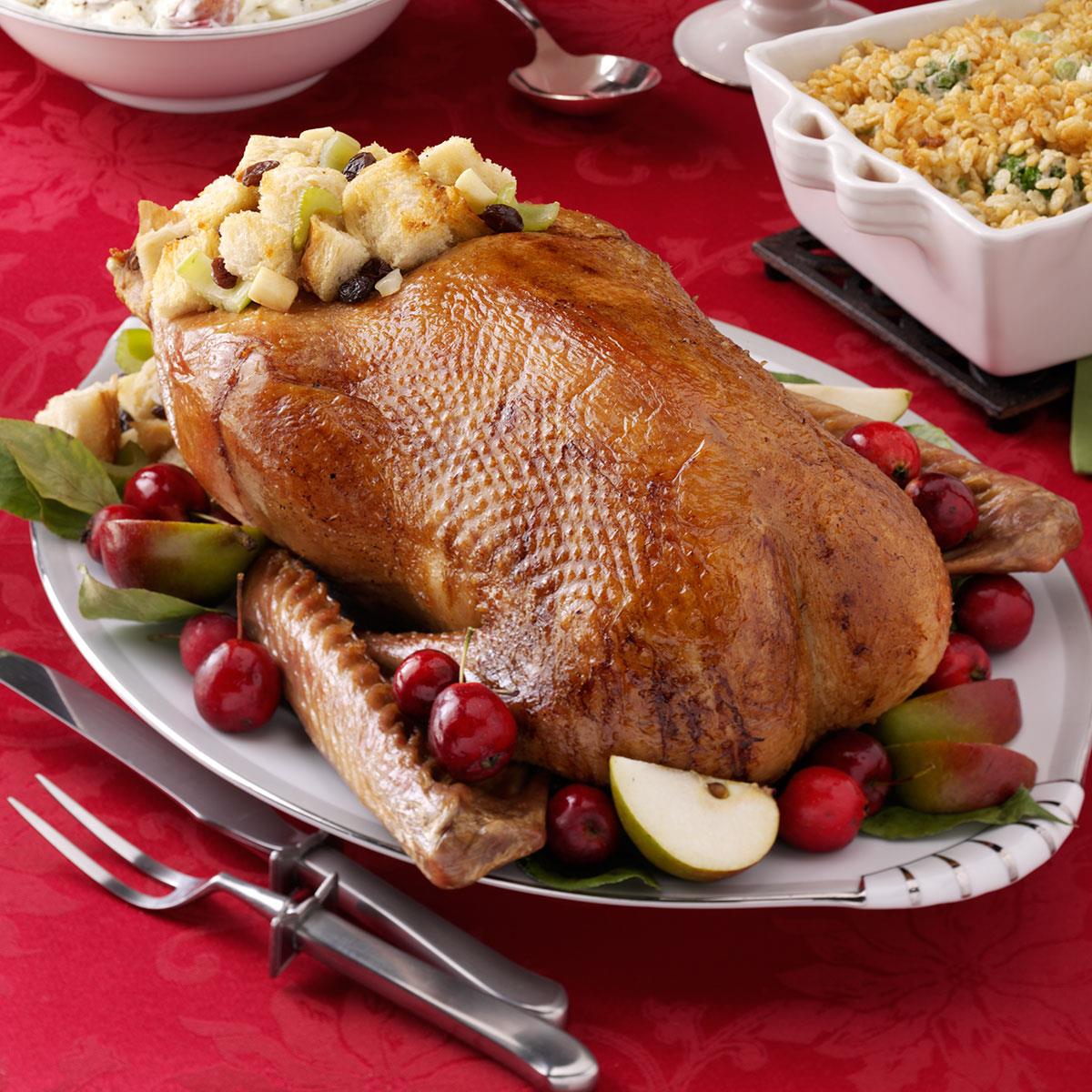 People in Germany stuff the goose with a variety of thing: fruits like apples, nuts, or vegetables like onion fill the traditional stuffing. And that tangy sauerkraut, oh boy isn't that a perfect side to compliment the succulent meat?!
Milan's Panettone
While others' enjoy a meaty Christmas protein dish, Italians like to keep it simple. Panettone is a  loaf of bread served with seven types of fish in Italy. Although a lot of the focus is on preparing the seven fishes, an Italian Christmas is identified by Panettone.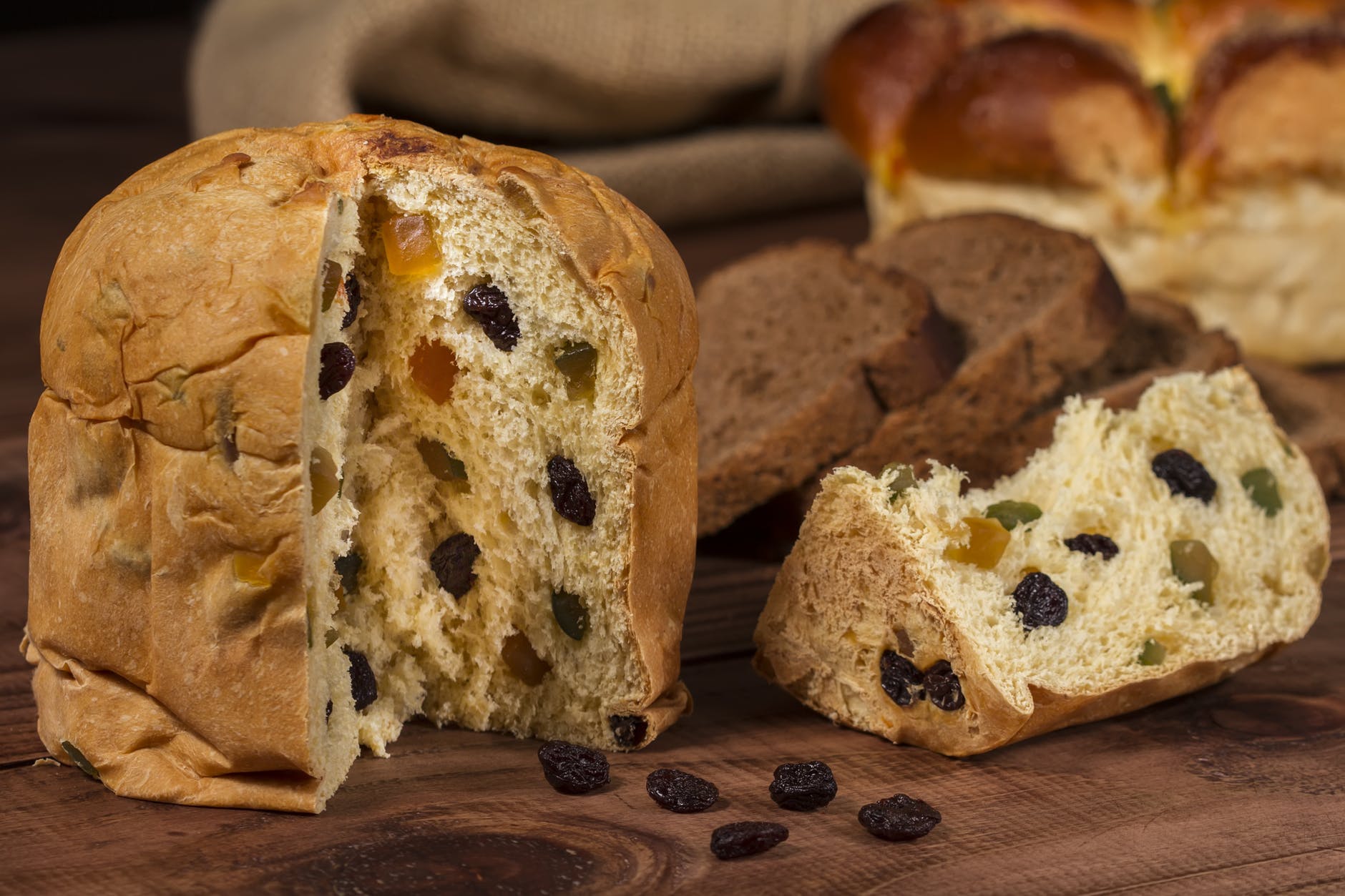 Panettone's roots are in Milan and is not only the Christmas' centerpiece in Italy but also in many other parts of Western Europe, Brazil, Africa, and Australia. Panettone is baked with raisins, nuts, and dry candied fruits. A hot cup of tea with a piece of Panettone sounds like one heck of a treat on a chilly evening.
Bûche de Noël in France
Bûche de Noël is a traditional Christmas dessert that symbolizes the Yule log. This holds special significance for many in the UK as well as France. The real Yule log is used to light up fireplaces in winters.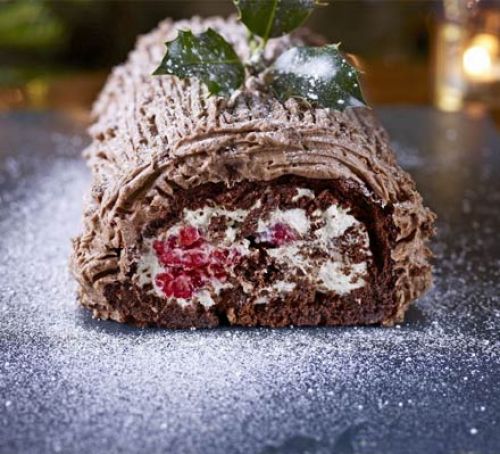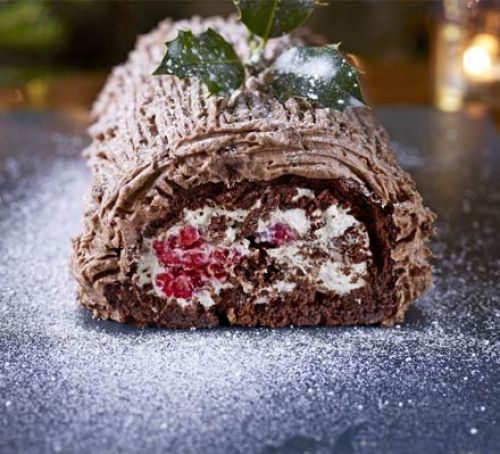 This dessert that is made in the shape of a log took the log's place sometime in the 1940s. The dessert was traditionally made with Chocolate and buttercream. People have now come up with many interesting flavors to replace chocolate.
Hallacas of Venezuela
Stuffed with soft meat (pork or chicken), Hallacas is a corn dough Venezuelan dish that is a mix of savory and sweetness. The stuffed dough is wrapped in a banana leaf then boiled and is often still tied up when served.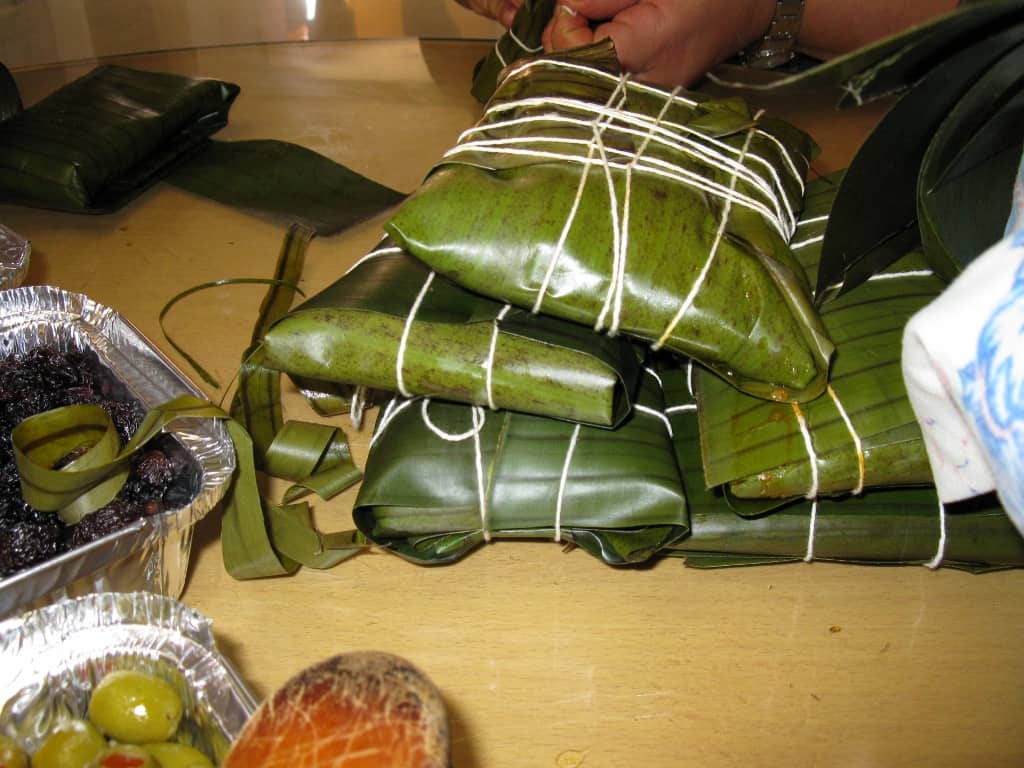 The dish takes a lot of time and effort to prepare, and this is probably the reason why it is only made at Christmastime.
12-dish feast of the Ukraine
Ukrainians love their food on festive occasions. At Christmas, Ukrainians have an elaborate dinner. Kutia, dumplings with mushrooms, borscht, and vushka are some of the highlights of the feast. For dessert, they have pies and pudding made from candied fruits and nuts.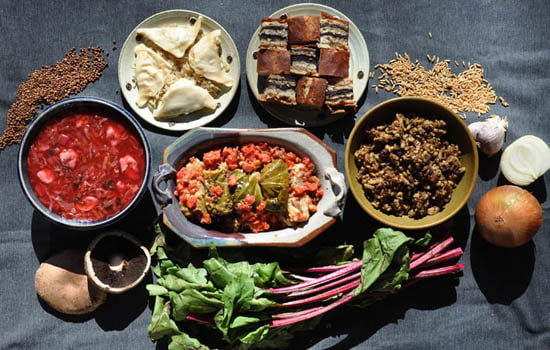 The number '12' symbolizes the 12 apostles and the dinner is called the 'Rich dinner.' The tradition found its way back to the area in the 12th century and has been going strong since then.
Christmas is all about hearty dinners and family get-togethers. Whatever the tradition may be, it is the gifts and the Christmas tree that makes Christmas Christmas for many.
On a lighter note, why not plant a tree this Christmas to contribute a little something to alleviate the Smog crisis engulfing us?
Merry Christmas, y'all!