It is no secret that our brain strength is no longer the same as we age, whether in structure or cognitive ability.
You may have heard multiple times before that a strong body makes for a brilliant mind, and while we cannot ignore the fact that one can affect the other, there is much more than that. Over age, your brain capacity starts to decline, but this is not abnormal; it is just part of the natural cycle of life. So, training your physical self is insufficient to keep your grey cells supple. Your brain needs more stimulation, be it studying, writing, painting, or solving puzzles or arithmetic problems.
Every once in a while, you need a mental workout to weed out the monotony. It doesn't always mean rushing to a therapist or seeking counseling. There are many fantastic smartphone apps that you can use. These apps, designed explicitly for mental training, target specific brain segments and control negative emotions. Besides that, they also help to improve memory and sharpen the brain.
Despite the common assumption that exposure to technology numbs the human brain, new theories are coming up. First, there is mounting evidence that takes the blame off technology. Per the University of Montreal experts, every aspect of modern life, from technology to your eating habits, can destroy the brain.
While you cannot avoid cognitive decline, you can slow it down if you are serious about your brain gymnastics. And no, there is no need for a devoted trainer for it. Your smartphone is all you need to keep your brain's neural circuits active and enhance your cognitive functioning.
The many scientific claims on the link between brain training and improved cognitive ability have fueled the creation of hundreds of brain training apps, and here are only seven of the greatest.
Hence, you may want to take control of your mind before it gets late. Thankfully, the market is brimming with brain-training apps for Android and iOS users. So the next time you wait in line at the grocery store, you can make the time worthwhile instead of gazing around aimlessly.
You can plunge into the following fun apps to boost your brain function: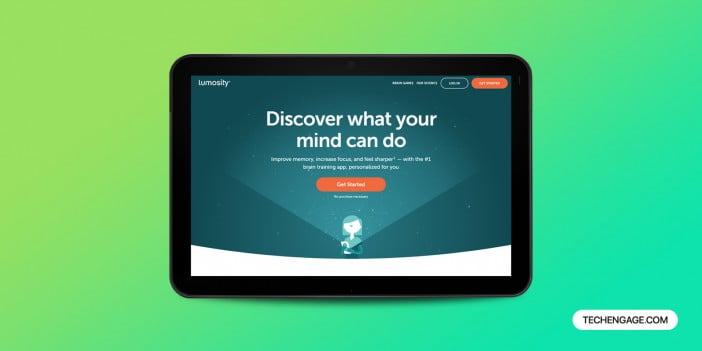 Lumosity has 60 million users across the world. Its Training Program is famous for being distinct and exciting. It alters the difficulty levels and presents customized challenges to the users according to their performance.
Considered by many the veteran of the bunch, Lumosity is one of the first brain-training apps over a decade old. It is based on mini-games designed to stimulate your mind and improve skills like focus, memory, language, speed, and problem-solving. The success of this app is proven by more than 85 million users across the globe. In addition, Lumosity's set of games has been developed based on neuroscience research, so it can be safely used by anyone interested in challenging their mind.
Lumosity will first ask about the abilities you are interested in training and then run a fit test to judge your actual skills and decide your starting level. The best part of this app is that it personalizes your daily workouts and shows you insights about your performance to see what you excel at and what you need to practice further.
Lumosity brings free, daily brain training exercises to your doorstep. These improve your cognitive abilities, including memory, speed, attention, flexibility, and critical thinking skills. In addition, there are more than 40 quick and easy mind games that you can play. Initially, a Fit Test evaluates your mental capacity and ranks you against others of the same age group. And as the app trains you, it presents a detailed analysis of your progress.
The developers intend to expand our knowledge of human cognition by sharing the tools and training techniques with qualified university professors and researchers.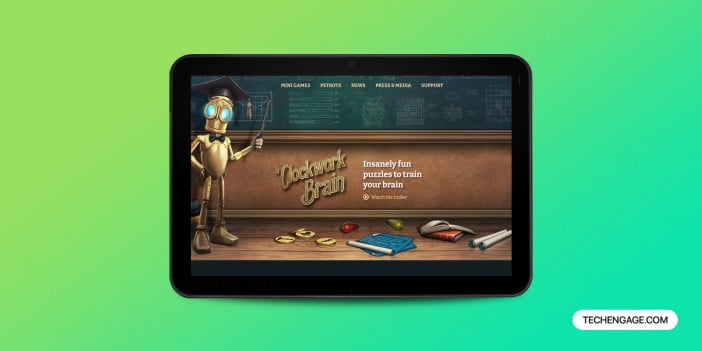 You may fall in love with the cute little golden robot that comes to explain the game before each session. Even though the games are more or less similar to those available in Lumosity, they remind you of history. The look and feel of the game have an ancient touch.
Like other apps, the games offered in this one target memory, dexterity, attention, and language skills. It has seventeen exciting puzzles with increasing difficulty levels as the player proceeds further in the game. In addition, you can collect tokens from your daily sessions and use them to unlock unique modes of play.
Like others, it allows you to track your progress in detailed monthly graphs.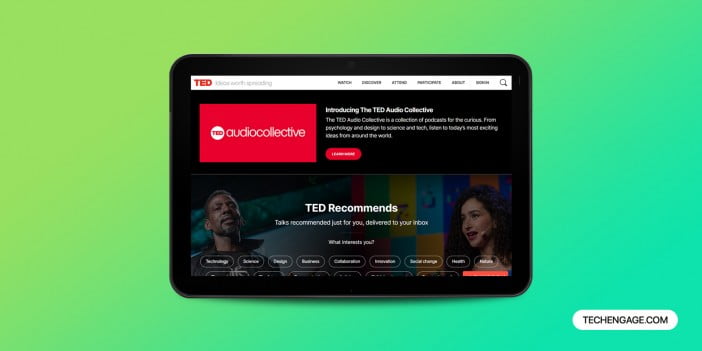 Given our busy schedules, exposing ourselves to formal learning is impossible. However, listening to a knowledge-oriented podcast or a lecture can help us stay aware of new theories and changing perceptions. And TED does that pretty well.
TED Talks contain a library of videos from renowned speakers across the globe. There are over three thousand talks from leaders, innovators, and thinkers. You can search according to your mood or topic and stream it online on your phone or tablet. You can also create a customized list and download videos to watch later.
The app is free to download and contains a massive collection.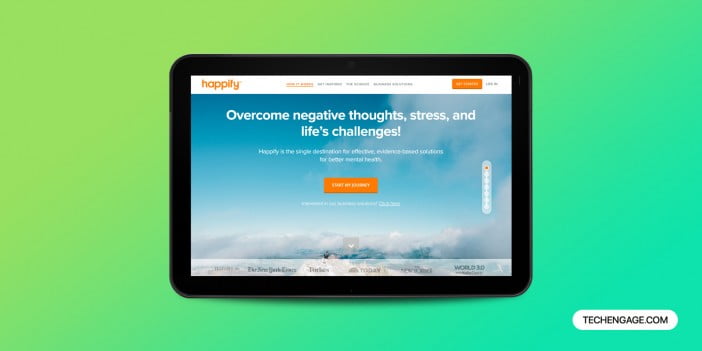 If you are looking for happiness as more than a brain-boosting tool, Happify is your ultimate option. It offers quizzes and polls to help you deal with anxiety and depression. In addition, it teaches the user to think positively through meditation and relief features.
Happify works on the fundamentals of optimistic psychology. But remember, you must check out user feedback and developer reviews before you go for this app or any other app in the marketplace.
So far, Happify has a good reputation in the market. It comes loaded with valuable features.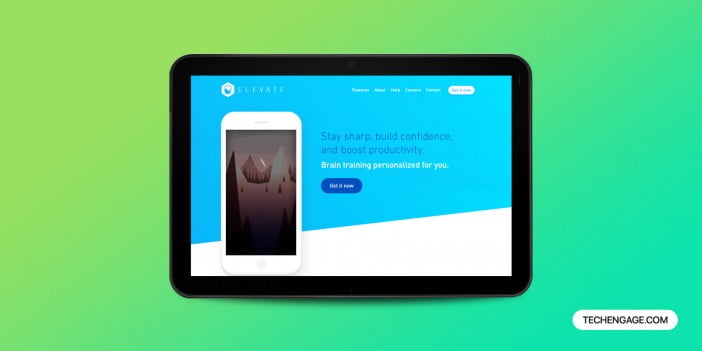 We want to start by saying that Elevate occupies the title of iPhone's best app of the year for 2014. And while it has been a long since then, this app is still one of the user favourites. So, what makes it stand out? The more than forty games to try your mind at intended to explore areas like concentration, comprehension, and communication. Elevate is also famous for boosting user self-confidence and productivity, which we think is critical, especially in the case of people dealing with work unproductivity. Moreover, the app is believed to improve academic performance in students, according to independent research conducted by Dana Nakano at California State University. Elevate's developers also promise that the more you use this app, the more you will enhance crucial cognitive skills.
Elevate aids you in improving your communication skills. It presents daily challenges that test your evaluation capacity and observation. For instance, it gives you a test to spot grammatical mistakes in content. These exercises are short and quick to solve. There are over 35 games that target focus, processing, calculation, language, and speaking skills.
Created by cognitive learning experts and neuroscientists, this app offers personalized brain training practices. It also follows the progress of the players to check their mental development. Then, it gives you a detailed insight into the progress report.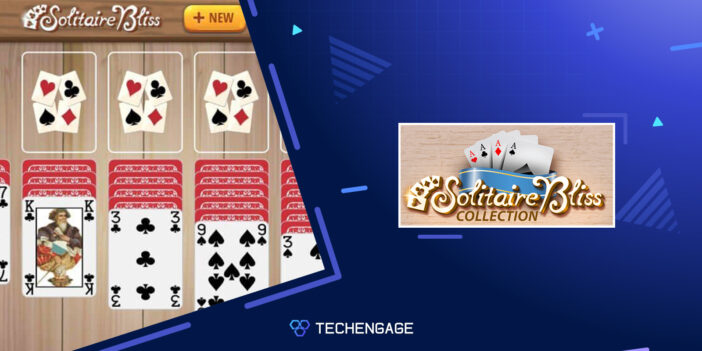 The beloved solitaire card game can sharpen your mind in ways hard to imagine. Since solitaire games are based on strategy, they require a lot of focus. So, being mindful of your moves can boost your memory, concentration, and problem-solving. Solitaire Bliss is a popular choice among players, as it provides an assortment of types and subtypes of solitaire, making this card game beneficial for your mind and incredibly fun. Solitaire Bliss is famous for its web page, but they have recently launched a top-rate app on the Google Play store. Beloved solitaire games, such as Klondike, FreeCell, and Spider, and brand-new ones like Churchill Solitaire, are at your disposal, so what will you challenge your grey cells with?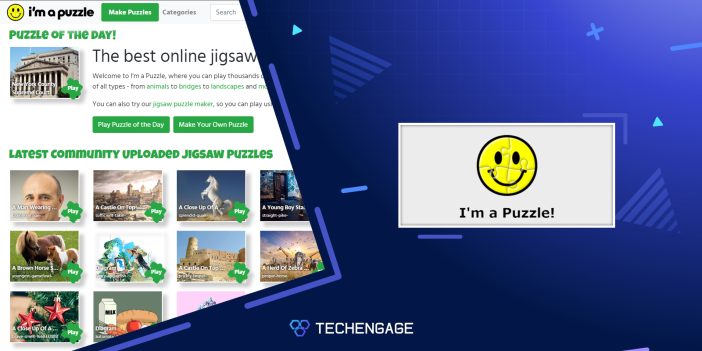 The benefits of jigsaw puzzles are incommensurable, so if you are a big fan of solving this game, we can only congratulate you. Apart from increasing your IQ and enhancing your problem-solving skills, jigsaw puzzles can also improve your memory, attention to detail, mood, and visual-spatial reasoning, and even delay Alzheimer's and Dementia. An ideal way to reap the many benefits of puzzles is using apps such as Im-a-puzzle.com that incorporate some of the best and most diversified online puzzles. You will likely find everything here, from animals and landscapes to art and space puzzles.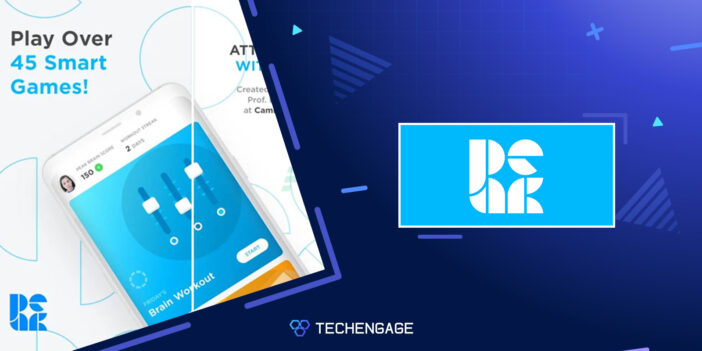 Peak is one of the slickest brain training apps on the market, but what makes it unique? Could it be its polished collection of games intended to challenge your cognitive functioning? Or maybe it's the ability to act upon your emotions and creativity? The truth is that not many such apps available at the moment feature emotion control, so if you are dealing with overthinking, stress, or some form of anxiety, Peak might give you a helping hand to overcome your problems.
Apart from a free version, which does offer you a lot, there is a premium one, which provides customized training exercises, a deeper analysis of your progress, and various training modes to choose from.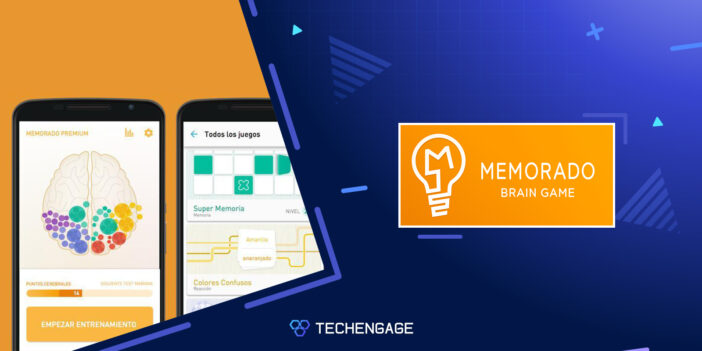 You have surely heard about Memorando at least once since its release, as there has been such hype around it. And for a good reason – Memorando provides a variety of mind-training games challenging players with over 720 levels. So apart from training your memory like an expert (as its name also suggests), this app stimulates your intelligence while also being fun. Memorando was created by a team of experts who aimed to enhance user cognitive functioning and make their minds more agile. Given the app's current success, we dare assume it accomplished its goal.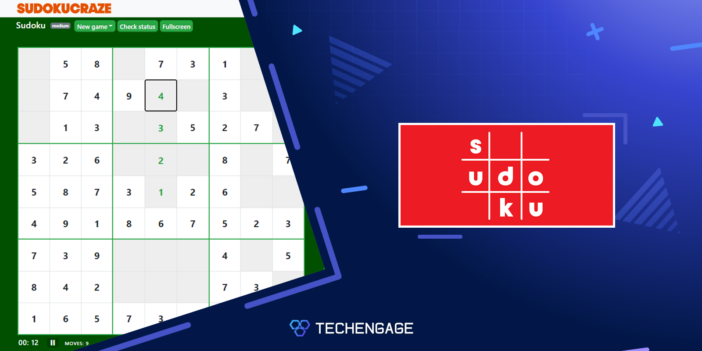 There is no way of talking about improved brain capacity without mentioning the beloved Sudoku. It has marked the childhood of many of us, and with today's enhanced versions available, we expect to do so with other generations, too. Sudoku Craze is one of the most viable options. If you are not into dedicated apps like those mentioned above, you can reap the many benefits of Sudoku puzzles anytime. Sudoku Craze is an entirely free website with various games and highlighting options at your disposal, so it is worth a try.
We bet you have already tried something, so which one?
Closing Word
Contrary to popular opinion, technology brings many benefits for humans. However, you must know how to make the proper use of it. Instead of wasting your time wandering across social media, you must play a good game. Several brain-training apps can boost your cognitive functions. Spot the ones that fit your caliber and get going.
FAQs:
Do brain exercise apps really work?
Brain exercise apps have been shown to have some benefits in improving cognitive function, memory, and attention. However, the effectiveness may vary from person to person. It is important to note that brain exercise apps should be used as part of a comprehensive approach to maintaining brain health, which includes a healthy lifestyle, regular physical exercise, and a balanced diet.
Which is better Lumosity or elevate?
Both Lumosity and Elevate are popular brain training apps that offer a variety of cognitive exercises. The better choice depends on your personal preferences and goals. It's recommended to try out both apps and see which one you find more engaging and effective for improving your cognitive skills.
Is Lumosity a good app?
Lumosity is a popular brain training app that offers a variety of cognitive games and exercises. It has positive reviews and a large user base. However, the effectiveness of Lumosity in improving cognitive abilities is debated among experts. Some studies suggest that the app can have short-term benefits, while others argue that the improvements may not transfer to real-life situations. Ultimately, whether Lumosity is a good app for you depends on your specific goals and preferences.
What is the best alternative to Lumosity?
One of the best alternatives to Lumosity is Peak.
Do you know about an app that will help to enhance your mental functions? Or did we miss something? Drop your opinions in the comment section below.