Google organized its annual I/O developers' conference in person for the first time since the pandemic in the historic Shoreline Amphitheater. It was a long session packed with tons of information and a plethora of news about the upcoming Google devices, hardware, and software to enthrall the audience. Google and Alphabet's CEO, Sundar Pichai, took two hours of speaking to announce the upcoming devices later this year. 
In this two-hour-long I/O keynote, Google announced news such as Pixel hardware, innovative AI, and evolving Google map. Moreover, Google is bringing historic changes in machine translation and easy accessibility of information for everyone. In case you've missed the annual Google I/O 2022, here are all the Big mind-blowing announcements from Google. 
Pixel Watch 
Google Pixel Watch is coming later this year. Despite the plethora of leaks and thorough information, we are still lacking the essential details. However, Google has announced what it would look like and when it will come without mentioning the exact date.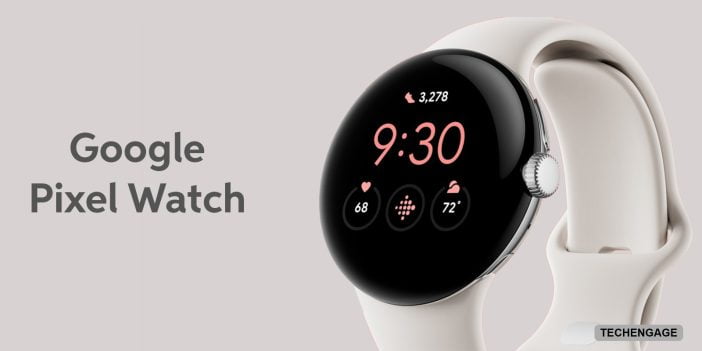 It will most probably run on an updated version of Wear OS 3 and will also feature a Fitbit integration. This feature will let you keep track of your health. We lack the essential information on what kind of chip Google might use in the Pixel Watch. Google I/O 2022 announced that they will launch the Pixel Watch later this year, right after the Pixel 7.
Google's Pixel 6A
The mid-tier phone from Google will have the flagship chip. However, its camera may not be very stunning. We have a lot of information about the Pixel 6A A, such as its price, specification, and design. Pixel 6 will cost $449 upon its availability on July 21st. 
The mid-tier phone of Google has an astonishing flagship Tensor chip and a 12-megapixel camera. The camera is not much admired by Google enthusiasts as it is way less impressive as compared to the 50MP of the standard 6. Moreover, the Pixel 6A doesn't have a headphone jack. Some announcements at Google I/O 2022 were not very exciting for the audience. 
Pixel 7 and Pixel 7 Pro
Google will roll out Pixel 7 and Pixel 7 Pro later this year. The new generation of Pixel phones will engage and entertain the customer more than ever before. They would equip both handsets with Google Tensor and Sleek design.
The next generation of Pixel phones is on the horizon. Here's a first look at the Pixel 7 and Pixel 7 Pro — equipped with a new generation of Google Tensor and a sleek design. Coming this fall. #GoogleIO pic.twitter.com/WMysJv1lZP

— Google (@Google) May 11, 2022
Moreover, they both will be shipped with Android 13 as Google has shown intensive concern over the privacy of users. To make the design more interesting and enticing, Google has extended the aluminum to the entire camera bar. Google announced this much information on Google I/O 2022. 
Pixel Buds Pro
Pixel Buds Pro is coming much sooner than most of the customers' expectations. They're set to be launched on 28th July; however, you can start placing orders from 21st July. The Pixel Buds are coming with stunning evolution and features of noise cancellation, multi-point connectivity, waterproof, and IPX4-certified. 
The new devices of Google allow you to do much-needed customization according to your requirement, such as can set a default language for different apps and also make many essential changes to privacy. You could buy the Pixel Buds Pro at a flat price of $199. The Google I/O 2022 has made astounding announcements to fill the audience with utter devotion and euphoria. 
Android 13
The AI and technological evolution over the years has compelled Google to take care of the privacy of its customers. To make sure Google has announced a whole volley of privacy-related news such as Android 13 and My AdCenter Interface. 
Moreover, Google is also adding Material You themes to more places and will allow the customer to use different languages for different purposes. These advancements would allow the customers to take an extra step to protect their privacy from hackers and online tricksters. 
Android 13 would feature a Wallet App, new safety and security protocols, and give extra access to the customers to manage the in-depth privacy settings. Such customization will help each customer set the essential settings to their needs, giving them much-awaited leverage over the default settings. 
The Google I/O 2022 has unraveled long-standing chaotic issues with subtle announcements of software and Google devices.
Google Wallet 
Google Wallet will be back to give much-needed convenience to customers. Google Wallet app will allow customers to keep a track of payment records, vaccination records, rewards program membership programs, and much more. 
Google is adamant to prepare its customers to walk with the digital transformation which is dominating life from all directions. Google is building this Wallet app for the digital age. In the Google I/O 2022, customers listened to the announcements their heart was pounding for. 
Google's AR Glasses
Google is trying to hook up the audience with a spellbound which is not easily breakable. After equipping the audience and online nerds with a plethora of knowledge, the Google I/O 2022 showed off a pair of AR glasses. The impressive thing is that these AR glasses are capable of real-time translation during a conversation. 
We're not sure when Google announces them or whether they are a thing in reality. However, it is interesting for Google to join the mega-tech companies such as Meta and Snap-in an inevitable race to put AR glasses on your innocent face. 
Wrap up
Google has gone above and beyond expectations and has announced some breakthroughs in AI. Most importantly, the enhanced ability to translate. Moreover, Google I/O 2022 has announced the upcoming updates on YouTube, Lens, and Workspace. The more impressive, accurate, and truly integrated map with enhanced accuracy will assist billions around the world.