Table of Contents
The Intersection of Sport and Crypto:
As the digital revolution continues to sweep across various industries, sports, and finance are no exceptions. This article examines the rising influence of cryptocurrencies on sports-related businesses, including the emergent popularity of betting apps that accept digital currencies as payment options. We'll delve into the growth and evolution of these digital assets, looking into five prominent sports markets where cryptocurrencies are making a significant impact.
Sports Markets Seeing Crypto Influence:
Football's Crypto Invasion: Football clubs are integrating cryptocurrencies into their payment systems globally. For instance, the Portuguese football club Benfica began accepting Bitcoin, Ethereum, and UTK for ticket sales and merchandise in 2019, leveraging the convenience and efficiency of blockchain technology. The benefits for football clubs are manifold. Aside from offering convenience for fans, crypto payments can provide clubs with more financial stability. They can bypass traditional banking systems, making transactions faster and more efficient. This also reduces transaction fees, increasing overall revenue.
Crypto and Basketball: The NBA has not been left behind. The Sacramento Kings began accepting Bitcoin for goods and services in 2014. The team also launched a blockchain-powered rewards program, bridging the gap between sports and cryptocurrency. NBA teams also experiment with NFTs (Non-Fungible Tokens), digital collectibles tied to the blockchain. The NBA's "Top Shot" initiative, where fans can purchase digital highlights, has proven to be highly successful. This is just one example of how the NBA is leveraging the crypto trend.
The Blockchain Ring of Boxing: Boxing is no stranger to cryptocurrency. Renowned boxing promoter Eddie Hearn partnered with the crypto exchange platform, Stake.com, to allow for betting using cryptocurrencies during fights, introducing a new dimension to sports gambling. Boxing's relationship with cryptocurrencies goes beyond betting. Famous boxers like Floyd Mayweather and Manny Pacquiao have launched their digital currencies, indicating that the crypto trend penetrates deep into the sport.
Digital Currency in eSports: Esports is a sector where cryptocurrencies have found a natural fit. With the audience predominantly tech-savvy, many platforms like Unikrn accept crypto deposits and offer betting with cryptocurrencies. The esports industry is increasingly leveraging blockchain for more than just betting. For example, FirstBlood allows players to challenge each other in games and receive rewards in the platform's native cryptocurrency.
Cricket and Crypto: In 2018, the Caribbean Premier League T20 cricket tournament partnered with a blockchain-based platform, CashBet, enabling fans to place bets using crypto coins. Cryptocurrency can enhance the cricket betting experience by offering anonymous, secure transactions. Integrating blockchain technology also allows for more transparency, reducing the potential for match-fixing and illegal activities.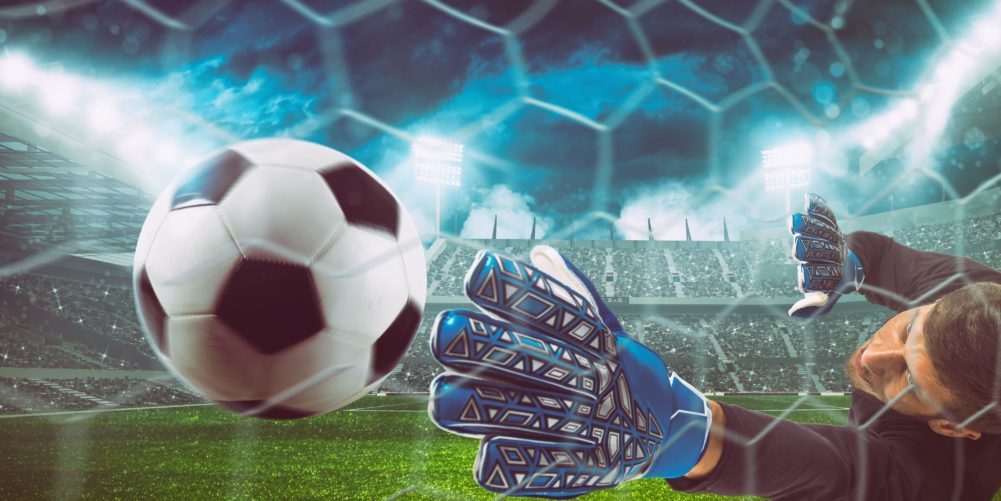 Crypto's Comeback: From Downfall to Rising Importance
Following an unstable period, cryptocurrencies have surged back into prominence. After the Bitcoin crash of 2018, the crypto market seemed bleak. But, bolstered by a growing acceptance and adoption in sectors such as sports, these digital currencies are gaining newfound importance.
Tools like CoinMarketCap and CryptoCompare provide comprehensive crypto data and trends for free, whereas others like TradingView offer more advanced analysis for a premium. These resources are essential for tracking the resurgence of cryptocurrencies and their growing relevance in sports markets. Alongside the rising importance of crypto in sports, crypto investments are increasingly seen as a promising addition to diversified investment portfolios. As investors become more educated about the risks and rewards, the demand for cryptocurrencies is expected to increase.
With the rise of the best betting apps that accept cryptocurrencies as a payment option, fans can now place bets using digital currencies, offering a convenient and efficient way to engage in sports betting. This development has disrupted traditional sports marketing models, enabling a whole new level of fan engagement.
Major sports goods companies like Nike have also embraced the crypto wave, accepting Bitcoin for purchases. The potential for crypto to reframe traditional business models in sports marketing is immense, opening untapped markets and offering innovative fan engagement and revenue generation strategies. Besides its use in transactions, cryptocurrency can also be used for sports sponsorship deals. Teams like the Dallas Mavericks and Miami Dolphins have partnered with crypto exchanges, highlighting the value of crypto in promotional activities.
Crypto Acceptance: From Small Scale to Industry Titans
The adoption of cryptocurrencies is happening at all levels. Small enterprises such as BitDials offer luxury watches for Bitcoin, while corporate titans like Microsoft and AT&T accept crypto payments for products and services. The sports industry is following suit, with sports teams, leagues, and betting platforms integrating cryptocurrencies into their financial ecosystems. On a broader scale, the acceptance of cryptocurrencies by well-known companies increases their legitimacy and helps to stabilize their value. As more businesses accept crypto payments, it is likely to drive increased usage and popularity of these digital currencies in sports.
Crypto's Future in Sports:
Considering the trends, the sports industry's crypto wave is just beginning. Digital currencies are becoming more mainstream, whether for purchasing merchandise, betting, or investing. With cryptocurrencies offering lower transaction fees, faster payments, and more anonymity than traditional payment methods, their integration into the sports industry seems set for further expansion. At the same time, challenges like market volatility and regulatory issues will need to be addressed to ensure the smooth growth of crypto in sports.
In conclusion, the rise of cryptocurrencies in sports is creating a dynamic shift in how fans interact with their favorite teams and sports. It opens new possibilities for marketing, betting, and overall fan engagement. As digital currencies continue to make inroads into the world of sports, they are transforming the business landscape and providing opportunities for unprecedented growth.