In today's fast pacing world, man has developed a lot of smart tools to make the work quicker and easier. Wherever you go, you will come across many smart tools around you. It can be a smart garage door opener, a self-aware security system, learning thermostats, and many other smart home appliances. When every corner of the house is filled with many upgraded appliances and tools, then make sure your kitchen is not left behind. Cooking is one of the major works in the kitchen. But before cooking, you also need to spend a lot of time for planning and preparation. And this is the time where upgraded gadgets with state-of-the-art technology can make your workload lighter.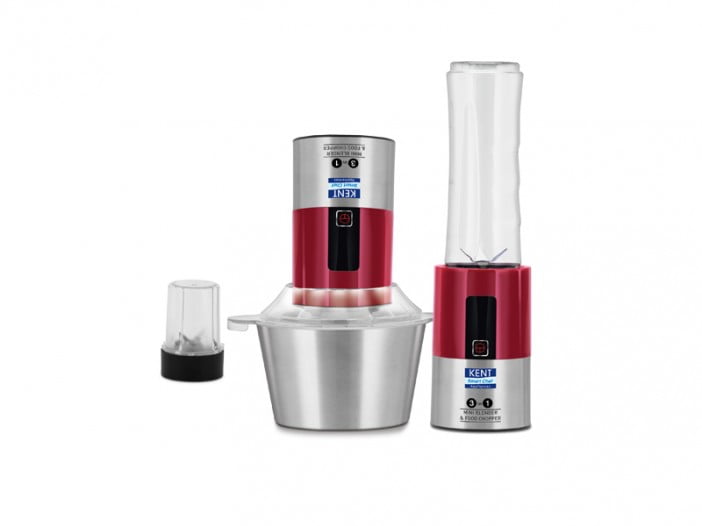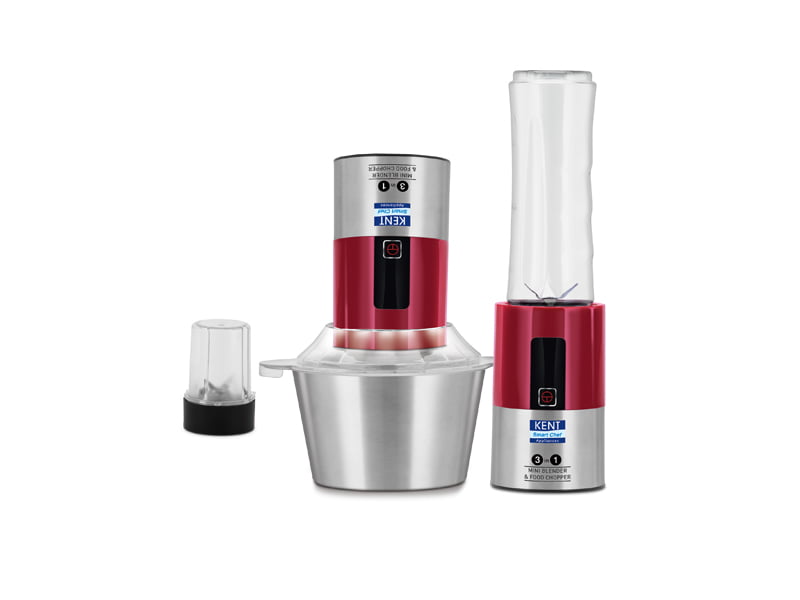 Chopping food in the kitchen is one of the time consuming and tedious tasks in the kitchen. This pre-cooking preparation sounds very burdensome when you are getting late for work. And many times, to avoid this tedious process of chopping and to reach your workplace in time, you are bound to buy unhealthy food from outside. For the solution of the above problem, you should invest in some versatile tools for food chopping.
A high-quality food chopper is one of the essential kitchen products that you should make a part of your kitchen routine. The new-age, high-speed food chopper gives a complete feel to your modern kitchen. You might have been using the conventional chopping tools like a chopping board and knives. In addition to the fact that your kitchen cabinet and wardrobe may be running out of space, but still this is one of the must-haves which should not be missed. This gadget is really going to save a lot of energy, time and money for you.
Let's discuss how a food chopper will cut down your morning chaos by helping you to complete the kitchen tasks in very little time and effort.
1. Multi-operational modes
These devices can operate in three operational modes. It performs blending, grinding, and chopping. This electric device is a compact and robust unit which comprises of stainless-steel blades and one-touch power control motor. It consists of interchangeable blades that can be easily changed according to the applications.
As these devices itself is sufficient for serving many purposes, so the users do not require to buy separate heavy appliances for blending, grinding and chopping tasks. Hence, it is a great value for money.
2. Chop and mincemeat or vegetable
Whether it is about chopping vegetable salad or mincing meat for kebab, both tasks take a lot of time. The food choppers make this hectic task simpler. You just need to put the big pieces of vegetables or boneless chunk of meat in the chopping container and connect the appliance with the power source. Its high-speed motor equipped with high-quality stainless-steel blades will do the rest.
This food chopper is designed in such a way that it can perform chopping for both meat and vegetables. You need not buy a separate chopping machine for vegetables and meat chopping.
3. Prepare chutneys of the right texture
In the early days, people used heavy stones for grinding and preparing chutney. The heavyweight of stones was perfect for giving perfect blending, but this task also required good effort. But now the time has changed, women have to do a lot more apart from cooking. So, the same result needs to be achieved with less effort and time by using a food chopper that also performs blending operation.
These choppers contain powerful blender than can crush and blend all the ingredients very uniformly. These high-quality blenders can blend all types of cereals, fruits, and vegetables. It saves the effort and time involved in grinding and blending. Its lighter shape and compact size make it quite easy to handle, clean, and maintain.
4. Make perfect cold coffee and smoothies
Many people prefer to have a smoothie or a cold coffee in their morning breakfast. With the help of blender and chopper, you can prepare different types of fruits and vegetable smoothie in just a few minutes.
In addition to that, instead of preparing ice or cold coffee from the one prepared a day before, make the best blender iced coffee immediately. The blender helps you to prepare a quick, perfectly smooth frozen cold coffee for you and your family.
5. Easy to use
These blenders and choppers do numerous tasks of chopping, blending, and grinding. These are very user-friendly. You need not spend too much time reading the user manual before using it.
These blenders and choppers come with different blades and accessories for different applications. It cuts down more than half of the working time in the kitchen. By owning such a smart tool, your kitchen time can be converted into some other productive work.
6. High-speed operation and robust design
These lightweight and compact tools require a 300-watt high-speed motor that runs at a very high speed of around 22000 rpm. The high-quality stainless-steel blades make the task effortless and also ensure its durability. These tools are exceptionally efficient and perform all the tasks so quick. It consumes a very minimal amount of electricity as compared to conventional appliances for blending and chopping.
These modern age appliances are very portable and require very little maintenance. It needs a little cleaning and less space to store.
Also Read:- LG Smart Kitchen is what we all have been waiting for
Conclusion
The technology is improving in all the spheres, and the kitchen appliance field in not behind. A lot of quality types of equipment are available in this field, which helps us save a lot of time and money. Food choppers are one of these smart types of equipment. It performs the task of chopping, blending as well as grinding, which consumes a lot of time and effort when performed manually. It is safe to operate, and the time and effort are saved by using this equipment can be channelized in any other constructive and productive work.