Final Draft's 11th Version is ready to hit the market
Final Draft 11  is ready to hit the market. Now the scriptwriters can compose their screenplay content with more excitement and ease as innovative features become a part of this 11th version.
Final Draft, an application to write screenplays and other picture stories has been upgraded to its 11th version!
Microsoft Word and Google Docs are the best tools for content writers but for screenwriters, Final Draft is the smartest choice. It is a perfect combination of tools that make you write and style at the same time. Screenwriters can become as creative as they want with this extremely useful application.
The latest version of screenwriting includes top-notch competitive features like collaboration and formatting tools so that the user can easily edit screens and content to support the theme. The new collaboration tools offer an extensive editing for screenplay writers.
Final Draft's latest version has an integrated chat room to support idea sharing, problem-solving and opinion between screenplay writers. The chat room contains cork boards, designed especially for collaborators to pin their ideas whilst brainstorming. It facilitates the writers to pin images and story themes to streamline their writing.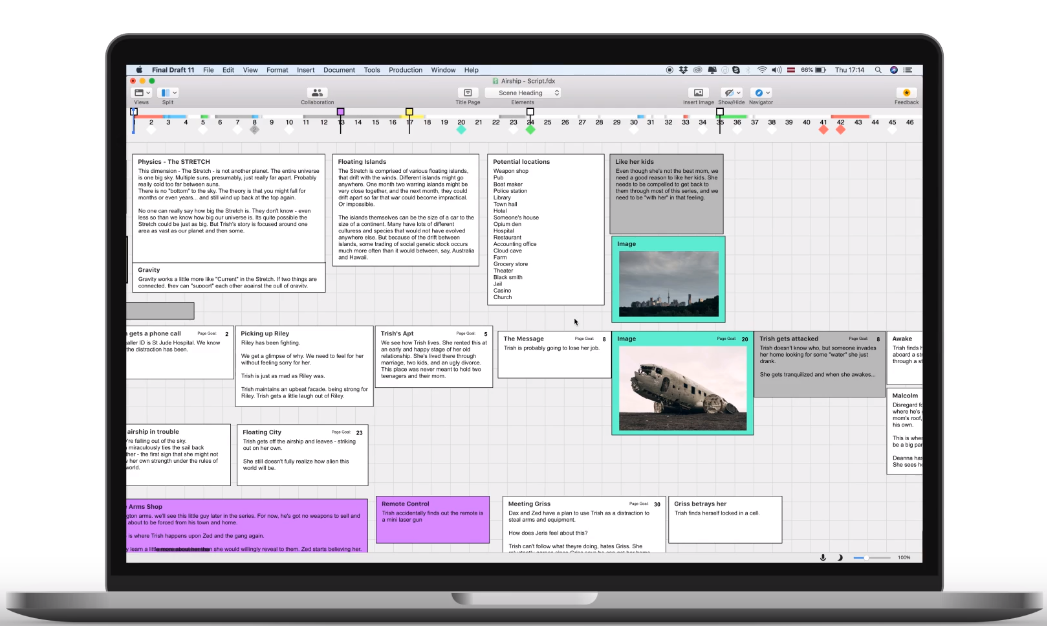 The system design includes a voice-input facility allowing the user to compose a story based on voice inputs. It also provides a tagging functionality, allowing writers to tag other collaborators in their images and videos, pinned on the board for constructive feedback.
Final Draft allows novel writers and game creators to insert pictures and videos in their script to make it more fascinating for the intended audience.
All deep thinkers and night owls can use the night mode feature that comes with Final Draft 11. You can now work during late hours without putting too much strain on your eyes. Cool, isn't it?
Final Draft is planning to face the general audience soon. Currently, Final Draft's latest built is available for $249.
Are you a screenplay writer? Go grab the latest built now! Share your experience and stay tuned for more updates.